The News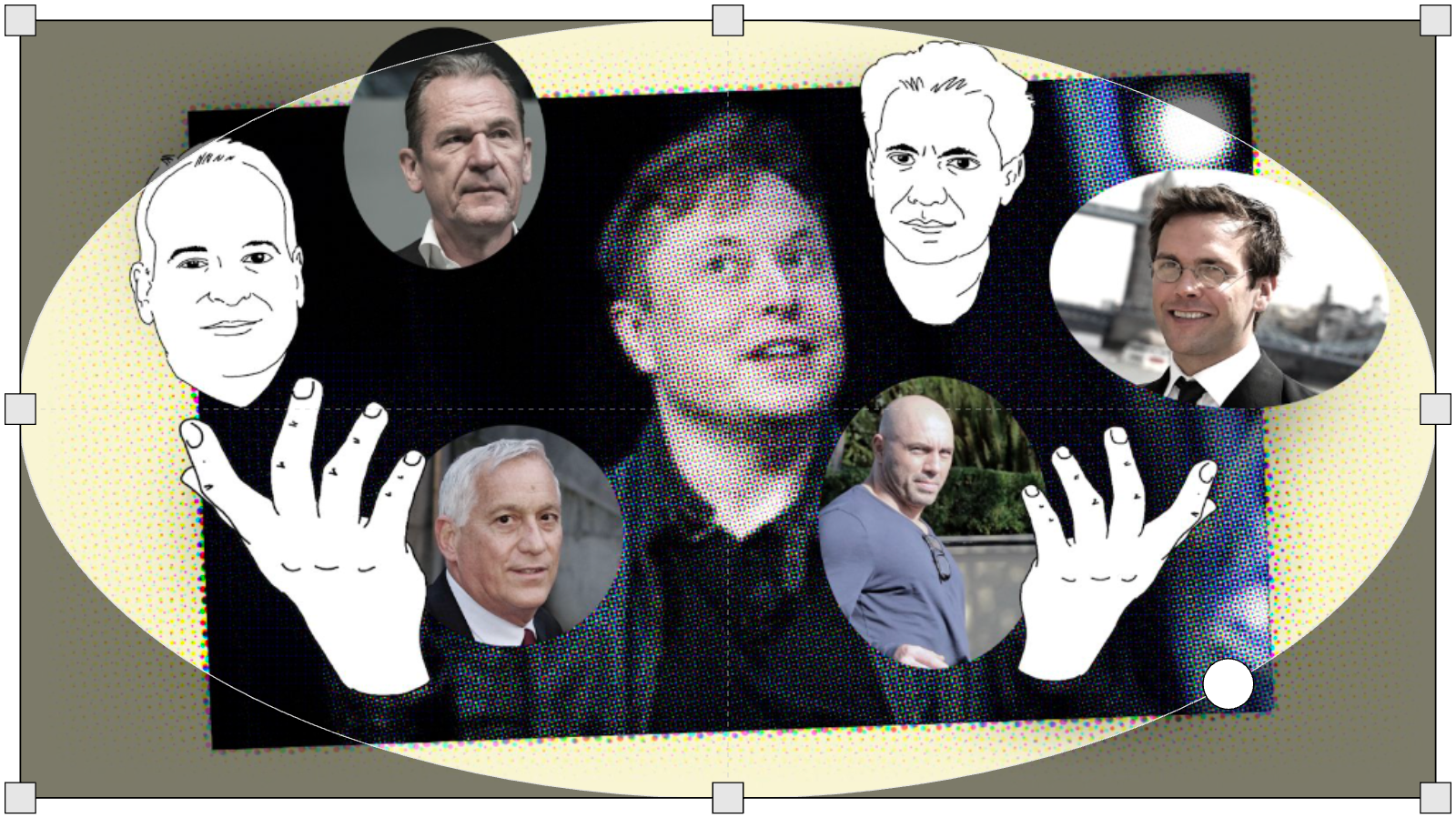 Elon Musk, master of disruption, spent the last few days tweeting and deleting theories from the fever swamps … with his Official Biographer, Walter Isaacson, in tow.
Walter Isaacson! The former chief of Time, CNN, and The Aspen Institute is the embodiment of America's grand mainstream media, and his biographies of figures from Leonardo Da Vinci to Steve Jobs are the definition of old-fashioned authority.
So what's going on here?
According to more than a dozen people familiar with Musk and his media diet (and, well, according to the man's tweets) Musk occupies three parallel media spaces: The Establishment, the Fringe, and the Tesla-sphere.
There's just one constant: From the fringe to the mainstream to the trades, Musk favors the sources that flatter him.
Musk publicly congratulated Wall Street Journal editor Matt Murray when he got the top job, and the two had a regular public rapport in public for years. But Musk turned on Murray earlier this year after the Journal published a story about his love life, expressing his fury about the story to Murray directly.
Murray isn't alone. According to one person with direct knowledge, Musk briefly blocked reporters from the site Electrek over negative Tesla stories. He refused to speak to Bloomberg's Ashlee Vance after a largely positive biography of Musk that included some mildly critical details, though the two have since repaired their relationship.
"There's for sure a part of him that wants the respect of mainstream media," Vance told Semafor. But in an era of adversarial coverage of tech titans, "he obviously does not enjoy the criticism."

Know More
Here are the three elements of Elon Musk's media world:
The Pillars Of The Establishment
Isaacson isn't the only member of the traditional press that Musk keeps close. Texts that were released as part of Twitter's lawsuit show that he's friendly with Axel Springer CEO Mathias Döpfner, and close with Rupert Murdoch's son James, who sits on Tesla's board. He maintains relationships with the business press and the trades, and still chats with John Stoll, the former longtime Wall Street Journal columnist who wrote about him regularly for years.
Musk doesn't have a traditional press apparatus at Tesla, and when reporters need a comment for stories, they often email him directly. Sometimes, he emails back with a mix of accessibility and mischief. He responded to Insider's top editor Nicholas Carlson's inquiries earlier this year with a string of emojis, and at one point DMed The Verge's brand twitter account.
"He certainly is a lot more accessible" than other such figures, said Vox's Kara Swisher, who added that Musk "gives back as good as he gets."
The Do-Your-Own Research Crowd
Musk consumes information indiscriminately and has developed public relationships with nontraditional media figures, revealing a media diet that includes fringe blogs, vlogs, and podcasts. His favorites include well-known podcasters Joe Rogan and Lex Friedman and Tim Urban, the popular longform blogger who mixes musings on science with stick figure drawings.
The billionaire's enthusiastic embrace of popular media figures who don't play by traditional rules has driven many in the tech and business press crazy.
Isaacson struggled to articulate how Musk squared his desire to engage with the mainstream press with his impulse to flirt with the fringe. "If I had a lot more time and a lot more brain cells I'd [answer]," he said.
The Electric Car Fandom
Musk cultivates pro-Tesla bloggers, whom he has used to goad the mainstream press.
He is a particular fan of the site Teslarati, and granted an interview to the YouTube channel Tesla Owners of Silicon Valley. He cut off Wall Street analysts during an investor call in 2018 to take questions from a YouTube vlogger who had specific questions about Tesla's technology, rather than the trajectory of the business.