The News
Elon Musk, days into his ownership of Twitter, deleted a tweet Sunday that shared a conspiracy theory about the attack on House Speaker Nancy Pelosi's husband, Paul Pelosi.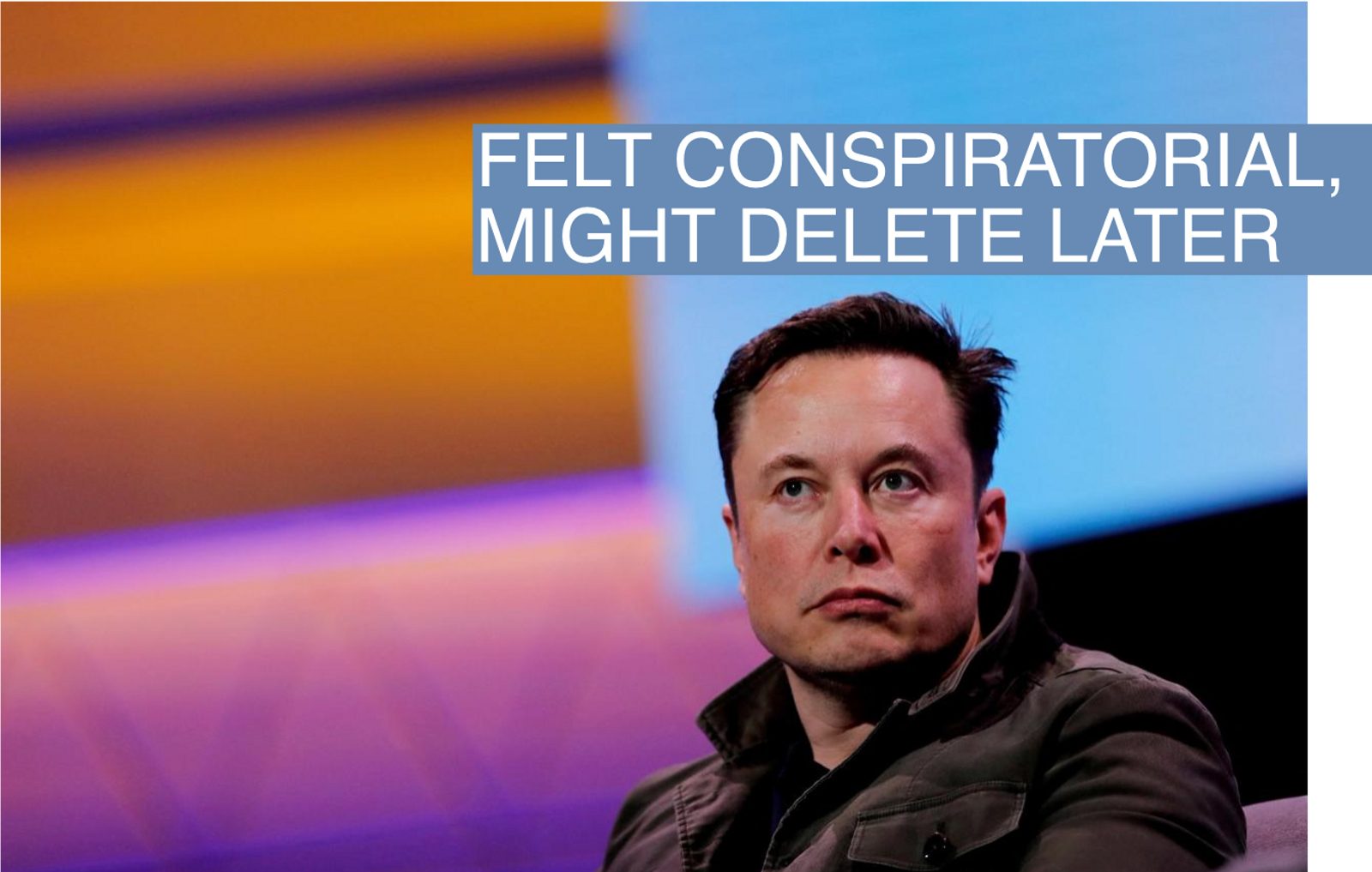 Know More
Musk's tweet, originally sent early Sunday morning, was in response to Hillary Clinton, who shared a Los Angeles Times story about the alleged attacker's links to the far right.
Musk wrote, "There is a tiny possibility there might be more to this story than meets the eye," and linked to a site that speculated about the circumstances of the attack based on a conspiracy theory that Pelosi and the alleged attacker knew each other.
San Francisco police said Pelosi and the suspect, identified as 42-year-old David DePape, did not know each other before the attack, NBC News reported.
The blog Musk linked to is known to have routinely published false and misleading information, according to Media Bias/Fact Check, most notoriously a report that Hillary Clinton had been replaced by a body double.
Musk's tweet had been liked more than 110,000 times. Shortly after 2 p.m. Sunday, a notice said the tweet had been deleted.
Musk has said he wants to roll back Twitter's content modification rules that protect against misinformation, but said in an open letter to advertisers that "Twitter obviously cannot become a free-for-all hellscape."
Paul Pelosi was attacked after an assailant broke into the family's San Francisco residence early Friday morning, officials said. The suspect was allegedly looking for the House speaker, shouting, "Where is Nancy?" before assaulting her 82-year-old husband with a hammer.