Slovakia's halt of military aid to Ukraine signals wider EU disunity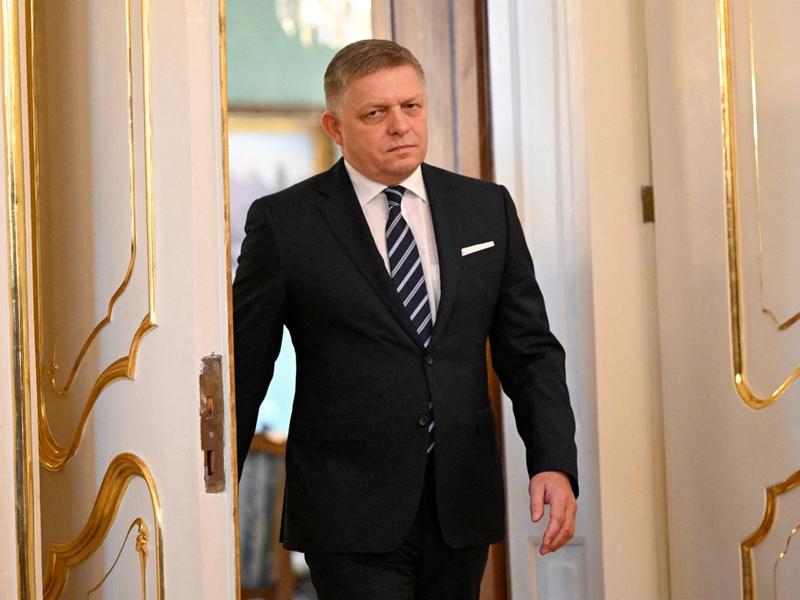 Slovakia's new Prime Minister Robert Fico has suspended his country's weapons shipments to Ukraine, sparking fears about splintering European unity on the war.
Fico's decision comes as the European Union sees unusual disunity over the war, with Slovakia and Hungary both dissenting to continued support for Kyiv.
EU officials fear that joint opposition from Bratislava and Budapest could fracture the bloc's ongoing military support for Ukraine. One senior official told the Financial Times that the dynamic was "worrisome," and "could be a real problem." Estonian Prime Minister Kaja Kallas said she feared that the recent lack of unity signaled that the EU isn't taking defense seriously: "I'm very worried that some are giving out signals that we can't do this and we are not even aspiring to do this," she said.
European unity around Ukraine has recently looked "a bit forced," EU policy-based news outlet Euractive wrote earlier this month. With questions rising about the U.S.' continued aid to Ukraine, EU authorities have cautioned that Europe would not be able to fill funding gaps left by the U.S. European leaders also warned that Russia is expecting the West to eventually tire of its long-term support to Kyiv, handing Vladimir Putin a boost in the war. Presenting a united front over Ukraine is crucial to showing Russia "that we are not [tired]," Estonia's Kallas told reporters.
Slovakia previously sent multiple weapons packages to Ukraine, which included Soviet-era fighter jets. While the nation's pause on new shipments won't significantly impact Ukraine's defense capabilities, it is a symbolic gesture: Fico's will be the first government that previously supplied arms to Ukraine to stop. The Kremlin itself has acknowledged that the move won't make much of a difference to the war's outcome, The New York Times reported. Bratislava's share of the weapons is "not really that big, and, therefore, this decision will barely affect the whole process," Kremlin spokesperson Dmitry Peskov told the paper.