The News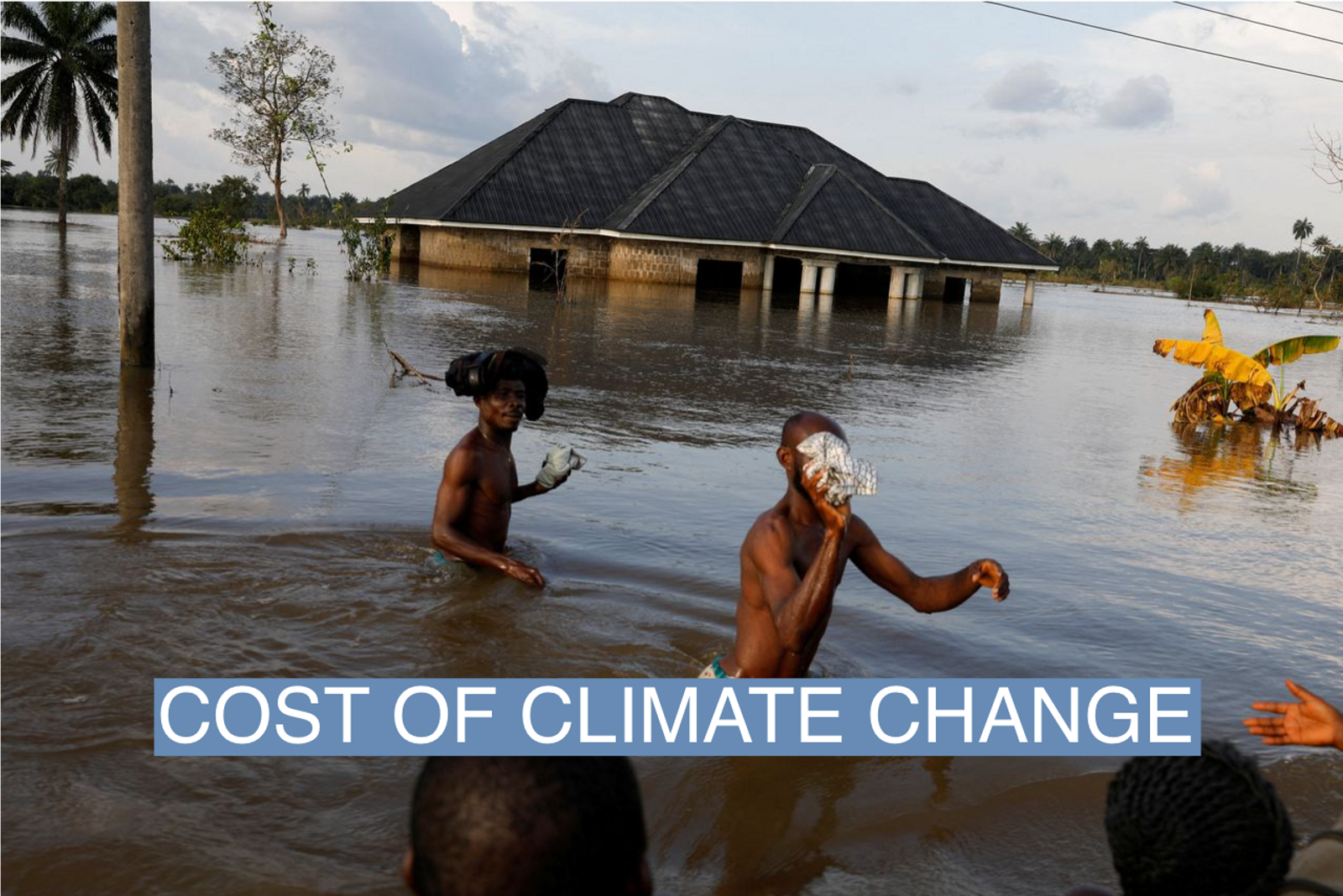 Nigeria will demand that wealthy nations pay to fund clean energy and defenses against extreme weather, its information minister told Semafor.
Lai Mohammed said the country's "national priorities" include seeking compensation at the United Nations COP27 conference next month in the wake of devastating floods that killed more than 600 people and forced over a million to flee their homes.
"We will be leaning more heavily on the developed countries to compensate developing countries including Nigeria in the area of financing climate change projects," said Mohammed. "You can't expect us to bear the brunt of what we did not contribute to."
The frustrations voiced by the Nigerian minister join increasingly loud calls by African countries for advanced economies responsible for the bulk of carbon emissions to do more to help poorer nations to meet the costs of adapting to conditions caused by climate change.
Wealthy countries have failed to meet a commitment made in 2009 to provide $100 billion in funding annually starting in 2020, prompting countries in the Global South to lose patience with their richer counterparts. There have also been disagreements over whether the Global South should be compensated for past damage and losses related to climate change.

Alexis's view
The floods, which Nigerian authorities say damaged nearly 200,000 houses and around 400,000 hectares of farmland, have shown the extent to which Nigeria needs to adapt to increasingly harsh weather conditions or face a succession of connected crises.
Floods in Nigeria have become more extreme in recent years and the country's population of 200 million people, already the largest in Africa, is expected to double by 2050. That means more people will be hit by factors affecting their access to food, leading to a worsening security situation as communities fight over dwindling resources.
And as Nigeria's information minister said, somebody needs to foot the bill to avoid this dystopian vision of the future becoming a reality. The difficulty is that developed countries don't seem in a rush to stump up the cash — and Nigeria hasn't done enough to consistently pursue innovative solutions. One notable approach is Gabon's carbon credit program. Under that initiative, Gabon raises credits which represent a certain amount of carbon dioxide the country is estimated to have absorbed through its rainforest, which it protects through conservation projects. The carbon credits are then sold to companies and countries wishing to offset their carbon emissions.
Mohammed said Nigeria intends to float a third domestic green bond to finance some of its green projects. But, while the government says its first two green bonds from 2017 ($35m) and 2019 ($41m) have been a success, Nigeria's Premium Times recently reported that few trees had been planted under a 400 million naira ($900,000) bond-funded project.

Room for Disagreement
A greater role should be given to the private sector in delivering climate projects, says Amal-Lee Amin, managing director of climate at British International Investment, the UK's development finance institution.
She argues that it's wrong for countries to focus on access to the $100 billion target set by the international community because the current approach incentivizes big investment projects over smaller, more targeted innovation. As a result, she said, funds end up going to "bigger projects in more middle-income countries."
"We urgently need to accelerate more private sector participation. The private sector is much better at managing risk, as climate risk ultimately is," she said. "We also need much greater focus on how to incentivize and overcome barriers to private investment in adaptation."

The View From Bayelsa state, Nigeria
Innocent Aluu, a poultry farmer in the Ogbia local government area in the hard-hit southern state of Bayelsa, lost more than 10,000 birds, and can no longer pay his 17 employees. Without eggs to sell in December, he won't have the money to buy the inputs needed for next year's harvest.
"This is the biggest flood that I've ever experienced in my life. There is little to nothing I can do to salvage the situation." he said. "There is hunger in the land, many people are not able to work and they don't have food to eat."

Notable
Most of the climate finance provided by the world's wealthiest countries to the Global South has been in the form of loans that pile on more debt, argues Ugandan climate justice activist Vanessa Nakate in a Financial Times op-ed piece. "Debts like these are only exacerbating the injustice of the climate crisis," she says.
The African Development Bank last week said it was setting up a $1.5 billion green finance facility to help meet rising demand for money to develop clean energy and defend infrastructure against floods, storms and rising sea levels. The aim is to encourage investment in climate finance needs that aren't being met by cash-strapped African governments or rich countries.