The News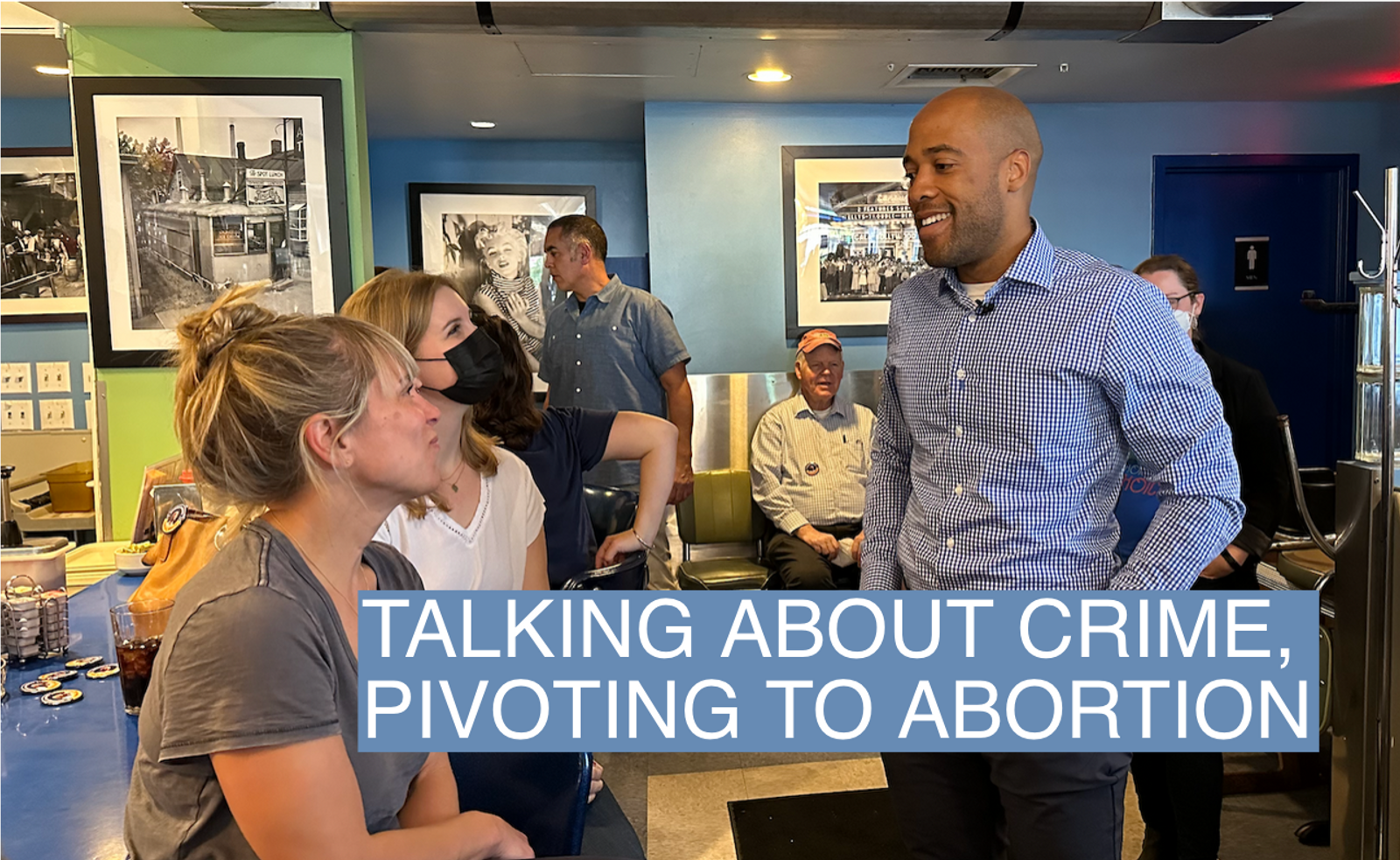 WAUKESHA, Wis. – The trial of Darrell Brooks, a felon accused of killing five people by driving a red Ford Escape into this city's 2021 Christmas parade, began two weeks ago. The Republican campaign to make Democrats answer for that crime started long before that.
Sen. Ron Johnson called the parade killings "the reality of what Democratic governance means." Ads from the National Republican Senatorial Committee show the SUV plowing through the parade, and warn that Johnson's opponent, Lt. Gov. Mandela Barnes, "still wants to end cash bail." Tim Michels, the GOP's nominee for governor, pledged to fire prosecutors who "let these bad guys out on the street," while picking up an endorsement from Waukesha's police chiefs.
In Wisconsin, and across the country, Democratic candidates have abandoned the police reform rhetoric of 2020. They've promised to increase law enforcement funding, and pointed out that the 2021 American Rescue Plan did just that.
"You can't spend time just responding to bad faith attacks from Republicans, because that's all they want to do, create more distractions," Barnes said in an interview after a campaign stop at a Madison diner. He declined to say whether the ads' focus was racist, a common liberal complaint, suggesting that Republicans "probably feel like they found a good foil."
They've also gotten trapped in a Republican feedback loop, with Michels, Johnson, and other GOP candidates fixating on two events – the Christmas parade, and the 2020 riots in Kenosha – as tragedies enabled by Democrats.
"He incited the Kenosha riots," Johnson said at last week's debate with Barnes. "The night after the first riot, Lt. Gov. Barnes held a press conference and said it sure looked like it was a vendetta carried out against a member of the community."
Barnes responded by quoting the more forgiving things Johnson had said about rioters who stormed the Capitol after the 2020 election, but Republicans haven't moved off the script. They blame Milwaukee's district attorney for setting a too-low bail ($1000) when Brooks could have been locked up for a previous charge.
Republicans have also accused Gov. Tony Evers and Attorney Gen. Josh Kaul of not intervening more quickly to quell riots in Kenosha after a Black man, Jacob Blake, was shot by police while holding a knife. In a campaign ad that aired over the summer, Evers relied on police officers to dispute that charge, and Kaul has pushed back, too.
"We were on the ground, working to address the situation," Kaul said in an interview. "The goal, of course, overall, was to do what we could to encourage calm there. And I also condemned the violence that was happening."
Michels is one of several Republicans running for governor promising to remove local prosecutors if voters feel unsafe. Evers rejected that idea, explaining in a three-page letter that "state law sets a high bar." A few months earlier, he rejected another Michels-backed proposal that would have blocked cities from state aid if they cut police funding.
In fact, Democrats in Wisconsin never cut police funding. Evers has even fought the GOP-led legislature, and lost, on a plan to increase "revenue sharing" between the state and local governments, reversing cuts made by his Republican predecessor.
On the debate stage, Barnes said that Johnson "walked away" from the Democrats' 2021 stimulus bill, which "allowed our administration to invest $100 million in the law enforcement, public safety and crime prevention initiatives." At the start of this year, Kaul proposed $115 million in "safer Wisconsin" funding, which Republicans in Madison ignored.
"The effect of [Republican] policies has been to really reduce funding to law enforcement," Kaul said.
National Democrats have fretted since the summer about Barnes, whose advocacy for cashless bail and criticism of police shootings has scripted ad after Republican ad. Polling conducted for the Center for American Progress, which was shared with Democratic campaigns, found that candidates needed to neutralize the crime attack early, and emphasize that they wanted to take guns off the streets – a trickier issue for Republicans.
All of this has set the stage for the constant messaging about Kenosha and Waukesha, which Sarah Harrison, a 45-year old Democrat running for state assembly in a GOP-leaning district, was sick of hearing. She has a child who marched in the deadly 2021 Christmas parade.
"It gives me a terrible feeling in the pit of my stomach," said Harrison. "I wish people would stop using it."

David's view
When nervous Democrats say they need a response to the Republican crime message, they usually describe what's already the playbook in Wisconsin: Talk about police funding, remind people of the Jan. 6 mob smashing into the Capitol. But Republicans are much bolder than they were even five years ago in blaming Democrats for gruesome murders, and so far there's no obvious political downside.

Room for Disagreement
Washington Post columnist Perry Bacon, a supporter for criminal justice reform, argues it would be "morally defensible" for Democrats to tack right on the issue if it helped them in the midterms given the overall stakes this election. But he's skeptical of arguments that it will actually win over voters and worries it will demoralize the party's base.
"Democrats lost the 1994 congressional elections right after passing a major anti-crime bill that included funding for 100,000 more police officers," Bacon writes. "Democrats won the House, Senate and presidency in 2020 after some of the largest and most police-skeptical protests in U.S. history."