The News
NAIROBI — A claim by Kenyan President William Ruto that tech giants want to hire up to 300,000 Kenyan online workers is eliciting sharp reactions, including public criticism.
Know More
→ What's the background to this? Ruto made the statement on Sunday, Oct. 1, shortly after leading a US-Kenya business roadshow in which he pitched the country to top US tech companies and investors in Silicon Valley. Those he met included Apple CEO Tim Cook, Intel CEO Patrick Gelsinger, Alphabet's chief financial officer Ruth Porat, and Microsoft's chief operating officer Brad Smith.
US Ambassador to Kenya Meg Whitman, herself a former CEO of eBay and Hewlett Packard, also played a key role in the roadshow, encouraging US tech companies to invest in the East African country. She described it as a gateway to the rest of the continent and talked up the country's tech sector.
→ What did Ruto promise Kenyan voters? Ruto was elected on the promise to empower the poor, youth and small business owners. However, issues related to the struggling economy he inherited when took office last September — including unpopular tax hikes, the high cost of living and unemployment — have dented his image at home. The country's deepening economic challenges, which stem from growing debt repayments and rising interest rates, this week prompted the cabinet to order all ministries and state departments to cut their budgets by 10%.
The president's allies insist he needs more time to deliver, particularly on lowering the cost of living which sparked anti-government protests this year.
→ What did he say after his Silicon Valley trip? "I visited Google, Intel and Apple. All these companies are looking for online workers," Ruto stated at a church service in Nairobi on Sunday, Oct. 1.
"They want us to give them 100,000, 200,000 and 300,000 workers out of the Kenyan youth."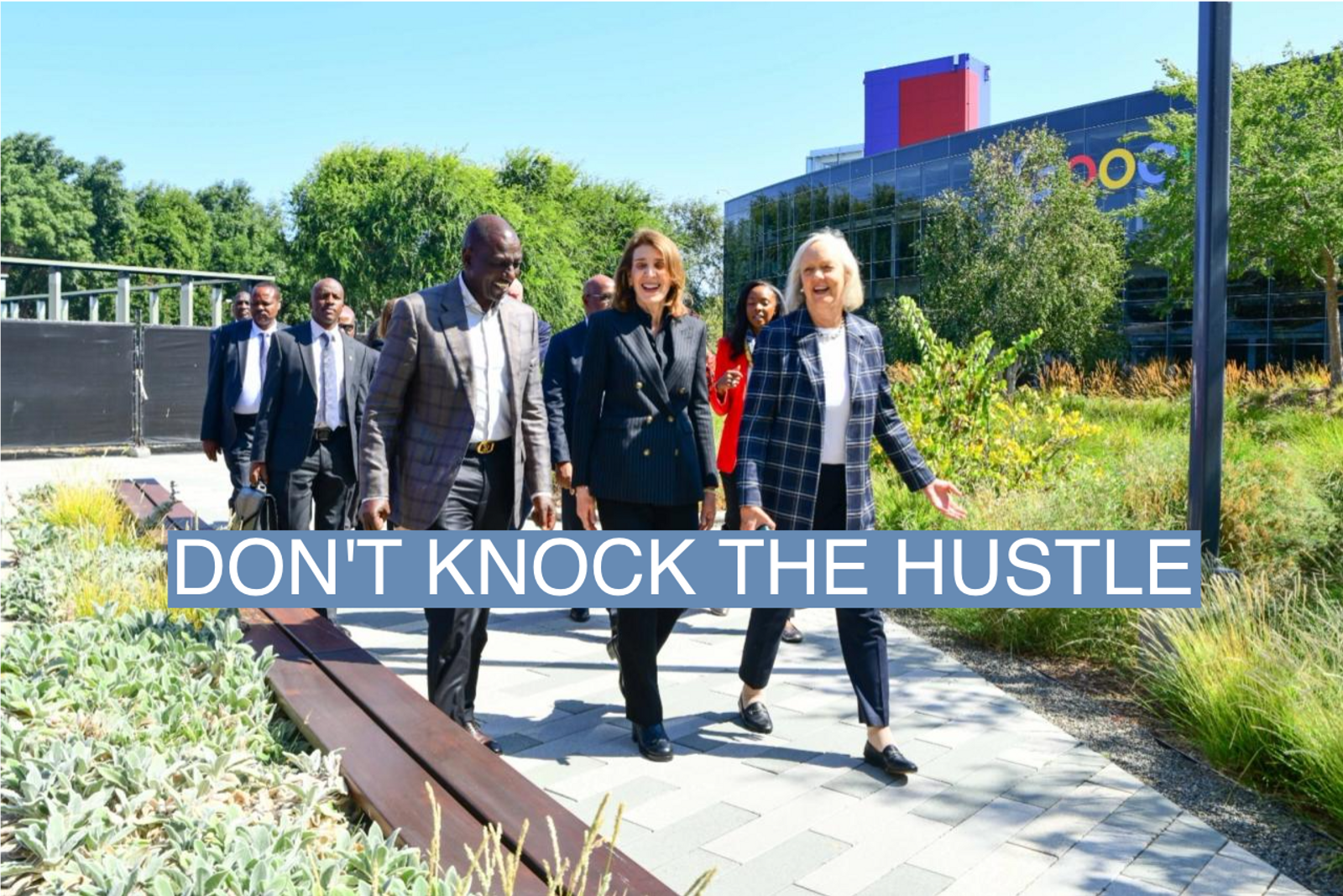 → What's the tech sector saying? Google's head of communications for Africa, Dorothy Ooko, told Semafor Africa the company shared Ruto's vision of creating jobs through technology.
Ooko said Google is hiring engineers, designers and researchers to work in its product development center in Nairobi to solve "difficult technical challenges."
Ben Roberts, chief technology and innovation officer at digital services company Liquid Intelligent Technologies in Nairobi told Semafor Africa the pitch by Ruto and Whitman to tech investors in Silicon Valley "could only help" in attracting big tech investment to Kenya.
Roberts said a handful of companies might not directly hire hundreds of thousands of Kenyan workers but "in order to achieve larger numbers of Kenyans being employed, we need the big tech firms to work with local partners."
The business process outsourcing (BPO) sector has the potential to create more job opportunities, according to Roberts who noted that it accelerated the growth of India's tech sector. Kenya aims to create 1 million jobs in the BPO sector.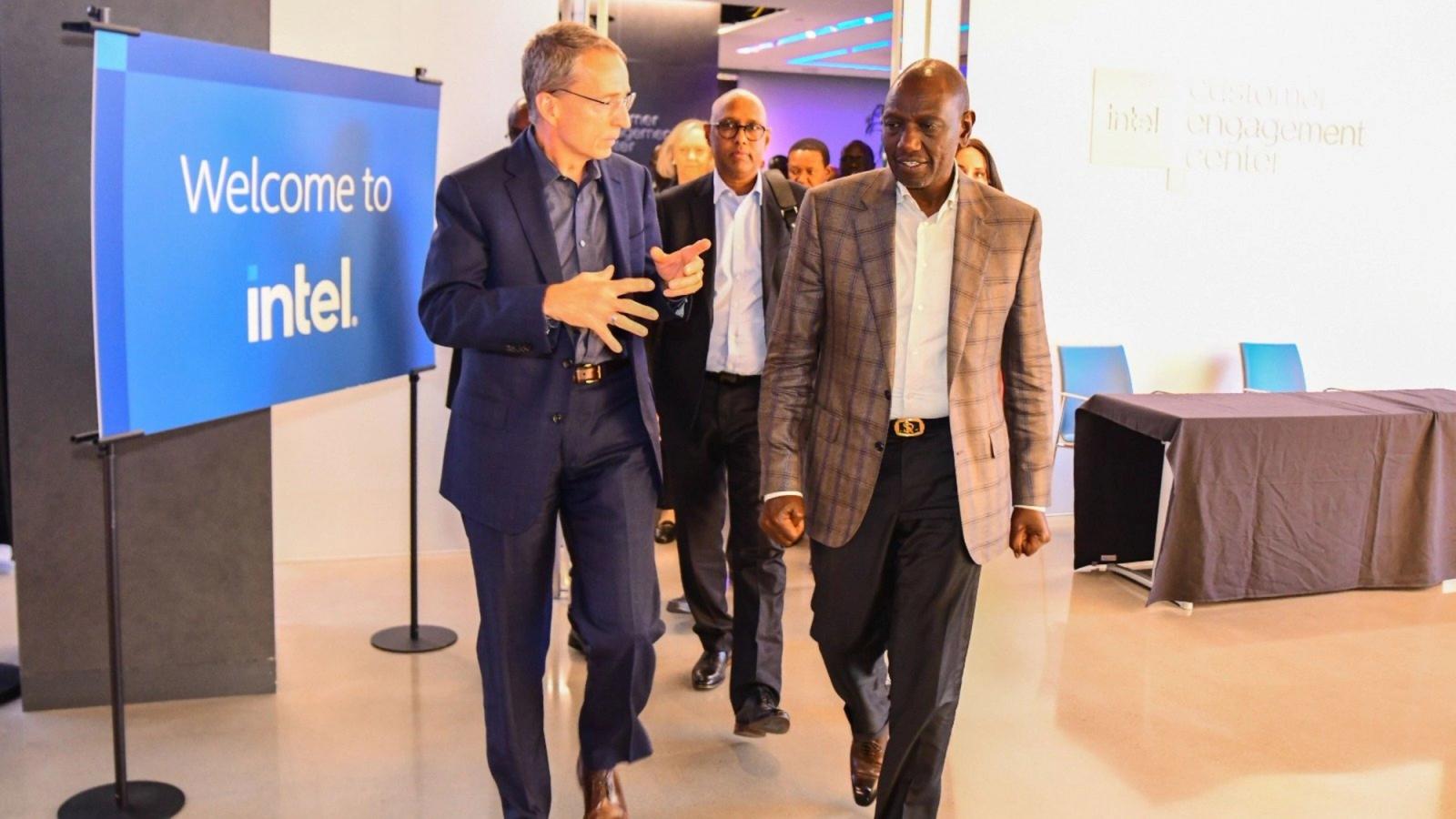 → How have Ruto's comments been received? The president's critics, both in the opposition and general public, have accused him of repeatedly making unrealistic promises designed to gain a political advantage. That characterization has earned Ruto monikers such as "Mr. Six Months" in reference to unmet project timelines.
Online, many Kenyans have questioned Ruto's statement and his administration's ability to deliver the jobs. Local media reports have been skeptical — Citizen TV questioned how the jobs could be delivered given recent layoffs in big tech and the sheer number of new jobs promised by the president.
Nairobi Senator Edwin Sifuna, a member of the opposition Orange Democratic Movement (ODM) party, dismissed Ruto's vows as lies. "He has increased the cost of doing business in Kenya and now wants to hoodwink Kenyans with phantom opportunities in other countries," Sifuna told Semafor Africa, referring to Ruto's plan to secure 1 million jobs overseas for Kenyan workers.

Martin's view
Few countries in Africa are as well positioned to attract big tech investment as Kenya. In the past year, Microsoft and Google both opened landmark development centers in Nairobi and began recruiting some of the country's top tech talent. The Silicon Valley roadshow undoubtedly boosted Kenya's profile to tech investors at a time when the president can point to progress. On Wednesday, Oct. 4, Ruto attended the launch of a development center in Nairobi for the Amazon Web Services (AWS) cloud computing platform. The center, only the second in Africa, provides resources for developers to work on apps and services. The launch came a fortnight after Ruto met AWS executives in New York.
Despite Kenya's strong position as an African tech hub, it is highly unlikely that a few big tech companies will hire hundreds of thousands of Kenyans workers. While he might have been assured of increased big tech investment in Kenya during his Silicon Valley trip, the president might have been playing to the gallery with the promised jobs numbers. For perspective, Google's total number of employees stood at just under 180,000 as of January 2023.
Such statements can be frustrating to the millions of Kenyan youth grappling with unemployment and the high cost of living. According to the most recent census data, 5.3 million, or 38.9% of young Kenyans, are unemployed.
"He promised youth jobs while campaigning but I'm not seeing them, the economy is bad," John Macharia, a 29-year old developer in Nairobi, told Semafor Africa. "I hope more (big tech) jobs come but I'm not counting on it. Right now the cost of living is my biggest concern. He (Ruto) needs to address it."