Why India keeps escalating its spat with Canada over Sikh leader's killing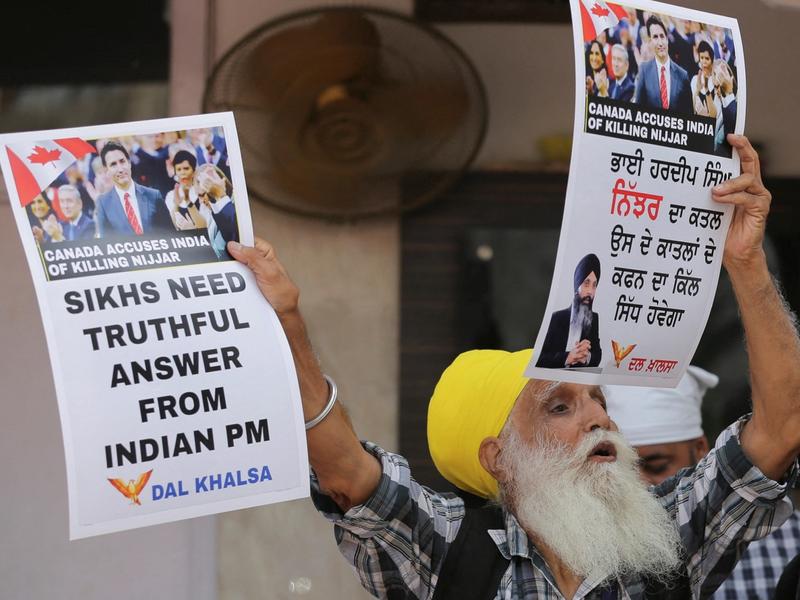 In the latest escalation of India and Canada's spat over the killing of a Sikh separatist leader, Delhi gave Ottawa until Oct. 10 to remove 41 of its 62 India-based diplomats, the Financial Times first reported.
In response, Prime Minister Justin Trudeau said Tuesday that he was "not looking to escalate" tensions with India, but continue having "constructive relations," while Canadian officials said that the country is seeking private conversations with Narendra Modi's government to resolve the diplomatic feud.
After Canada accused India of potentially being involved in the killing of Hardeep Singh Nijjar in September, Delhi moved quickly to suspend new visas for Canadians. The allegations stem from surveillance of Indian diplomats in Canada and intelligence provided by a major, undisclosed ally, the AP reports. The accusation reportedly comes after Trudeau attempted to secure India's cooperation in a police inquiry into Nijjar's killing, which India refused, urging Ottawa to stop its probe. The Indian government has publicly denied any accusations.
Delhi has for years accused Canada of allowing Sikh separatists to freely advocate for the creation of Khalistan, a Sikh state independent of India. Officials in Delhi have said this produces a "climate of violence" and an "atmosphere of intimidation" against Indian diplomats based there. Indian leaders say there are fringe groups among Canada's politically powerful Sikh community who are sympathetic to the separatist cause, but that there is hardly any support for the movement among Sikhs in India.
The Indian media has launched a "half-crazed jihad" against Trudeau, writes Wall Street Journal columnist Sadanand Dhume, with one retired Indian diplomat accusing the Canadian leader of being a cocaine addict on a news channel. Anti-Trudeau sentiment runs deep in India, stemming from the belief that he has been largely sympathetic to Sikh radicalism in Canada for political advantages. "Indians don't take Canada's message seriously in part because they have a low opinion of the messenger," Dhume writes, adding that Canada's possible failure to offer evidence of its allegations will deepen India's dislike of Trudeau.