The News
A deadline is nearing after which West Africa's regional bloc could use force to remove Niger's ruling junta within days — despite thousands of people showing support for soldiers who overthrew the elected president.
The Economic Community of West African States (Ecowas) held an emergency meeting last weekend after which it said the putschists who overthrew Mohamed Bazoum on July 26 had a week to restore him to power or the 15-country body could "take all measures necessary to restore constitutional order" which "may include the use of force."
The deadline will expire on Sunday. Meanwhile, the military juntas in Mali and Burkina Faso earlier this week said any military intervention against Niger is "tantamount to a declaration of war" against them.
Defense chiefs from Ecowas countries have been holding talks about the situation for the last two days in Nigeria's capital Abuja, amid questions about the makeup and remit of a regional force.
Know More
→ Has Ecowas done this before? Yes. Ecowas troops were deployed in 2017 when Gambian president Yahya Jammeh, who was in power for 22 years, refused to stand down after losing an election. But there are few similarities because Jammeh stood down following talks; Gambia was easier to manage because it is surrounded by Senegal, and Jammeh did not have the backing of other countries.
Ecowas also rolled out peacekeeping operations in the 1990s and early 2000s in Liberia and Sierra Leone but its troops fought rebels at the invitation of the respective governments.
→ Which countries would contribute troops? The composition of an Ecowas army is unclear. Niger's southern neighbor Nigeria, which has the subregion's largest armed service, would likely make up the bulk of the force. But, not all of its 220,000 personnel are on the front line, and its troops are already stretched tackling domestic security problems.
Ghana, Côte d'Ivoire, and Senegal would also contribute troops in all likelihood, say analysts. "You'll need to make sure this isn't just an Anglophone operation, otherwise that's complicating things," said Alex Vines, director of the Africa program at the Chatham House think tank in London.
→ Who would pay for this? With many West African countries, including Ghana and Nigeria, contending with economic problems that have caused financial hardship for their citizens, funding a foreign conflict would be an unpopular move for most leaders.
Ecowas has not stated how any military operation would be funded but the West would be expected to help. "If they were going to get Western funding, the U.S. would be the most significant partner," said Ben Hunter, Africa analyst at risk intelligence company Verisk Maplecroft.

Alexis's view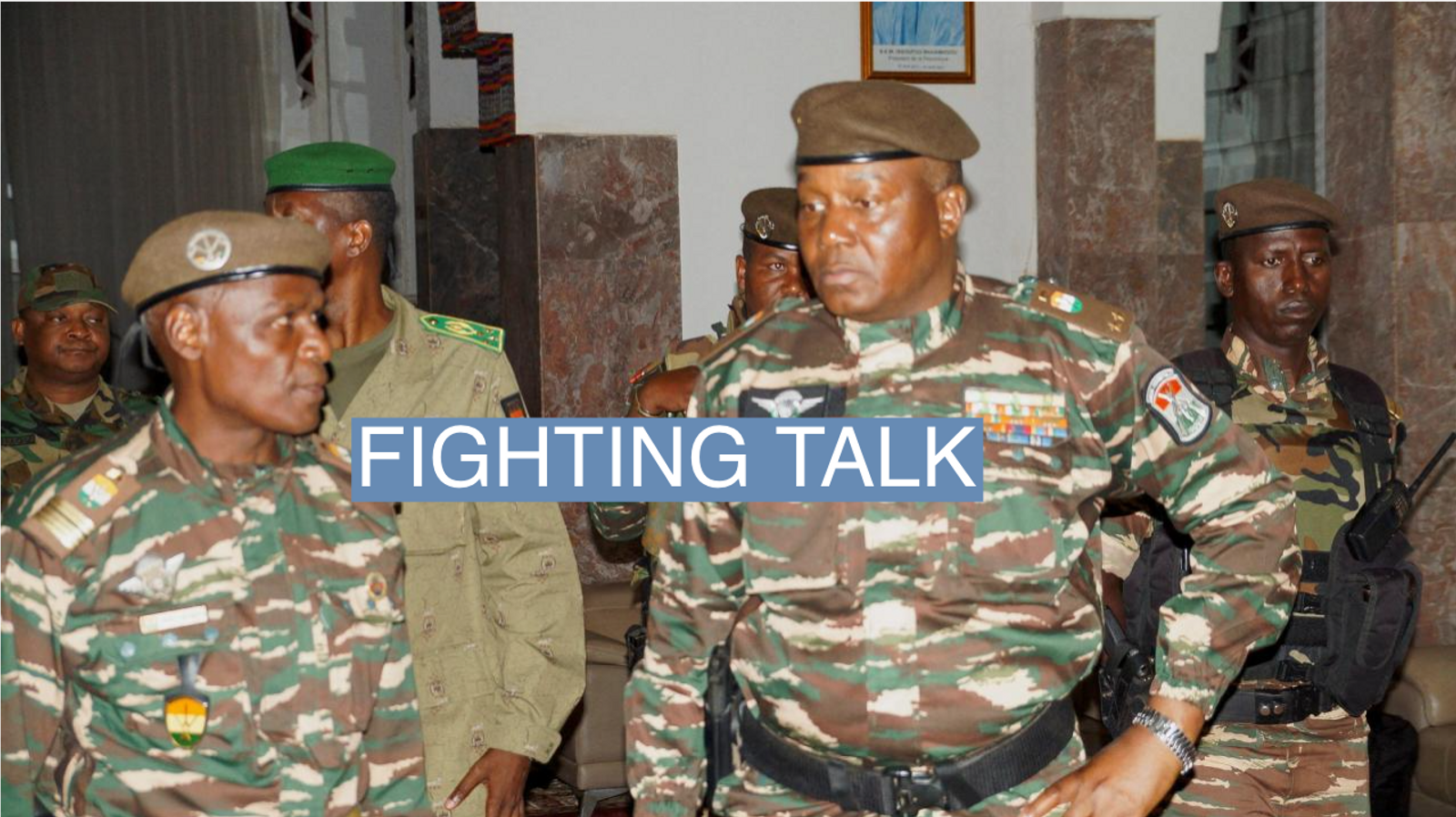 West Africa's precarious security situation rests on a contest of high stakes brinkmanship. Neither Ecowas nor the putschists and their backers in neighboring countries would benefit from a conflict — a fact both sides must know.
The regional body threatened military action as a scare tactic after sanctions, imposed in the wake of previous coups, simply punished populations already pummelled by deadly insurgencies. A humiliating climbdown would make Ecowas seem even weaker than previously thought. Meanwhile, the strength of support in Niger's army for the elite unit behind the coup has not been tested. And there is no evidence to suggest that Niger's army could withstand military action led by Nigeria. The show of unity by Mali and Burkina Faso would be hard to back up in reality since those military juntas are already struggling to fight jihadists at home.
But several challenges remain. The crowds that gathered in Niamey suggest Ecowas could be trying to force an unpopular president back on a politically energized population. "If they reinstate Bazoum he would be seen by his own people as a president who was only rescued by a foreign force and denounced as a French puppet," Ulf Laessing, who heads the Sahel program at the Konrad Adenauer Foundation, a German think-tank, told me.
Ecowas is pursuing talks in an attempt to find a solution. The strong ties between northern Nigeria and southern Niger provide an opportunity for close cooperation. That's the thinking behind the bloc appointing the Sultan of Sokoto, an influential Muslim leader, in its delegation to Niger for mediation. A person with direct knowledge of the mediation process told me that the sultan and Nigeria's former military leader Abdulsalami Abubakar held talks with Niger's putschists for several hours on Wednesday. Nigeria's vice president, the former governor of a state that borders southeast Niger, could also be an asset in the mediation process.
Despite issuing a strongly worded threat, Ecowas has given itself room to maneuver. Its statement said the use of force "may" be among the measures taken, so the option is on the menu but isn't necessarily going to be the approach chosen once the week-long deadline expires.
A likely scenario is that Ecowas seeks a way to defuse the situation without appearing to back down, for example by brokering a deal to ensure Bazoum's release in exchange for him willingly ceding power with an agreed timeline for a democratic process to replace him.