The News
First Republic, the U.S. lender that had faced questions over its future after reporting huge deposit withdrawals by its customers in recent weeks, was seized by American regulators and sold to JPMorgan Chase, U.S. authorities said in a statement.
Know More
The future of First Republic had been in doubt for weeks, and particularly so after it announced that customers withdrew $100 billion worth of deposits in March, part of an apparent flight by depositors to larger lenders following the collapse of Silicon Valley Bank earlier this year.
Major American banks had appeared to give First Republic a lifeline following SVB's collapse by jointly making a $30 billion deposit, a move that briefly appeared to restore confidence in the bank. But the more recent announcement of depositor withdrawals signaled how much trouble First Republic was in.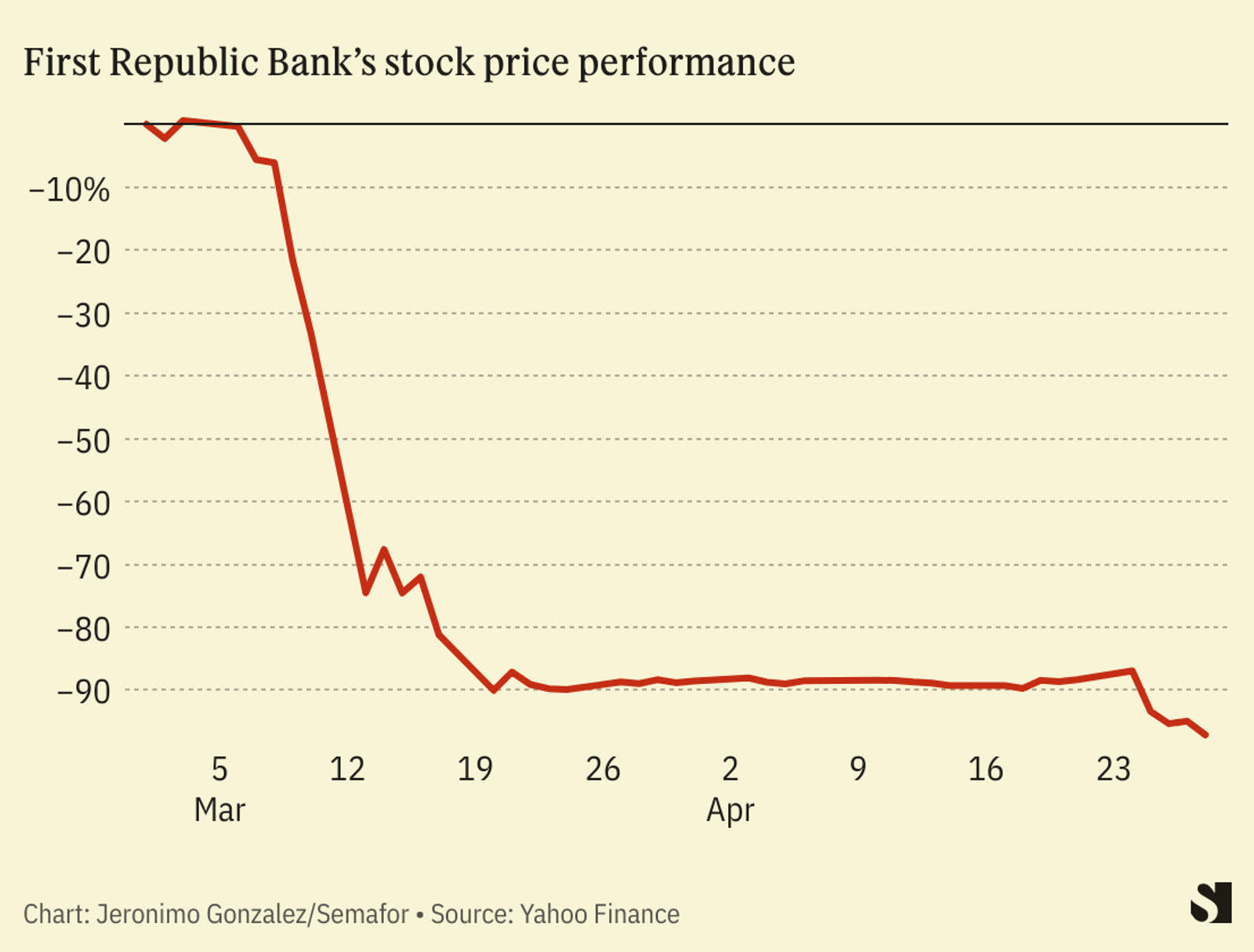 JPMorgan will take over the bank's $103.9 billion in deposits, and most of its $229.1 billion in assets, the Federal Deposit Insurance Corporation said.
First Republic became the second-biggest bank to collapse in U.S. history, after SVB. Three of the four largest collapses in American history have occurred this year, according to The Wall Street Journal.

The View From The Federal Reserve
In a report last week, the Federal Reserve gave a highly critical review of its own oversight of SVB, and indicated it would revamp rules for medium-sized lenders as well as how it oversees banks that it regulates.
Overall, the Fed said its in-house supervisors misjudged the extent of SVB's issues, and acted too slowly once those issues became clear. It also said that a Trump administration relaxation of rules for regional banks contributed to SVB's collapse.