The Scene
On a recent Sunday in April, hundreds of vuvuzela-trumpeting spectators turned out to cheer on Sporting Lagos, a football team founded last year by Shola Akinlade, the 36-year-old chief executive of Nigerian payments company Paystack.
The party atmosphere created by the team's victory is becoming one of a set of carefully curated features of the nascent club's customer experience, one the club plans to normalize with the help of an acquisition made 3,000 miles away from home.
In March, Sporting said it bought Aarhus Fremad, a 76-year-old side based in Denmark's second-largest city. It said the deal will help it "learn from a community-focused club with similar values' and provide a path to "European exposure" for its best players.
Know More
Akinlade, who sold Paystack to Stripe for $200 million in 2020, is one of a handful of Nigerian-born entrepreneurs who have set their sights on getting a foothold in the ownership stakes of European football.
Remo Stars, another club with roots in Lagos, is owned by a sports gambling and airline businessman Kunle Soname who bought Portuguese club C.D. Feirense in 2015. The second tier side has been involved in deals that take Nigerian talent to the European stage including Peter Etebo, for whom English club Stoke City paid 7.2 million euros ($8 million) in 2018.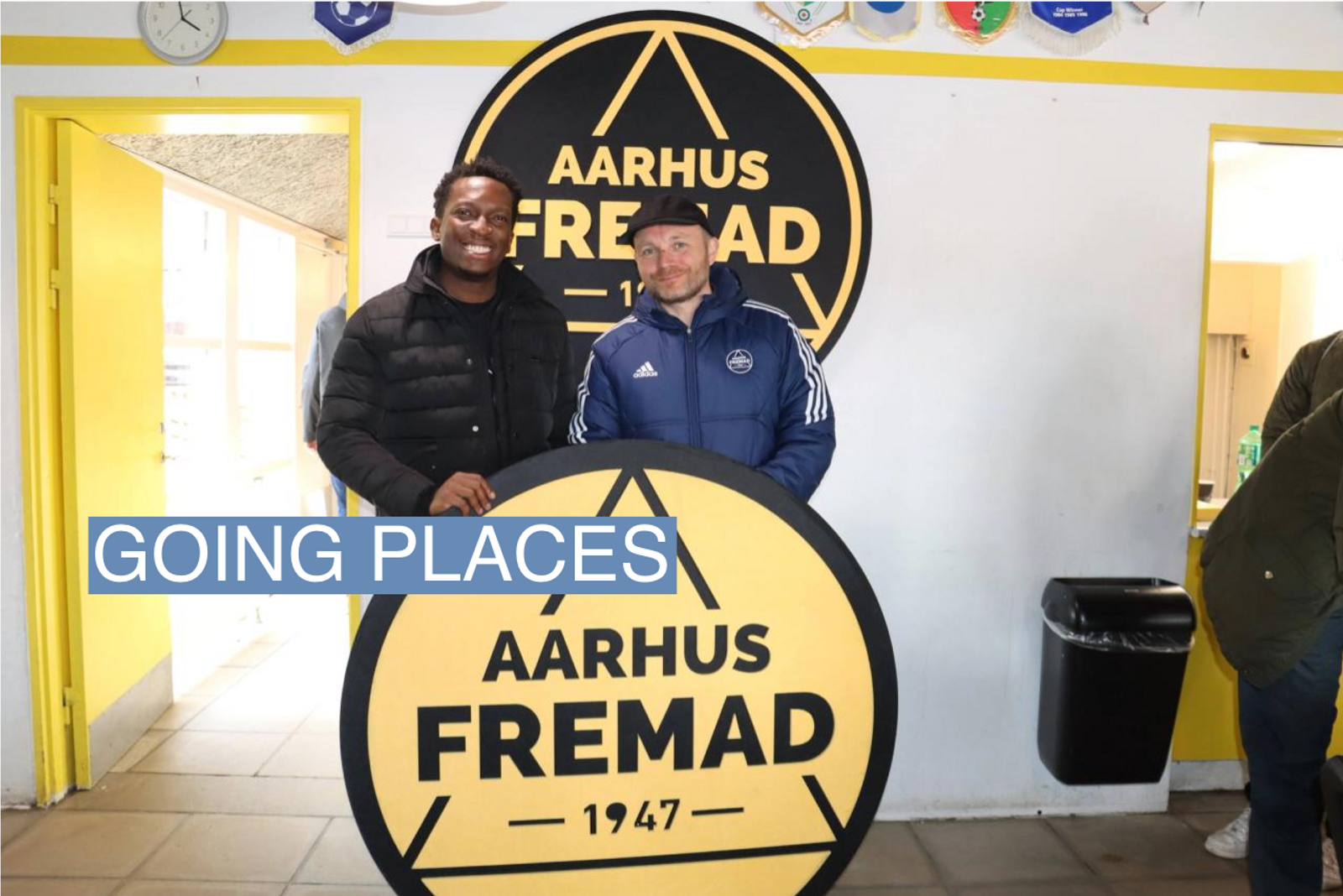 Dozy Mmobuosi, a 43-year old UK-based Nigerian entrepreneur, has been very public about his interest in buying Sheffield United, one of the world's oldest clubs.
Africa's wealthiest man, cement magnate Aliko Dangote, has been the most high profile example of Nigerian business leaders trying to buy access to the European football market. He has repeatedly stated his interest in buying Arsenal, the London-based English Premier League club. For now though, the billionaire's interest appears to be in France, where he is reportedly in talks to take over second tier side Valenciennes, in the north of the country.

Alexander's view
African football clubs could force a paradigm shift in the sport's power dynamics through their ownership of stakes in European teams. Through those stakes, they are strengthening their bargaining power with the sport's global elite. Over time, that may help to redress a lopsided dynamic that often leaves African clubs and local agents as the price-taker in the multibillion-dollar market of player transfers.
European clubs regularly send scouts to Africa seeking bargains for developing players. But instead of cashing in at the first offer, clubs like Remo and Sporting stand to maximize return on investment when their young players pass through associated "half-way houses" abroad, says Osasu Obayiuwana, an African sports journalist and football governance expert. The sister European clubs could provide facilities that accelerate African players' development.
It's a persuasive model where most African leagues are failing to provide clubs with varied revenue streams from gate fees, television rights or merchandising. In Nigeria, for example, notable clubs are owned by state governments and the playing staff serves at the pleasure of the incumbent governor who may not prioritize sports investment. In January 2022, players of Heartland FC staged protests over 11 months of unpaid salaries while wearing their jerseys and flip flops.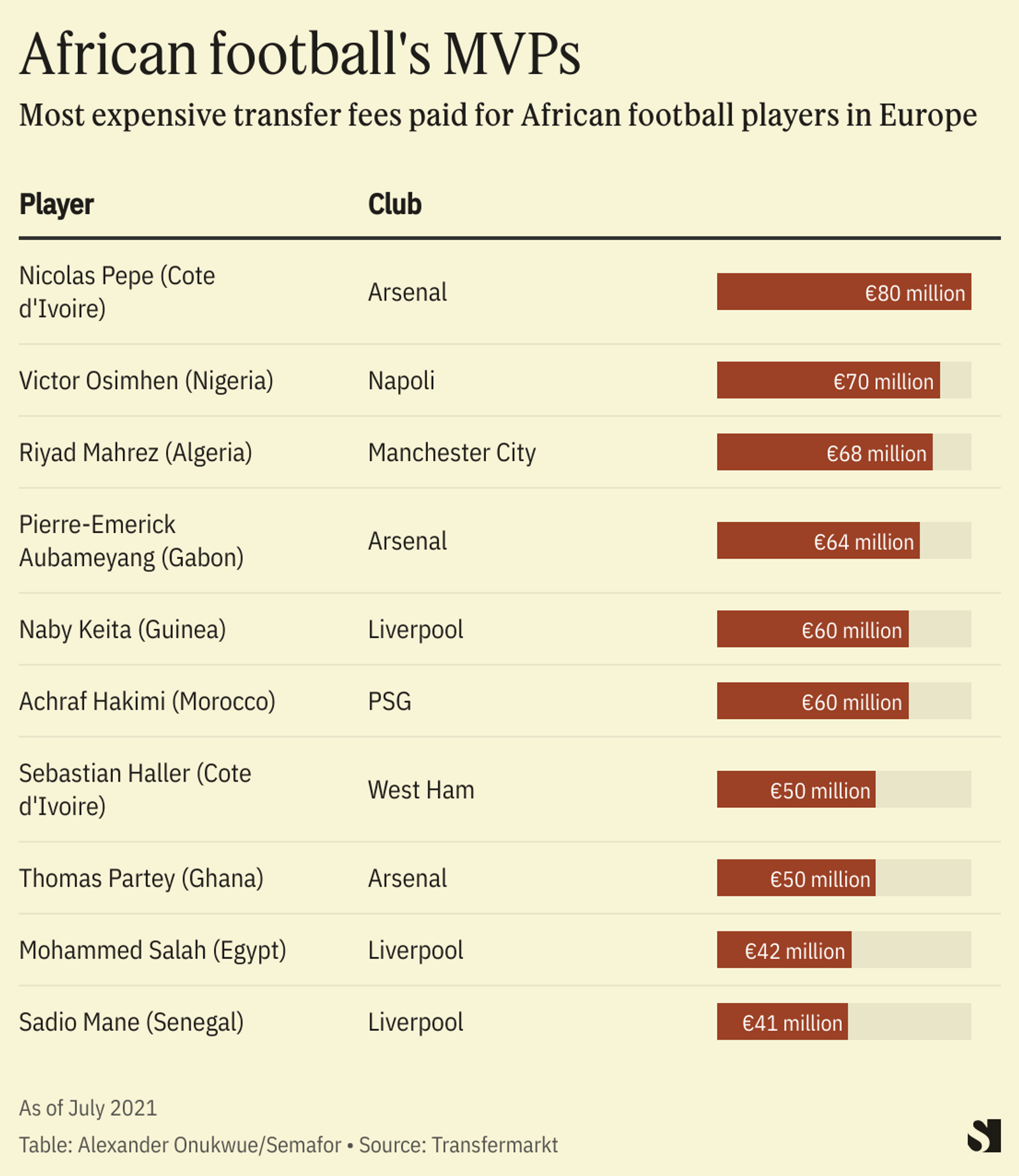 Private clubs understandably aim for less embarrassment and more commercial success. In the Sporting Lagos case, operators drawn from Nigeria's startup and sports business worlds run admin and business development, attracting partnerships with brands like Pepsi and a renewable one year deal with Klasha, a venture-capital-backed fintech startup, to be the club's jersey sponsor. Representatives for Sporting and Klasha declined to say how much the deal is worth.
In Sheffield, meanwhile, Mmobuosi continues to pursue his interest in the club that gained promotion to the English Premier League last week. He refuted reports that his interest had cooled, disclosing a $9 million payment he said has already been made to the company that owns Sheffield United as part of the acquisition process. Back in Nigeria, an investment company Mmobuosi owns is advertising an initiative to invite private investment in the local league.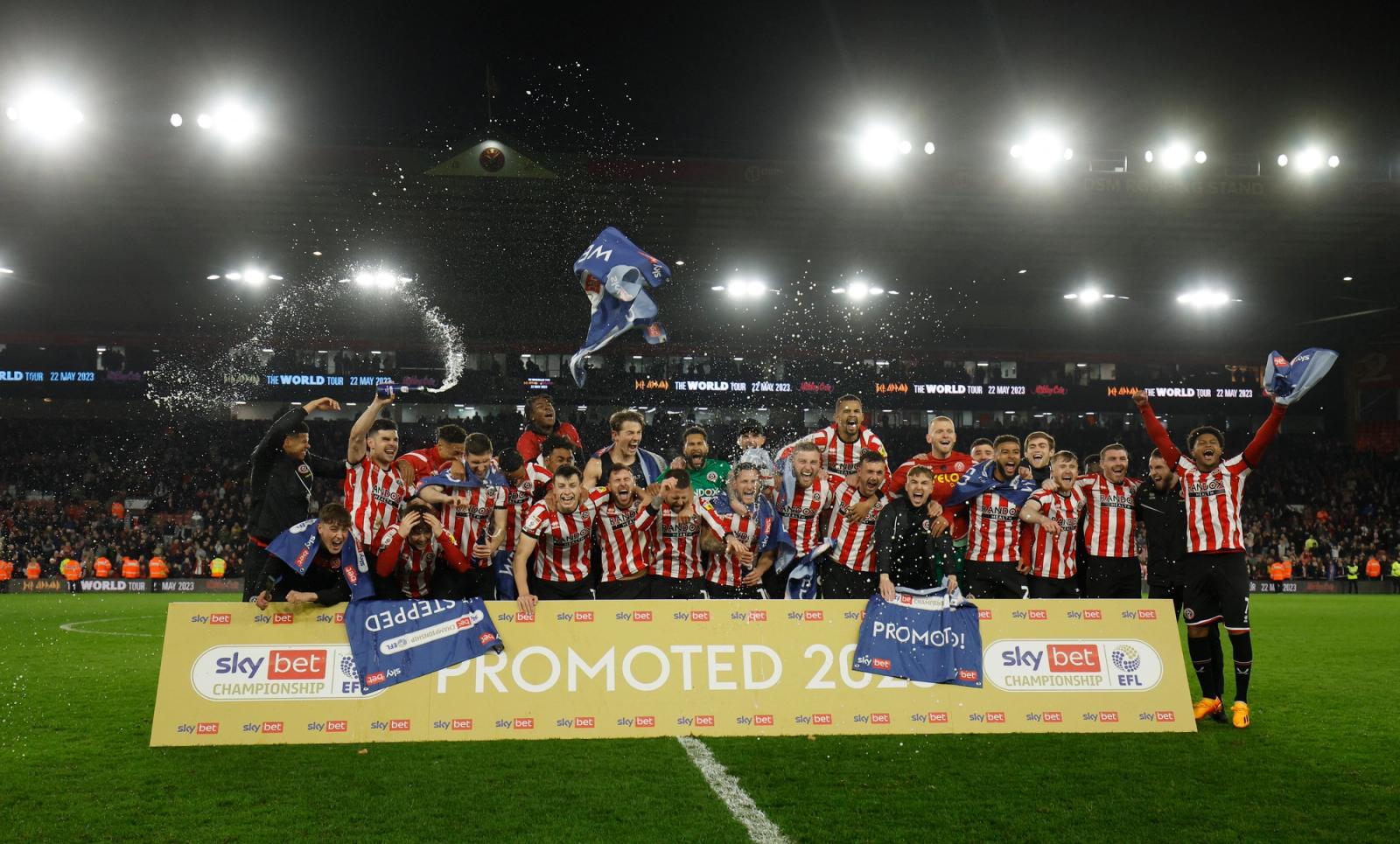 The View From Ghana
Tom Vernon took ownership of FC Nordsjaelland in Denmark in 2015. He bought it for Right to Dream, an academy he started years earlier in Ghana's capital, Accra. Since that takeover, Nordsjaelland has generated over $76 million in fees received from other European clubs for its players, according to Forbes.
One such player is Mohammed Kudus, a 22-year-old who joined Right to Dream aged 12, moved to Denmark later, and now plays for Ajax Amsterdam, the most successful football club in the Netherlands. Kudus scored two goals at the last World Cup in Qatar and is attracting interest from Europe's top clubs.

Room for Disagreement
The Confederation of African Football (CAF) last year announced a new club competition with $100 million in prize money for 24 of the continent's top teams, in a bid to drive more revenue and increase interest in local leagues.

CAF's president Patrice Motsepe, a South African mining billionaire who also owns a football club in his country but not in Europe, billed the proposed "Africa Super League" as a project that would "change the face of African football as we know it in terms of investment, exposure and marketing overall." It is a view of the business of African club football that says teams can enjoy commercial success by more investment in the game on the continent.

Notable
African states are yet to get into the business of buying European clubs as Qatar, the United Arab Emirates, and Saudi Arabia have done. But Rwanda notably signed a £10 million-per-year sponsorship deal to appear on the sleeve of Arsenal's jersey in 2018. A similar ambition by South Africa to sponsor Tottenham, another English club, has not worked out.