The News
Twitter is no longer taking steps to limit the reach of Chinese and Russian state-controlled media outlets, violating the social media platform's own stated policies.
In 2020, Twitter started labeling official government and state-controlled media accounts, and blocked the latter from appearing in search results. The platform announced last year that it would also begin flagging tweets that contained links to government-controlled sites such as RT.com or the Global Times, telling users to "Stay informed" and alerting them that Russia or China had editorial control over the outlet's coverage.
But in tests conducted by Semafor, the "Stay informed" labels no longer appeared, even though Twitter's state-affiliated media policy still continues to list the measure as one way it's providing "additional context for accounts heavily engaged in geopolitics and diplomacy." And when Semafor searched for Russian and Chinese state-affiliated outlets like Izvestia, Xinhua, and the People's Daily, their official accounts showed up as some of the top results.
The changes could alienate advertisers as Twitter tries to find new ways to boost revenue. The company is now charging $8 a month for the blue verified check mark once reserved for journalists, celebrities, and other public figures. Last month, CEO Elon Musk said Twitter had seen a 50% drop in ad sales since he took over in October.
Voice of America reporter Wenhao Ma previously reported that Twitter was no longer fully enforcing its state-affiliated media policy. Ma found that the platform had begun automatically recommending Chinese government-backed publications to users through its For You page, which is controlled by an algorithm.
Twitter, which has eliminated its communications department, returned an emailed request for comment with an automated reply of a poop emoji. Ella Irwin, Twitter's current vice president for trust and safety, did not immediately respond to a request for comment.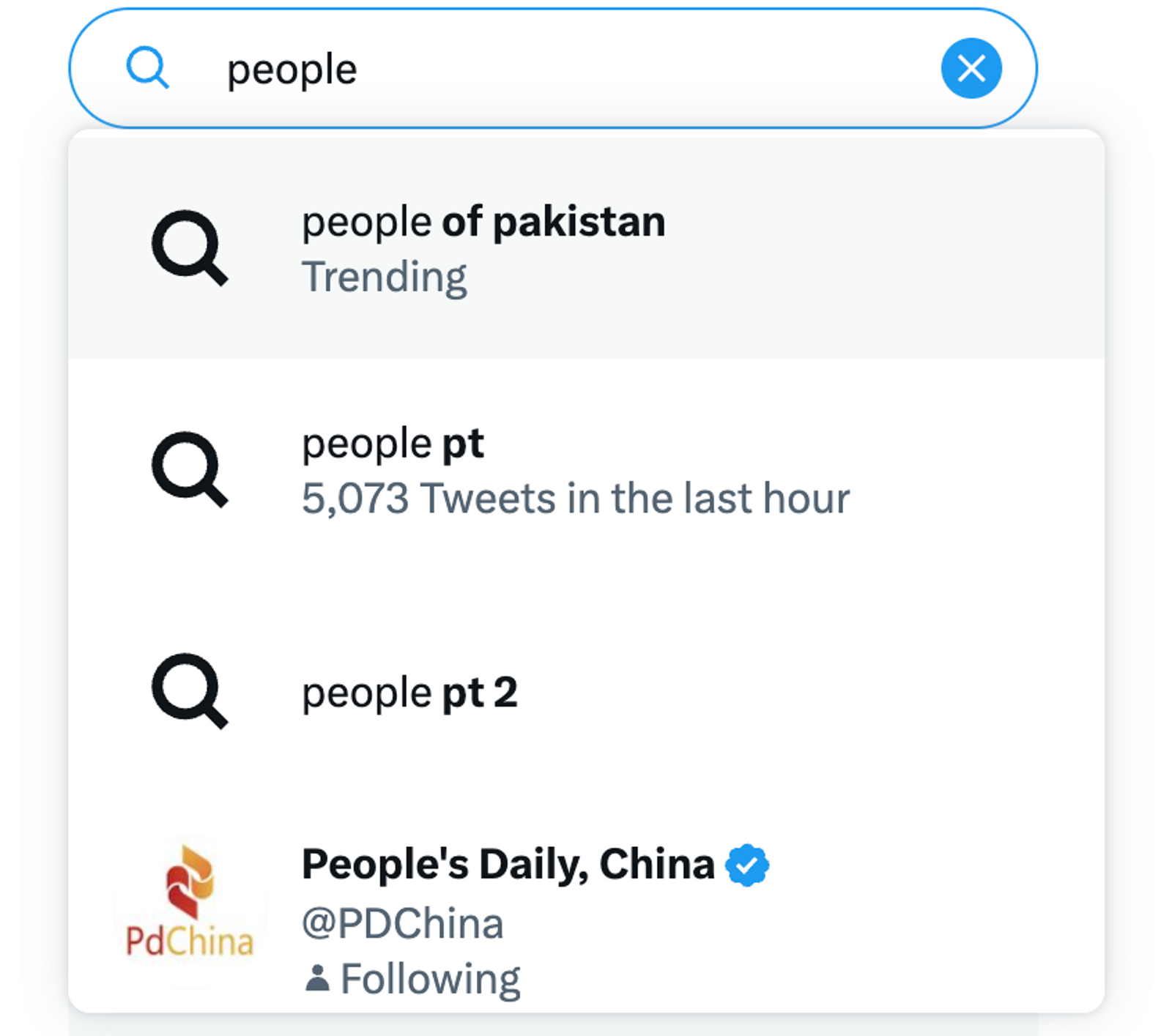 Know More
On Tuesday night, Twitter users began noticing that the site had added a "US state-affiliated media" label to the official account of National Public Radio. The social network previously said that it would not affix the label to outlets like "the BBC in the UK or NPR in the US," because they maintain editorial independence. NPR's name later disappeared from Twitter's website.
Twitter's content moderation systems have changed considerably with Musk in charge. He laid off large portions of the company's trust and safety teams, and the former head of the department, Yoel Roth, resigned. The site struggled to combat problems like impersonation, and experts said that the amount of hate speech was skyrocketing.

Louise's view
One of the most pressing questions when Musk bought Twitter was how he would treat accounts associated with the Chinese government, given one of his other companies, Tesla, has significant business interests in the People's Republic. Whether it was his intention or not, it's now clear that China's messaging has more reach on the site than it did before he took over.

Room for Disagreement
Twitter's actions aren't an anomaly in the business world, with many companies bending over backwards to appease China. Disney has edited movies so they align with the Chinese Communist Party's talking points, and the National Basketball Association penalized an executive that spoke out in support of political freedom in Hong Kong.
Twitter's decision to ease up on state-backed media outlets may be part of an overall business strategy, rather than a Musk-ordered directive. With drastically fewer engineers working at the company, it's also possible that technical issues are the reason Twitter is no longer fully enforcing its rules.

Notable
Labeling Chinese state-backed media outlets may have helped reduce the size of their audience on Twitter, according to an analysis conducted by the China Media Project in 2021.
Musk is making plans to visit China as early as this month and is seeking a meeting with Premier Li Keqiang, Reuters reported.