The News
Former U.S. President Donald Trump was indicted by a Manhattan grand jury on Thursday in the Stormy Daniels hush money case. The charges against him are not know as the indictment is still under seal and is expected to be announced in the upcoming days.
The news prompted strong reactions from Trump's children, Mike Pence, and Ron DeSantis along with lawmakers and activists. Here are some notable ones.
Know More
Donald Trump Jr.
"This is like communist level shit. This is stuff that would make Mao, Stalin, Pol Pot, it would make them blush."
Eric Trump
Ivanka Trump
"I love my father, and I love my country. Today, I am pained for both."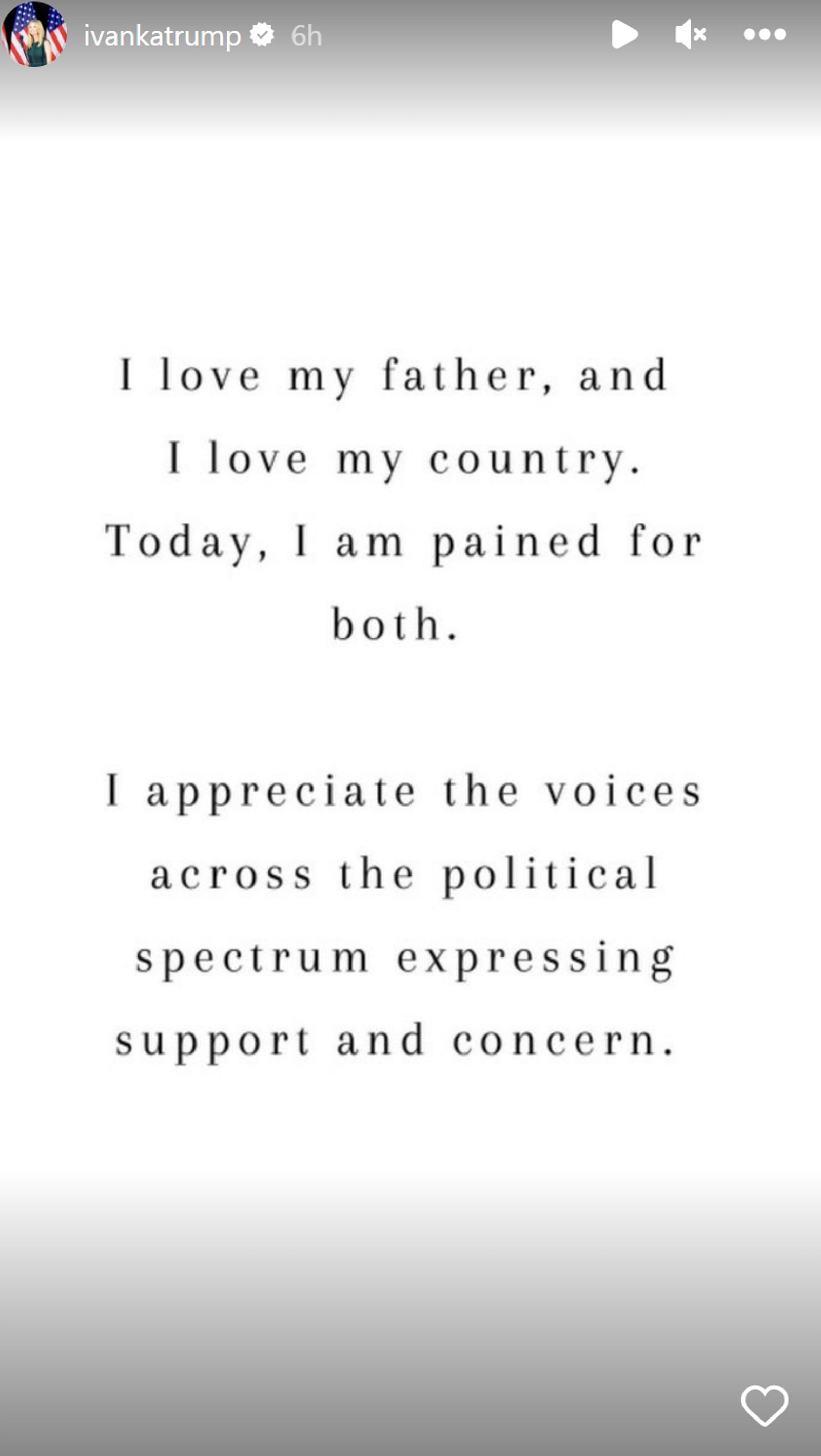 Stormy Daniels
Clark Brewster, Stormy Daniels' attorney
Ron DeSantis
The Florida governor who is expected to be Trump's rival for the Republican presidential nomination called the indictment "un-American" and said "Florida will not assist in an extradition request."
Mike Pence
"I think the unprecedented indictment of a former president of the United States on a campaign finance issue is an outrage," Pence told CNN's Wolf Blitzer on Thursday.
Yusef Salaam of Central Park Exonerated 5
"Karma"
Nikki Haley
The Republican presidential candidate and former South Carolina governor called the indictment politically motivated, during an appearance on Fox News.
Rudy Giuliani
Trump's former personal lawyer called it a sad day for America, tweeting out a meme that said, "They're after you."
Rep. Adam Schiff (D-Calif.)
Schiff, a Senate candidate who was a lead impeachment manager during Trump's first impeachment, said the indictment showed that no one is above the law, "whether they're rich and powerful, whether they're presidents or former presidents."
Sen. Ted Cruz (R-Texas)
Sen. Ted Budd (R-N.C.)
Former House Speaker Nancy Pelosi (D-Calif.)
Rep. Matt Gaetz (R-Fla.)
Rep. Jim Jordan (R-Ohio)
Rep. Marjorie Taylor Greene (R-Ga.)
Rep. Dan Goldman (D-N.Y.)
Former Gov. Rod Blagojevich (D-Ill.)
Rep. Barry Moore (R-Al.)
Rep. Lauren Boebert (R-Co.)
Rev. Al Sharpton
"All I can say is, what goes around comes around."