The News
The unstoppable rise in egg prices has finally cracked.
According to data released Tuesday by the U.S. Bureau of Labor statistics, the price of eggs at grocery stores in U.S. cities dropped by 6.7% from January to February.
That's the first month-over-month drop in egg prices since September.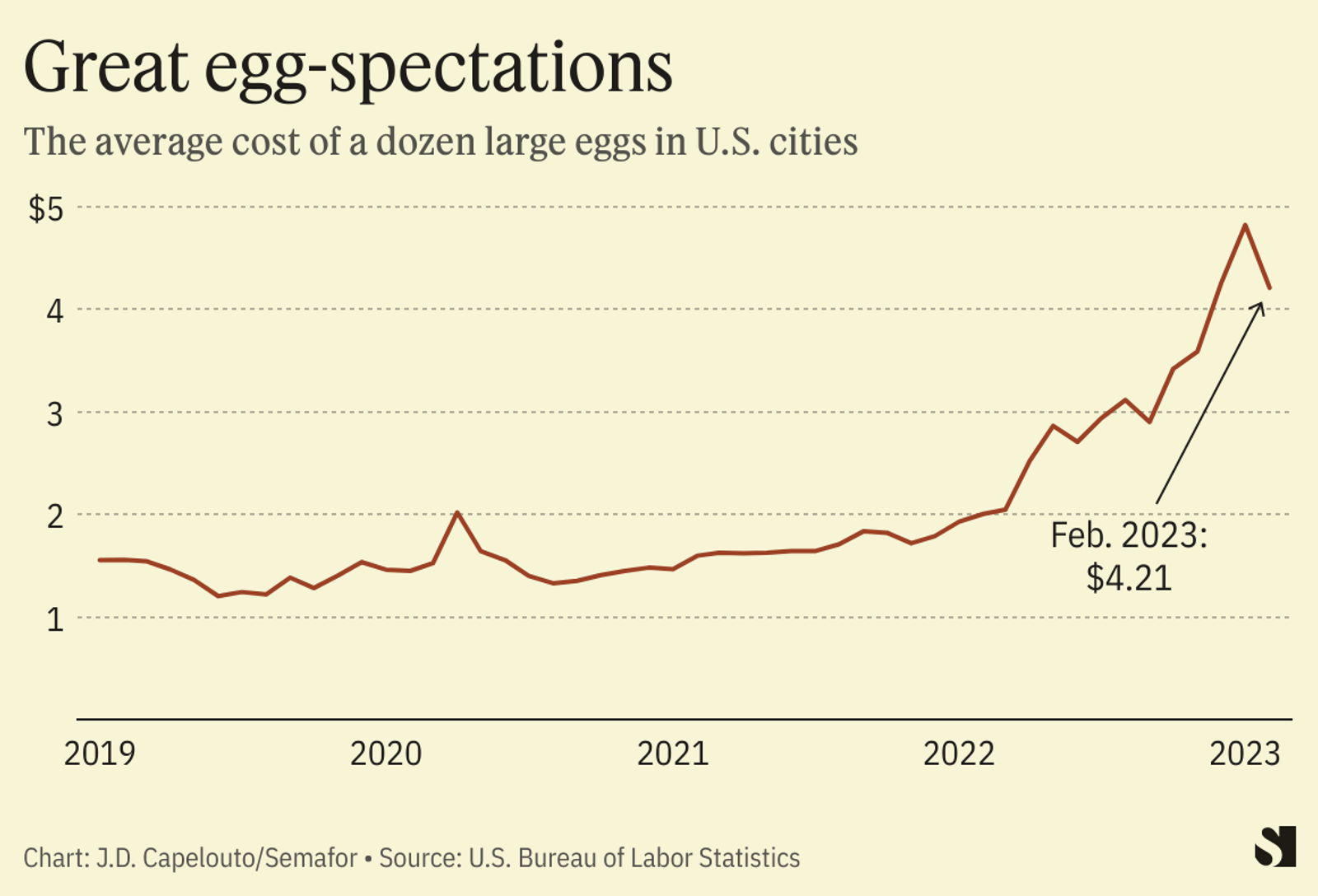 Know More
A dozen large eggs cost an average of $4.21 in February, down from a record-high $4.82 in January.
That's still 55% higher than prices were this time last year, according to the data.
Since egg prices began to spike last fall, experts predicted shoppers would start seeing relief in the spring.
Egg producers said the price spikes were due to an avian flu that killed millions of birds and reduced supply, though some producers were accused of taking advantage of the avian flu to price gouge.
Overall, new Consumer Price Index numbers released Tuesday showed that inflation cooled slightly in February, with overall prices for consumer goods up 6% compared to last year.
Robert Frick, a corporate economist with Navy Federal Credit Union, said in a statement that the "rise in core inflation shows we're stuck on a plateau for now," but added that inflation could start coming down this spring and summer, "especially as lower rent costs work themselves into the numbers."