The Number
It's not just your local supermarket.
The price of eggs in U.S. cities increased 59.9% in December compared to 12 months prior, according to data released Thursday by the U.S. Bureau of Labor Statistics.
Prices jumped 11% in just one month, from November to December 2022.
Eggs had the biggest monthly and yearly price hike of any grocery item, the Consumer Price Index data shows.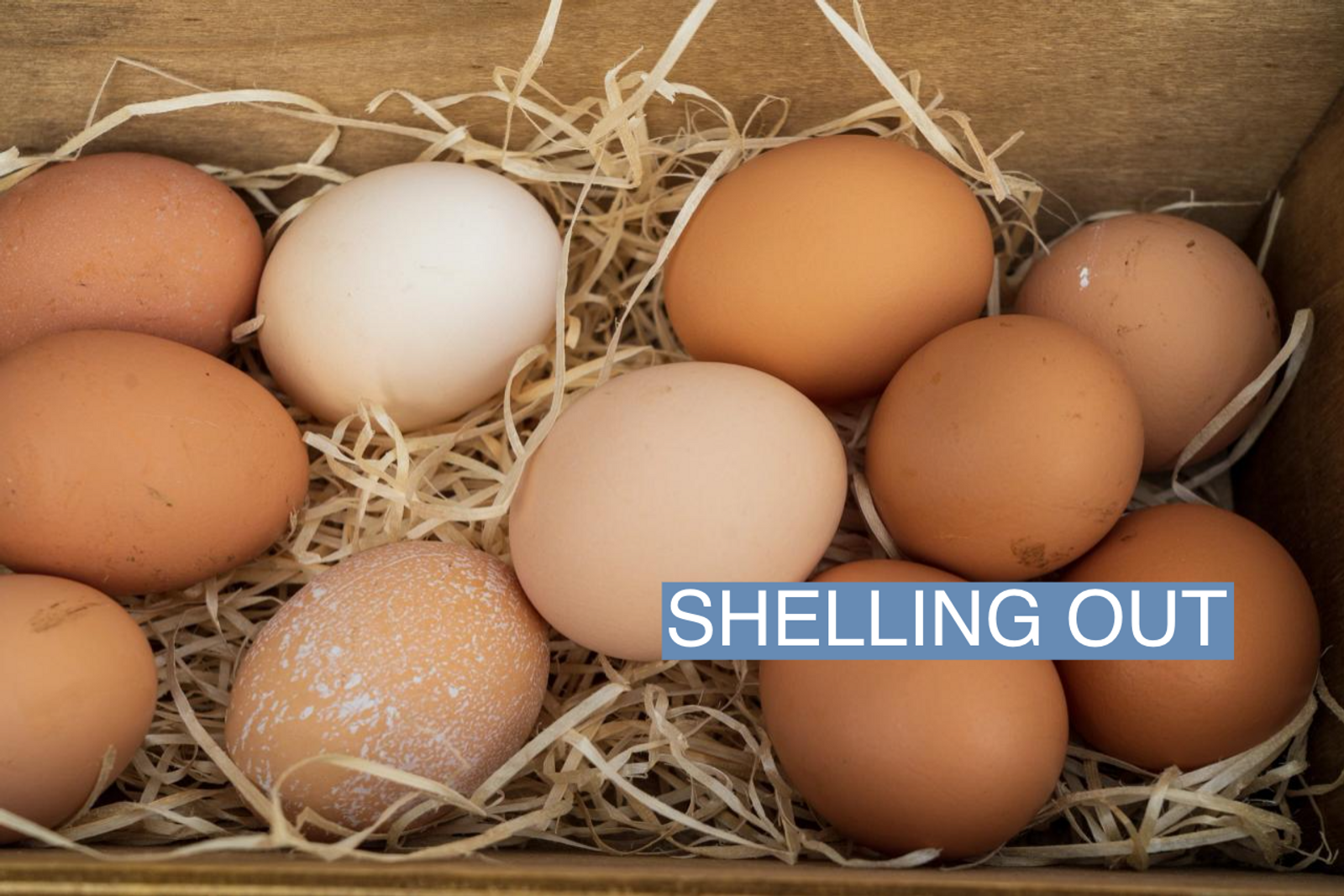 Eggspert View
Robert Frick, the corporate economist at Navy Federal Credit Union, said the reason for the price hike is a simple issue of supply and demand. The egg supply is low right now because of an avian flu outbreak that has decimated domestic poultry populations worldwide.
"They thought that they'd had it knocked out by fall," Frick told Semafor. "It is very persistent. It is kind of like the COVID of avian flu. Just when you think it's gone, it comes back in another variation."
The disease — and the subsequent culling of birds to get the flu under control — has killed over 140 million birds in the U.S. and Europe in the past year, The Guardian reported.
Frick expects egg prices to start dropping in the next few month as the industry takes further steps to get the avian flu under control and increase the egg supply. He noted that other dairy items like milk and butter are up year over year.
"When you combine it all together, food prices are really painful now, maybe kind of the leading source of pain," he said.

Step Back
Overall, inflation in the U.S. cooled in December, Thursday's numbers showed.
The overall 12-month Consumer Price Index was up 6.5% in December. That's welcome news for the Federal Reserve and White House, since inflation was at 7.1% in November, a decline largely driven by drops in gas prices and airfare.
Frick said inflation should be "choppy" in 2023, but expects the cooling to continue overall. He noted that rent and housing prices are already on the decline.
"How that shakes out is probably going to be up a month, down a month," he said. "Hopefully up a month, down two months."

The View From France
High egg prices are hitting Europe, too. Increasing food and energy costs have led about 80% of France's iconic boulangeries to report that they were at risk of bankruptcy.
"(Prices for) everything have risen up to 100%. Eggs cost almost twice as much, butters are up by 50%, flour has risen a lot as well," Franck Burgaud, who owns a bakery in the town of Challans, told Reuters. "On the long term, we're in the dark. It is truly worrisome."