The News
Silicon Valley Bank's rapid stock sell-off roiled European and Asian markets, as global investors fear further repercussions from growing interest rates.
SVB, a small U.S.-based bank that is a key lender for tech startups, lost $1.8 billion selling bond packages in a bid to increase cash supply for customers.
The bank's stocks fell 60% on Thursday, and had dropped another 66% in pre-market trading by Friday morning.
Know More
Deutsche Bank recorded a 7.7% loss early Friday. HSBC, meanwhile, dropped by 4.8%, and Société Générale was down 5%.
Europe's STOXX index fell 4%, its worst single day drop since June.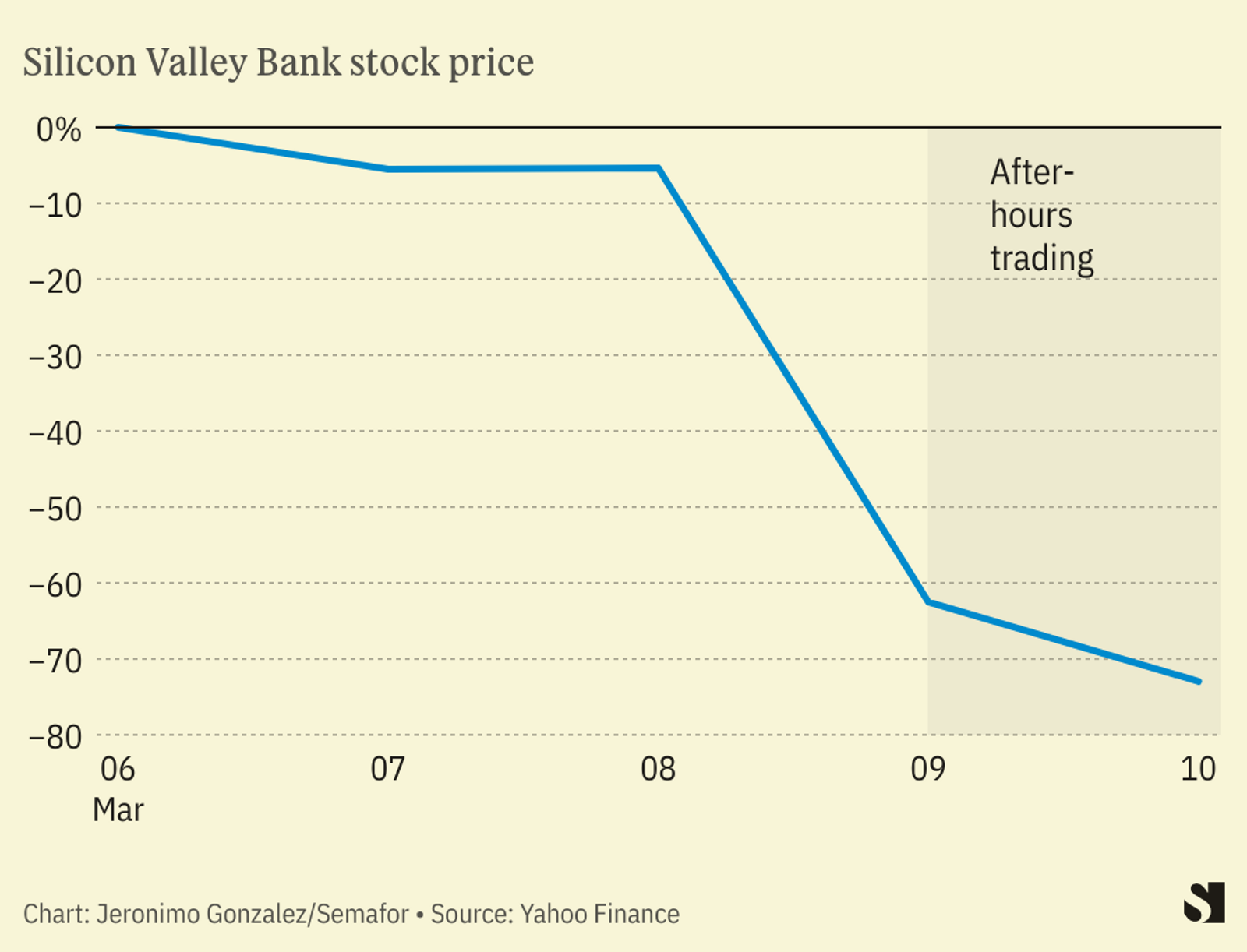 Hong Kong's Hang Seng index is also down 3%, following days of stock declines stemming in part from the China-U.S. tech dispute.
The global drop comes as some venture capitalists are urging their clients to pull their assets from SVB. A few firms have already begun opening accounts with other banks, Semafor's Liz Hoffman and Reed Albergotti reported Thursday.
Global borrowing costs have increased rapidly over the past calendar year as key economies try to rein in inflation with high interest rates.