The Scoop
Alerzo, a technology-enabled middleman distributor of groceries to mom and pop retailers in Nigeria, has laid off hundreds of employees and closed many of its 40 warehouses in the country, three people familiar with the company told Semafor Africa.
One of the people estimated 600 employees were laid off and 14 warehouses closed in the cuts. Responding to questions from Semafor Africa, Alerzo's chief financial officer Harish Venkatesh confirmed the number of warehouses affected was accurate but said they had been suspended. He did not specify the number of employees that were laid off.
Venkatesh said the decision to reduce headcount was done "in discussion with our supplier partners and their market views along with investors and management in an accelerated manner to get us to profitability by summer."
In an email to staff sent on Friday (March 3), seen by Semafor Africa, chief executive Adewale Opaleye blamed the layoffs — the third round in 12 months — on a challenging economic climate in the past year which he expects will be worsened by "uncertainty around the post-election landscape."
Nigerians last week elected a new president, Bola Tinubu, who will take over managing an economy with high inflation and a struggling local currency.
Know More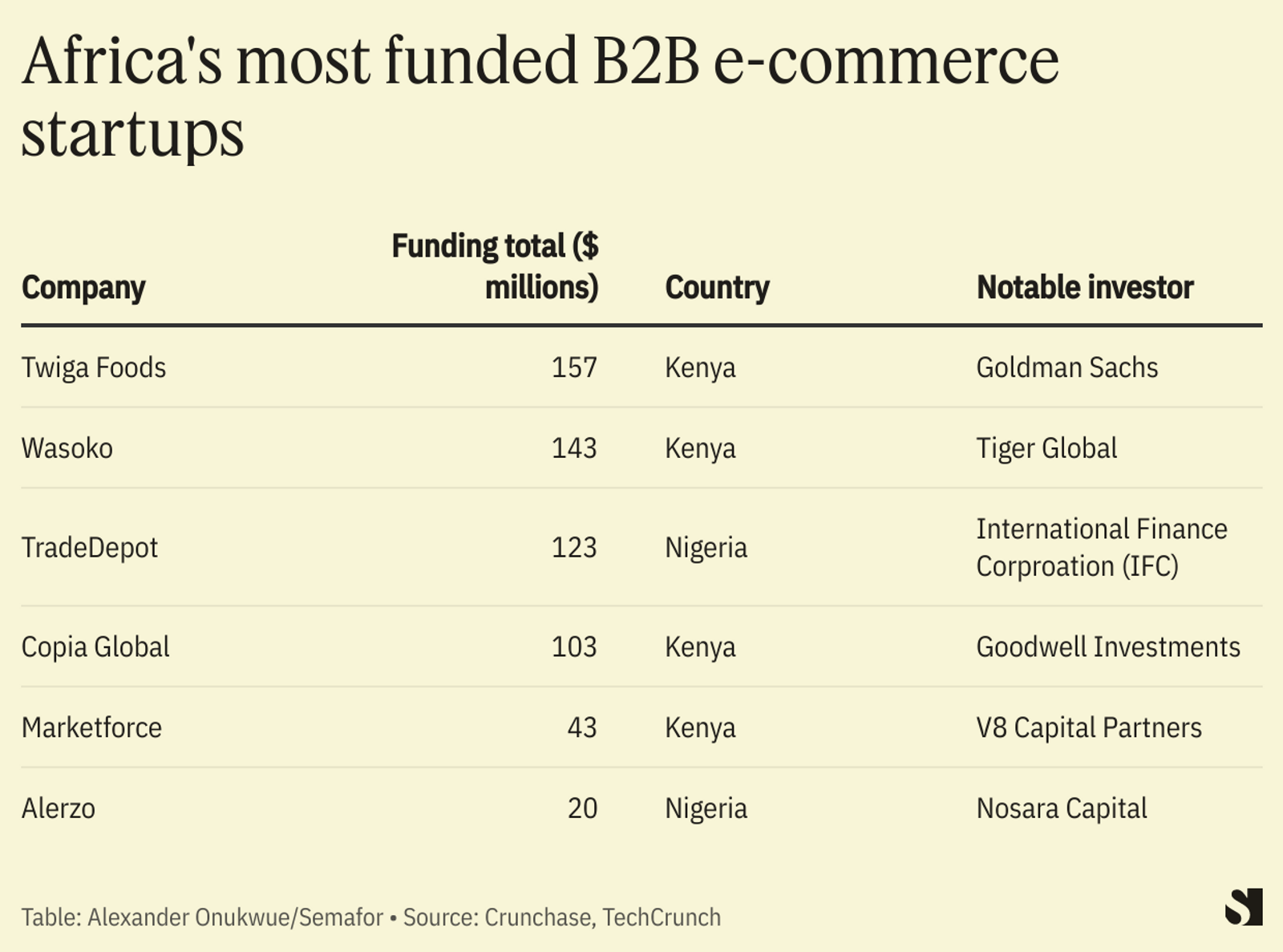 Alerzo has raised nearly $20 million from investors including Nosara Capital, a London-based firm, and FJ Labs in New York.
It is one of Africa's business-to-business e-commerce startups. Their value proposition is enabling neighborhood retailers to order supplies on an app and have them delivered, ensuring retailers don't have to leave their stores. Some of these companies now offer a buy-now-pay-later feature to allow retailers to stock up on credit, based on data about the retailers' trading activity.
From its base in the southwestern city of Ibadan, Alerzo built warehouses across Nigeria to claim a share of a sector long coveted by global investors. TradeDepot, one of Alerzo's competitors, raised $110 million from the International Finance Corporation and other financiers.
But many of Alerzo's warehouses have now been shut down, two people said. Among the affected are one of two stations in Nigeria's capital Abuja, and another in the northern city of Kano.
Opaleye wrote in the email that "the management team underestimated the challenges facing Nigeria and the global technology market." After years of hiring too aggressively, it is time to "re-prioritize towards tightening unit economics instead of pursuing growth metrics".
Alerzo laid off 200 people last year in two exercises. Like those events, last week's clearout has not gone down well with employees who say they are owed months of compensation and benefits.

NOTABLE
After its last funding round in Aug. 2021, Opaleye said Alerzo was worth over $100 million and was looking to raise a similar amount to drive its growth.