The News
Bola Tinubu, a former governor of Lagos state and political kingpin, has won the most votes in Nigeria's presidential election, according to the national electoral commission. He is expected to be declared outright winner of the closely contested election early on Wednesday morning (Mar. 1) local time.
Tinubu, 70, ran on the ruling All Progressives Congress (APC) platform and scored 37% of the votes cast, beating Atiku Abubakar of the People's Democratic Party (PDP), and Peter Obi of the Labour Party (LP).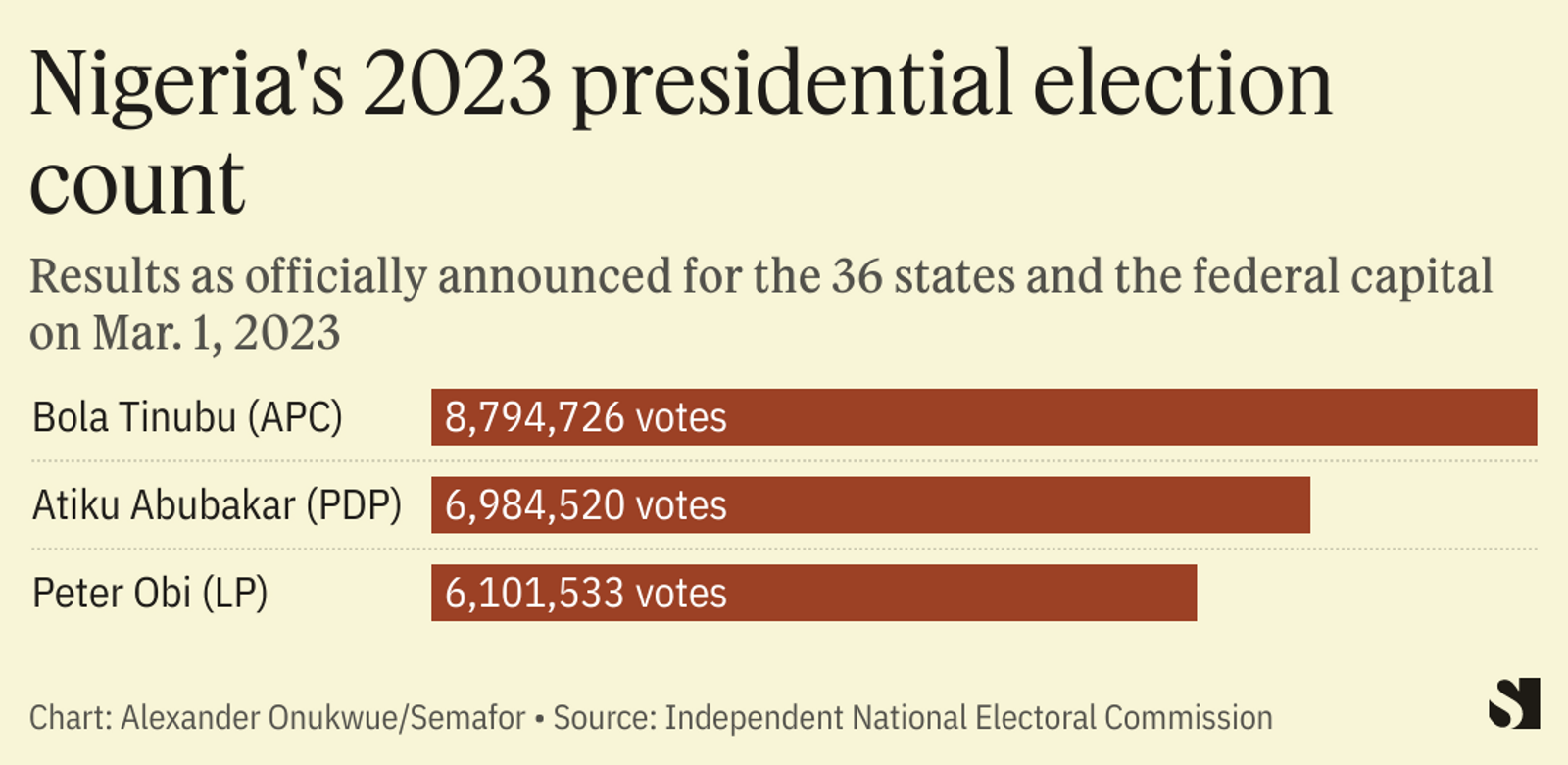 Know More
The election, which was held on Feb. 25, has already been swamped in controversy with the two main opposition parties PDP and Labour both claiming on Tuesday that the results were flawed and "manipulated" even as they were being announced by the country's Independent National Electoral Commission.
To be declared winner, the electoral commission must determine that, in addition to winning the popular vote, Tinubu scored 25% of votes in at least two-thirds of Nigeria's 36 states and the federal capital Abuja as required by the constitution.