The News
LAGOS — Nigeria's tightest presidential election in a generation — Africa's biggest democratic exercise — faces a credibility crisis after a series of technology problems.
Two days after millions of Nigerians cast their ballots, tensions are growing because only around a third of results have been displayed on the electoral body's website. Some had hoped that full results would be available by then.
The vote, in which 87 million voters took to the polls on Saturday, was the first to be carried out nationally using biometric machines known as the Bimodal Voter Accreditation System (BVAS) for voter verification. The machines use facial and fingerprint recognition technology in a bid to improve electoral transparency and credibility of the paper ballots. Results were then uploaded electronically to the INEC website.
But malfunctioning machines meant some voters could not be accredited, forcing the Independent National Electoral Commission (INEC) to extend voting into a second day in some areas. The electoral body has been criticized by political parties who say the results are being uploaded slowly and argue that there are not enough checks and balances to ensure the results collated and announced by INEC match those sent by individual polling stations.
The three main frontrunners are Bola Tinubu, a former Lagos state governor, representing the ruling APC, former vice president Atiku Abubakar who is the candidate of the main opposition PDP, and ex-Anambra state governor Peter Obi, of the smaller Labour Party. Obi is the first credible third party candidate to emerge since Nigeria's return to civilian rule 24 years ago.

Alexis's view
This vote has been the most dramatic, and tense, of the three Nigerian elections I've covered. The entire process has been electrified by an electorate keen to determine their country's future after eight years in which insecurity has spread across Africa's most populous country and two recessions have left many struggling financially amid a backdrop of soaring unemployment.
The flip side of excitement about the election is a widespread fear that the endemic corruption that has become synonymous with Nigerian politics could lead to the vote being rigged. That concern could spill over to suspicion, violence and people contesting the final results if technological problems allow doubts to fester about the election's credibility.
INEC officials know what's at stake in the contest to head the continent's biggest economy. They apologized for the slow uploading of results in a statement late on Sunday, saying it was due to the large scale of the vote and stressed that the problems were "not due to any intrusion or sabotage of our systems."
"These results cannot be tampered with," it said. "It is important to avoid statements and actions that can heat up the polity at this time or promote disaffection towards the Commission."
Seasoned Nigerian political watchers have warned that the problems could have a disastrous effect.
"With the opposition parties already contesting the vote transmission and collation process, INEC has set the stage for a flurry of election litigations, bringing the overall legitimacy of the results into question and setting the stage for an extended bout of political related violence," said Ikemesit Effiong, head of research at Lagos-based consultancy SBM Intelligence.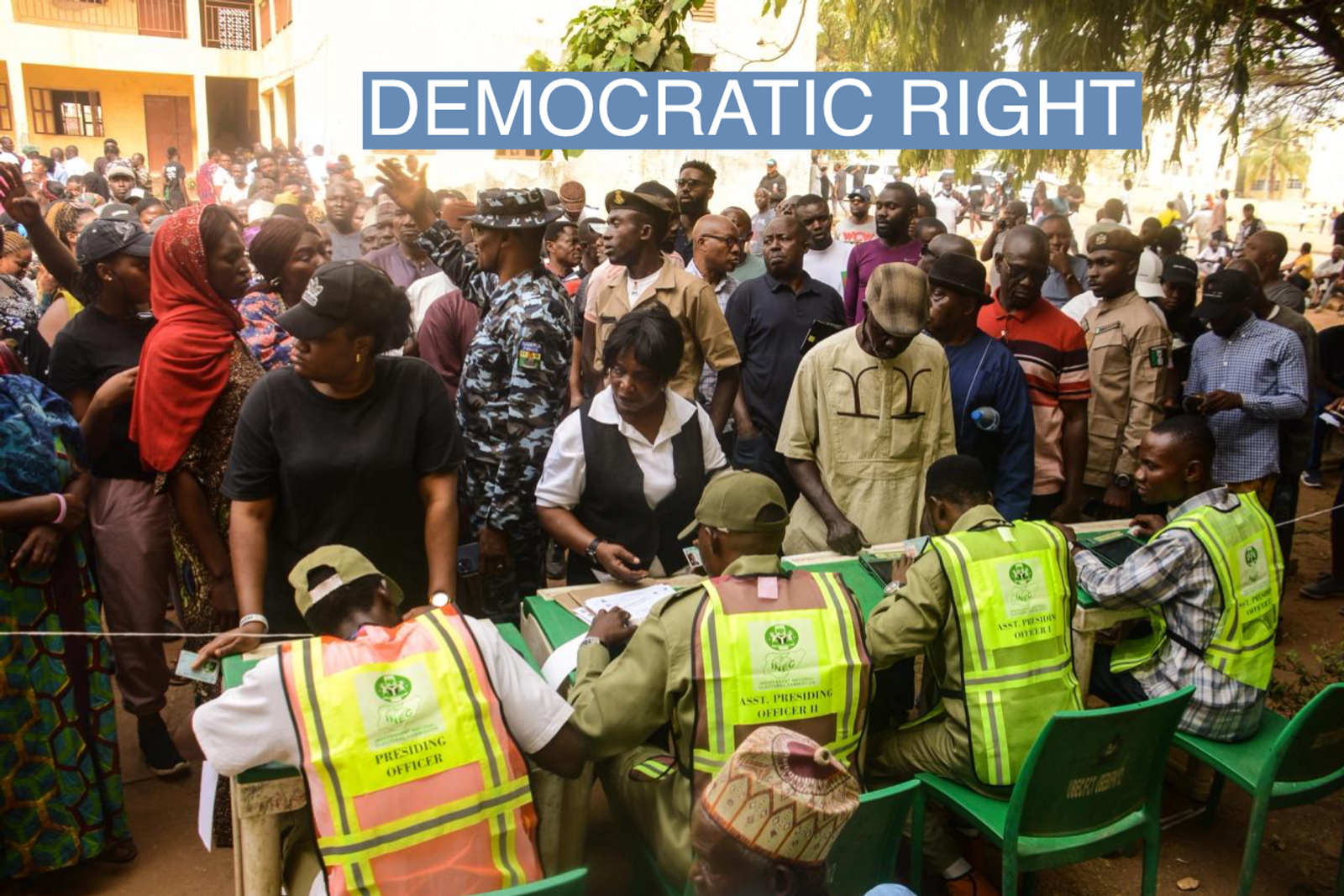 Room for Disagreement
The final result was announced three days after the polls closed following Nigeria's last two elections.
Leena Koni Hoffmann-Atar, Associate Fellow at Chatham House's Africa Programme, said electoral officials were not behind schedule. "The pace of announcements is mostly not a deviation from past experiences," she said, adding that "this was already a pressure-cooker election."

The View From London
"Technical issues bring uncertainty and risk undermining confidence in the process," said Paul Arkwright, an Africa-focused business consultant who was UK High Commissioner to Nigeria from 2015 to 2018.
"Contesting results at all levels is normal in Nigeria. No doubt there will be challenges in court. But if these are dealt with swiftly and fairly, in accordance with the law, the results should be accepted," he added.

NOTABLE
The results announced so far included some surprises. Peter Obi amassed the most votes in Lagos state, Nigeria's economic hub where Tinubu built his political base. Analyst Remi Adekoya told CNN the result was the "biggest shock" in the political career of a man known as the "godfather of Lagos." He said the election — in which main opposition candidate Atiku Abubakar amassed the most votes in Katsina, the home state of outgoing president Muhammadu Buhari — was "reshaping Nigeria's political landscape."