The News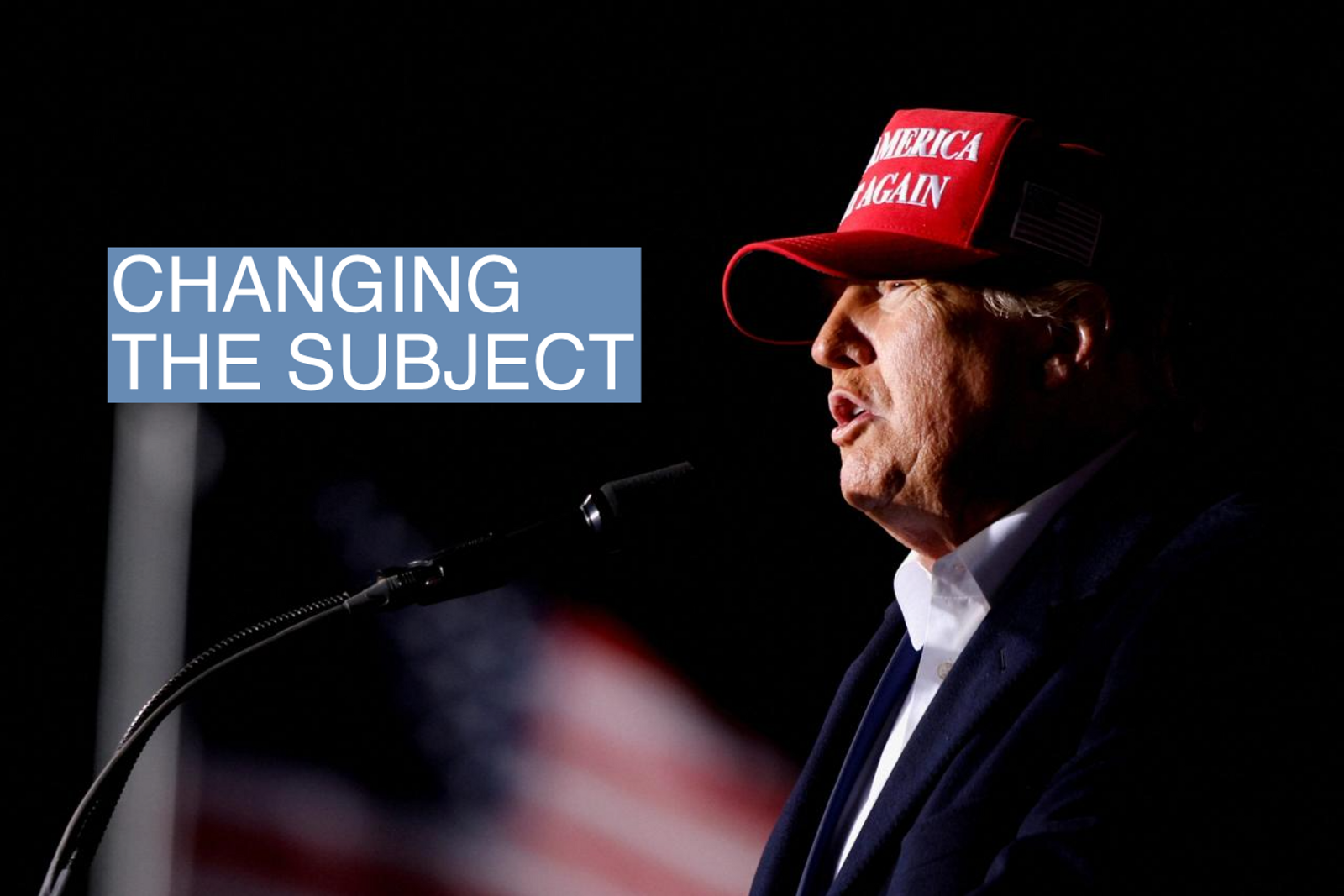 Republican presidential hopefuls are firing up crowds with attacks on President Biden's age, his spending and border policies, and "wokeness" writ large. But one go-to applause line from the last several campaigns has gone missing: Obamacare.
The 2024 Republican primary is likely to be the first in which the Affordable Care Act is treated as settled law over a decade into its embattled existence.
"I would be surprised if it isn't," Sen. J.D. Vance, R-Ohio, told Semafor. "I haven't seen any evidence that people are looking to relitigate at this point a 12-year-old law."
It's a dramatic shift from 2016, when GOP candidates vying for the White House regularly trashed Obamacare, and 2020, when President Trump was leading efforts to overturn the law in court.
With Obamacare repeal no longer a unifying goal, it's not clear where candidates will end up positioning themselves on access to health coverage. Trump and Nikki Haley made no mention of health care in their announcement speeches.
We reached out to seven current and possible candidates with a detailed list of questions about their positions on the Affordable Care Act, Medicare, and Medicaid. Only New Hampshire Gov. Chris Sununu responded, saying through a spokesman that "a repeal to the Affordable Care Act cannot happen until a viable, free market solution is on the table that lowers costs and reduces government bloat."

Joseph's view
It may be possible to skate through the Republican primaries without getting into too much detail on health care. But Republicans will have to address the issue sooner or later.
Democrats have only grown more confident running on protecting the ACA, Medicaid, and Medicare and are clearly signaling they will be major issues in the general election.
In addition to Trump and then-Vice President Mike Pence's ACA repeal attempts in the White House, Florida Gov. Ron DeSantis voted to repeal the ACA as a GOP congressman and was part of a conservative faction that resisted an early repeal-and-replace plan in 2017 until it allowed insurers in some states to raise prices for people with pre-existing conditions whose coverage lapsed.
Haley and DeSantis also rejected expanding Medicaid in their states through the law as governors. Sununu reauthorized his own state's Medicaid expansion, with some changes.
Biden already seems eager to make Republicans pay a political price for blocking Medicaid dollars. "The only reason Medicaid expansion hasn't happened here is politics," he said at an event in Florida last week.
For their part, Republicans appear less interested in pursuing major health care reform again after failing to undo Obamacare and overhaul Medicaid, wary of the enormous political backlash it generated at the time.
"Healthcare has always been this big complicated minefield that if you say the wrong thing, you get hurt politically," Chris Pope, a senior healthcare fellow at the right-leaning Manhattan Institute, told Semafor. "I think that is the dominant mood among Republicans."
So far leading Republicans have mostly talked about more incremental ideas that are less polarizing, like more price transparency for hospital services, along with some conservative mainstays like work requirements for Medicaid.
Pence tweeted out an op-ed by former Trump health official Seema Verma this week calling for Medicare and Medicaid to pay hospitals a fixed amount based on a patient's diagnosis, a favorite of many health care wonks.
The America First Policy Institute, a think-tank organized by Trump administration veterans, released a platform last year that did not include repealing Obamacare, but called for changes like encouraging telemedicine, giving states more flexibility with Medicaid programs, and expanding access to more barebones coverage outside of the ACA.
James Capretta, a senior fellow at the conservative American Enterprise Institute, described the ideas in play as relatively modest.
"American health care is a $4.3 trillion supertanker," he told Semafor. "This is like a flea on the side of the supertanker."
But Democrats will have ways to force the debate back to the ACA. Under President Biden, Democrats in Congress beefed up the Affordable Care Act's subsidies, which have lowered premiums and pushed the uninsured rate down to record lows. They expire in 2025, setting up a general election fight over whether to continue them that's so far flown under the political radar.
One health care expert who's worked with past Republican presidential campaigns said the GOP shouldn't cede health care debates to Democrats.
"What's going to be important is for Republicans to have a constructive agenda on reducing the cost of health care and not merely avoid the issue because it's politically challenging," Avik Roy, a former health care adviser to Mitt Romney, told Semafor.

Room for Disagreement
Some conservatives see an opportunity to go on offense against Biden's boost to ACA subsidies by framing them as a corporate giveaway.
"We don't think health insurance companies should get the vast majority of the revenue from taxpayers," Brian Blase, a former Trump healthcare adviser, told Semafor. "We think they should have to compete for consumer dollars."
Shelby Talcott contributed reporting.