The News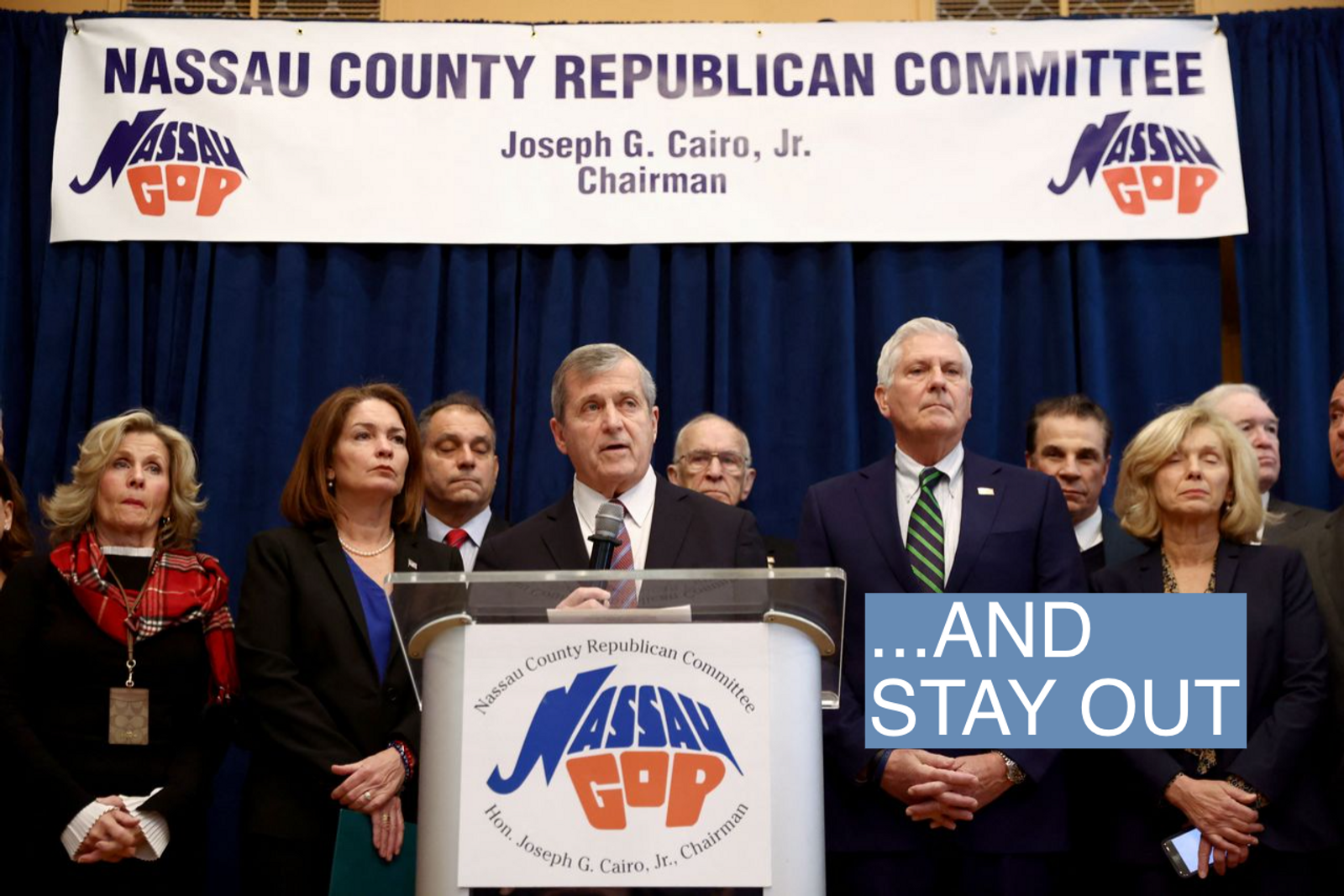 The House Small Business and Science, Space and Technology committees won't have George Santos to kick around anymore.
The Congressman, who faces numerous calls from within his party to resign from Congress over lies about his background and investigations into his finances, is temporarily recusing himself from his committee work.
"This was a decision that I take very seriously," Santos said in a statement on Tuesday. "The business of the 118th Congress must continue without media fanfare. It is important that I primarily focus on serving the constituents of New York's Third Congressional District and providing federal level representation without distraction."
Santos' announcement came a day after a private meeting with Speaker Kevin McCarthy, whom he thanked "for meeting with me to discuss the matter and allowing me to take time to properly clear my name before returning to my committees." McCarthy called it "an appropriate decision."

The View From New York
The Santos decision was music to the New York Republican delegation's ears, who have spent weeks loudly demanding his resignation while McCarthy slow-walked any action. A source said the freshman in the New York delegation had made a strong push to have Santos removed from committees and members sounded eager to take some credit on Tuesday, even if the decision was ostensibly voluntary.
"This is a classic case of someone quitting right before they were going to get fired," newly elected Republican Reps. Nick LaLota, R-N.Y. and Anthony D'Esposito, R.N.Y said in a joint statement. "While we, and the overwhelming percentage of Long Islanders we represent, are relieved to see that Santos will not be undeservedly sitting on committees, he should still do the right thing and resign. That is what is in the best interest of his constituents and House Republicans."
Freshman lawmakers representing the Rockland County and the Hudson Valley region also reignited their calls for Santos's resignation.
"As I have said repeatedly, his conduct has been embarrassing and unbecoming," Rep. Mike Lawler, R-N.Y.  told Semafor. "While I still believe he should resign, this is a first step in the right direction, with the investigations pending."
Marc Molinaro, R-N.Y. echoed the same sentiment in an interview outside the House chamber.
"We all said that he should resign," he said. "We all opposed him being appointed to committees. I believe this decision is in his best interest and ours."

Kadia's view
New York Republicans have clearly determined the Santos embarrassment is a threat to the gains they made in 2022, but McCarthy has been reluctant to take action against him given his five-seat majority.
It remains to be seen whether this latest step gives the caucus enough distance for Republicans to move on without further damage. McCarthy has argued voters should decide the Congressman's fate, but there's little sign there's any particular base of support for Santos at home — a Newsday/Siena College this week found 78% of his own voters want him to resign. Meanwhile, his Long Island constituents won't be represented on committees and will be stuck with a political pariah looking after their interests.
There's also one other political factor to note: Rep. Marjorie Taylor Greene, R-Ga. linked Santos stepping away from committees to McCarthy's efforts to remove Rep. Ilhan Omar, D-Minn. from the Foreign Affairs Committee. In 2019, McCarthy stripped then-Rep. Steve King, R-Iowa of his committee seats over white nationalist rhetoric just as he was preparing to go on offense against Omar — he argued the GOP's handling of King contrasted with how Democrats handled one of their own members accused of anti-semitic rhetoric.