The News
Nearly 500 people from 79 countries, including former heads of state, business leaders, Nobel Prize laureates, actors, authors, and activists have signed a letter calling on the world to show its "unstinting support" to Iran's protesters and to end "theocracy and dictatorship" in the Islamic Republic.
The DC-based nonprofit Freedom House organized the letter with 480 signatories including former U.S. Secretary of State Hillary Clinton, former UN Secretary General Ban Ki-moon, imprisoned Russian opposition activist Vladimir Kara-Murza, and Nobel Prize laureate Maria Ressa.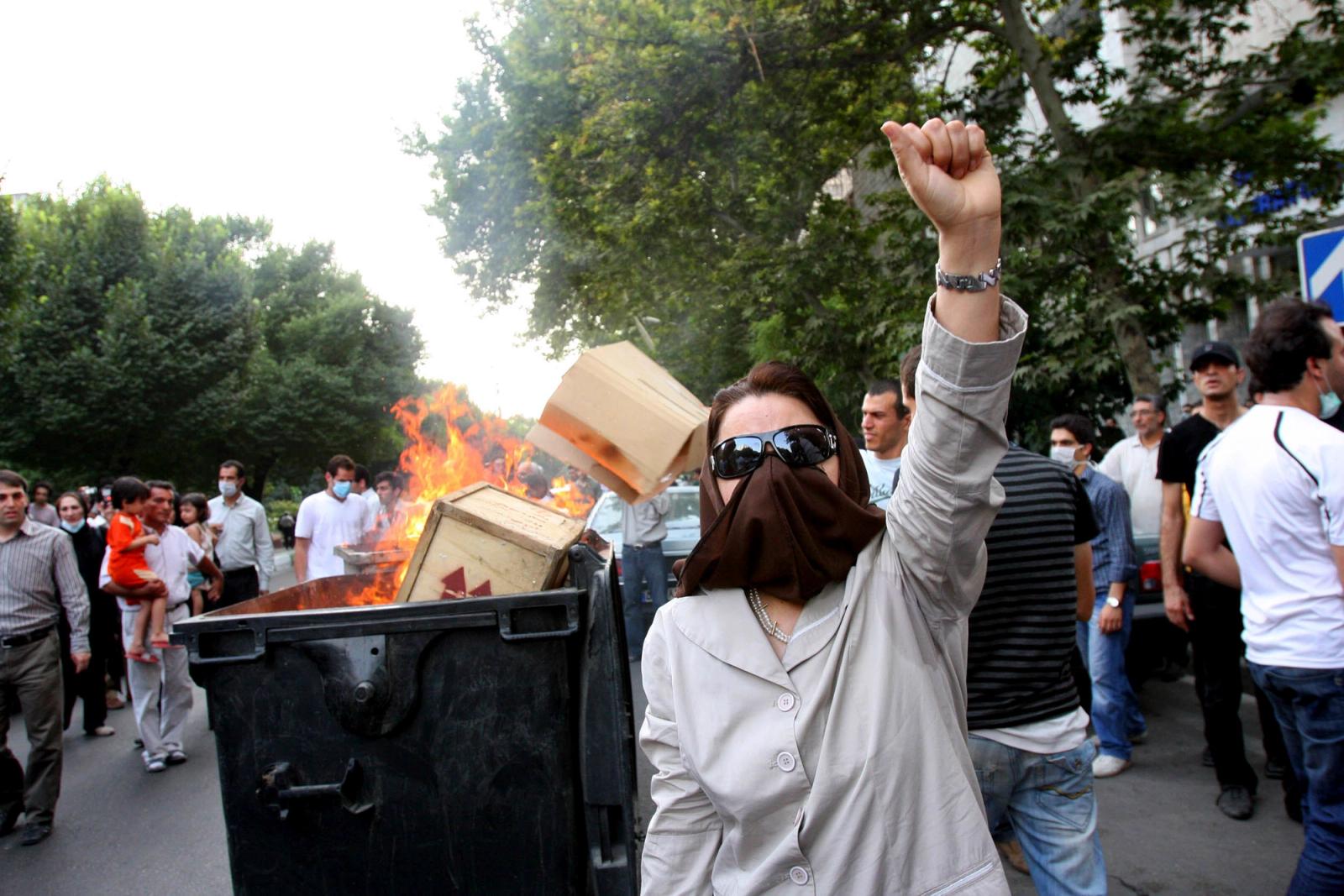 Know More
The letter, titled "The Iranian Struggle for Freedom: A Call for Global Solidarity," was written as thousands of Iranians continue to be beaten, arrested, and sentenced, during protests sparked by the death of 22-year-old Mahsa Amini at the hands of the morality police.
The protests, once against the mandatory hijab, have evolved into calls for broader freedoms — a "revolution," as some have proclaimed.
Since last year, unarmed activists, mostly young women, have faced countless human rights abuses as they were tortured, blinded, raped, and beaten, Freedom House said in the letter.
"The end of the Islamic Republic's system of misogyny would constitute a global landmark in the long march toward a world in which women are treated equally," the letter said. The protesters in Iran "deserve unstinting support from freedom-loving people around the world."
At least six of the letter's signatories are from Russia, along with a handful of Ukrainians. The letter has been signed by at least 10 Nobel Prize winners; multiple former heads of state and government from countries like Canada, Malawi, Estonia, and Liberia; several prominent authors including Margaret Atwood and Chimamanda Ngozi Adichie, and celebrities such as Richard Gere and Molly Ringwald.
The letter proposed six ways for government officials, civic associations, and individuals to hold the Iranian regime accountable, including through imposing sanctions and adding Iran's Revolutionary Guard to terrorism lists.
Freedom House's letter also urged the international community to help facilitate communications for the Iranians, as the regime implements large-scale internet shutdowns and cuts off mobile data.

Step Back
More than 19,000 people have been arrested in Iran since September, and over 500 have been killed. At least four people have been executed, while 22 people have been sentenced to death.
Last November, the United Nations Human Rights Council voted to launch an independent investigation into Iran's brutal crackdown on protesters. The following month, the country was ousted from the UN women's body.
Michael J. Abramowitz, the president of Freedom House, told Semafor that the letter comes at a time when other global issues, like the war in Ukraine, are getting much of the world's attention, while worsening tensions in Iran are sometimes sidelined.
"We hope that this statement of solidarity will be a catalyst to keep pressure on governments around the world," Abramowitz said. "But we are aware of how difficult it is to change authoritarian behavior, and we are under no illusion that change is going to happen overnight."