The News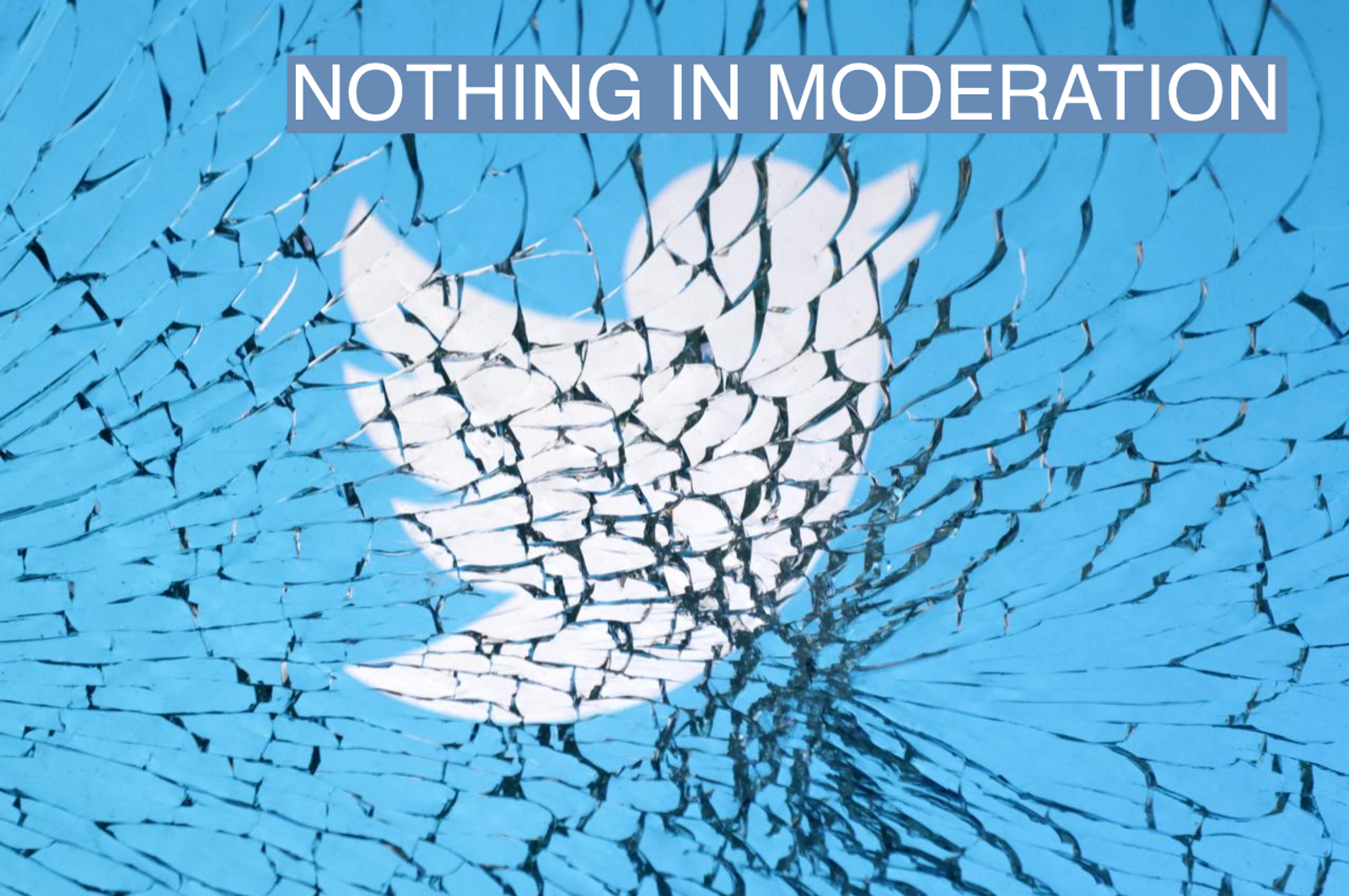 The closure of Twitter's sole office in Africa late last year has made it easier for false claims about political candidates to spread ahead of Nigeria's election next month.
The team, based in Ghana's capital Accra, comprised nearly 20 staff members, some of whom referred inappropriate content to a separate "trust and safety" team for removal from the site, curated content, and trained Nigerian journalists, two former employees told Semafor Africa. The Ghana team, the creation of which was announced in April 2021, was shut down after Elon Musk bought Twitter.
The team, which was responsible for sub-Saharan Africa, had a large Nigerian contingent that understood the country's most widely spoken languages so they could identify hate speech. "If we don't have people moderating language-based content, it's going to be really chaotic," one of the former employees, who asked not to be named, told Semafor.
Both former employees said their team curated tweets in threads known as "Twitter Moments" to debunk false information during last year's presidential election in Kenya and the intention was to adopt the same approach in Nigeria's vote. One added that there had been a plan to continue training local journalists to spot false information and share fact-based responses on Twitter.
Earlier this month, Kenya-based Sama, the main third party contractor used by Meta for content moderation in Africa, said it would stop screening harmful posts for the parent of Facebook, WhatsApp and Instagram in March. It said it would cut around 3% of staff, roughly 200 employees.

Alexis's view
Africa's weak political structures and underlying security problems are particularly vulnerable to the cutbacks in content moderation at global social media platforms.
Elections create a particularly febrile backdrop. The timing of cuts at Twitter and Sama is particularly unfortunate ahead of Africa's biggest presidential election, in Nigeria, on Feb. 25.
Reports have already surfaced of social media being used by political actors to spread falsehoods. Rumors have spread on Twitter that Peter Obi, one of the candidates, has sworn allegiance to a banned secessionist group. Tweets also circulated repeating a claim that Atiku Abubakar had been flown to London to treat an ailment. The claim, denied by his team, was driven by a publication owned by another presidential candidate and was never corroborated.
Earlier this month, the BBC reported that Nigerian political parties are secretly paying influencers to spread false information about their opponents.
Nigeria's presidential race is proving to be the tightest since the return to civilian rule in 1999. At the same time, the military and police are already stretched trying to deal with multiple security problems in Africa's most populous nation.
Analysts warn the approach taken by tech companies in Africa could make matters worse. Jamie Hitchen, who has researched social media behavior for the Abuja, Nigeria-based Centre for Democracy and Development (CDD) think-tank, said there was a lack of investment in providing quick responses to users who report others for abusive behavior. "This lack of punishment emboldens others to continue," he said.
Many of these problems are not unique to African countries. Recent violent political uprisings in the U.S. and Brazil also involved social media. But, unlike in the U.S. and Brazil, Nigeria's security forces would likely struggle to contain what could be multiple flashpoints fanned by messages on social media.
Nigeria is one of several Africa facing elections this year that are vulnerable to unrest. The Democratic Republic of Congo and Liberia are among other nations who may be faced with the consequences of reduced moderation when their citizens go to the polls.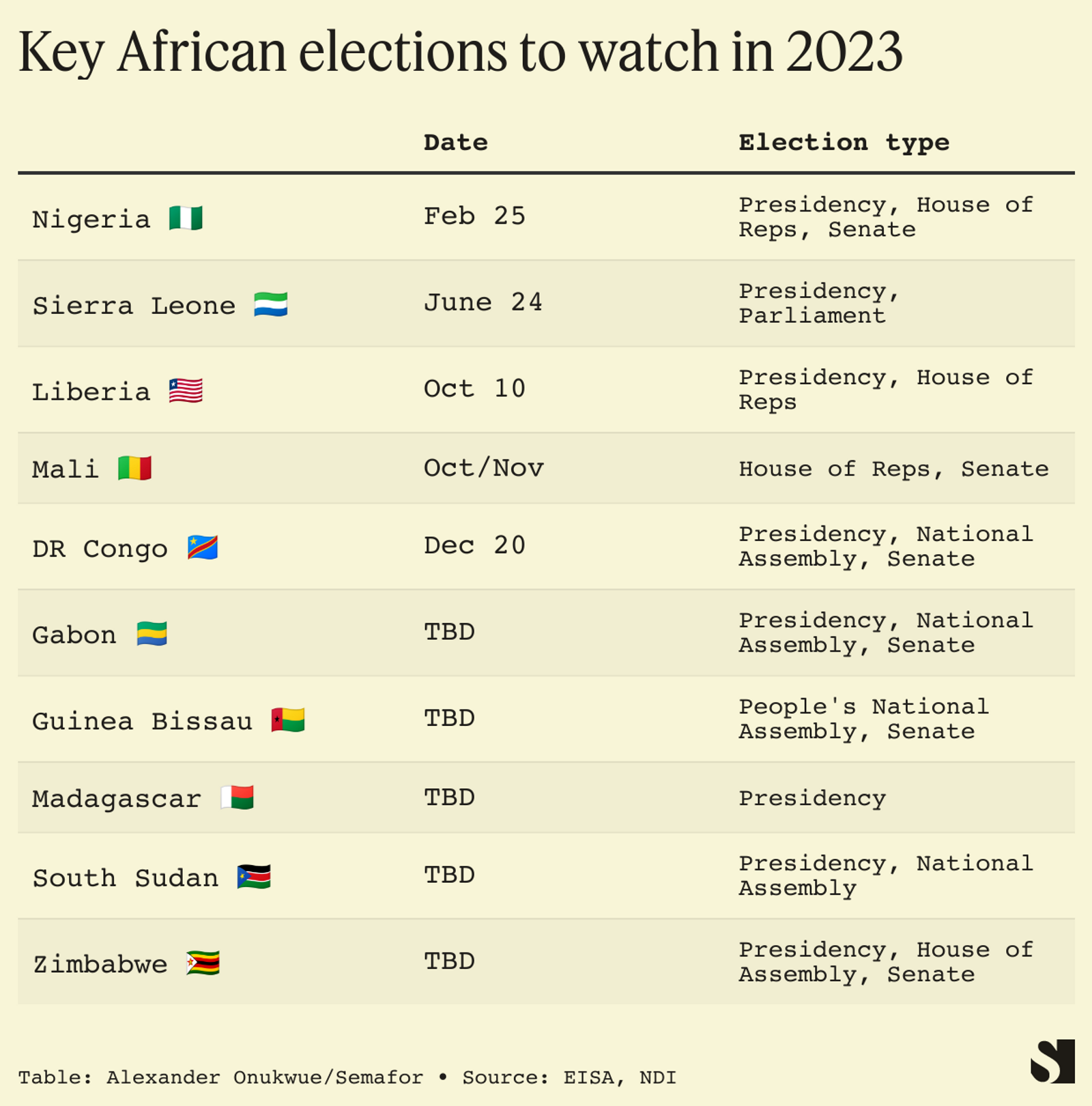 Room for Disagreement
Twitter did not respond to requests for comment on the remarks made by former employees.
A Meta spokesperson said the company will work with partners during the transition from Sama to a new content moderation approach "to ensure there's no impact on our ability to review content."
The company said it had around 15,000 people globally monitoring content in more than 70 languages. Some, it said, were people reviewing content from, or are based in, African countries who spoke various languages including Amharic, Somali, Swahili and Hausa.
Meta also said it has invested in automated detection technology to identify hate speech in more than 50 languages.

The View From Lagos
"Misinformation has always been part of elections," said Adebola Williams, founder of Lagos-based media consultancy Red. Williams — a strategist in successful election campaigns that brought to power the current presidents of Nigeria, Ghana and Senegal — said the onus was on social media users to be more skeptical and use "common sense."
"People need to take personal responsibility for what they post and repost, as well as verifying what they consume by checking that it can be found in multiple reputable places," said Williams. "Everyone who has a phone is part of the media. We're all influencers now."

Notable
Britain's Guardian newspaper reported in 2018 that the parent company of political consultancy Cambridge Analytica spread a violent video during the 2015 election campaign claiming that Buhari would violently impose Islamic law if elected. The company said it was hired to support then president Goodluck Jonathan, although there was no suggestion he was aware of its work for his campaign.