The News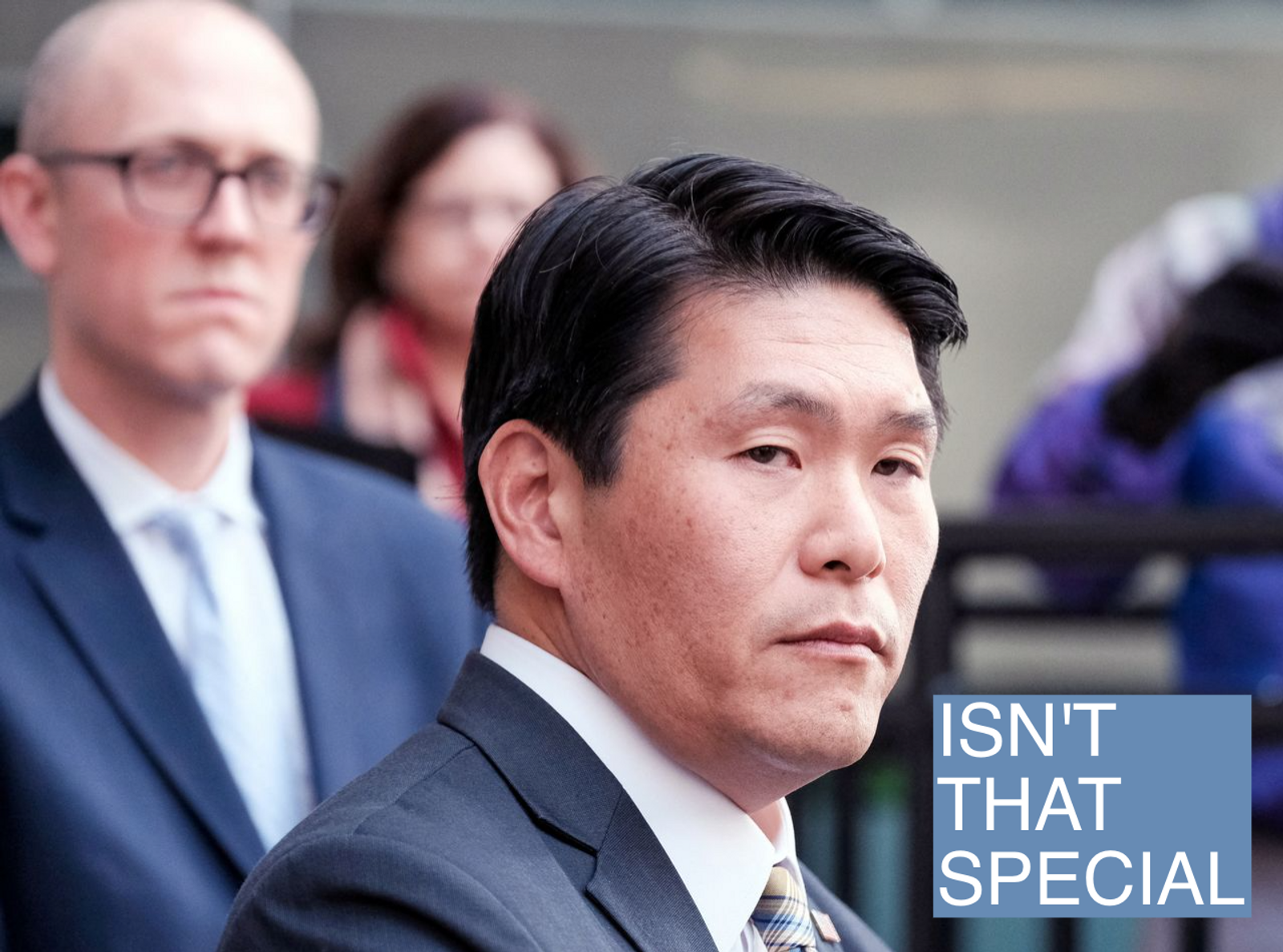 The story around President Biden's classified documents appeared suddenly, escalated quickly, and now features a special counsel appointed by Attorney General Merrick Garland. Here's the latest on the new special counsel, what he's investigating, and how to follow a timeline of events that can sometimes seem as confusing as a Christopher Nolan film.
Who Is The Special Counsel?
Robert Hur, the new special counsel, had been serving as the U.S. attorney in Maryland until February 2021, shortly after President Biden took office, when he left for the private sector. He was a Trump appointee, but earned bipartisan support for his nomination — including from both Democratic senators representing his state.
"He handled himself with real professionalism when he was U.S. attorney in Maryland," Sen. Ben Cardin, D-Md. told Semafor in a phone interview Thursday afternoon shortly after Merrick Garland's announced Hur as the special counsel to probe the classified documents tied to Biden.
He added he agreed with Garland's decision: "I think when you have these highly visible individuals it gives greater confidence to the public that it's truly independent."
Rep. Jamie Raskin, D-Md., who played a key role in investigations into former President Trump, noted Hur's "good reputation."
Hur was most recently a partner at the firm Gibson, Dunn & Crutcher. He's a graduate of Harvard University and Stanford Law School and a former clerk for the late U.S. Supreme Court Chief Justice William Rehnquist.
But perhaps most relevant is Hur's experience at the Justice Department early on in then-President Trump's tenure, when he served as principal deputy associate attorney general. Rod Rosenstein, then the deputy attorney general, described Hur as his "point person" to keep contact with special counsel Robert Mueller's investigation.
"That experience obviously would be very relevant for him," Rosenstein told Semafor in an interview. "And also I think he gained an appreciation in that job of how important it is to tune out all the partisan noise and focus on what matters."
Rosenstein described Hur as talented, smart, and hardworking, and said he "understands the non-partisan principles of the Department of Justice."
Both sides of the aisle still found things to question as his resume was thrust under the microscope, however. MSNBC's Chris Hayes shared a Politico story about Hur's appearance at a Trump White House press conference in 2017 about which critics raised ethics concerns. Meanwhile, some on the right questioned his credentials as someone with ties to the Mueller probe. Hur also once worked closely with FBI Director Chris Wray, who himself has been a target of conservative animus despite originally being a Trump appointee.
Hur takes over for the U.S. attorney in Chicago, John Lausch, who Garland had tapped to conduct the initial investigation into the documents and who recommended a special counsel be tapped to continue the probe.
What Does Biden Say Happened?
The White House account is that Biden had no idea the documents came into his possession after leaving the Vice Presidency in 2017, does not know what's in them, and that his team immediately contacted DOJ and arranged to hand them over as soon as they learned of their existence.
"We are confident that a thorough review will show that these documents were inadvertently misplaced, and the President and his lawyers acted promptly upon discovery of this mistake," White House lawyer Richard Sauber said in a statement Thursday afternoon.
When Did All This Go Down?
The White House acknowledged on January 9 that classified documents had been found, not long after a CBS News report revealed their existence. But the materials were discovered across three batches; the most recent one just yesterday.
November 2, 2022: The first classified documents are found by President Biden's attorneys at the Penn Biden Center and immediately reported and turned over to the National Archives and DOJ.
December 20, 2022: Biden's attorneys report that a subsequent search of the president's residences uncovered "a small number" of classified documents in Biden's garage at his Wilmington home, where he keeps his Corvette.
"By the way, my Corvette's in a locked garage, OK? So it's not like they're sitting out on the street," Biden said in response to a question about his storage practices at a press conference Thursday.
January 12, 2023: Biden's lawyers tell DOJ they had found one more document with classification markings in the president's home the morning before Garland's announcement.
White House press secretary Karine Jean-Pierre faced a barrage of questions on Thursday about why the White House didn't previously disclose the second tranche of documents to the public, and she answered that the review was still ongoing at the time and that she was limited in what she could say as a result of the investigation.
What's Congress Doing?
Members of both parties have already sought information from the federal government about the documents connected to Biden.
The leaders of the Senate Intelligence Committee in recent days asked the Director of National Intelligence for a damage assessment and briefing as well as access to the documents. A similar request was sent by Rep. Mike Turner, R-Ohio, the leader of the House Intelligence Committee, but aides indicated as of Thursday both requests hadn't yet seen a response.
House Republicans, already eager to probe the Biden administration and family, have signaled plans to investigate through various different committees with Speaker Kevin McCarthy's support. The chairs of the House Oversight and Armed Services Committees have sent their own requests to Biden administration agencies asking for information.
But the existence of an ongoing DOJ investigation is likely to make it harder for Congress to obtain information, given that DOJ officials typically refuse to turn over information to Capitol Hill on probes that are in progress.
"With or without a special counsel, the House Oversight and Accountability Committee will investigate President Biden's mishandling of classified documents and the Swamp's efforts to hide this information from the American people," House Oversight Committee Chairman James Comer, R-Ky. said in a statement.
What About Trump?
Trump posted to Truth Social shortly after the announcement: "Merrick Garland has to immediately end Special Counsel investigation into anything related to me because I did everything right, and appoint a Special Counsel to investigate Joe Biden who hates Biden as much as Jack Smith hates me."
Democrats are bristling at comparisons between the two cases, pointing to Biden's stated cooperation with law enforcement versus Trump's initial refusal to surrender an apparently much larger trove of documents requested by the National Archives, the Trump team's subsequent false claim that all materials had been turned over, a resulting FBI search and obstruction investigation, a reported allegation by an employee that they had been ordered by Trump to move documents before the search, and Trump's further claim (so far not made by his attorneys, with evidence, under penalty of perjury) that he had declassified the relevant documents before leaving office, possibly using his mind.