The News
Public health officials in China warned that there was a diaper shortage and urged residents not to hoard them after social media rumors that the new XBB.1.5 omicron variant led to severe stomach cramps and diarrhea.
On China's most popular messaging app, WeChat, there were more than 6 million searches and mentions for the word "diaper" on Jan. 4.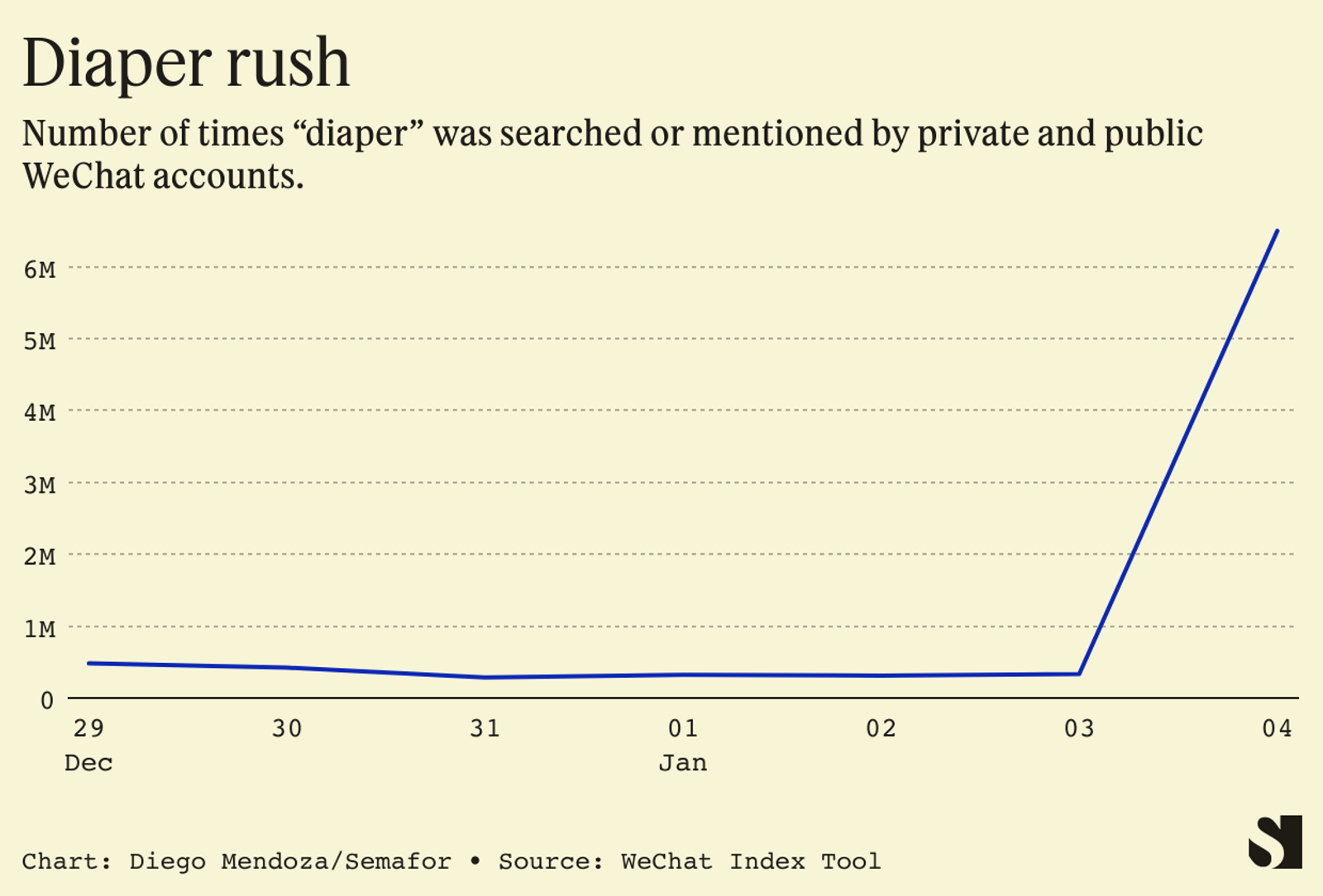 Know More
According to local media reports, a post on Weibo suggesting that the XBB.1.5 variant causes severe gastrointestinal issues began trending on Dec. 31. Subsequent posts linked to the trend began advising people to buy diapers as well as antidiarrheal supplements like diosmectite.
By Jan. 2, there were also over 900 million mentions or searches for "diosmectite" on WeChat, according to the WeChat index tool. Soon after, there were reports of pharmacies running out of the supplement and diapers as residents stockpiled supplies.
The shortage forced health officials to issue statements informing the public that there is no evidence to suggest that the new variant causes more severe gastrointestinal symptoms compared to previous strains. Officials also advised residents to refrain from panic buying diapers.

Step Back
China continues to face a surge in COVID cases weeks after abandoning zero-COVID lockdown protocols. The government has effectively stopped counting cases, though some public health experts estimate that up to 70% of the population in cities like Shanghai could be infected with COVID.
In response to a lack of transparent case data from Beijing, several countries across the world have implemented new travel restrictions on passenger arrivals from China.
International health officials have said that the XBB.1.5 may be the most transmissible omicron subvariant yet.