| | |
| --- | --- |
| | |
| Flagship | |



Tom Chivers

Welcome to Semafor Flagship! Was this email forwarded to you? Sign up here!
The World Today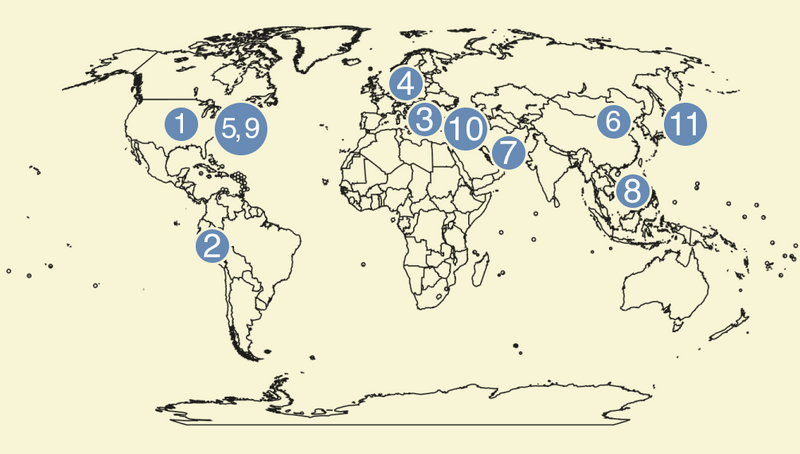 A promising drug to fight obesity
Peru declares an emergency
Turkey challenger sentenced to jail
Europe's coming rate hikes
Biden heavy on Africa promise
China protesters facing charges
Iran out of UN women's group
Vietnam paid to cut coal
The US funds fusion
An end to male chick slaughter
Japan tries to stop road-sleeping
PLUS: Is Morocco Arab or African — or both, or neither — and the Colombian telenovela dominating Netflix.
A new tool to fight obesity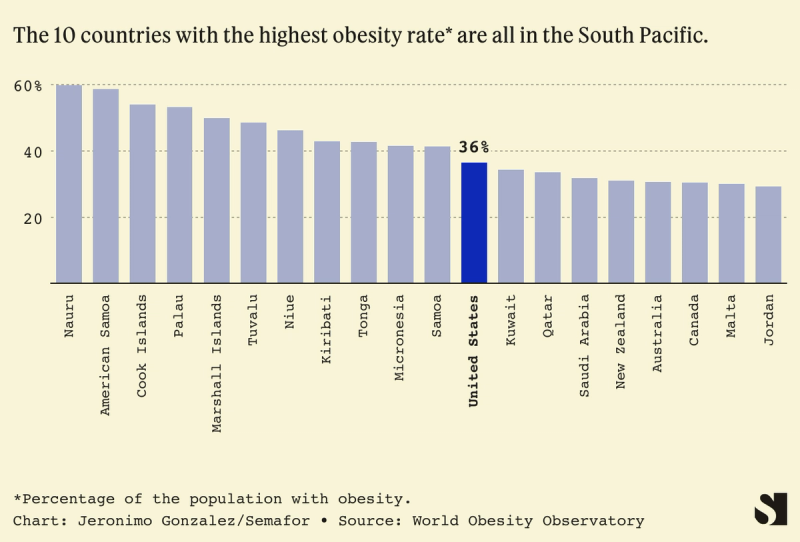 Trials of a new obesity drug will go ahead after early results showed promise, the latest of several next-generation treatments approaching the market to tackle a public-health crisis affecting a billion people. Patients who took retatrutide lost around 20% of their body weight after 48 weeks, the pharmaceutical company Eli Lilly announced. Older drugs make food taste bad, but newer ones, such as retatrutide, tirzepatide, and semaglutide, make patients feel full more quickly, and are more effective. Around 140 million people in the U.S., and around 1 billion people worldwide, are obese, and since 2014 there have been more obese people worldwide than malnourished ones.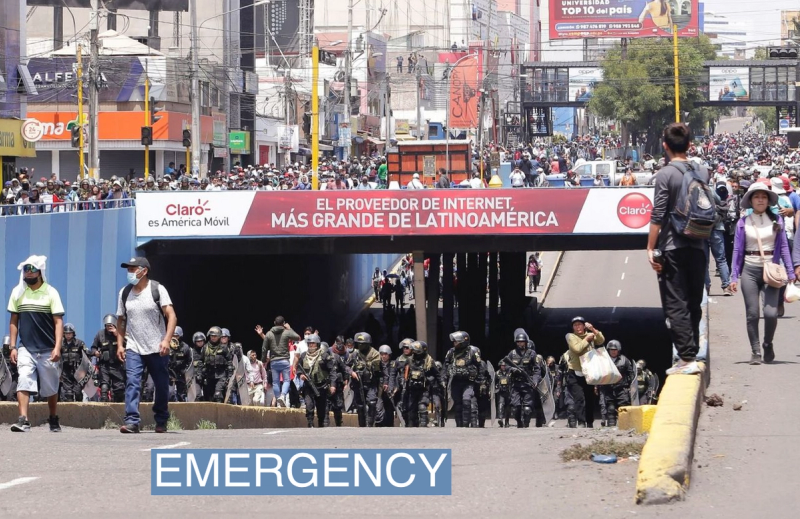 REUTERS/Oswald Charca
Peru's government declared a 30-day state of emergency as protests over Pedro Castillo's ousting as president intensified. The army was called in and a curfew could be put in place, according to El Comercio. Attempting to quell the unrest, President Dina Boluarte proposed bringing elections forward to next year from 2026. The U.S., EU, and U.K. have shown support for her administration. A judge in Lima will decide today whether Castillo — accused of "rebellion and conspiracy" over his attempt to dissolve Congress as it voted to impeach him — must remain in police custody until his case is heard.
Turkish opposition leader sentenced to jail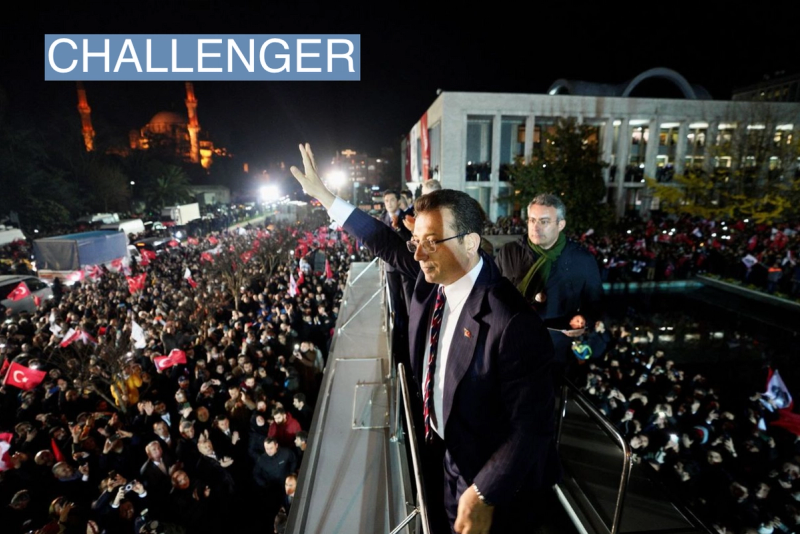 Istanbul Mayor Ekrem Imamoglu. ONUR GUNAL/IBB
Turkish President Recep Tayyip Erdogan's most prominent political challenger was sentenced to jail and banned from politics, months before elections. Istanbul Mayor Ekrem Imamoglu was convicted of insulting members of Turkey's electoral commission, a verdict he dismissed as politically motivated, and which the U.S. called "unjust." Imamoglu twice defeated Erdogan's party in Istanbul mayoral elections in 2019, and was viewed as a potential opposition unity candidate in next year's polls. His success in Turkey's biggest city was seen as a harbinger: Erdogan, himself a former Istanbul mayor, once said, "If we lose Istanbul, we lose Turkey."
Europe hikes interest rates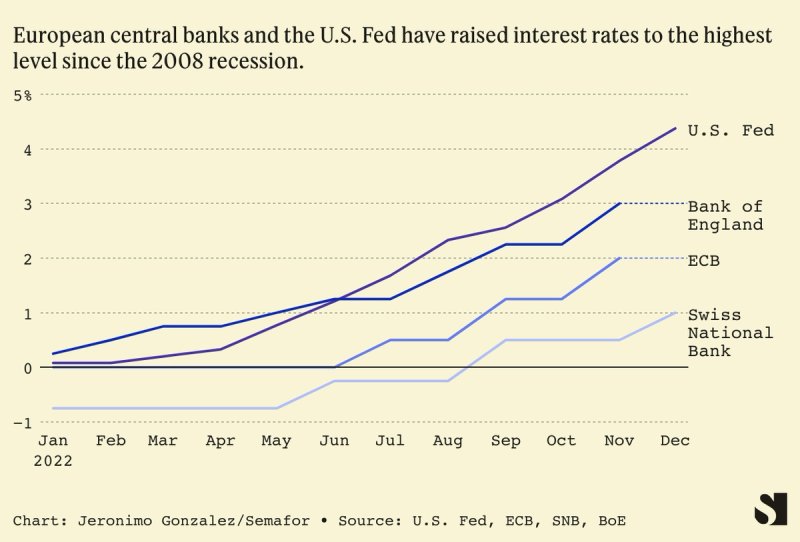 Europe's central banks will likely ramp up interest rates today, to combat inflation that may be slowing but which remains at troublingly high levels. The European Central Bank and counterparts in Britain, Switzerland, and Norway will likely follow the U.S. Federal Reserve, which yesterday raised its benchmark rate and said it would keep doing so to levels not seen since before the 2008 global financial crisis. The banks have all said they want to get a hold of runaway inflation — topping 10% in parts of Europe, well above their 2% target — but are doing so ahead of a widely expected slowdown.
US pledges tighter Africa ties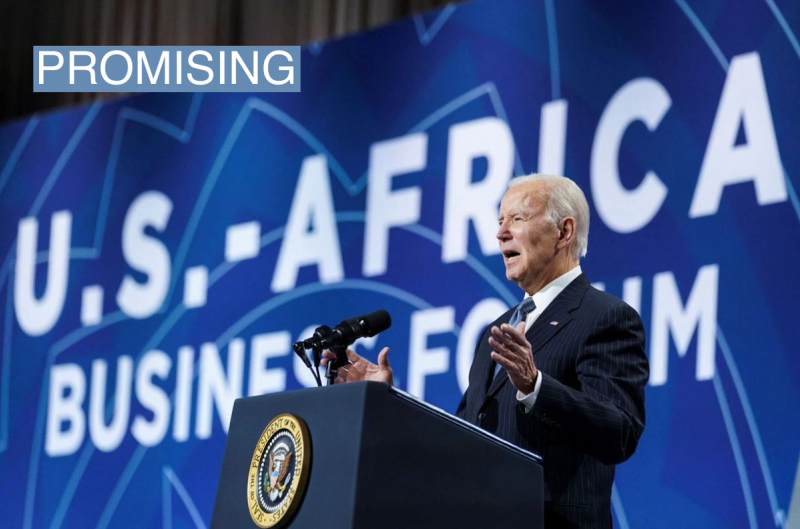 REUTERS/Kevin Lamarque
President Joe Biden said that the U.S. was "all in" on Africa's future, yet his country still lags behind China when it comes to investing in the continent. Beijing plowed $254 billion into Africa last year, the China Global South Project reports, compared to just $64 billion from the United States. Speaking at a U.S.-Africa summit in Washington, Biden announced a further $55 billion in funding for Africa over the next three years, and had head-to-head meetings with six African leaders. But he has yet to visit sub-Saharan Africa during his presidency, while Chinese leader Xi Jinping has made several trips.
China targets COVID protesters
Many protesters who demonstrated across major Chinese cities against the country's since-dismantled zero-COVID policies face criminal charges, The Wall Street Journal reported. China defused the dissent by cracking down — censoring criticism online and targeting individual protesters — as well as loosening up. But analysts have questioned the speed and timing of the easing, weeks ahead of the nationwide migration that accompanies China's Lunar New Year celebrations, a moment for the virus to spread in a poorly immunized population. The policy's costs meant a decision was inevitable, though: A prominent Japanese think tank now believes it will take decades more than originally thought for China's economy to overtake the U.S.'s.
— More Semafor: We asked Tiananmen-era protesters for their reflections on the latest demonstrations in China. See what they said.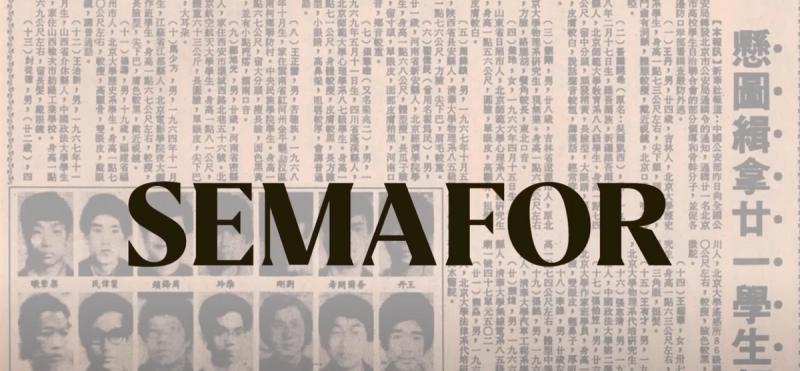 Iran pushed out of women's group
Iran was ousted from a U.N. women's group over its ongoing crackdown on protesters. Tehran has executed at least two people over the demonstrations, sparked by the death of a young woman in police custody for wearing a headscarf improperly. Only a small majority of countries in the U.N. Economic and Social Council supported the U.S.-backed move. Many worried that the push was arbitrary given that other rights abusers remain unaffected, while some believed they may be targeted next. "One day it's Iran, the next day it could be you," Richard Gowan of the International Crisis Group told Politico.
A deal to cut coal use in Vietnam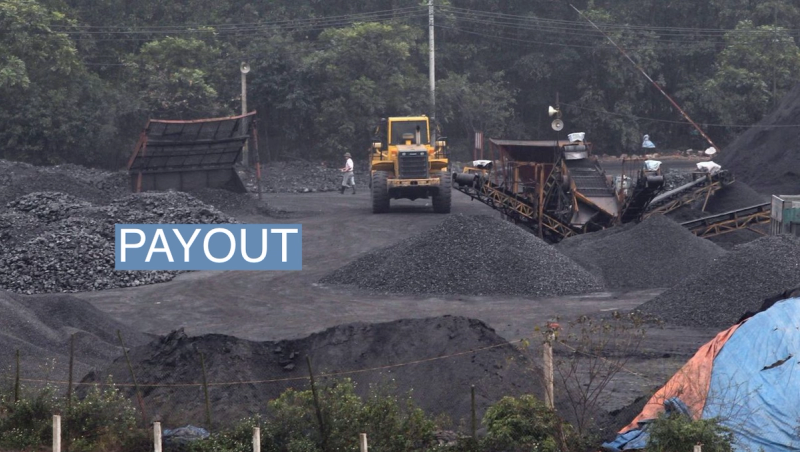 A coal deposit in Hanoi. REUTERS/Kham
The G7 will provide Vietnam with $15.5 billion to help it transition away from coal. Britain announced the mix of loans and grants, which will help Vietnam's greenhouse gas emissions peak by 2030 and reach 47% renewable electricity generation by the same date. Vietnam is among the world's top 20 biggest users of coal. Similar deals have already been announced with Indonesia and South Africa, two other coal-intensive developing nations, after the COP27 climate summit, as richer nations face pressure to achieve "climate justice" and help poorer ones develop in sustainable ways.
US fusion boost after breakthrough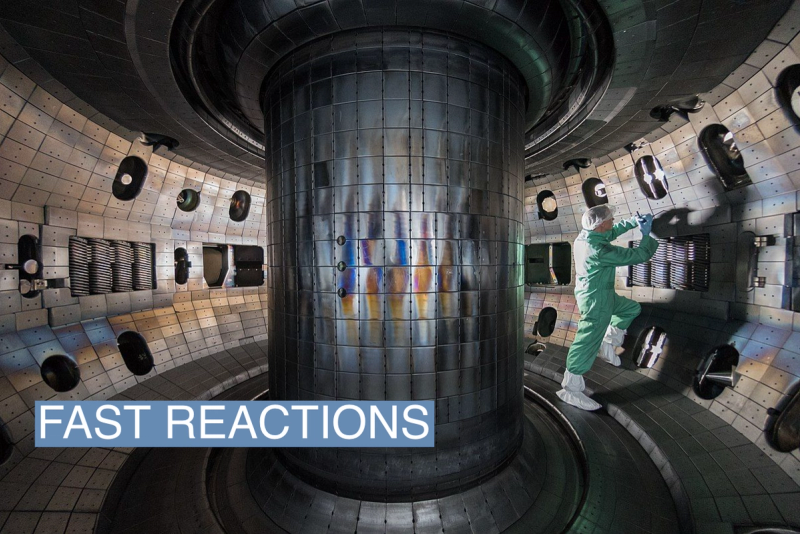 WikimediaCommons/Rswilcox
The U.S. will fund the design of a pilot nuclear fusion plant, aiming to have it delivering electricity to the grid in around a decade. Applications for the grant close today, and at least 15 companies are seeking the funding. An official told EnergyWire that the goal is "to enable a fusion pilot to operate in the early 2030s." Hopes for fusion have been raised after a U.S. laboratory achieved a milestone this week: A reaction which produced, for a few billionths of a second, more energy than was directly put in.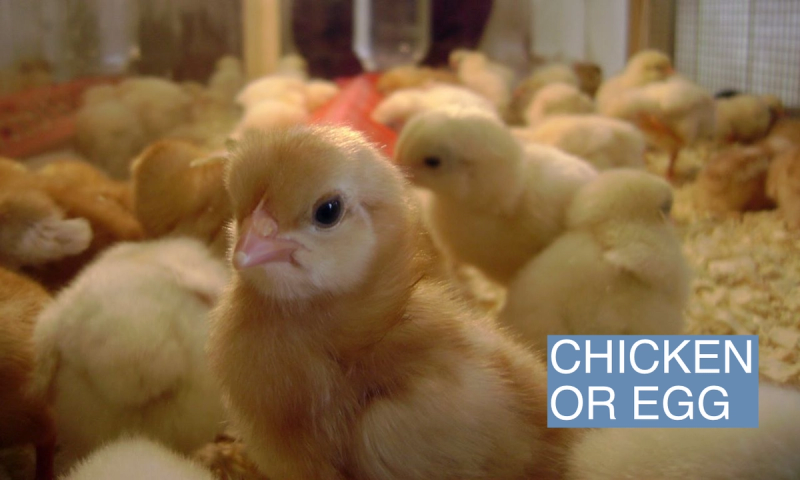 Flickr/The B's
Genetically modified hens that produce only female chicks could prevent the slaughter of billions of unwanted male chicks. All but a tiny fraction of 7 billion male chicks born each year are killed on hatching because they do not lay eggs and are of no commercial value. In birds, mothers pass on the chromosome that determines offspring's sex, and Israeli researchers have now edited hens' genes so their male eggs do not hatch. Chicken farming in general is a huge source of animal suffering — while chicken is less carbon-intensive than beef per kilogram of meat, it takes about 40 chickens to make as many calories as one cow, and the birds often lead deeply miserable lives.
Japan tries to stop road-sleeping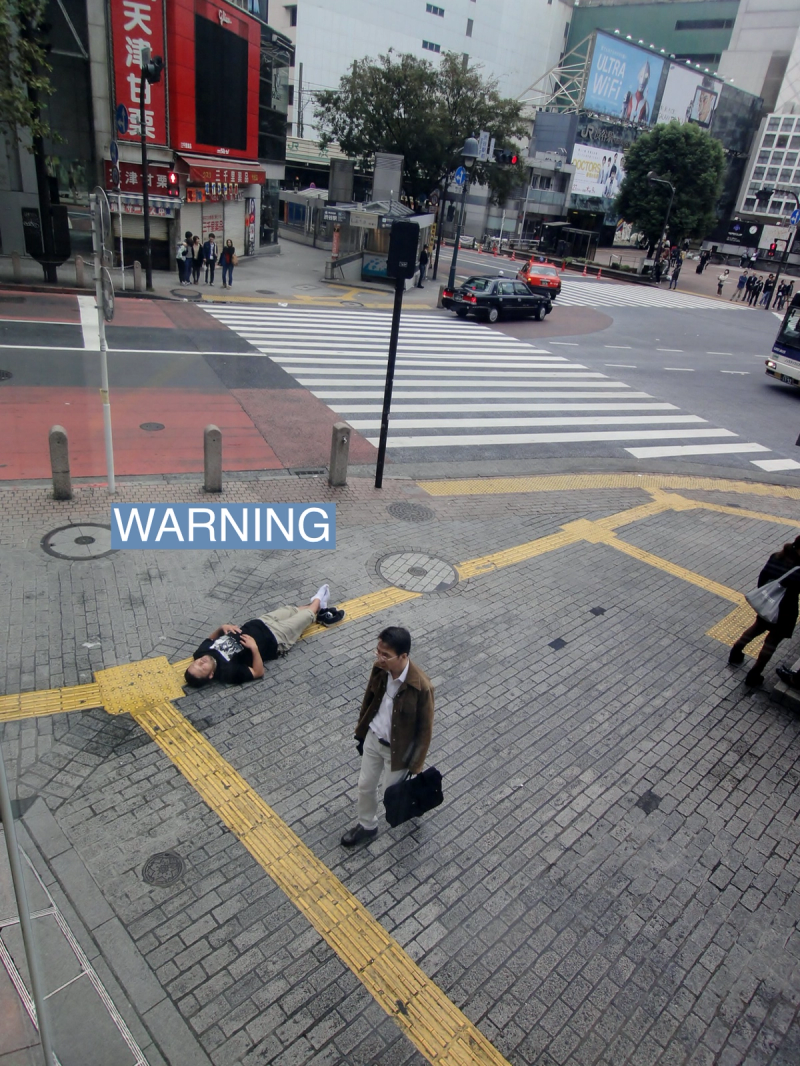 A man sleeps next to the famous Shibuya street crossing in Tokyo. Flickr/Dick Thomas Johnson
Japanese police released a public information film presented by a local comedy duo urging people not to fall asleep in the middle of the road. The end of COVID-19 restrictions has led to a revival of Japanese drinking and socializing. But it's also led to an increase in the number of people who fall asleep while drunk. Three road-sleepers died in the capital last month. In Okinawa, Japan's southernmost island where drunken road sleeping has its own name, rojo-ne, more than 7,000 cases were reported in 2020.
National Health Service nurses in the U.K. began their first ever strike in a dispute with the government over pay.
California regulators will vote on a controversial solar proposal that could reduce subsidies for home solar installations, a policy critics say has favored the rich.
The final three episodes of the Netflix docuseries Harry & Meghan have been released.
Morocco's storybook campaign at the men's World Cup highlighted the country's remarkable diversity. The Atlas Lions finally fell to France in the semifinal yesterday, having progressed further than any African or Arab nation has before. Yet the country has a complicated relationship with both regions, the political scientist Hisham Aidi writes in Africa Is a Country. Its ties to the Arab world "are strong, connected by language, faith and suffering," though its "Arabic-inspired" vernacular distances it from the Middle East. Its players have openly expressed an African nationalism after World Cup matches but its bonds to the continent are "long-neglected." The World Cup, Aidi writes, "has oddly elevated two local Moroccan debates to the international stage."
The Colombian telenovela topping Netflix

The Unbroken/Netflix
A Colombian drama series led Netflix's non-English TV list for a third week. The Unbroken Voice is inspired by the life of pop star Arelys Henao, exploring how Henao confronted displacement and gender violence on her journey to stardom. Many women identify with her struggles, Lisette Osorio, from the Colombian production team, told Billboard Espanol. "We need stories that reinforce the message of inclusion left by this protagonist, whose music has become a reference in the struggle against social inequality."
If you enjoyed Flagship, please share it with your family, friends, and colleagues — it makes a big difference to our mission to cover the world with intelligence and insight.
To make sure Flagship hits your inbox every day, add flagship@semafor.com to your contacts. In Gmail, drag our newsletter to your "Primary" tab.
You can always reach us on that address, or by replying to this email. We'd love to hear from you!
Thanks for reading, and see you tomorrow.
— Tom, Prashant Rao, Preeti Jha, and Jeronimo Gonzalez