| | |
| --- | --- |
| | |
| Flagship | |
| | | |
| --- | --- | --- |
|  New York |  Hong Kong |  London |



Tom Chivers

Welcome to the inaugural edition of Flagship, on the third day of the Chinese Communist Party congress in Beijing, the eighth month of the war in Ukraine, and three weeks before the midterms in the United States!

I'm Tom Chivers in unexpectedly sunny central London, and along with Prashant Rao and Preeti Jha, I'm going to be taking you through the most important news and ideas in the world, every weekday morning. Today, how Xi Jinping is rebuilding the Communist Party in his image — and stick around to learn how an industrial espionage scandal has rocked the world of sushi.

Was this email forwarded to you? Sign up here!
The World Today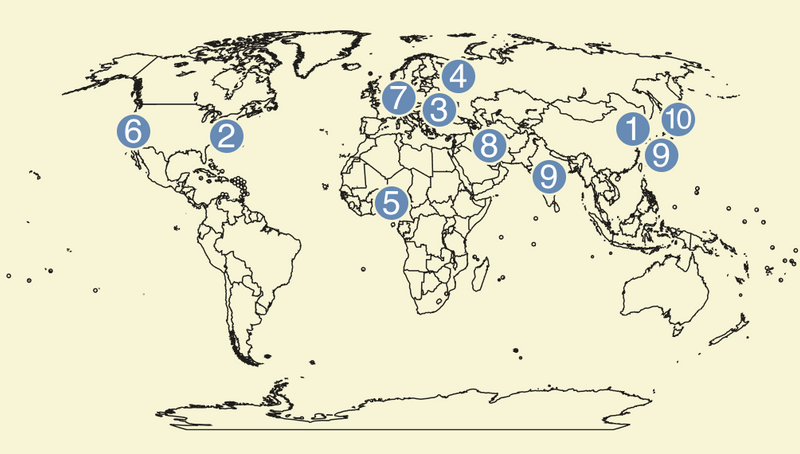 Xi Jinping remakes the Communist Party
The economic threat for US Democrats
Russia's unending onslaught
Kyiv's defiance
Nigeria's worsening floods
The unsung heroes of space
Strides in treating cancer
An Iranian athlete at risk
How LED lights could help fight a pandemic
Japan's sushi crisis
PLUS: A text from General David Petraeus about the chances of an insurgency in Russian-occupied Ukraine, the media meltdown in India, and how a Texan novelist became Brazil's bestselling author.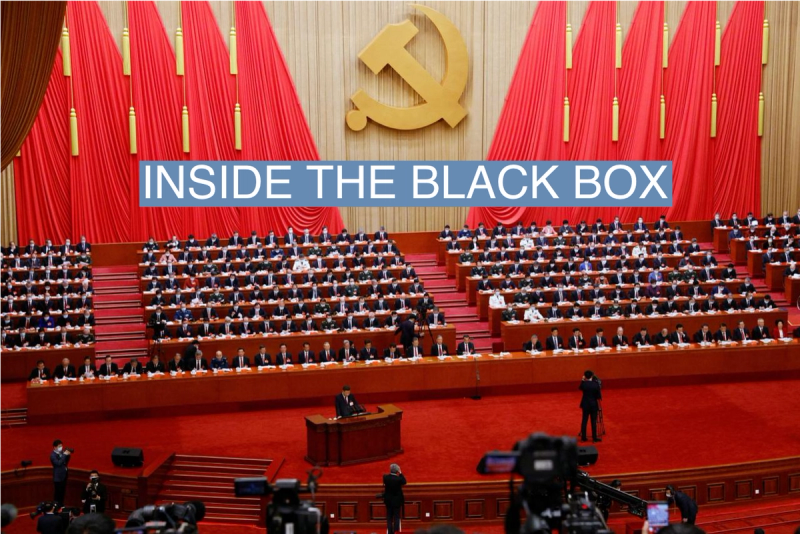 REUTERS/Thomas Peter
Xi Jinping is likely to overhaul the highest echelon of Chinese politics. He's expected to pack the Communist Party Politburo Standing Committee with allies, the South China Morning Post and Wall Street Journal report, citing anonymous sources. Among the candidates for the role of premier, traditionally in charge of the economy, is the former top official in Shanghai, who presided over the city's draconian COVID-19 lockdown this year.
The reports claim a rare insight into the workings of the otherwise opaque five-yearly Communist Party congress. It is unclear, for example, why Beijing has delayed the release of its latest GDP data, without warning or explanation. The U.S. is closely watching the congress but it has about as much idea of what is going on as anyone else. America's intelligence analysts "will struggle to divine what is really transpiring," James Clapper, the former director of national intelligence, told Semafor's Morgan Chalfant. Instead, they'll be deciphering ritual state TV coverage and wooden public statements like the rest of us.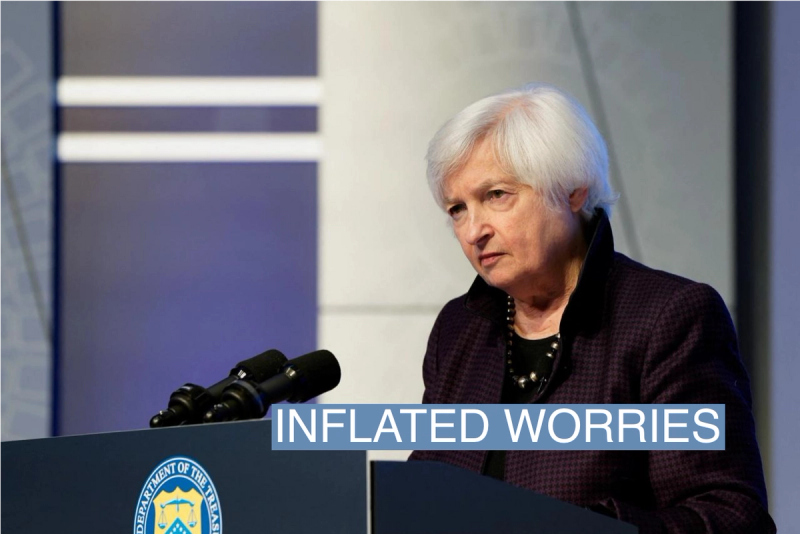 REUTERS/Elizabeth Frantz
Growing fears about the American economy are undercutting Democrats' prospects in the U.S. midterm elections next month. Analysts at Bloomberg Economics project a 100% likelihood that the U.S. will fall into a recession within a year. A New York Times/Siena College poll found that concerns over the economy are rising up the list of voters' concerns, with respondents favoring Republicans on the issue by a two-to-one margin. Democrats know what's at stake: The White House is planning to release at least 10 million barrels of oil from the country's reserves in the hopes of keeping gas prices down, Bloomberg reports.
Moscow steps up offensive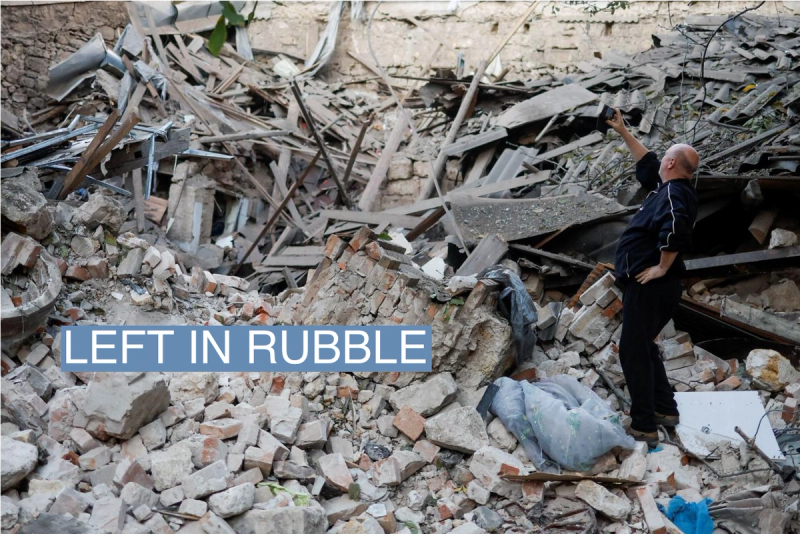 REUTERS/Valentyn Ogirenko
Russia has attacked Ukrainian energy plants once again, with several explosions in Kyiv, Dnipro, Zaporizhzhia, and other cities this morning. The attacks have cut off electricity and water to some areas and left hospitals running on emergency backup power. Ukraine's leader Volodymyr Zelenskyy said that 30% of the country's energy infrastructure has been damaged in the attacks. He said on Telegram that the Russian "occupiers … continue to do what they do best — terrorize and kill civilians." Meanwhile, thousands of Russian troops have entered Belarus and are expected to launch a new attack on Ukraine from the north.
Still, Russia's losses have been significant, and that is down largely to President Vladimir Putin buying Moscow's own propaganda, a Russian diplomatic defector writes in Foreign Affairs. Moscow's foreign ministry never encouraged critical thinking, but now acts as a machine for soothing Putin's worries, "always saying yes … telling him what he wants to hear," Boris Bondarev, the only Russian diplomat to thus far defect since the invasion, writes. "Small wonder, then, that Putin thought he would have no trouble defeating Kyiv."
Ukrainians, meanwhile, are undeterred, with a majority saying their country should keep fighting until they win the war, according to a new Gallup poll. Just over one in four people interviewed in September said Ukraine should negotiate an end to the conflict, but 70% were resolved to keep going.
Nigeria's 'overwhelming' disaster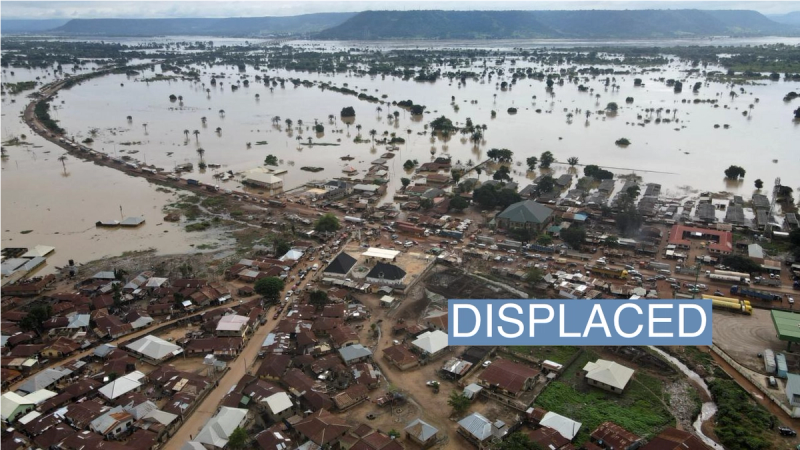 REUTERS/Ayodeji Oluwagbemiga
More than 600 people have died in floods in Nigeria. The country sees flooding every year, but unusually heavy rains have led to an "overwhelming" disaster, with 1.3 million people made homeless. The government blames climate change. The authorities' failure to strengthen infrastructure, and the emergency release of excess water from dams both in Nigeria and Cameroon, are also factors. Nigeria is already facing severe food shortages — it imports large amounts of grain from Russia and Ukraine, and the collapse of the naira against the dollar has led to price spikes. Now that much of its farmland is underwater, that situation will get worse.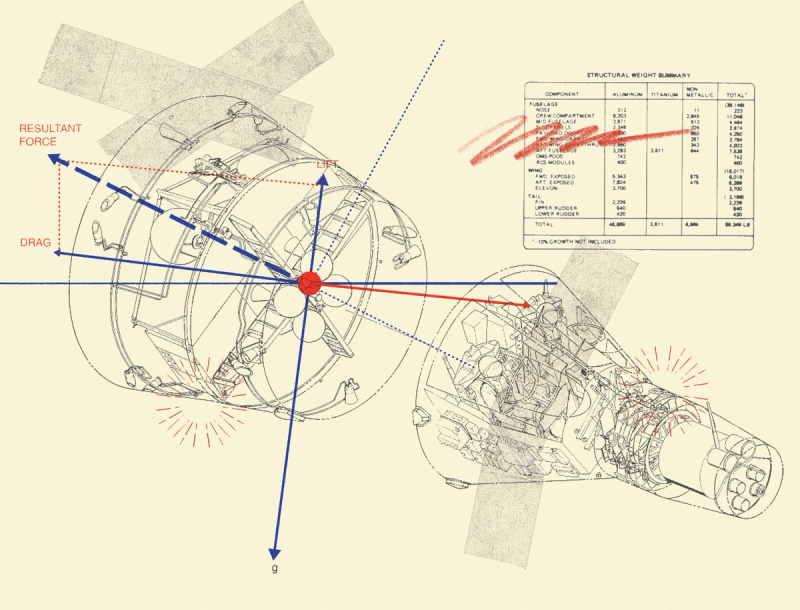 Semafor/Al Lucca
An explosion at a SpaceX laboratory left an engineer in a coma, and cast a light on the low-profile technicians whose work powers the new space race. These workers have to take "the world's most flammable substances and [make] them burn at the highest pressure possible," Semafor's Reed Albergotti reports. Elon Musk's company paid a fine after a watchdog found it had committed safety violations, but has not updated the public or its staff. The incident illustrates "a core dynamic in America's new space race: The unspoken truth that human lives are at play at every level." The victim has emerged from a long coma but will probably never work again.
REUTERS/Edgard Garrido
BioNTech, the mRNA vaccine pioneer, hopes to have cancer vaccines working by 2030, a step forward from the array of immunotherapies that have helped turn cancer into more of a chronic, manageable disease. While traditional immunotherapy drugs "take the brakes off" the immune system in general, immunotherapy vaccines help the immune system target specific threats. If and when they are ready, they'll be given to patients who already have cancer. The holy grail is a true cancer vaccine, which can be given to healthy patients and protect them from developing cancer in the first place.
Fears for an Iranian athlete
An Iranian climber who made global headlines after competing without her hijab in a tournament in South Korea was on a plane bound for Tehran two days earlier than planned, with concerns mounting for her safety. BBC Persian first raised the alarm that Elnaz Rekabi, 33, had gone missing after friends reported being unable to contact her since Sunday's event. Rekabi's defiant gesture — wearing the hijab is mandatory for Iranian athletes, even abroad — was a bold show of solidarity with the escalating protest movement in Iran. IranWire, an online outlet run by diaspora Iranian journalists, is reporting that she will be jailed as soon as she lands.
Sunlight really is the best disinfectant
Ultraviolet LEDs can kill bacteria and viruses without harming humans. The sterilizing properties of ultraviolet light have been known for a long time — hospitals often use them to cleanse surgical equipment. But the light damages DNA so the technique hasn't been safe to use in rooms with humans inside. A new technology utilizes sapphire and aluminum, emitting light only in the far-ultraviolet spectrum, which seems to kill microorganisms without harming people. Its creators hope it will act as an effective line of defense against future pandemics.
A conveyor belt of challenges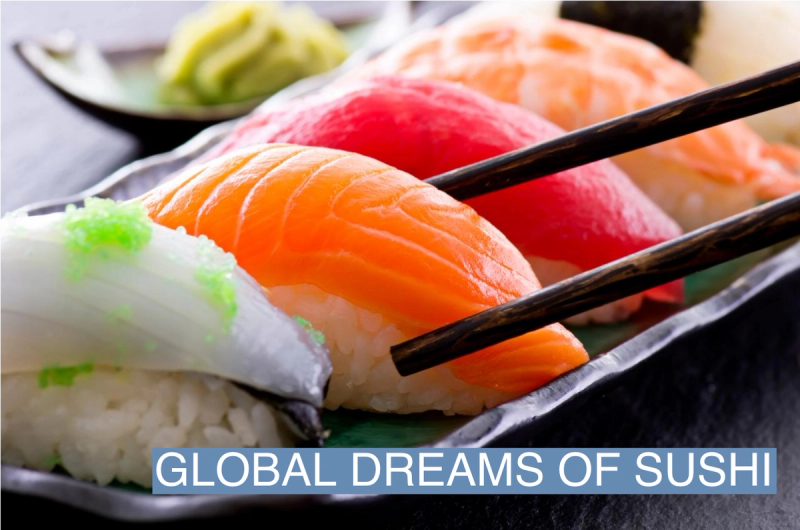 ADOBE STOCK/HLPhoto
It's getting harder to find good sushi. Demand for Japan's best sushi chefs is surging across the world. The number of jobs being advertised for Japan-trained sushi chefs has grown 17-fold since two years ago, according to one Kuala Lumpur-based recruitment agency, which has seen growing demand from Hong Kong, Singapore, the Middle East, and Europe. Meanwhile the competitive conveyor-belt sushi sector — that battles intensely to keep prices low — has been rocked by a scandal in which a sushi chain executive was arrested for allegedly stealing operational data from a former employer and rival.
India's media is to blame
Barkha Dutt is an Indian journalist. She tweets on @BDUTT.
The crisis in India's media is grave, and the blame cannot be placed entirely at the government's door. The wound is, at least partly, self-inflicted.
The recent spat between Meta, the parent company of Facebook, Instagram, and Whatsapp, and the Indian outlet The Wire is instructive. The news site published a story alleging a senior ruling party official could force Instagram posts down. Meta claims The Wire's documents are fake.
The final word will probably be determined either by a judge or by people more technically savvy than me. Yet in Indian journalism, whose side you take is unlikely to be driven by the merits of the story, and instead by what your politics are.
Unprecedented polarization, the trumping of ideology over facts, active hate-mongering or pamphleteering, and the death of nuance — particularly in prime time television — all make up the new normal. Journalists are increasingly either chamcha ya morcha: sycophants and shameful supplicants to power, or activists dreaming of regime change.
These own-goals have only strengthened politicians' calls for greater control of the media. Prime Minister Narendra Modi, India's most powerful politician since Indira Gandhi (who invoked an Emergency to control the press in the 70s) has held no press conference since 2014. The government often bypasses mainstream outlets in favor of social media. Dozens of journalists are facing criminal cases, while others have been physically attacked.
Much like elsewhere, journalism in India is under threat, both from within and without. In this new age of polarization and populism, that means the old rules of journalism — attribution, right of response, engagement with varied voices — matter more than ever before.
The American writer winning Brazilian hearts
The best-selling author in Brazil is someone you likely haven't heard of: Colleen Hoover — or "CoHo" to her fans — has displaced J.K. Rowling. Her romance novel "It Ends With Us," based on the relationship between the Texan author's mother and father, has spent more than a year on top of one Brazilian bestsellers list. Right now, four of the five bestselling books on amazon.com.br are Portuguese translations of Hoover's novels.
If you enjoyed Flagship, please share it with your family, friends, and colleagues — it makes a big difference to our mission to cover the world with intelligence and insight.
To make sure Flagship hits your inbox every day, add flagship@semafor.com to your contacts. In Gmail, drag our newsletter to your "Primary" tab.
You can always reach us on that address, or by replying to this email. We'd love to hear from you!
Thanks for reading, and see you tomorrow.
— Tom, Prashant Rao, Preeti Jha, and Jeronimo Gonzalez
Want more Semafor? Explore all our newsletters at semafor.com/newsletters