Putin accused over Yevgeny Prigozhin's apparent death, Donald Trump to turn himself in, and an AI br͏‌ ͏‌ ͏‌ ͏‌ ͏‌ ͏‌
| | | |
| --- | --- | --- |
| Atlanta | Johannesburg | Caracas |

| | | |
| --- | --- | --- |
| | August 24, 2023 | |

Flagship
The World Today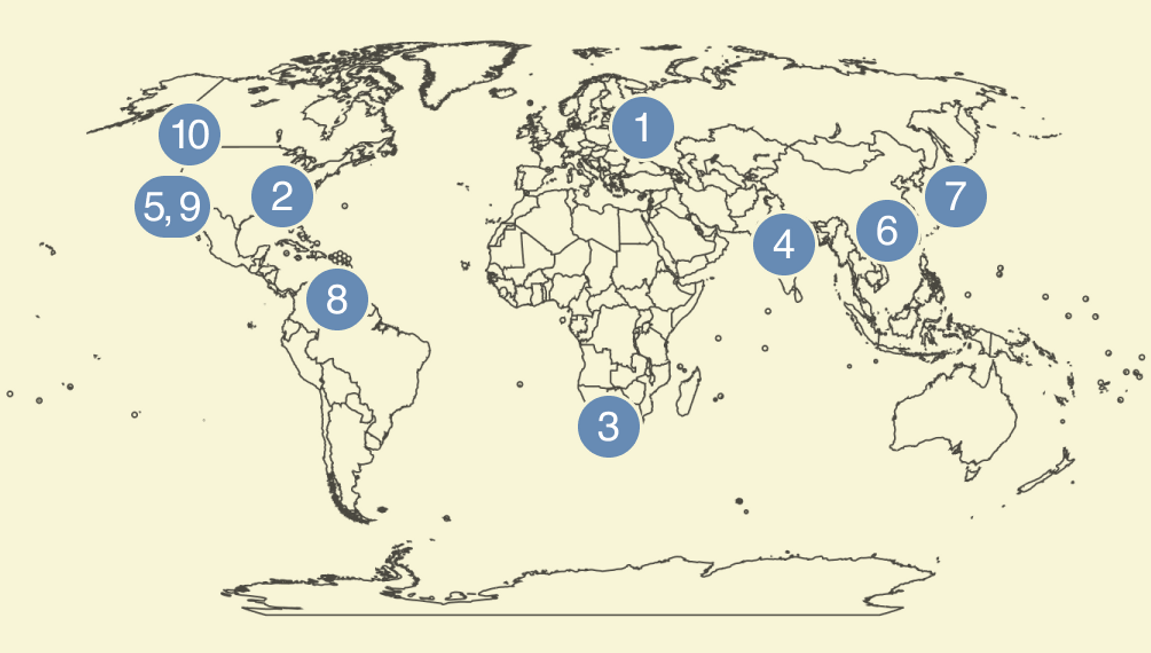 Prigozhin believed dead
Trump to turn himself in
BRICS invites new members
India's moon landing success
Nvidia AI boom
China evades chip sanctions
Fukushima releases water
Venezuela, US in talks
AI lets woman speak again
First pics of Frasier reboot
PLUS: Understanding Shakespeare's English, and a TV show that has you 'rooting for the aliens.'
Wagner chief believed killed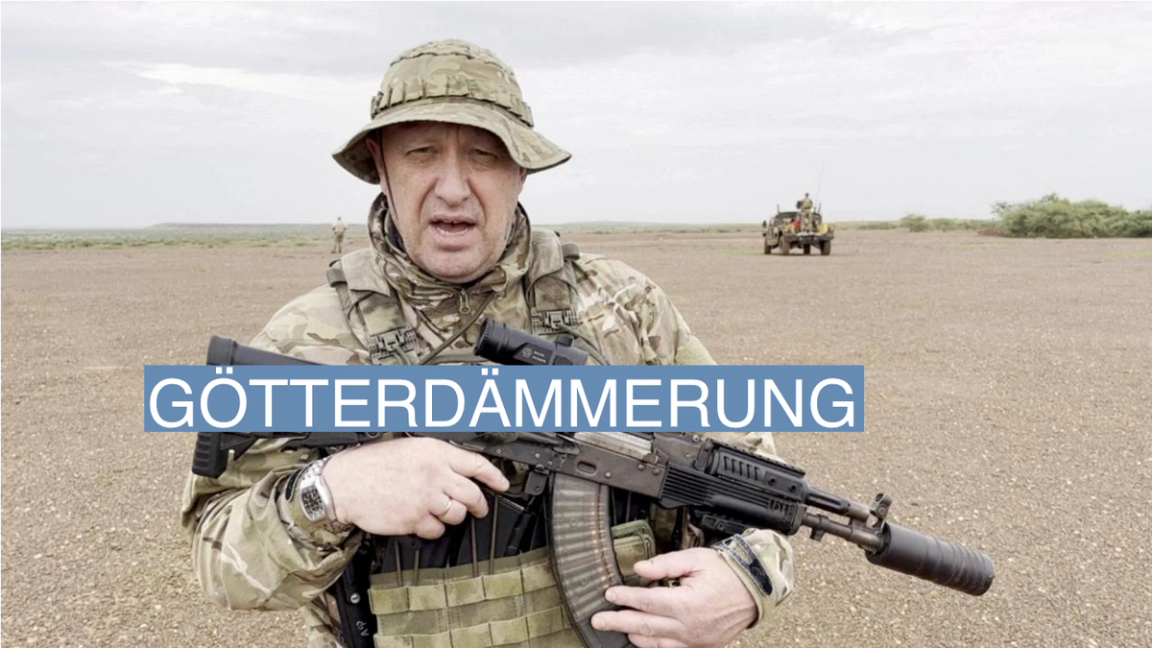 Courtesy PMC Wagner via Telegram via REUTERS
Yevgeny Prigozhin, the leader of the Russian mercenary group Wagner who led a short-lived rebellion against the Kremlin, is believed to have died in a plane crash. Videos show the jet spiraling out of control and exploding near Moscow, with Wagner-linked social media accounts saying it was shot down. The Kremlin has so far made no comment on the crash, but analysts nevertheless pointed the finger at Russian President Vladimir Putin, who was made to look weak by the attempted putsch two months ago. "Murder and fear can work in the short run," one Atlantic Council expert said, "but such rule exacts a price." Prigozhin's death will also likely trigger renewed fear in Russia's elite, which the writer Anne Applebaum noted has "no true shared ideology beyond self-interest."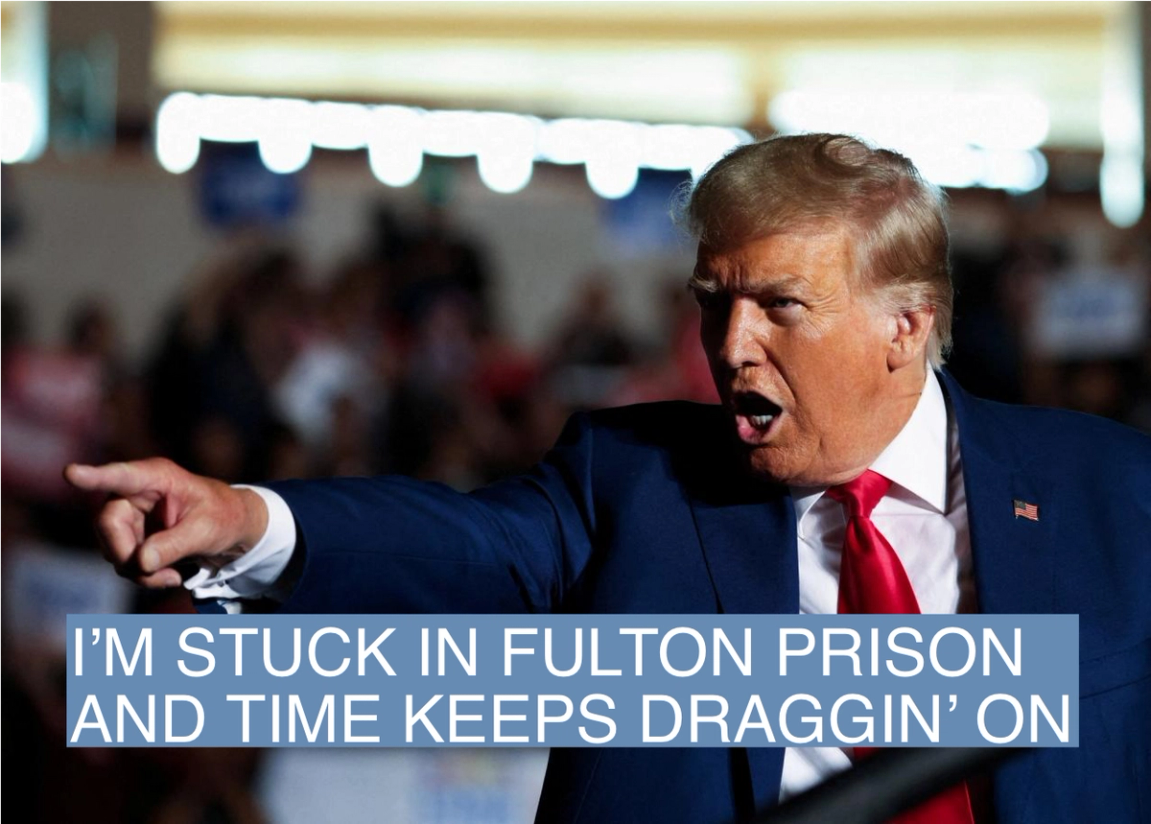 REUTERS/Lindsay DeDario
Former U.S. President Donald Trump will hand himself in to Georgia state authorities today over charges he sought to overturn the 2020 election result. Nearly half of Trump's co-defendants have already had fingerprints and mugshots taken in a case that analysts say could be the biggest threat to the ex-president among the four that he faces. The charges have done little to dent Trump's status as overwhelming favorite for the 2024 Republican presidential nomination, though some polling has shown the party's voters beginning to sour on him.
His challengers, meanwhile, took the opportunity of Trump skipping the first Republican primary debate to air their platforms, sharply disagreeing on issues ranging from abortion to support for Ukraine. Yet Trump remained a central figure: All but one of those on stage pledged to support him, even if some did so reluctantly, while Trump's actions during the Capitol riot on Jan. 6, 2021 formed a key portion of the debate. "If they weren't talking about Donald Trump, they were talking about his policies," a Trump aide told our colleagues. "From our standpoint, that was a win."
— For more on Trump and the debate, subscribe to Principals, Semafor's U.S. politics newsletter. Sign up here.
BRICS invites new members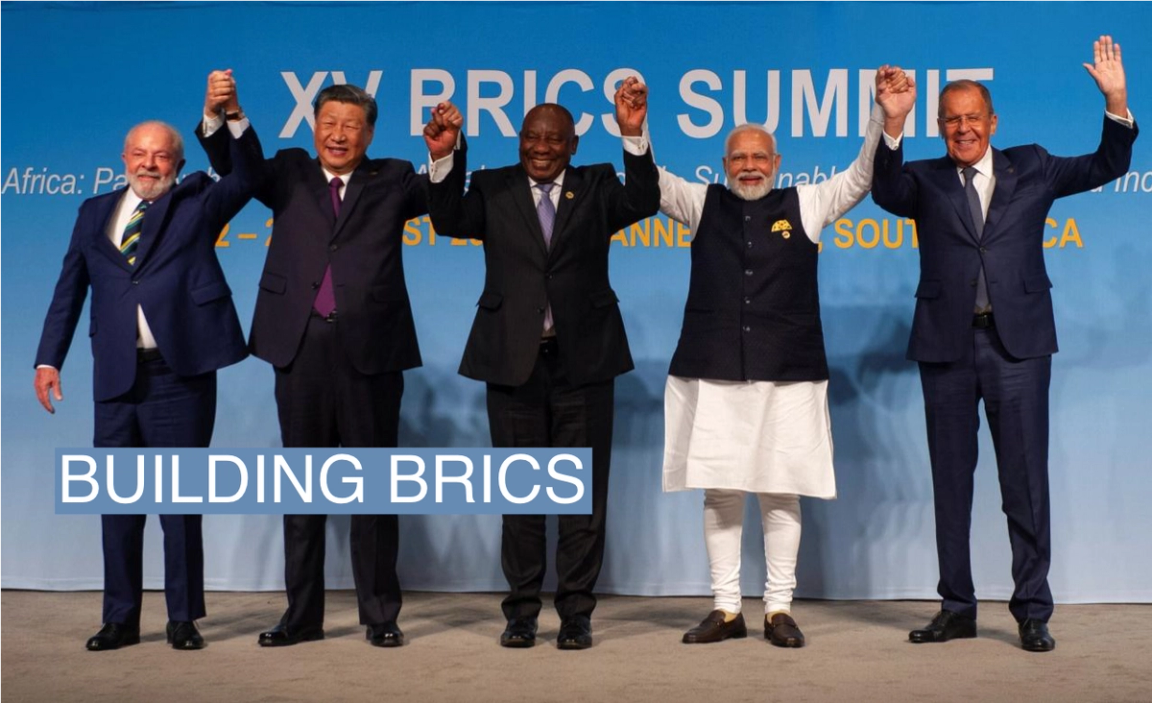 REUTERS/Alet Pretorius
The BRICS group of developing economies invited six new members at the conclusion of its summit, bolstering a push by Beijing to build the bloc into a geopolitical rival to the G-7. The existing countries combine a dizzying array of political, economic, and cultural worldviews. The potential new additions, Argentina, Egypt, Ethiopia, Iran, Saudi Arabia, and the UAE, only amplify this strategic diversity — or confusion, depending on your political persuasion. "If there is one adhesive that binds the various nations of the BRICS, it is grievance: against Western primacy, against past slights," Janan Ganesh wrote in the Financial Times. "And while grievance isn't enough, it is an underrated force in politics and life."
India's moon mission touches down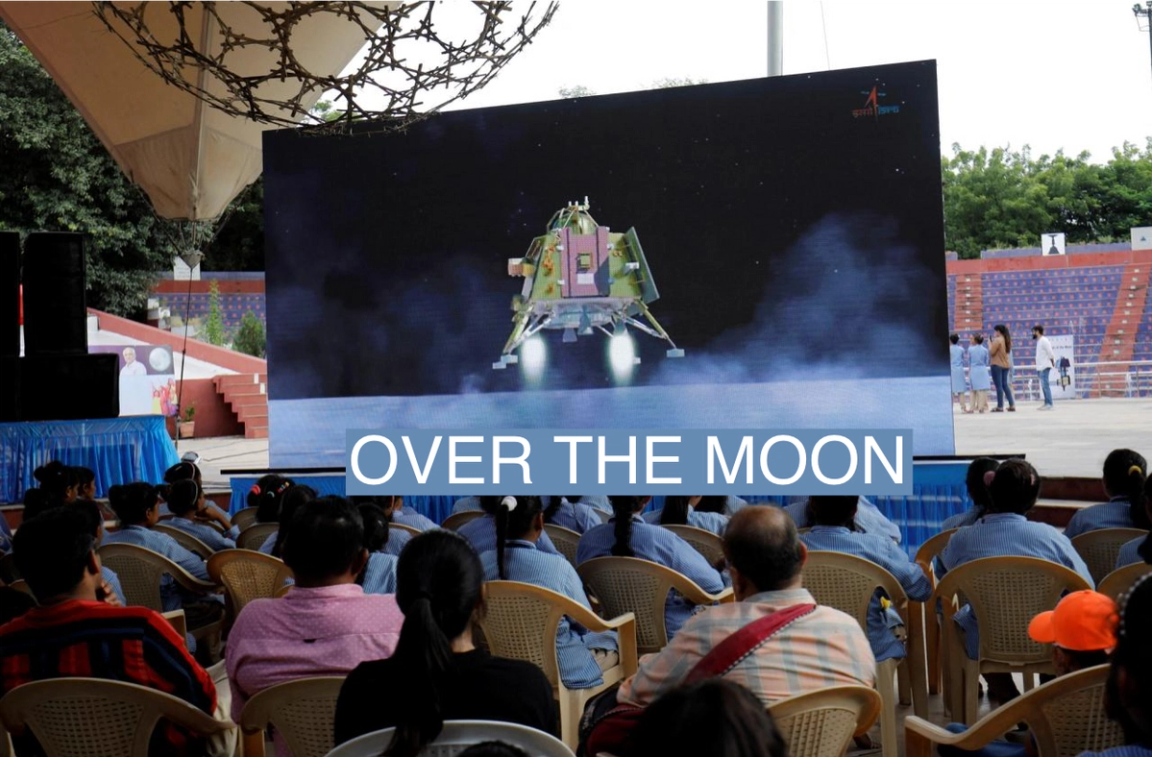 REUTERS/Amit Dave
India became the fourth country to land a spacecraft on the moon, and the first to land one in the little-explored south polar region. The poles have the largest water reserves on the moon, which is vital for any future colonization missions. After landing, it released a small rover, which is exploring the lunar surface at a breakneck 1 cm per second. The mission cost around $75 million, roughly half the cost of the Russian Luna-25 which crashed near India's landing site three days ago, the BBC reported: India has become a world leader in low-cost space flight.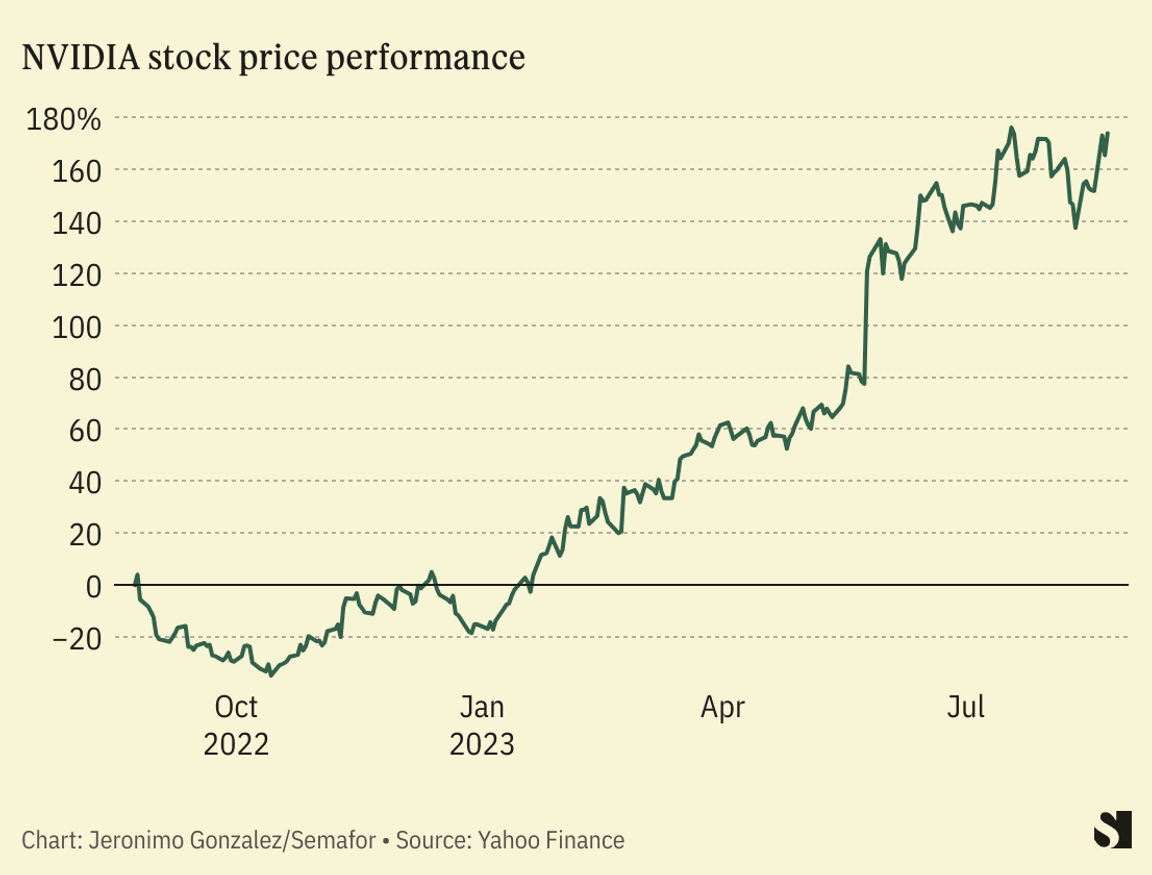 Nvidia, the chipmaking giant, saw sales more than double thanks to demand driven by artificial intelligence systems. Nvidia's hardware underpins the AI boom: The BBC reported that the company supplies 95% of the sector's chips, while ChatGPT used 10,000 Nvidia graphics processors in its training. The company is not without challenges: Developments in AI and the proliferation of open-source large-language models may mean fewer companies will need Nvidia's chips in future, The Information reported. Still, the boom has made Nvidia the fifth publicly traded U.S. company to join the "trillion-dollar club," after Alphabet, Amazon, Apple, and Microsoft. Nvidia's stock rose a further 6.5% on the news.
China adapts to chip curbs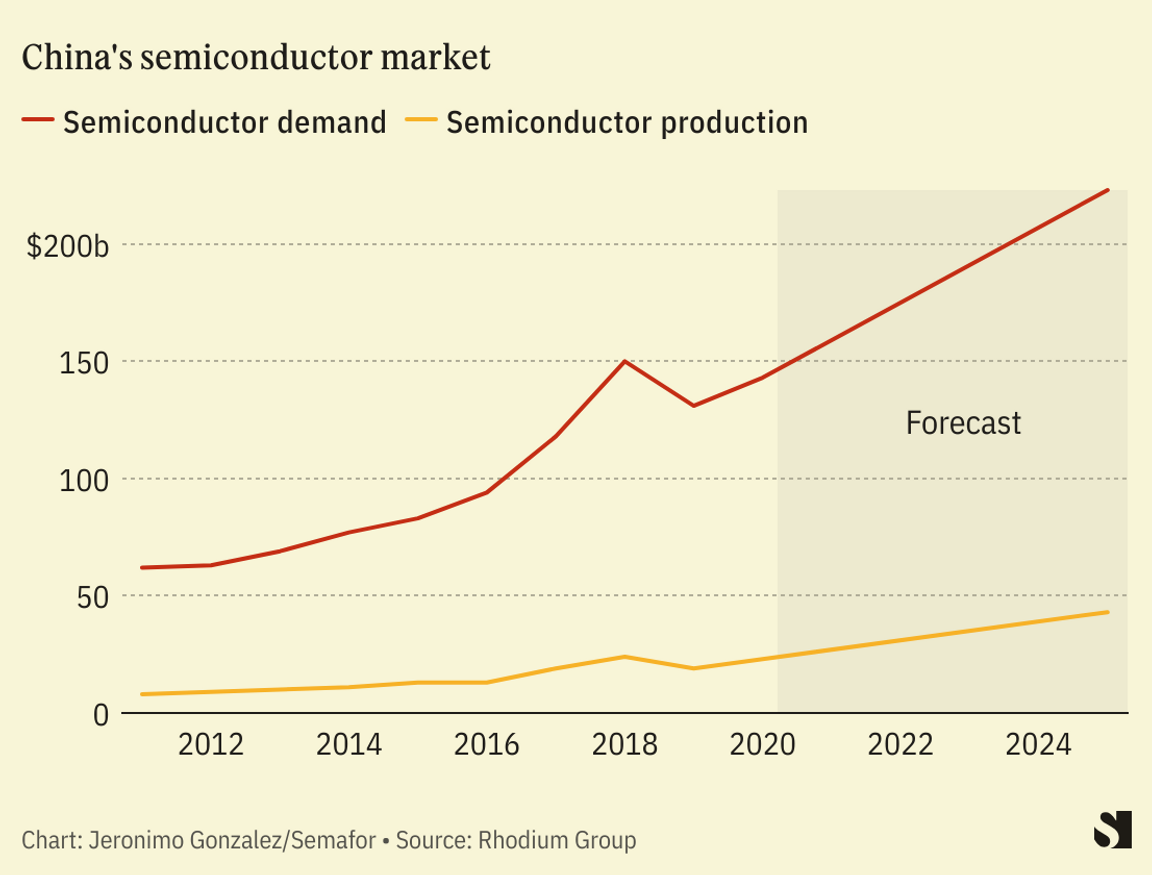 Chinese firms are adapting to harsh U.S. restrictions on their access to high-end semiconductors. An American chipmaker trade group warned that Huawei was building secret semiconductor fabrication sites nationwide to skirt the sanctions, Bloomberg said. Earlier, a Shanghai-based company was reported to have developed an advanced lithography system, a key part of the semiconductor supply chain currently dominated by U.S. allies. And Western concern is growing that China is fast moving to dominate the still-expansive lower-end chip market. Analysts say the latter scenario would be a likely consequence of Washington curtailing China's access to cutting-edge technology when the semiconductor restrictions were first announced last year.
Fukushima releases wastewater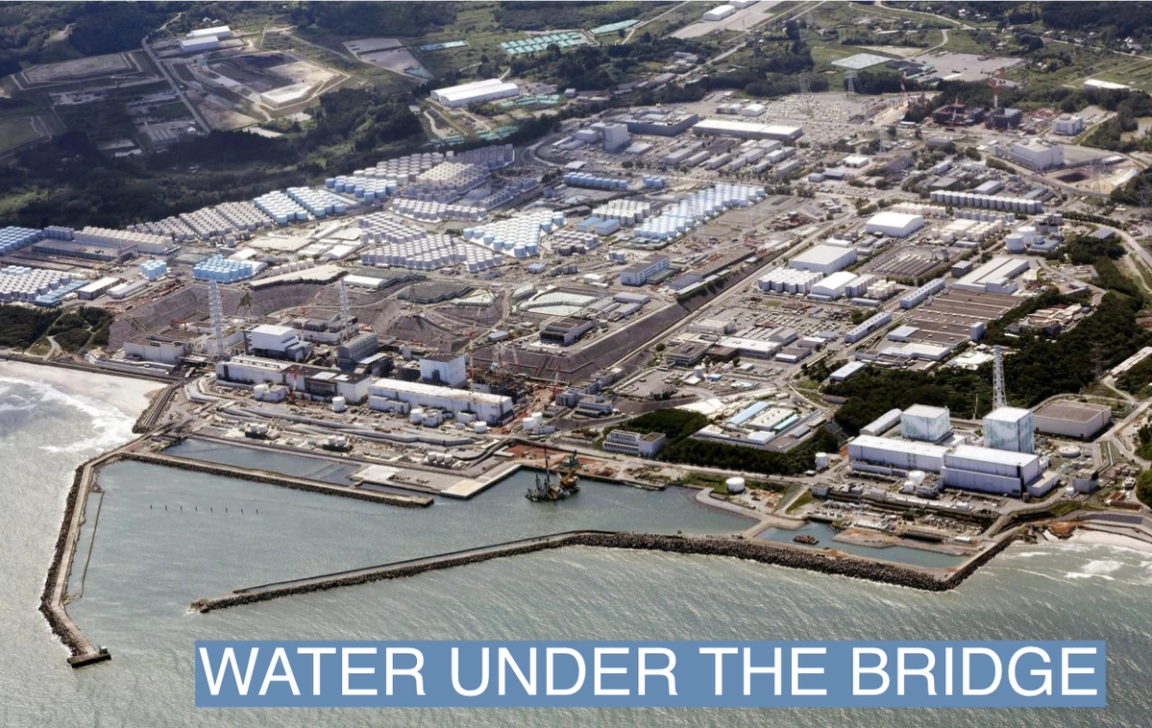 Kyodo/via REUTERS
The damaged Fukushima-Daiichi nuclear plant started releasing wastewater today. Around 125,000 gallons of the 1.3 million tons stored will be released daily. The water is filtered of all radioactive isotopes except tritium, a form of hydrogen naturally found in seawater, and diluted to what both the World Health Organization and the International Atomic Energy Agency say are safe levels. China suspended the import of all Japanese seafood, despite regularly releasing comparably radioactive water from its own nuclear plants. A physicist told the Science Media Centre that eating fish caught near Fukushima for a lifetime would give someone "the tritium radiation equivalent of one bite of a banana."
US mulls lifting Venezuela sanctions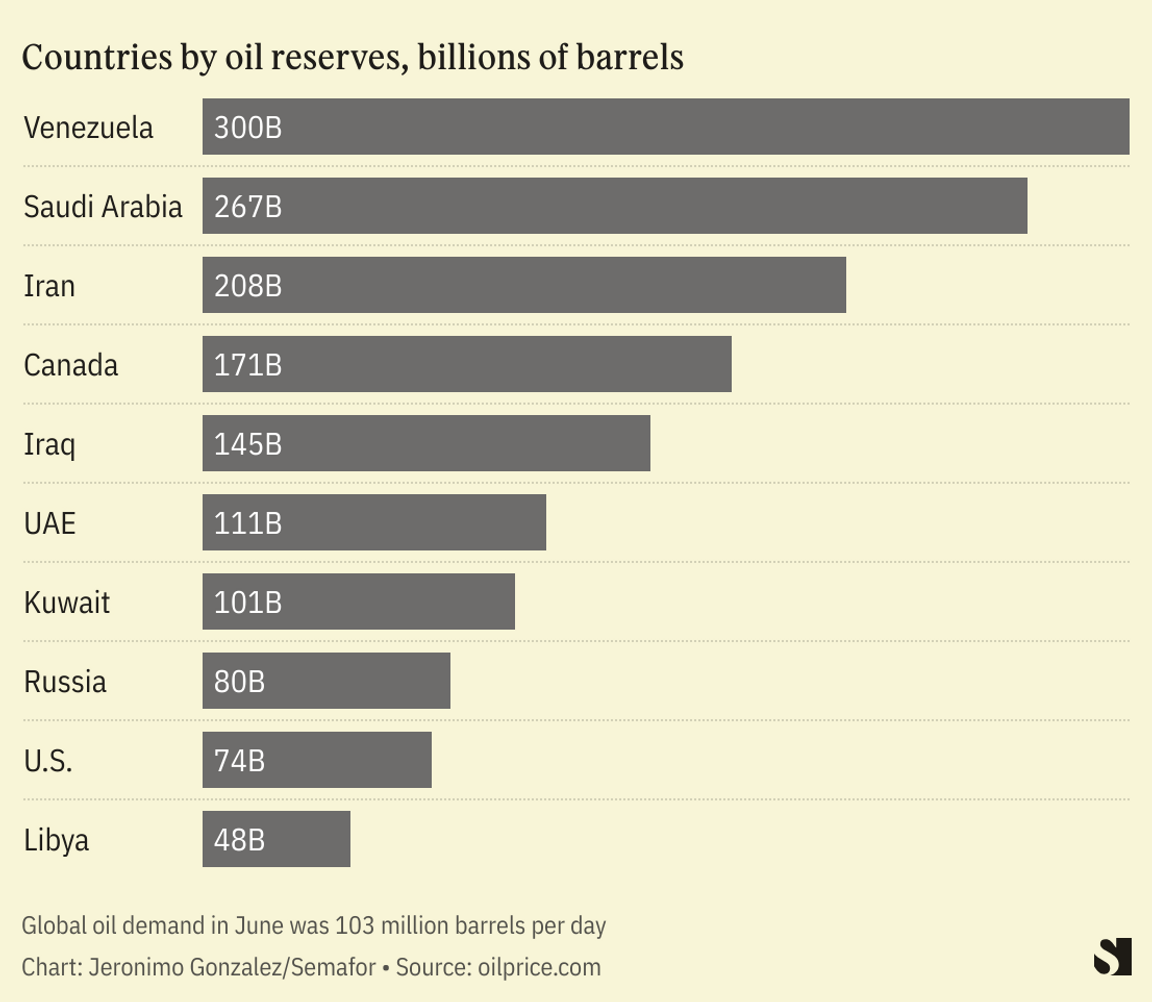 Washington and Caracas are exploring a temporary lifting of sanctions on Venezuela's oil sector in exchange for free and fair presidential elections next year. Crippling sanctions were imposed on Venezuela after President Nicolás Maduro was reelected in 2018 in a vote widely considered a sham. Both the U.S. and the European Union have since eased restrictions on Venezuela — which holds the world's largest oil reserves — after Russia's invasion of Ukraine sent oil prices soaring. But early signs indicate the next vote will have issues, too: Last month, Maduro's regime banned a leading opposition candidate from running.
Paralyzed woman speaks using AI
An artificial-intelligence-powered brain implant allowed a woman paralyzed by a stroke to speak again. The brain-computer interface, a paper-thin layer of 253 electrodes on the surface of the patient's brain, intercepted signals that would have gone to muscles in her tongue, jaw, and larynx to create speech. A cable connected them to computers, and the patient and the team used the signals to train an AI algorithm to recognize the patterns of speech. The patient was eventually able to speak at 80 words a minute: Relatively slow for normal speech but far faster than available technology. The implant also interpreted facial expressions, allowing a digital avatar to provide non-verbal communication as well as speech.
Frasier reboot: First images released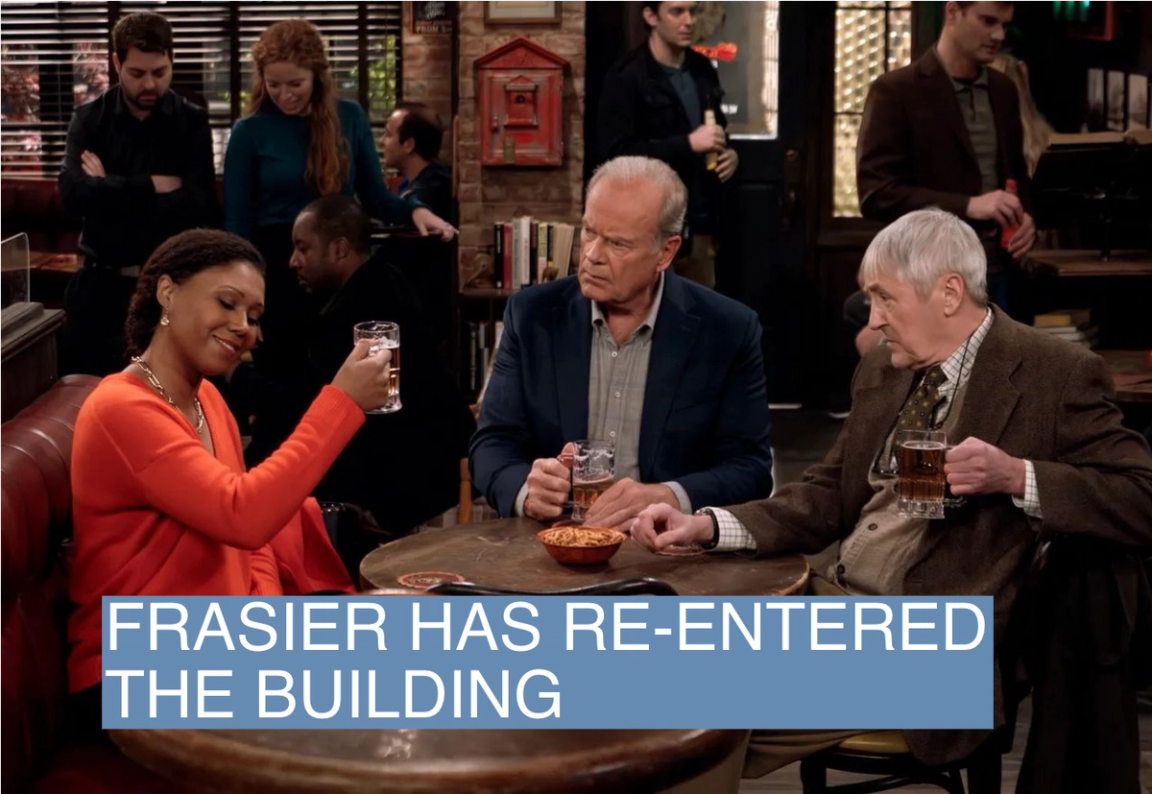 Discussing Film/Twitter
The first images have been released of the reboot of Frasier. The baritone Seattle psychiatrist, played by Kelsey Grammer, returns, minus his now-deceased father but with the addition of his hitherto mostly offscreen son Freddie. British viewers will be amused to see Nicholas Lyndhurst, the dappy brother from Only Fools and Horses, playing a tweedy academic. The original Frasier was a spinoff of the classic 1980s sitcom Cheers, making this a revival of a spinoff: Perhaps in 2043 there will be a spinoff of the revival, starring Freddie, and the cycle can continue.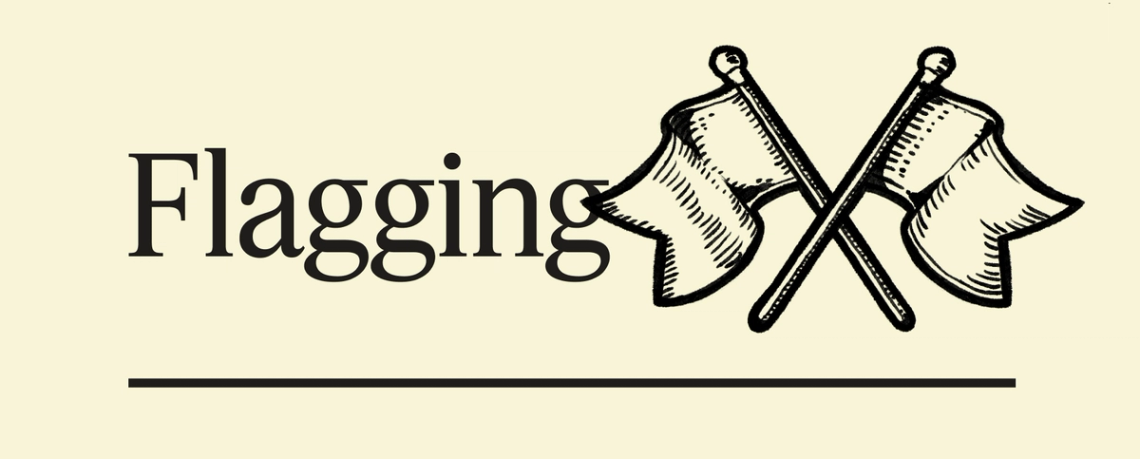 Ukraine observes its 32nd Independence Day as the war hits the 18-month mark.
London Zoo holds its annual weigh-in, where zookeepers weigh and measure every single mammal, bird, reptile, fish, and invertebrate.
The Maa cultural festival is under way in the Maasai Mara national reserve.

A new dictionary looks at how the Bard used words, studying the corpus not only of his plays but of Elizabethan English as a whole. There are several false friends, words which seem familiar but would lead one astray if interpreted in their modern sense: Shakespeare could and did refer to "bad successes," while "dotage" referred to reduced mental ability rather than old age, "bastard" was most often used to refer to a hybrid flower, and "dinner" — as it still does in parts of the U.K. — meant "lunch."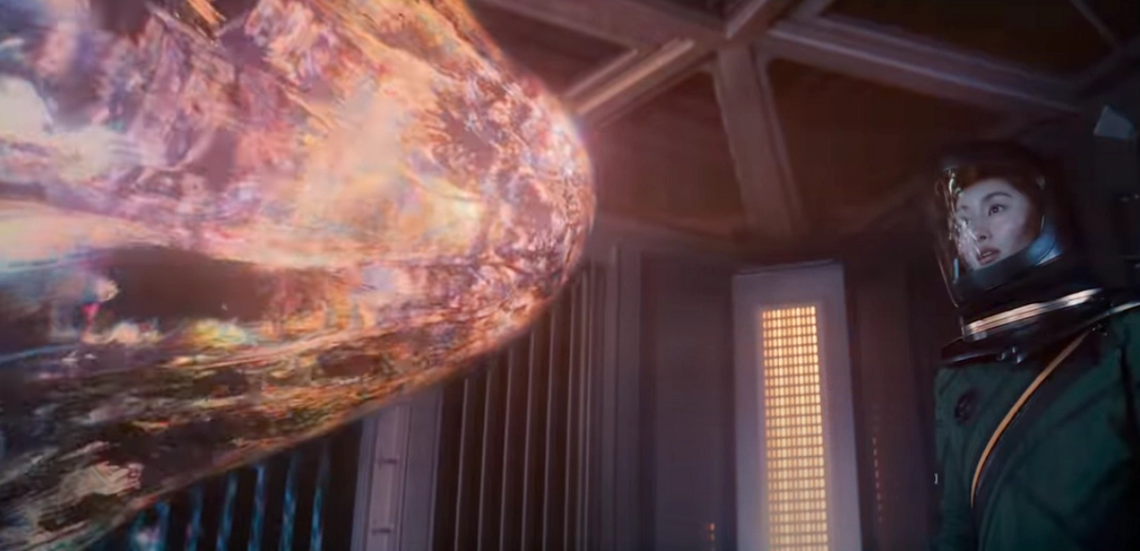 AppleTV+/YouTube
The sci-fi series Invasion topped Apple TV+'s charts as it returned for a second season. The 10-episode show, which will be released in weekly installments, follows five main characters across the world as they confront an alien invasion. It has generated mixed reviews. The new season moves "forward with more purpose and intensity," said The Verge, while Ready Steady Cut said the "unlikable cast will leave you rooting for the aliens."

A leading candidate has emerged in the search to fill the top job at CNN after Chris Licht was fired in June.
The possibility of a Trump mugshot has both fans and detractors excited. Etsy vendors that cater to both crowds say they expect a crush of demand for merchandise.
Ecuadorians voted overwhelmingly to halt the development of new oil wells in one of the most biodiverse regions in the world.

Sign up now to get Semafor in your inbox.
Semafor, Inc. 228 Park Ave S, PMB 59081, New York, NY, 10003-1502, USA