Principals

with Steve Clemons
| | | |
| --- | --- | --- |
|  Washington |  Houston |  Jerusalem |
We begin this morning with a scoop: Rep. Sheila Jackson Lee, D-Texas is considering a run for mayor of Houston, Kadia Goba reports. Jackson Lee, famous for positioning herself at just the right spot to shake the president's hand at each State of the Union, has plenty of name recognition after a 28-year career in Congress. Could she follow the lead of former Rep. Karen Bass, who won the Los Angeles mayoral election last year?
Turning to foreign affairs, American views of the Israeli-Palestinian conflict are becoming more polarized: According to Gallup, more Democrats sympathize with Palestinians than Israelis for the first time, while Republicans still overwhelmingly sympathize more with Israelis. Morgan Chalfant digs deeper into the numbers.
Meanwhile, there's nothing like a potential financial crisis to draw both parties together. Joseph Zeballos-Roig writes that leading Senators on both sides of the aisle want to raise deposit insurance levels from $250k to a higher benchmark.
PLUS: I have One Good Text with Senator Mark Warner, D-Va. on whether TikTok breaking away from Chinese-controlled ByteDance would address his concerns. Short answer, nuh-uh.
Was this email forwarded to you? Sign up here!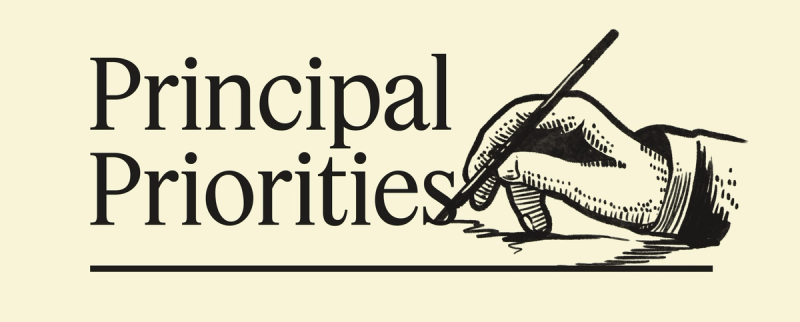 ☞ White House: Kamala Harris appeared on "The Late Show" last night, where she rebuked Florida Gov. Ron DeSantis for his recent statement that defending Ukraine was not a "vital" U.S. interest. "If you really understand the issues, you probably would not make statements like that," she told host Stephen Colbert.
☞ Chuck Schumer: The Senate finally confirmed Eric Garcetti to serve as Biden's ambassador to India, after a lengthy delay. "The United States-India relationship is extremely important and it's a very good thing we now have an Ambassador," Schumer said in a brief statement.
☞ Mitch McConnell: The Senate minority leader's colleagues are anxious to have him back. USA Today reports that his rehab could take up to two weeks.
☞ Kevin McCarthy: In other health updates: Rep. Greg Steube, R-Fla. announced he's been cleared to come back to work at the end of the month, which would give the speaker another much-needed vote.
☞ Hakeem Jeffries: The Democratic Congressional Campaign Committee raised $12.7 million last month, of which Jeffries was responsible for $9.3 million.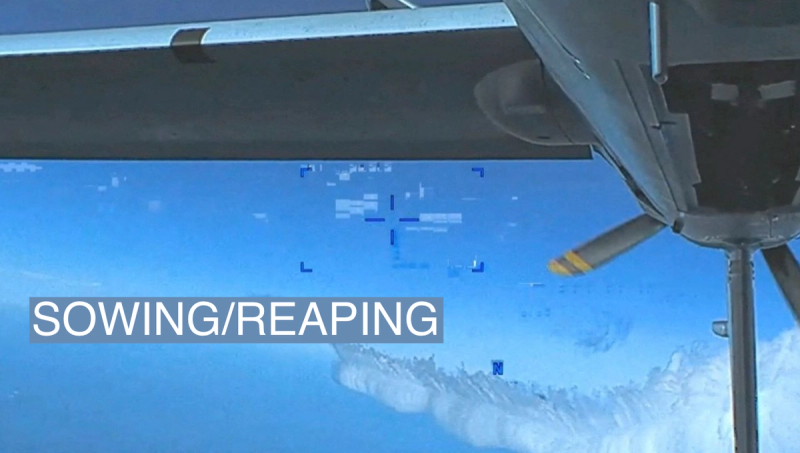 U.S. EUROPEAN COMMAND
Biden officials have warned TikTok it could be banned in the U.S. unless its Chinese parent company sells off the video app, according to the Wall Street Journal. The Treasury Department and White House declined to comment to Semafor. TikTok spokeswoman Brooke Oberwetter said in a statement that a forced sale would not address national security concerns because "a change in ownership would not impose any new restrictions on data flows or access." The company's CEO is slated to testify before a House committee next week.
The U.S. military this morning released video footage of the moments leading up to a Russian jet colliding with a U.S. Reaper surveillance drone over the Black Sea earlier this week. Defense Secretary Lloyd Austin said he spoke by phone with his Russian counterpart about the incident — a rare occurrence these days — and condemned the incident as "part of a pattern of aggressive, and risky, and unsafe actions in international airspace" by the Russians.
Ron DeSantis hasn't officially announced a presidential campaign but he still picked up his first congressional endorsement from Rep. Chip Roy, R-Texas, a prominent member of the House Freedom Caucus. "It's time for younger, but proven, leadership to offer America eight solid years of transformational change," Roy said.
Adult film actress Stormy Daniels testified yesterday before the grand jury investigating payments she received in the runup to the 2016 election to keep silent about her alleged affair with Donald Trump, she confirmed. The former president responded on Truth Social overnight by again denying wrongdoing, using a crude nickname to refer to Daniels. "I did NOTHING wrong in the 'Horseface' case," he wrote, calling the investigation a "Witch Hunt."
— Morgan Chalfant
Punchbowl News: Schumer doesn't think judicial nominations are the only thing the Senate can get done this Congress. He told Punchbowl he also wants to devote valuable floor time to try and pass some bipartisan legislation, like a railway safety bill and cannabis banking reform.
Playbook: Treasury Secretary Janet Yellen is expected to field questions about the Silicon Valley Bank collapse and the Biden administration's response when she appears before the Senate Finance Committee later this morning.
The Early 202: House Freedom Caucus Chair Rep. Scott Perry, R-Pa. isn't ruling out backing Pentagon spending cuts but said the group is only "willing to take a very light touch on defense." The Washington Post unpacks the conservative caucus' list of priorities in the debt ceiling fight.
Rep. Sheila Jackson Lee is weighing a run for Houston mayor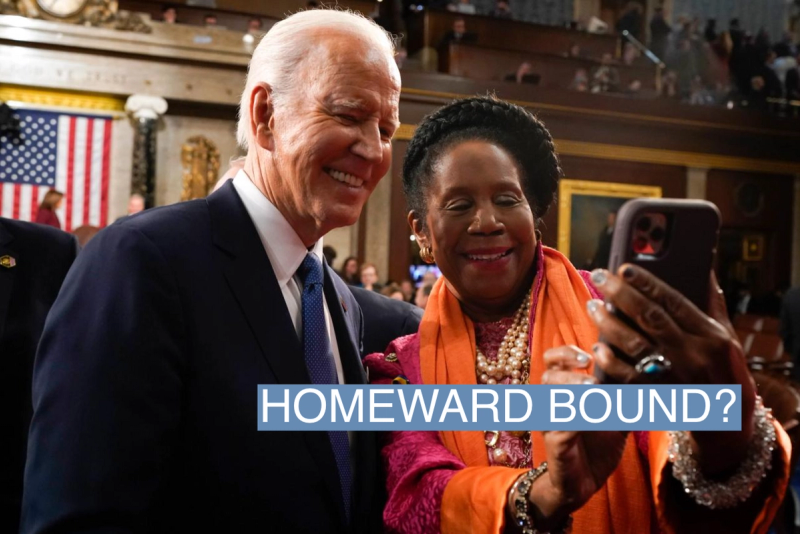 Jacquelyn Martin/Pool-USA TODAY NETWORK
THE SCOOP
Rep. Sheila Jackson Lee, D-Texas is considering a run for mayor of Houston, according to three sources familiar with her plans.
Reached by phone, Jackson Lee declined to comment. But a former district staffer, Trey Daniels, called Semafor to say the congresswoman has been asked to "seriously consider" a run by prominent elected officials, constituents, faith and community leaders.
"Congresswoman Sheila Jackson Lee has never faltered on her commitment to the 18th  Congressional district nor to Houstonians," Daniels said.
KADIA'S VIEW
Jackson Lee would be entering a crowded race, but has the most name recognition after a 28-year career in Congress. A victory would make her the first Black woman to be mayor of Houston, the fourth largest city in the country.
There have been murmurs about a Jackson Lee run in Houston political circles, first reported by local political writer Charles Kuffner, since voters began receiving calls from a pollster last month that included her name in a roundup of potential candidates.
It's another recent instance of a prominent House Democrat looking at a big city mayoral race as a possible career capper. Former Rep. Karen Bass, D-Calif. successfully ran for Los Angeles mayor last year. Rep. Jesus "Chuy" Garcia, D-Ill. unsuccessfully ran for Chicago mayor for a second time this year, failing to make a runoff last month.
Several Democrats have declared they're running for the post, including State Sen. John Whitmire, who is also the brother-in-law of the former mayor Kathy Whitmire. He has already won the endorsement of Rep. Sylvia Garcia, D-Texas, whose congressional district abuts Jackson Lee's. Harris County Clerk Chris Hollins, who rose to local prominence by expanding voting access during the pandemic, has also declared in the race, as has Houston city council member Robert Gallegos, the only Latino on the council.
Jackson Lee's career hit a stumble in 2019 when she was accused in an anonymous former staffer's lawsuit of firing her for threatening to expose an aide at the Congressional Black Caucus Foundation who she said had sexually assaulted her. Lee stepped aside from key posts in response, including her role as chairwoman of the CBCF, but the lawsuit was later dismissed by a judge the next year.
She subsequently served as chairwoman of the Subcommittee on Crime, Terrorism, and Homeland Security in the last Congress, and currently sits on the Judiciary, Homeland Security, and Budget committees.
NOTABLE
Jackson Lee is known for staking out an early seat to the State of the Union each year in order to shake hands with the president and their cabinet. She rebutted critics who saw it as a publicity stunt in a 2017 Texas Tribune profile, saying she uses the time to lobby on behalf of her constituents.
After Silicon Valley Bank's failure, one policy response is gaining bipartisan momentum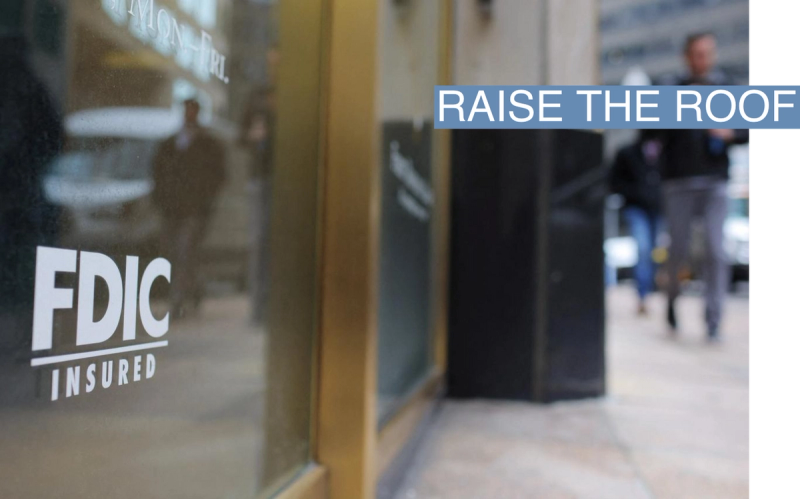 REUTERS/Brian Snyder
Fresh bank regulations might be a nonstarter for now. But an overhaul of federal deposit insurance is getting bipartisan backing, including from members sitting on the powerful Senate Banking panel.
The new willingness to revisit federal deposit insurance comes in the wake of the US stepping in to shield all deposits at Silicon Valley Bank and Signature Bank after their weekend implosions. Lawmakers now seem willing to revisit the existing $250,000 federal insurance limit on checking and savings accounts, last raised in 2008.
Sen. Elizabeth Warren, D-Mass., told Semafor she believes it should be lifted once again with Wall Street bearing the full cost.
"The right answer is clearly to get that number up higher and to have the banks pay for that increased protection rather than the federal government coming in, after the fact in the middle of a crisis, and providing the help to stop a nationwide run on banks," Warren, who sits on Senate Banking, said.
"I'm certainly open to it. I think that you have to do it proactively instead of retroactively," Sen. J.D. Vance, R-Ohio, told Semafor. He argued that right now the U.S. has a de facto "two-tier" banking system.
"Everybody understands implicitly that if [JP Morgan] fails tomorrow, its depositors are gonna get a bailout from the federal government," Vance, another Senate Banking member, said. "Clearly, a $300 million bank in southern Ohio is not going to get a bailout from the federal government."
Both Vance and Sen. Thom Tillis, R-N.C., suggested pegging the current insurance deposit limit to inflation. Sen. Mike Rounds, R-S.D., also told Semafor that the current level is "way too low, and I've always felt that way."
Lindsay Owens, a progressive economist and executive director of the Groundwork Collaborative, said there's a "reckoning" underway on deposit insurance.
"I don't think there's any putting the toothpaste back in the tube here once you start insuring 100% of deposits," she told Semafor. "You probably need new premium structures and new laws in place."
At least one prominent Republican wants to do exactly that. Sen. Mitt Romney, R-Utah, is pushing for universal deposit insurance. While he doesn't sit on the Senate Banking panel, Romney is making the case to other Republicans — including Vance — that charging large depositors an insurance premium that differentiates between the size and riskiness of the bank would be effective at preventing the next bank run.
"I just believe that you can't have depositors worrying about getting their money back," Romney told Semafor. "Anytime that's going to be the case, you're going to present some risks to the sector."
— Joseph Zeballos-Roig
More Democrats now sympathize with Palestinians than Israelis, Gallup poll finds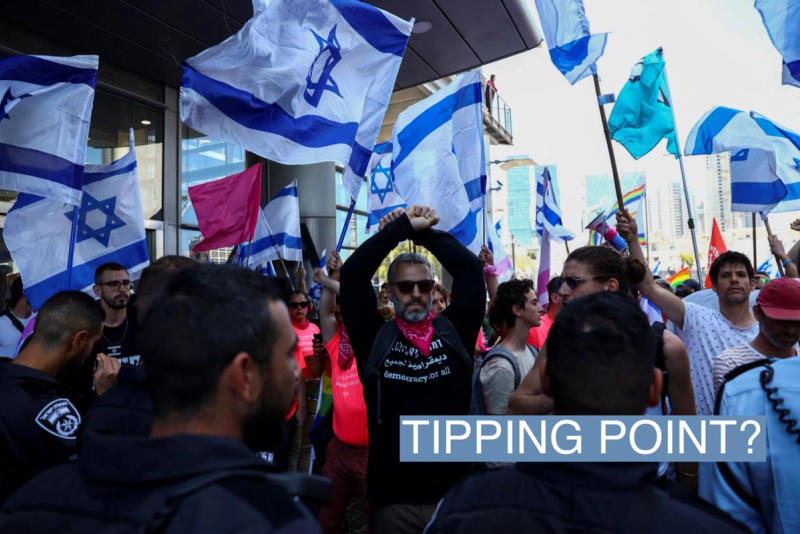 REUTERS/Ronen Zvulun
For the first time, more Democrats sympathize with Palestinians than they do with Israelis, according to new data released today by Gallup.
Forty-nine percent of Democrats answered that they sympathize more with Palestinians, an 11-point increase over the past year. Meanwhile, 38% said they sympathize more with Israelis and 13% don't favor either side, both of which are lows for the survey.
Independents are also sympathizing more with Palestinians than ever before, while Republican views are unchanged since the last time the poll was conducted (78% of Republicans say they sympathize more with Israelis).
At the same time, 68% of Americans still have favorable views of Israel overall, including majorities across party lines. Only 26% view the Palestinian Authority favorably, according to the poll.
"It's always tricky to assign causality to things," Lydia Saad, Gallup's director of U.S. social research, told Semafor, adding that the latest news headlines offered "circumstantial evidence of what's going on."
Recently, there have been headlines about controversial judicial reforms being pushed by Israel's far-right government, including around the time the poll was taken in early February. Violence has surged in the occupied West Bank in recent weeks as well, with the Israeli military escalating raids, Palestinians responding with attacks, and Jewish settlers responding with reprisals of their own.
Saad also said that former President Trump's pro-Israel rhetoric and friendly relationship with Israeli Prime Minister Benjamin Netanyahu, who also clashed with President Obama, could have turned Democrats off.
Younger Democrats, who are much more likely to sympathize with Palestinians, may also be influenced by a rising generation of progressive politicians like Reps. Ilhan Omar, D-Minn. and Rashida Tlaib, D-Mich. (who is the first Palestinian-American woman elected to Congress). Netanyahu barred the two House members from visiting Israel with Trump's encouragement in 2019 over their support for the Boycott, Divestment, and Sanctions movement.
Logan Bayroff, vice president of communications at the liberal advocacy group J Street, which advocates for a two-state solution, objected to the wording of Gallup's question on sympathy. He argued that it sets up an "unhelpful false dichotomy" by asking Americans to "choose sides" between Israelis and Palestinians in the conflict.
"That is the flawed thinking that has infected bad policy making both in the region and in the U.S," Bayroff said.
—Morgan Chalfant
To share this story, click here.
Mark Warner represents Virginia in the U.S. Senate and is the chairman of the Senate Intelligence Committee. He is cosponsoring a bill that would give the government new powers to crack down on foreign technology for national security reasons.

Stories that are being largely ignored by either left-leaning or right-leaning outlets, according to data from our partners at Ground News.
WHAT THE LEFT ISN'T READING: Chuck Schumer plans to give donations he received from Silicon Valley Bank's CEO to charity.
WHAT THE RIGHT ISN'T READING: Federal investigators are scrutinizing Rep. George Santos', R-N.Y. role in brokering the sale of a multimillion dollar yacht, according to the New York Times.
If you're liking Semafor Principals, consider sharing with your family, friends and colleagues. It will make their day.
To make sure this newsletter reaches your inbox, add principals@semafor.com to your contacts. If you use Gmail, drag this newsletter over to your 'Primary' tab. You can also reply with a hello. And please send any feedback our way, we want to hear from you.
Thanks for getting up early with us. For more Semafor, explore all of our newsletters.
— Steve Clemons