| | |
| --- | --- |
| | |
| Flagship | |
| | | |
| --- | --- | --- |
|  Nairobi |  Islamabad |  Manchester |



Tom Chivers

Welcome to Flagship! Are you finding this newsletter useful? Please spread the word!

Was this email forwarded to you? Sign up here!
The World Today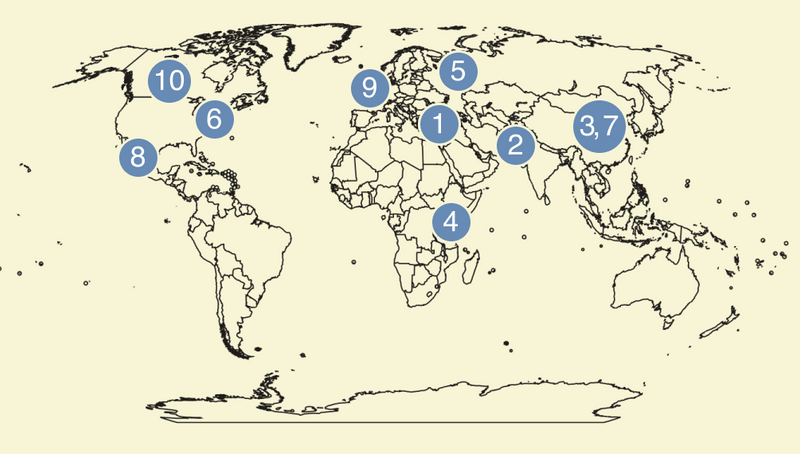 Turkey cold hits rescue
Pakistan's Wikipedia block
Balloon spat blows up
Kenya can sue Facebook
Risks for Russian mercenary
Salman Rushdie speaks
Debt crisis for China regions
Mexico builds solar
Soccer's Man City accused
The return of the beaver
PLUS: Reshaping the United States' most storied military force, and ranking the world's roller coasters.
Weather slows Turkey quake relief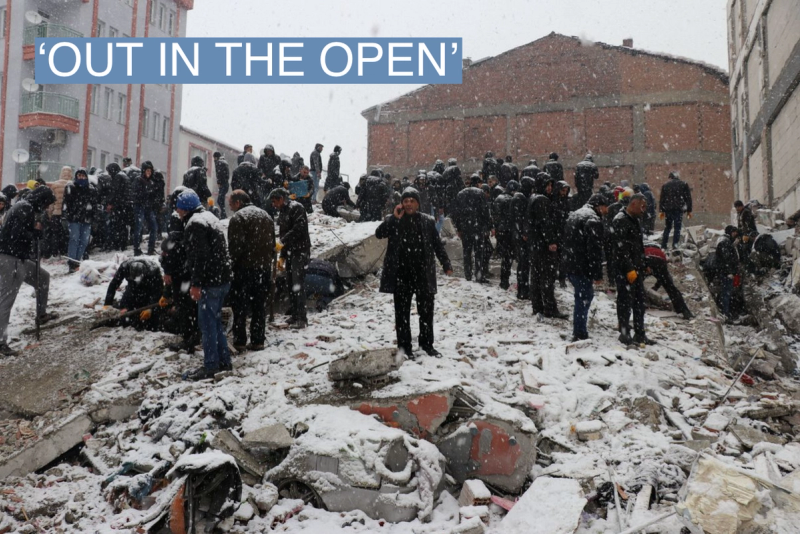 Ihlas News Agency (IHA) via REUTERS
Cold, rain, and snow slowed rescuers' search for survivors in Turkey and Syria after two huge earthquakes killed at least 5,000 people. "Many people have lost homes — they're out in the open," one Al Jazeera journalist said, noting that millions already live in tents in northern Syria. The medium-term impact is concerning too. The quake damaged a major port and gas pipelines, the Turkish energy minister said, predicting power outages. Turkey's economy was already struggling: inflation hit 57% recently. President Recep Tayyip Erdogan had promised energy subsidies, but the disaster will reshape priorities. Syria's economy is in even worse shape after nearly 12 years of civil war. Dozens of countries have pledged to send aid.
Pakistan blocks Wikipedia
Wikipedia was blocked in Pakistan for two days for hosting "blasphemous content." The Pakistan Telecommunication Authority did not specify what the material was but the Muslim-majority nation has previously barred YouTube, TikTok, and Facebook over content it deemed sacrilegious, as the religiously conservative government struggles to deal with a largely irreligious internet culture. Blasphemy is a volatile issue and has in the past led to deadly attacks. Digital rights campaigners told the BBC the ban was being used to "silence any dissent," while the Wikimedia Foundation said the block deprived the world of "Pakistan's knowledge, history, and culture." Islamabad lifted the ban on Tuesday morning.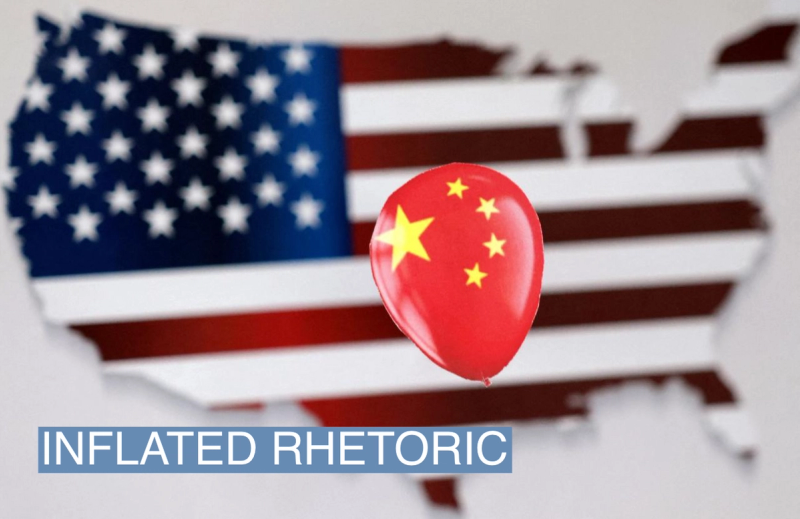 REUTERS/Dado Ruvic
China's rhetoric over the balloon dispute — initially almost embarrassed — grew more aggressive. Beijing's presumptive next ambassador to Washington called the shooting down of what China calls an "unmanned airship" an "abusive use of force," mirroring angry American remarks. Analysts speculated that China's leadership was unaware the balloon was over the U.S.: That the incident was down to poor communication within China's bureaucracy, or the military, seeking to derail a calming of tensions with Washington. Whatever the cause, Secretary of State Antony Blinken's trip to Beijing, which U.S. officials were at pains to say was postponed and not canceled, looks unlikely to be rescheduled anytime soon.
Facebook faces Kenya lawsuit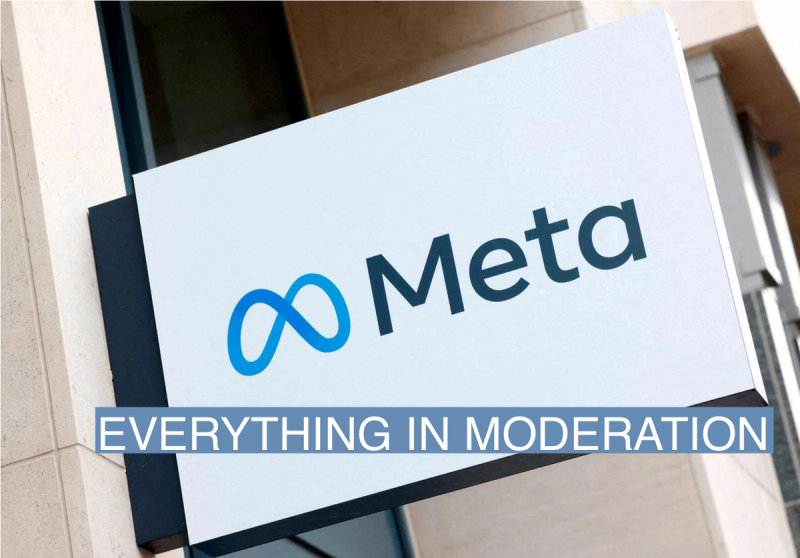 REUTERS/Yves Herman
A Kenyan court determined Meta can be sued for psychological distress. The case was filed by Daniel Motaung, a former content moderator in Nairobi who worked for Meta through a contractor and says he suffered post-traumatic stress disorder from viewing disturbing images, The Washington Post reports. Meta, which owns Facebook, unsuccessfully sought to evade responsibility on the grounds that it doesn't have an office in Kenya. In 2021, a California judge approved an $85 million settlement for more than 10,000 Facebook moderators who accused the company of failing to protect them from psychological injury. Content moderators have described their job as "a nightmare."
Russian mercenary chief at risk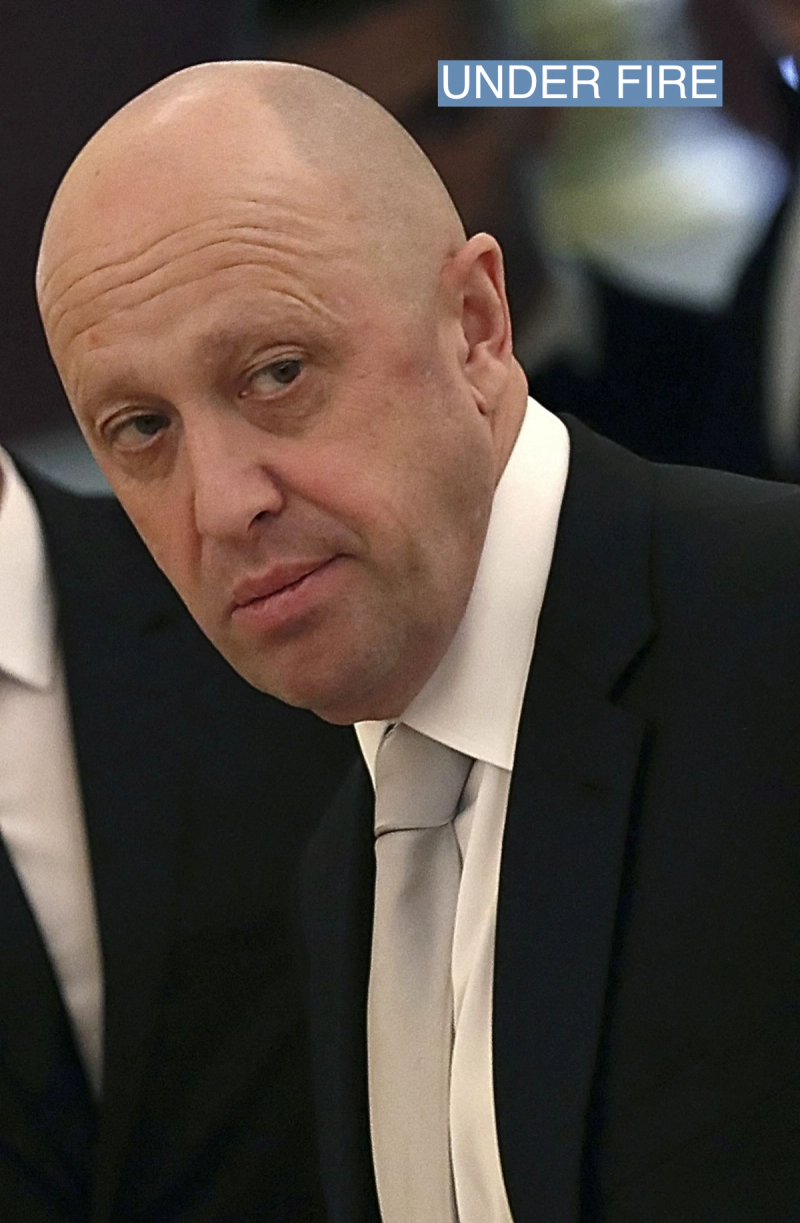 REUTERS/Sergei Ilnitsky
The growing prominence of Yevgeny Prigozhin — head of the Wagner mercenary group fighting in Ukraine — is making him a target within Russia. The killing of a high-profile lieutenant, possibly in an execution, and increasingly vocal criticism from the nationalist military blogger Igor Girkin indicate Prigozhin's fame has costs, the security analyst Mark Galeotti noted. So long as he provides Russia with the soldiers it needs, Prigozhin is likely safe. "But when it runs out, it is likely that his political competitors will simply get rid of him," the sociologist Svetlana Stephenson wrote in Novaya Gazeta.
Rushdie speaks after attack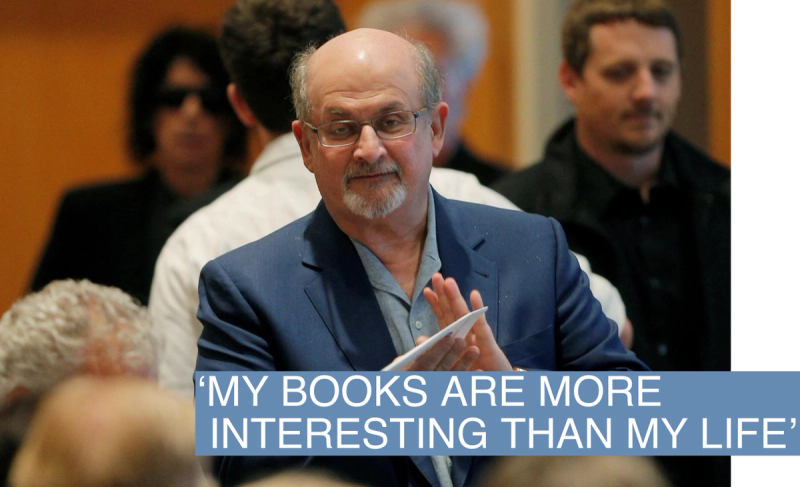 REUTERS/Brian Snyder
Salman Rushdie's new novel Victory City is released today. Set in fourteenth-century southern India, it tells the story of a young girl's divine encounter and the creation of a metropolis in which women resist patriarchal rule. It is Rushdie's fifteenth novel, the first to be published after a near-fatal attack at a literary event in August that left him blind in his right eye. "I've always thought that my books are more interesting than my life," he told The New Yorker in his first interview since the stabbing. "Unfortunately, the world appears to disagree."
Chinese regions at risk of debt default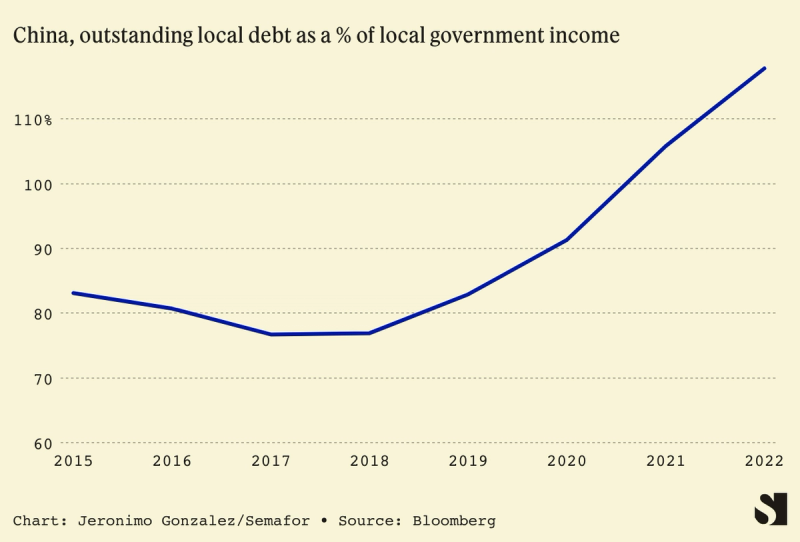 Local governments across China risk defaulting on accumulated mountains of debt. City and provincial authorities spent huge amounts to maintain the country's zero-COVID policy from mass testing to enforcing quarantines, while tax revenues dropped due to regular, strict lockdowns. Governments have responded by cutting civil servant pay, paring back public transport, and even reducing heating subsidies, CNN reported. Debt burdens are spread unequally, with powerful economies such as Shanghai and Guangdong less at risk. Local government financing has become more transparent in recent years, but remains nepotistic, the China-focused think tank MacroPolo wrote in a recent analysis: "These dynamics can lead to contagion."
Mexico's tentative solar steps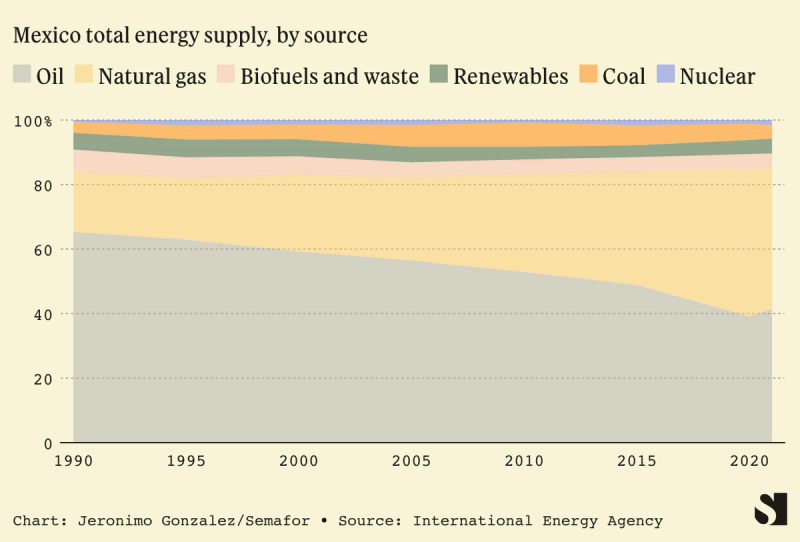 The Mexican government announced the creation of Latin America's largest solar panel park. Power from the $1.6 billion state-owned project in the Sonoran desert is expected to enter the country's electricity grid in April. Environmentalists dismissed the project "as a sideshow distracting from a retrograde nationalist energy policy," Reuters reports. The government has focused its energy policies on increasing oil extraction and refinement: Its flagship infrastructure project is an $18 billion oil refinery. Despite Mexico's large green energy potential, just 4.5% of its energy supply comes from renewable sources. Climate Action Tracker expects Mexico's emissions to rise through 2030.
Man City accused of financial doping
Action Images via Reuters/Lee Smith
Manchester City Football Club was accused of spending more than it was allowed to under Premier League financial rules. Clubs' spending is limited by their revenue under the Premiership's rules. City — which has won the league six times since Abu Dhabi royals bought it in 2008 — allegedly misrepresented its income to circumvent those rules and pump its owners' money in. A guilty verdict could mean expulsion from the league, shaking up world soccer. Other teams, including Paris Saint-Germain and Newcastle United, are petrostate-owned, and Liverpool and Manchester United may be soon. But if success becomes harder to buy, it could make one sportswashing route less attractive.
Beavers rebuild northern wetlands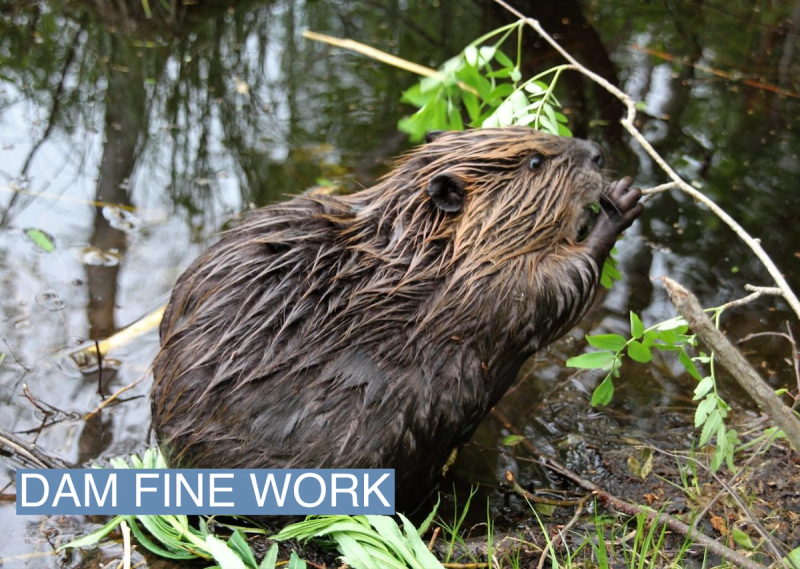 Flickr/Yrjo Jyske
Beavers are restoring wetland ecosystems across the northern hemisphere. The large, semi-aquatic rodents were once common across northern Europe and North America, playing a crucial role in the environment. Their dams filtered rivers, built vast lakes, and allowed wildlife to thrive. Beavers especially shaped the Canadian landscape. But they were hunted almost to extinction in the 19th century: Their fur, meat, and scent glands were highly prized. Reintroduction programs have brought them back to most European countries, the BBC reported, and they are a common sight in Canada and many U.S. states again. Their dams reduce flooding, sequester carbon, and improve biodiversity.
Nigeria's human rights body is expected to launch a special panel to probe allegations that the military ran a secret abortion program in its fight against Islamist insurgents.
U.S. President Joe Biden makes his State of the Union Address to Congress at 9 p.m. ET.
General sale tickets released for Beyoncé's U.K. Renaissance tour.

The United States Marine Corps faces a controversial overhaul. The Marines are a "hallowed" institution, an analyst wrote for the BBC, famous for hard-fought Pacific victories in World War II. Under the new plan, the Corps will lose large-scale amphibian assault capability, instead focusing on small, dispersed, hard-hitting forces. Several infantry battalions and all tanks will go, replaced with rocket artillery and small ships. The idea is to be ready for war with China, but a retired general called it "intrinsically flawed." Others think it's a necessary change: "The critics are looking backwards to a gloried past," one said.
The world's best roller coasters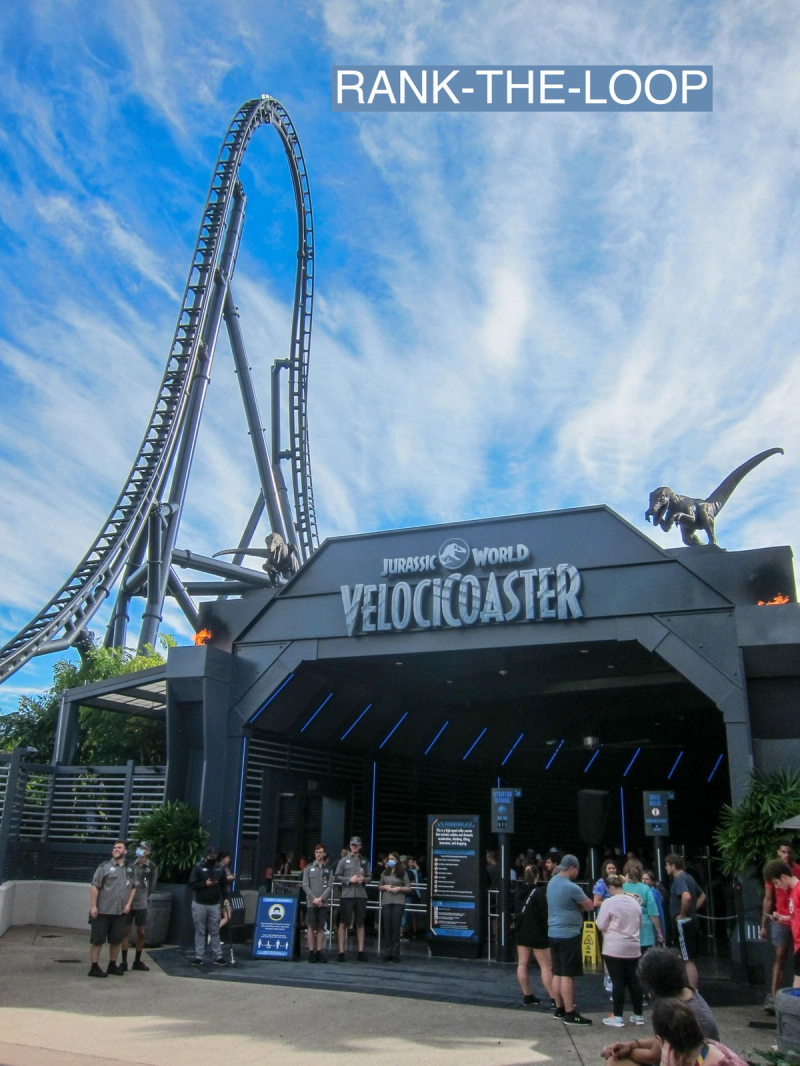 Flickr/Joe Shlabotnik
A roller coaster super fan picked his top 10 rides. Martin Valt, a 61-year-old medicolegal adviser who has ridden more than 3,000 roller coasters in 56 countries, put Florida's Jurassic World VelociCoaster in pole position. "The best there is, there was and possibly ever will be," he told The Mirror, about the 2021-launched attraction that plunges riders down a 140-foot drop at 80 degrees. Hyper Coaster in Turkey and Britain's Nemesis also featured on his list. "Rollercoasters will never go out of fashion," said Valt, "because fun will never go out of fashion."
If you enjoyed Flagship, please share it with your family, friends, and colleagues — it makes a big difference to our mission to cover the world with intelligence and insight.
To make sure Flagship hits your inbox every day, add flagship@semafor.com to your contacts. In Gmail, drag our newsletter to your "Primary" tab.
You can always reach us on that address, or by replying to this email. We'd love to hear from you!
Thanks for reading, and see you tomorrow.
— Tom, Prashant Rao, Preeti Jha, and Jeronimo Gonzalez