| | |
| --- | --- |
| | |
| Flagship | |



Tom Chivers

Welcome to Flagship! Are you finding this newsletter useful? Please spread the word!

Was this email forwarded to you? Sign up here!
The World Today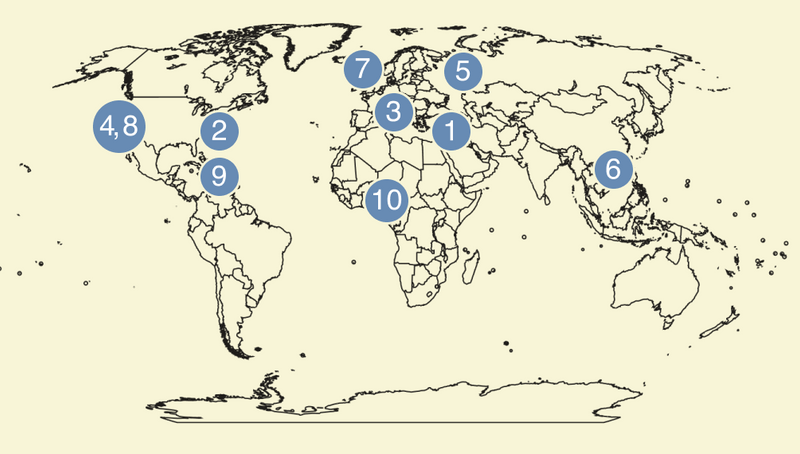 Turkey quake kills hundreds
Balloon spat grows
Biggest-ever bird flu outbreak
Google buys AI stake
Russia turns to Iran and China
Biggest Hong Kong security trial
UK health workers on strike
California makes insulin
Haitians want world's help
Africa triumph at Grammys
PLUS: Some unchanging talking dinosaurs turn 20, and the London Review of Substacks.
Hundreds dead in Turkey quake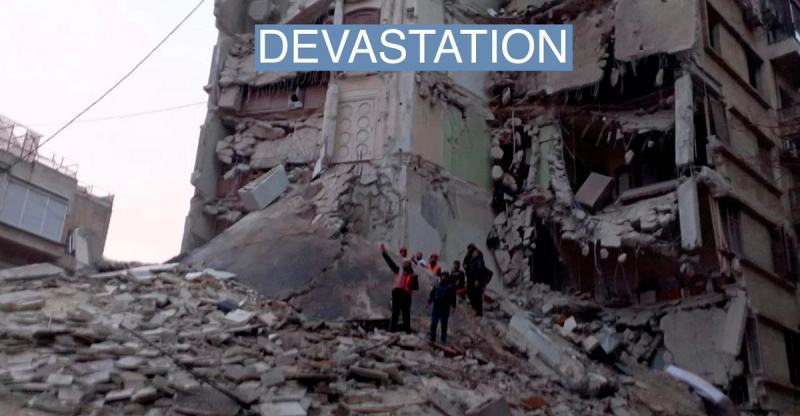 SANA/Handout via REUTERS
At least 1,000 people died in an earthquake near the Turkey-Syria border. The magnitude 7.8 quake hit the seismically active region early Monday morning, its epicenter 20 miles from the city of Gaziantep. The quake was the biggest in the area since 1939, and its scale was magnified by the region's poverty. The area holds millions of refugees, and its buildings are "extremely vulnerable" to earthquakes, the United States Geological Survey said. The death toll is expected to rise significantly: Hospitals were damaged, and snow-blocked roads are hampering rescue efforts. A comparable earthquake in Turkey in 1999 killed 17,000.
Tensions grow over balloon dispute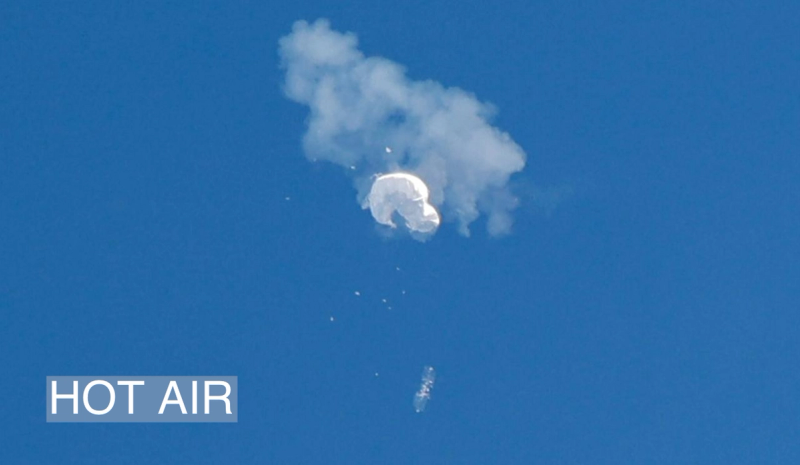 REUTERS/Randall Hill
U.S. Navy divers scoured the Atlantic Ocean for debris from a Chinese balloon shot down by Washington over the weekend. The U.S. says it was for espionage, Beijing insists it was for meteorological data. Though China already has an extensive satellite network, balloons can provide complementary information, including for security purposes. Beijing played down the incident, with Chinese commentators suggesting Washington was using it to foment anti-China sentiment. Still, the diplomatic dispute, which resulted in the cancellation of Secretary of State Antony Blinken's planned Beijing visit, showed little sign of relenting, propelled as much by American domestic politics as by the merits of the crisis, reflecting a hardening anti-China consensus in Washington.
Biden administration officials said similar incursions occurred multiple times during Donald Trump's presidency, while conservatives railed against the White House's alleged lack of disclosure. Yet as Gideon Rachman pointed out in the Financial Times, "by historic standards, the current episode looks like a relatively minor infraction." China reportedly hacked the U.S.'s Office of Personnel Management and executed or jailed at least a dozen American spies in recent years, while Washington has increased its own intelligence efforts towards Beijing. Former CIA director Michael Hayden told SpyTalk the latest incident was "not a big deal."
Worst-ever bird flu outbreak hits
The world is experiencing its biggest-ever bird flu outbreak. The H5N1 bird flu strain has killed millions of wild and domestic birds around the world. It has also infected mammals, including mink, which have worryingly human-like respiratory tracts. There is little evidence yet of mammal-to-mammal transmission. When H5N1 reached humans in the past, it was less infectious than COVID-19, so suppression may be easier. But it is also far more deadly: More than half of known cases led to death. H5N1 vaccines exist, but Zeynep Tufekci — a commentator who consistently made the right calls over COVID-19 — wrote in The New York Times that production must be ramped up urgently.
Google bets on ChatGPT rival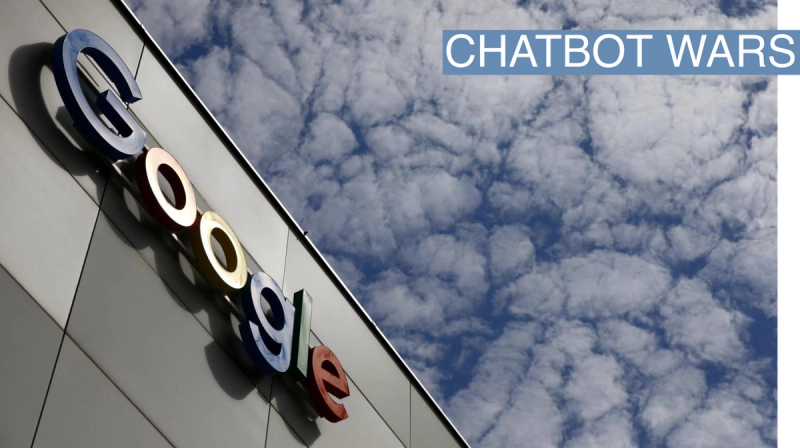 REUTERS/Arnd Wiegmann
Google bought a $300 million stake in the artificial intelligence startup Anthropic in a bid to keep up with its rivals. Google is unnerved by the rise of ChatGPT: Microsoft invested $10 billion in the chatbot's creator OpenAI, and is integrating the platform with its software. Google's search engine is still its biggest income stream, and ChatGPT — able to give relevant natural-language answers to questions rather than a string of links — is the first real threat to its dominance. Anthropic, founded in 2021 by former OpenAI staff, is developing its own chatbot, Claude, although it is not yet public.
Moscow turns to Iran and China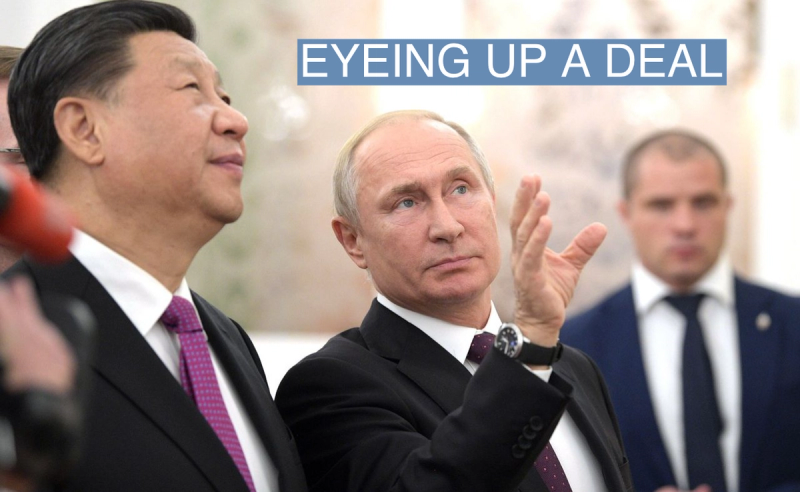 WikimediaCommons/The Presidential Press and Information Office
Russia is deepening its reliance on China and Iran ahead of a reported spring offensive in Ukraine. Trade data indicates Chinese state-owned defense firms made thousands of shipments of dual-use technology and equipment to sanctioned Russian companies in recent months, while Moscow and Tehran are planning to build a factory in Russia to produce Iranian-designed drones, The Wall Street Journal reported. Kyiv expects Moscow to mount a new assault on its territory this month — perhaps around the one-year anniversary of the invasion on Feb. 24 — and has tracked increased Russian troop and equipment movements, the country's since-dismissed defense minister said.
Hong Kong activists face jail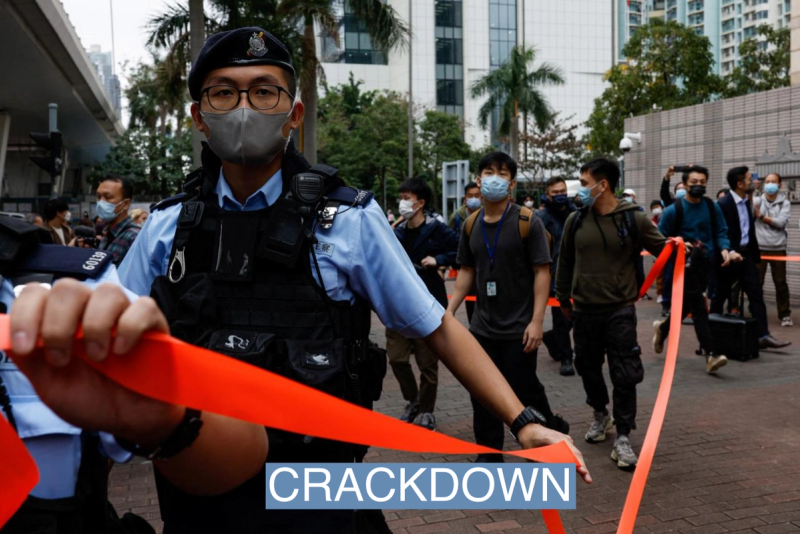 REUTERS/Tyrone Siu
Hong Kong opened its largest national-security law trial. Forty-seven pro-democracy activists face life imprisonment for organizing or participating in an unofficial 2020 primary vote, charges critics say are part of a concerted effort by Beijing and its representatives in the city to wipe out any political opposition. Since widespread pro-democracy protests in 2019, Hong Kong has arrested and convicted activists, curtailed civil liberties, and heavily restricted the press. Even foreign companies are not immune: Disney has cut two episodes of The Simpsons that reference Chinese "forced labor camps" and the 1989 Tiananmen Square massacre from its streaming platform in the city.
UK hit by health service strikes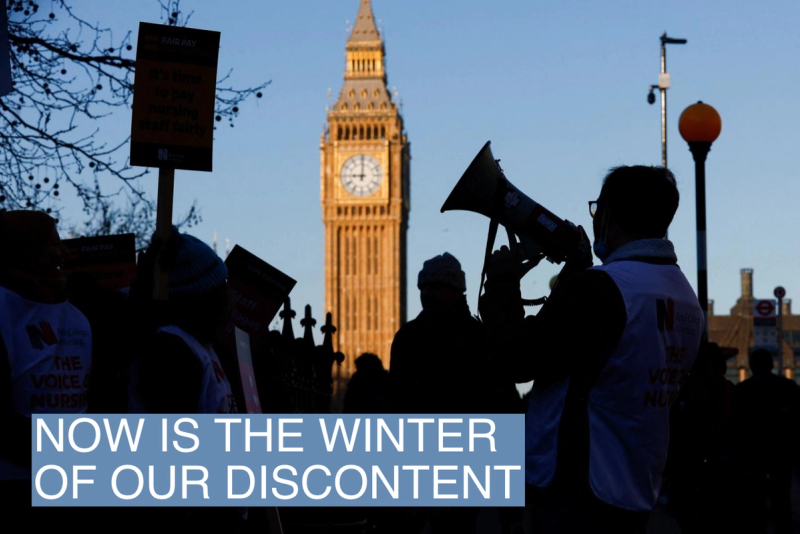 REUTERS/Peter Nicholls
Britain's health service was hit by its largest-ever strikes. Ambulance staff and nurses walked out over a wage dispute. Physiotherapists and other care workers will down tools later in the week. The government has so far refused to budge on pay. It's part of a much wider series of strikes across the country. Last week, most schools were closed due to a teachers' strike, and transport services have been disrupted for months. Britain's combination of industrial action, weak economic growth, and a divided, unpopular government has a distinctly 1970s feel to it.
California's public option for insulin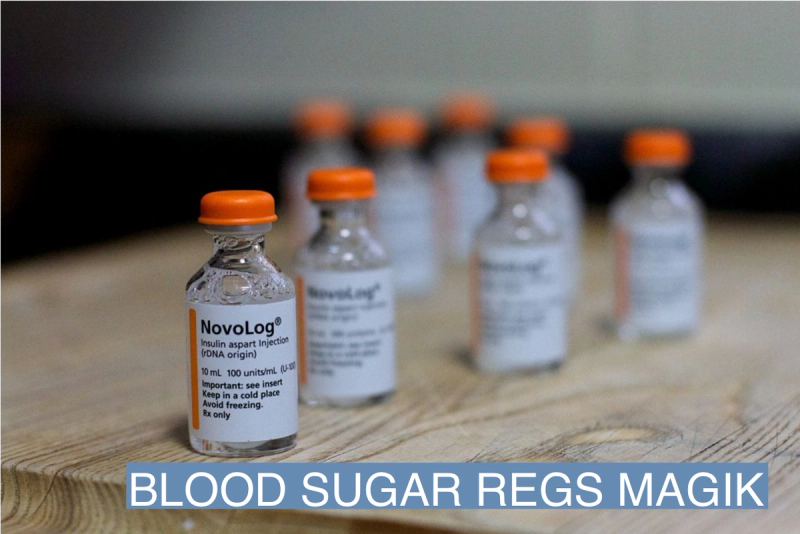 Pxhere
California will start publicly manufacturing insulin to combat spiraling costs for patients. Insulin is a hormone that controls blood sugar levels. In diabetes, that process goes wrong, and many diabetics need regular insulin injections. Insulin is cheap to make — about $10 a dose — but in the United States often sells for far more, because the Food and Drug Administration's regulations allow pharma companies to keep cheap generic versions off the market. Vox reported that California plans to make its own generics and sell them at close to production cost: The state legislature has already passed a bill permitting state production of insulin.
Haitians back foreign help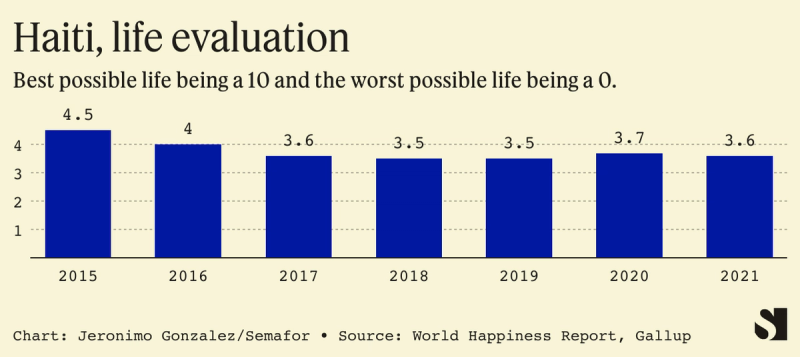 Almost 70% of Haitians back an international force to fight the gangs that control much of the country. The figure represents a marked shift: Many Haitians had opposed foreign intervention, with previous missions marred by abuses. Experts believe gangs now control a majority of the country, and over the weekend, a Canadian military plane flew over Haiti "to disrupt the activities of gangs." Haiti is expected to be on the agenda when U.S. President Joe Biden visits Canada in March, Reuters reports. Writing in Politico, a former U.S. ambassador to Haiti warned that past interventions failed to build the country's democratic institutions. If future ones fail, "Haiti will only continue on its path to complete disintegration."
Grammy success for Africa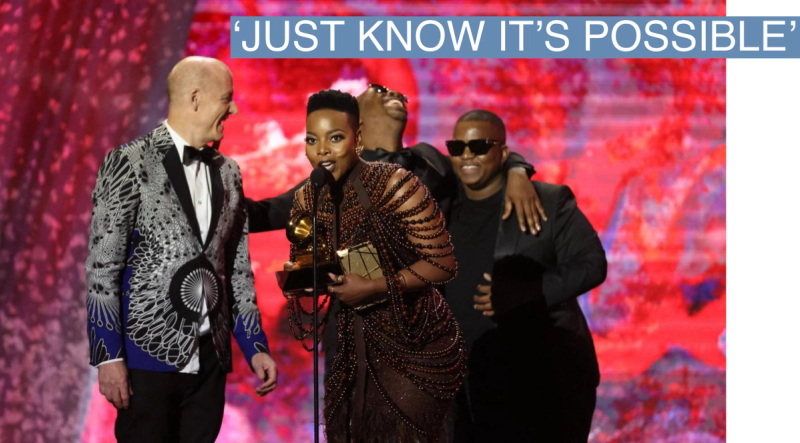 Nomcebo Zikode. REUTERS/Mario Anzuoni
African artists made major breakthroughs at the Grammys. Tems became the first female Nigerian artist to win a Grammy in the best melodic rap performance category, while South African artists Nomcebo Zikode, Zakes Bantwini, and Wouter Kellerman won the best global music performance award for their song Bayethe. The title, which refers to a Zulu royal salute, was described by the artists as a global call to action in an era of hardship. On stage Bantwini said the win "proves and affirms that every dream is valid," reported Eyewitness News. "For every child in a ghetto, in a village: just know it's possible."
French and German economy ministers will meet business leaders and politicians in Washington to discuss cooperation with European businesses.
Results are due from a weekend referendum in Ecuador that asked voters if they backed cutting the number of legislators and opening fellow citizens to extradition abroad.
Thousands of boxers gather in Thailand to set the Guinness World Record for the largest wai kru ceremony, performed by Muay Thai fighters before a fight commences.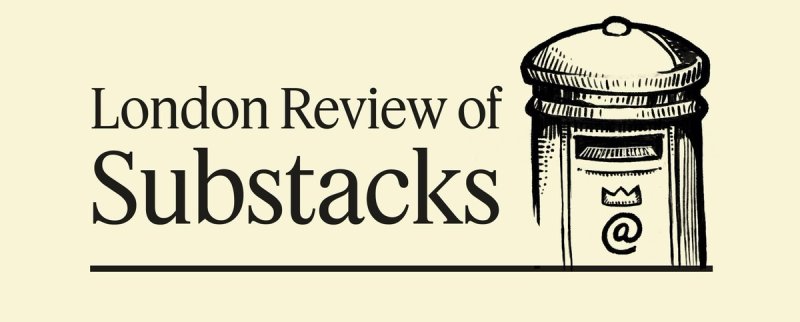 Eat the rich…
Why don't Western governments tax wealth more? After all, we live in a time of growing inequality, and "tax the rich" sounds like it should be a popular slogan. And yet the average rate of wealth taxes — inheritance tax, property tax, land tax — is down across the rich world, even in more socialist places like Scandinavia. What's going on?
The political scientist Ben Ansell has some answers. For one thing, inequality is up, but only by the standards of the last few years: Historically, the richest owned a much greater share of wealth. And while people say they want to tax the richest, no one thinks they themselves are the richest. But most importantly, people don't think it's fair: They see it as double-dipping, taxing income already taxed. Inheritance tax in particular "gnaws away at many people's fundamental views of desert, effort, and prudence."
…but walk off the calories
People are fatter than they used to be. That's true worldwide, but extremely visible in the United States. There's a claim that this started to happen more quickly around 1980, and people have come up with a variety of explanations why, from trans fats to lithium.
Matt Yglesias argues that they're making up a mystery where there isn't one. Americans have always been getting heavier, at a steady rate. The apparent change around 1980 was driven by an aging population: The median American has become older since then, and older people tend to be fatter. But the steady increase between birth cohorts is unsurprising: As the economy has grown, people can afford more and tastier food, and while it has some downsides, it's broadly a good thing. "Why have Americans been steadily gaining weight, except when interrupted by depression and war?" he asks. "Because we like food and we're getting richer."
Turning Japanese
The BBC's Tokyo correspondent Rupert Wingfield-Hayes argued in a much-read farewell essay after 11 years in Japan that it had not changed enough: It's gerontocratic, it resists immigration, and women don't prosper in the workforce. Economist Noah Smith makes the opposite case: There has been change. One in eight Tokyo residents was born outside Japan. Women in management are up by nearly a half in a decade –– from a low base, but still.
Smith also contested Wingfield-Hayes's complaint that Japanese homes, unlike Western ones, lose value over time. That, in Smith's view, is one of Japan's biggest strengths: It builds enough houses. Western house prices rise because of scarcity. Tokyo's housing stock grows twice as fast as Paris's, London's, or New York's. "Because Japanese people don't use their houses as their nest eggs," Smith argued, "there is not nearly as much NIMBYism in Japan."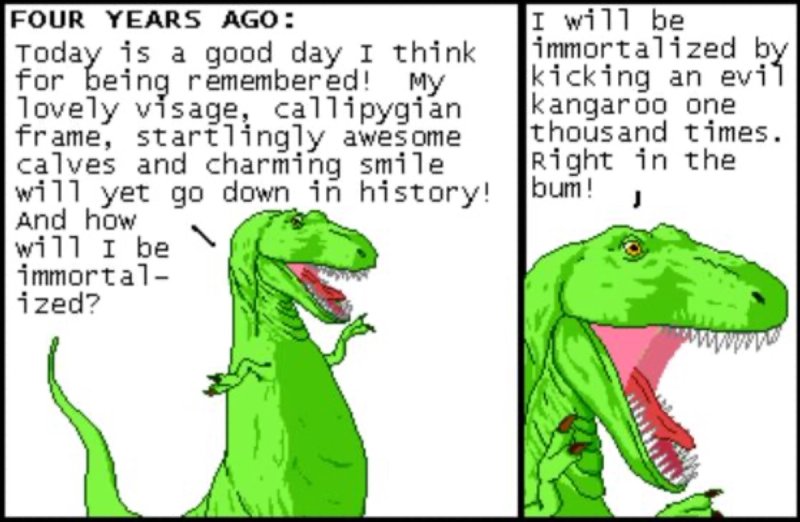 The webcomic Dinosaur Comics turned 20 this month. In February 2003, a Canadian undergraduate called Ryan North realized he wanted to work in comics. There was one problem: He couldn't draw. So he arranged clipart images of dinosaurs into six panels, wrote dialogue for them, and published it online. He posted three a week for 20 years, with the same six images, and gained millions of readers. Since then he's become a Marvel writer, adapted Slaughterhouse-Five into a comic, and become a meme after he and his dog got stuck in a hole. In the 20th anniversary comic, T-Rex, the main character, was allowed to break past the sixth panel for the first, and only, time.
If you enjoyed Flagship, please share it with your family, friends, and colleagues — it makes a big difference to our mission to cover the world with intelligence and insight.
To make sure Flagship hits your inbox every day, add flagship@semafor.com to your contacts. In Gmail, drag our newsletter to your "Primary" tab.
You can always reach us on that address, or by replying to this email. We'd love to hear from you!
Thanks for reading, and see you tomorrow.
— Tom, Prashant Rao, Preeti Jha, and Jeronimo Gonzalez