Principals

with Steve Clemons
| | | |
| --- | --- | --- |
|  Washington |  Moscow |  Dana Point |
Joe Biden is not only sending tanks to Ukraine, he is now going after the Putin-allied transnational paramilitary Wagner Group with sanctions and a spotlight on its global crimes. Morgan Chalfant profiles the villainy of this group that's been accused of systematic rapes, mass executions and child trafficking.
Whereas Vladimir Putin thought that high energy prices and the stress of a winter war would divide allies, the opposite seems to have happened. At a dinner last night celebrating the 60th Anniversary of the Elysee Treaty between France and Germany, French Ambassador Philippe Etienne toasted German Ambassador Emily Haber for committing their own Leopard 2 tanks to Ukraine, with members of Congress happily watching on.
Dave Weigel has coverage this morning and throughout the day of the imminent showdown between the two top contenders to run the Republican National Committee, Ronna McDaniel and Harmeet Dhillon. If you haven't signed up for his newsletter Americana yet, today would be the perfect time.
PLUS: One Good Text with Senator Peter Welch, D-Vt. on the now-defunct Durham investigation.
Was this email forwarded to you? Sign up here!

☞ White House: Biden called for a "swift, full, and transparent investigation" into the death of Tyre Nichols, who died days after being beaten by Memphis police officers at a traffic stop. Biden also called for peaceful protests in response to his death after murder charges were unveiled against five officers involved.
☞ Chuck Schumer: The Senate majority leader announced committee assignments for Democrats in the new Congress, making it official that Sen. Sheldon Whitehouse, D-R.I. will be the Budget Committee chair. Newly-elected senators John Fetterman and Peter Welch got their assignments as well.
☞ Mitch McConnell: The Senate GOP leader will have to contend with Sen. Rick Scott, R-Fla. and his controversial 11-point plan for some time longer. Scott announced plans to run for reelection next cycle, which ostensibly means he won't be running for president.
☞ Kevin McCarthy: The House speaker told reporters Elon Musk stopped by for his birthday. "We've been friends for years," he said. Musk later tweeted that he met with both McCarthy and Democratic leader Hakeem Jeffries to "discuss ensuring that this platform is fair to both parties."
☞ Hakeem Jeffries: The minority leader will deliver his 10th annual State of the District address this Sunday in his hometown, Brooklyn, N.Y. Senate Majority Leader Chuck Schumer is expected to attend along with other VIPs.
Former special counsel John Durham's investigation into the Trump-Russia investigation turned out to be a dud. The same cannot be said of the New York Times' investigation into Durham's investigation, which is packed with bombshell allegations that he and then-Attorney General Bill Barr teamed up on a fruitless quest to discredit the FBI filled with shoddy work and conspiracy rabbit holes. The biggest revelation: Durham and Barr unexpectedly came across information in 2019 that required a criminal investigation into Donald Trump's finances. News of the criminal probe leaked to the press, but not the subject — prompting over a year of uncorrected speculation that the investigation was instead growing closer to prosecuting "deep state" officials who had wronged Trump.
The 2024 California Democratic Senate primary is off to a brisk start, even without an official decision by Sen. Dianne Feinstein to retire. Rep. Adam Schiff, D-Calif., who has plenty of time on his hands after being tossed off the House Intelligence Committee by Kevin McCarthy, made his bid official with a video that, among other things, touts his experience as one of the managers of Trump's first impeachment.
Japan and the Netherlands will join the U.S. in imposing new limits on semiconductor technology sent to China, according to Bloomberg News, which reported that talks between the three nations are expected to conclude as soon as today. It's a major development in part because Dutch company ASML has a monopoly on manufacturing the world's most advanced machines for printing semiconductors. ASML's chief executive recently called for "sensible" export controls on China that don't have a "major impact" on industries in an interview with the Financial Times.
The National Archives asked living former presidents and vice presidents to check their records for any classified information. Meanwhile, frustrated members of the Senate Intelligence Committee are weighing how to squeeze information out of the intelligence community about the classified documents found at the homes of Trump and President Biden.
— Morgan Chalfant and Benjy Sarlin
Punchbowl News: House Budget Chair Jodey Arrington, R-Texas says that the constitution will require the U.S. to keep paying its bondholders even if the U.S. breaches the debt ceiling, thanks to a clause in the 14th amendment that states the federal debt "shall not be questioned." Key context: Conservatives have long argued that, in the event of a breach, the government should prioritize making interest payments at the expense of its other bills, and have introduced legislation that would require it. Democrats have opposed the idea.
Playbook: Politico picked up on grumbles from "many RNC members" about the need for new leadership at the RNC to "beat back Mar-a-Lago fever."
The Early 202: Rep. George Santos', R-N.Y. campaign briefly reported making 1,200 small payments that totalled $254,000 to "anonymous" but then amended its filing to remove them.
Axios: The RNC is planning to require candidates to clear a certain threshold of unique donors to get on the debate stage, like the Democrats did during the last presidential cycle.
The RNC is finally picking its chair after a surprisingly intense race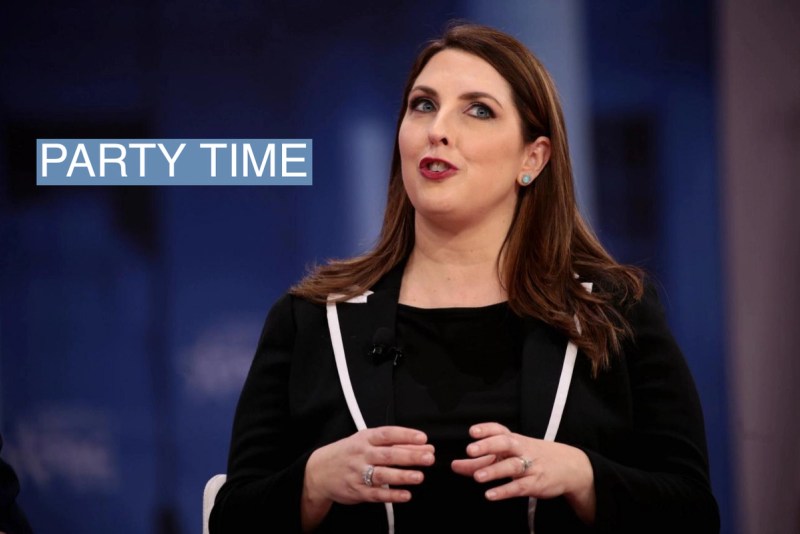 THE NEWS
DANA POINT, Ca. – The Republican National Committee will elect its leadership team today, after a short but bitter contest between three-term chair Ronna McDaniel, California RNC member Harmeet Dhillon, and MyPillow founder Mike Lindell.
McDaniel had tried to stop the race before it started, with a letter from most of the RNC's 168 members praising her performance after a disappointing midterm. Dhillon and Lindell pressed on, appealing to conservative activists and media outlets who were critical of McDaniel.
That paid off on Thursday, when Florida Gov. Ron DeSantis told Dhillon supporter Charlie Kirk that the committee needed "new blood" after "three substandard elections" for the GOP.
"I suspect it will have an influence on people," Dhillon told reporters. "We're having a lot of suppressed conflict here, and it's all coming to the surface."
But Dhillon, who has 29 public commitments from members, entered the vote at the Waldorf Astoria far short of the 85 votes she'd need to replace McDaniel. Members voting to keep the chair said that she wasn't to blame for 2022 losses, and even some undecided members said that a deluge of emails from McDaniel critics, after a pro-Dhillon website had shared their contact information, had mixed results.
"Some of them were ridiculous and threatening — mean-spirited," said New Jersey GOP chairman Bob Hugin. "But I've certainly learned a lot from the others."
Lindell, who isn't a member of the committee, came into the meeting with a single supporter, and Dhillon said she'd give him a role in the party if she prevailed. Both had called for the committee to dump vendors and law firms that donated to Democrats, while McDaniel argued that the criticism of the committee was undermining its work.
"I'm running on unity," McDaniel told Semafor before the meeting began. "It's easy to burn it down, it's harder to build it, and I want to work with every RNC member to make sure we're successful in 2024."
DAVID'S VIEW
There's intense media interest in a race that most Republicans don't think will be close. Why? One reason is the (very) slim chance that McDaniel, who for the first time doesn't have Donald Trump's endorsement for this job, could lose.
A bigger reason is the way that pro-Trump conservative activists and media mobilized behind Dhillon — from mega-donors like Richard Uihlein to Kirk's Turning Point USA network to Steve Bannon's "War Room" podcast. Their involvement has made the contest more acrimonious and raised the stakes on the results, which are now a heat check for the grassroots right after a midterms in which their favored candidates took plenty of criticism.
"If Ronna McDaniel is re-elected, it's crazy to think that the party will come back together," said Caroline Wren, a GOP fundraiser helping to run Dhillon's campaign, at a Wednesday forum with Lindell, hosted by conservative radio host John Fredericks. "The entire Fox News evening lineup has called for her to resign."
On Thursday, Dhillon said she was still wrangling votes, but added that she, Lindell, and McDaniel had told members that they'd come together after the election, no matter who won.
"Whatever happens here," said Dhillon, "we'll be working towards electing a Republican president in 2024."
NOTABLE
Peter Roff at The Daily Caller sees few substantive differences in the RNC race despite the drama, and thinks the results may be of little consequence. "No one is sure what the RNC does anymore or even if it's needed," Roff writes. "The rise of the Internet as a political tool, the Supreme Court decision in Citizens United, and the adoption of personality politics in both parties as an avenue to winning elections [may] be rendering the organization obsolete."
For more exclusive reporting and insight on elections around the country, sign up for Americana, David Weigel's twice-weekly national politics newsletter.
Biden tightens sanctions on Russia's mercenary army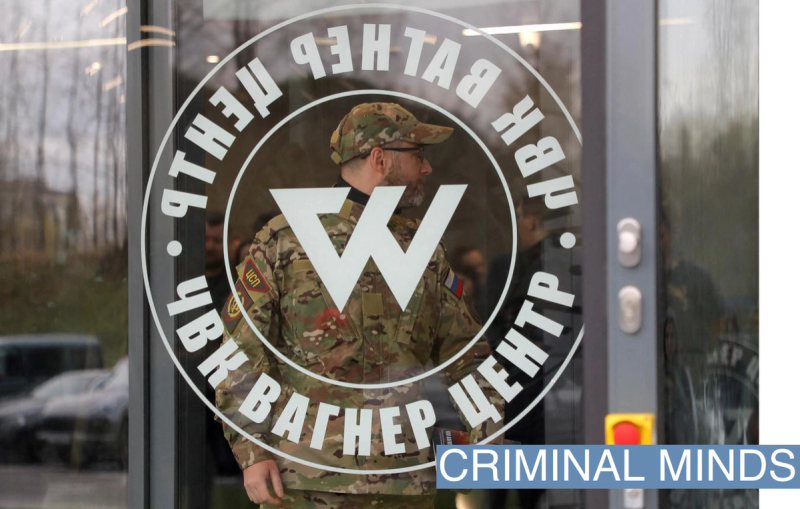 REUTERS/Igor Russak
The Biden administration has designated the Russian paramilitary organization known as the Wagner Group as a "significant transnational criminal organization," slapping new sanctions on individuals and companies linked to it.
Officials billed the move, which expands on previous sanctions against the organization, as an effort to degrade Russia's war effort in Ukraine. Wagner, which is run by a prominent ally of Russian President Vladimir Putin, has been heavily involved in the ongoing conflict, helping to make gains in Bakhmut in eastern Ukraine. The U.S. and U.K. estimate that Wagner has deployed about 50,000 fighters in Ukraine, many of them recruited from Russian prisons.
The U.S. has also accused Wagner of taking in weapons shipments from North Korea for use on the battlefield against the Ukrainians, even releasing imagery purportedly showing the arms making their way to Russia in November.
But officials in Washington have also been stepping up warnings about Wagner's growing activity on another continent — specifically Africa, where the group has been accused of abuses like violence and extortion.
Wagner is part war, part business. Its mercenaries have been hired to fight in conflicts in countries like Mali, Central African Republic, and Libya and have sought to gain a foothold in the African mining industry.
In its announcement Thursday, Treasury said that Wagner has engaged in "serious criminal activity," including rape, mass executions, and child abductions in the Central African Republic and Mali.
Speaking during a Senate Foreign Relations Committee hearing on Thursday, Sen. Chris Coons, D-Del. said he heard "grave" concerns about Wagner's operations from coastal West African leaders who visited Washington as part of the U.S.-Africa Leaders Summit last month. A person familiar with the conversations said they involved the leaders of Benin, Ivory Coast, Ghana, Guinea, and Togo.
"I'm very concerned about the scope and reach of their impact," Coons said.
The organization has been a source of tension between African nations, as well. Ghana's president, Nana Akufo-Addo, publicly accused Burkina Faso in West Africa of contracting with the Wagner Group to help the country address jihadi violence on the sidelines of the summit last month.
Secretary of State Antony Blinken said at the time that Wagner forces had deployed to various African countries since 2017 while also engaging in "disinformation campaigns" on the continent. "Our partners in Africa tell us that they do not want their resources exploited, they don't want the human rights of their people abused, they don't want their governments undermined, and ultimately as a result, they really don't want Wagner," he said.
The U.S. first sanctioned Wagner in 2017 over its involvement in Ukraine's Crimean Peninsula, but Thursday's announcement expanded sanctions against the group.
Among those sanctioned are two Russian nationals and a company based in the United Arab Emirates that Treasury said are involved in the group's operations in the Central African Republic.
— Morgan Chalfant
Stories that are being largely ignored by either left-leaning or right-leaning outlets, according to data from our partners at Ground News.
WHAT THE LEFT ISN'T READING: Fox Business reported that Nancy Pelosi's husband Paul Pelosi sold Google stock shares a month before the Justice Department filed an antitrust lawsuit against the company.
WHAT THE RIGHT ISN'T READING: A former Fox News booker is suing the network, claiming "decades" of sexual abuse by the former Fox News CEO Roger Ailes.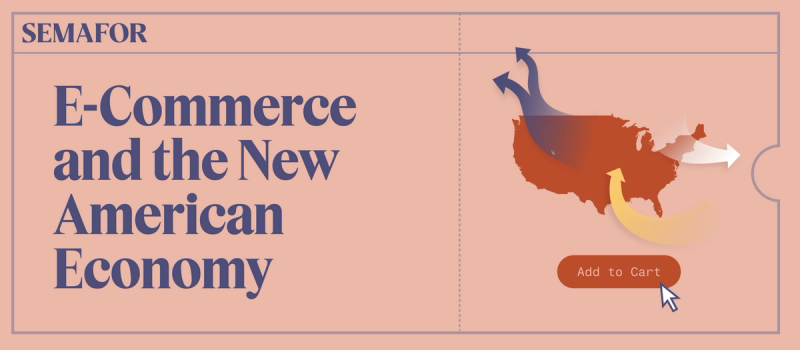 Join Semafor at District Winery on January 31 at 8:30 AM for our event on "E-Commerce and the New American Economy," featuring a conversation between myself and Reps. Darin LaHood, R-Ill. and Jan Schakowsky, D-Ill. We will discuss the rapidly evolving topography of global e-commerce, Congressional regulatory moves, and implications for U.S. business. You can find the details and RSVP here.
— Steve Clemons
If you're liking Semafor Principals, consider sharing with your family, friends and colleagues. It will make their day.
To make sure this newsletter reaches your inbox, add principals@semafor.com to your contacts. If you use Gmail, drag this newsletter over to your 'Primary' tab. You can also reply with a hello. And please send any feedback our way, we want to hear from you.
Thanks for getting up early with us. For more Semafor, explore all of our newsletters.
— Steve Clemons