The News
A group of Russian TikTokers accepted money to make videos that promote pro-Kremlin talking points, an investigation by The Insider found.
Journalists for the Russia-focused independent investigative publication posed as a customer on behalf of the Russian government and approached creators who agreed to create TikToks about sometimes-absurd topics.
One influencer, for example, filmed a TikTok saying that it was normal for Vladimir Putin to bathe in deer blood, as some rumors have suggested, since "it is common knowledge that Stalin and Lenin" did it too.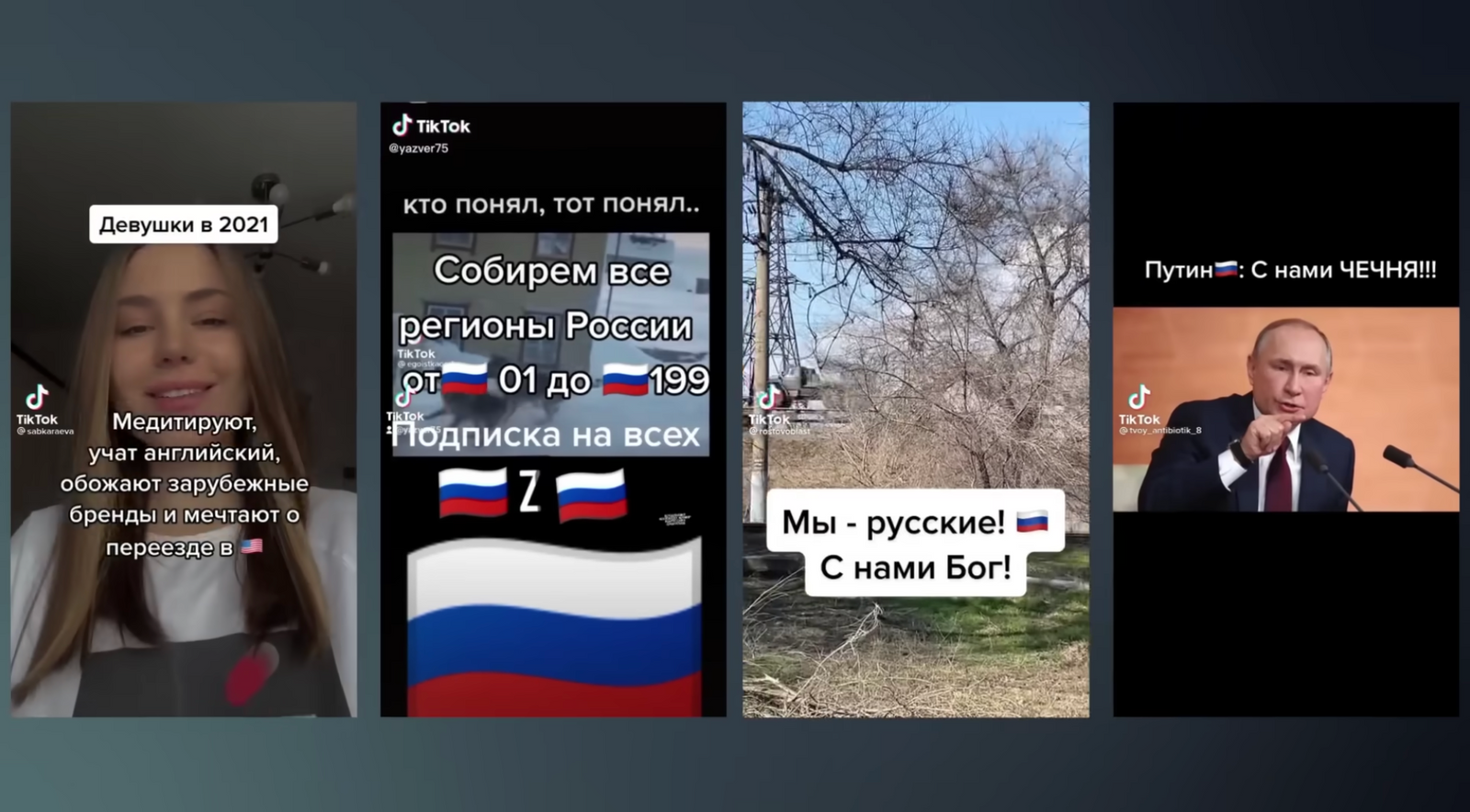 Know More
The Insider obtained a training manual that outlined some of the preferred talking points for the videos, and specifically targeted accounts that saw a sudden uptick in "patriotic" content after the war in Ukraine began.
The investigation found that a pro-Russia video cost the equivalent of about 100 euros.
"The TikTokers themselves had little understanding of what it was they were being hired for, and for the specified price they were prepared to promote any agenda," The Insider wrote.
The video topics ranged from standard propaganda talking points — for example, that Russian army generals weren't to blame for a recent retreat in Ukraine — to the ridiculous, such as Volodymyr Zelenskyy isn't the Ukrainian president's real name.
Within a few weeks, the accounts removed the videos that the journalists had ordered.

Step Back
The Russia-Ukraine conflict has been dubbed the world's "first TikTok war" as content from different aspects of the war proliferated on the platform.
TikTok suspended new uploads from Russia shortly after the war began. But users have been able to get around the ban using a VPN, allowing pro-Russia propaganda to continue. The European nonprofit Tracking Exposed found that videos with pro-war hashtags such as "for us" and "Putin top" continued to trend in Russia after the ban, while the popularity of antiwar hashtags decreased.
Meanwhile, Ukrainians have been able to use TikTok to broadcast the realities of war to the world, with some of the most viral videos from Ukraine originating on TikTok.