The News
Andrew Tate, a British American misogynistic influencer, and his brother Tristan were detained by authorities in Romania on Thursday as part of an investigation into alleged human trafficking, rape, and forming an organized criminal group.
A Romanian court on Friday ordered the Tate brothers to be held in pre-trial detention for 30 days, Agence France-Presse reports.
A press release from Romania's Directorate for Investigating Organized Crime and Terrorism on Thursday did not name Tate or other suspects, but said that two British citizens and two Romanians suspected of being part of a human trafficking operation have been detained for questioning for 24 hours.
The brothers' lawyers confirmed to Reuters that they had been detained.
The suspects allegedly used a "loverboy method" to lure victims into relationships and then sexually and mentally abused them to perform in exploitative videos, authorities said.
Tate's detainment comes a day after he went viral for engaging in a Twitter spat with climate activist Greta Thunberg. Tate posted a video responding to Thunberg that appeared to show him with a pizza from a Romanian restaurant.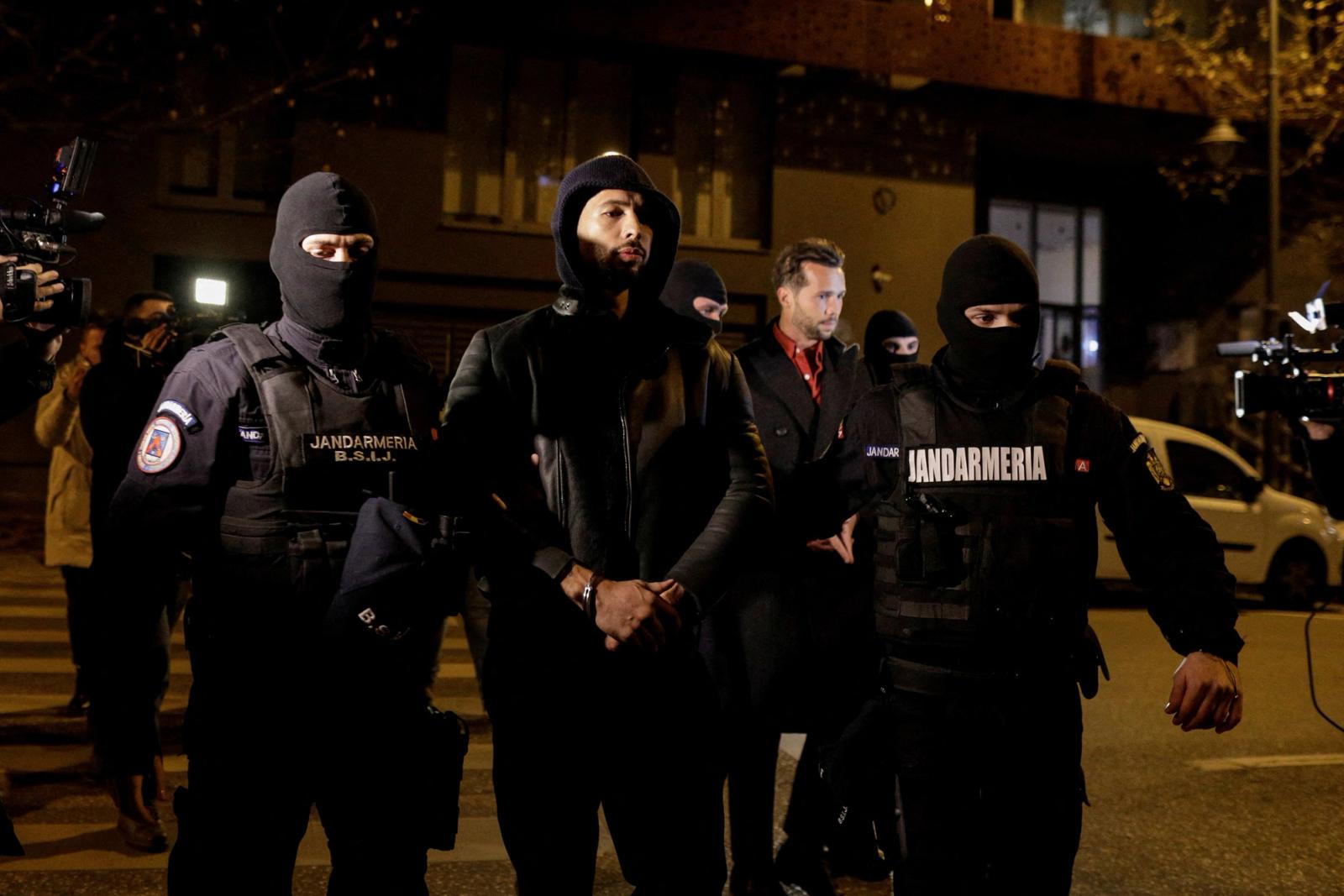 Step Back
Tate has been under investigation for human trafficking since at least April when Romanian authorities raided his home and detained him for questioning. He was released after a few hours.
The former kickboxer has been previously banned from various platforms, including Facebook, Instagram, Twitter, and TikTok for his misogynistic, anti-gay, and violent comments, including telling his followers how to hit women, blaming sexual assault survivors for their abuse, and saying that women "belong at home."
He became a prominent figure among American right-wing circles after his appearances on InfoWars and and links to far-right figures.
Tate's Twitter account was reinstated in November under Elon Musk's "free speech" pledge to bring back banned users. Tate has publicly hailed Musk as a "hero of free speech."