The Video
Lionel Messi and four of his teammates narrowly avoided getting knocked off a bus while the Argentinian team was celebrating their World Cup victory during a massive parade in Buenos Aires on Tuesday, video showed.
The players sitting on top of the bus were forced to quickly duck to avoid the low-hanging electrical wires above the vehicle.

Know More
Argentina's victory parade is currently underway in the country's capital with thousands celebrating the team's win over France in what has been dubbed the greatest men's soccer World Cup final ever.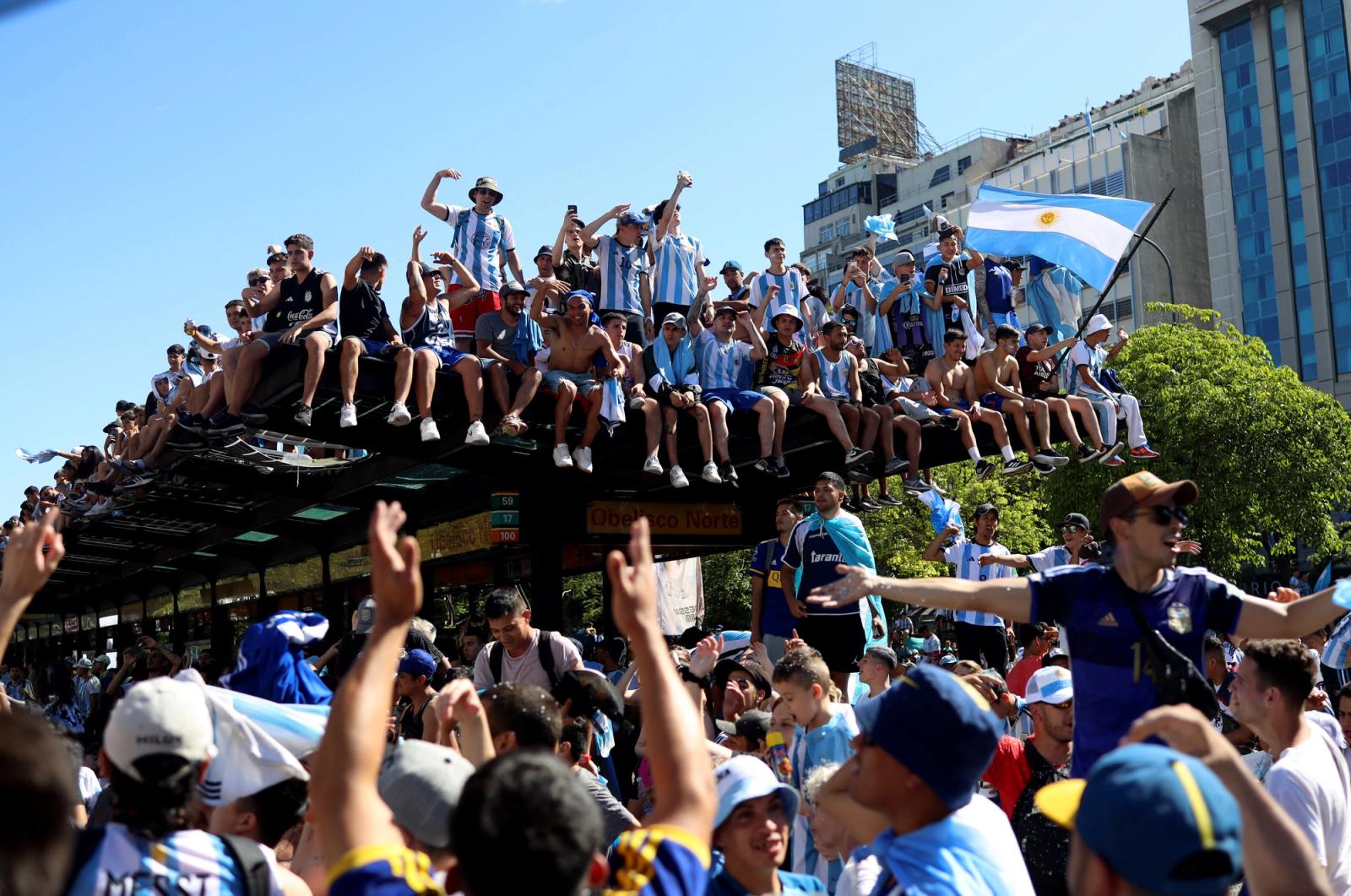 It was the national soccer team's first World Cup final win since 1986 and the first World Cup trophy for the legendary Messi.