The News
Titanic was released 25 years ago today. In tribute to the blockbuster movie, Gallup re-released its poll conducted right before the 1998 Oscars which showed just how much Americans favored the doomed love story over other nominated movies like Good Will Hunting and As Good As It Gets.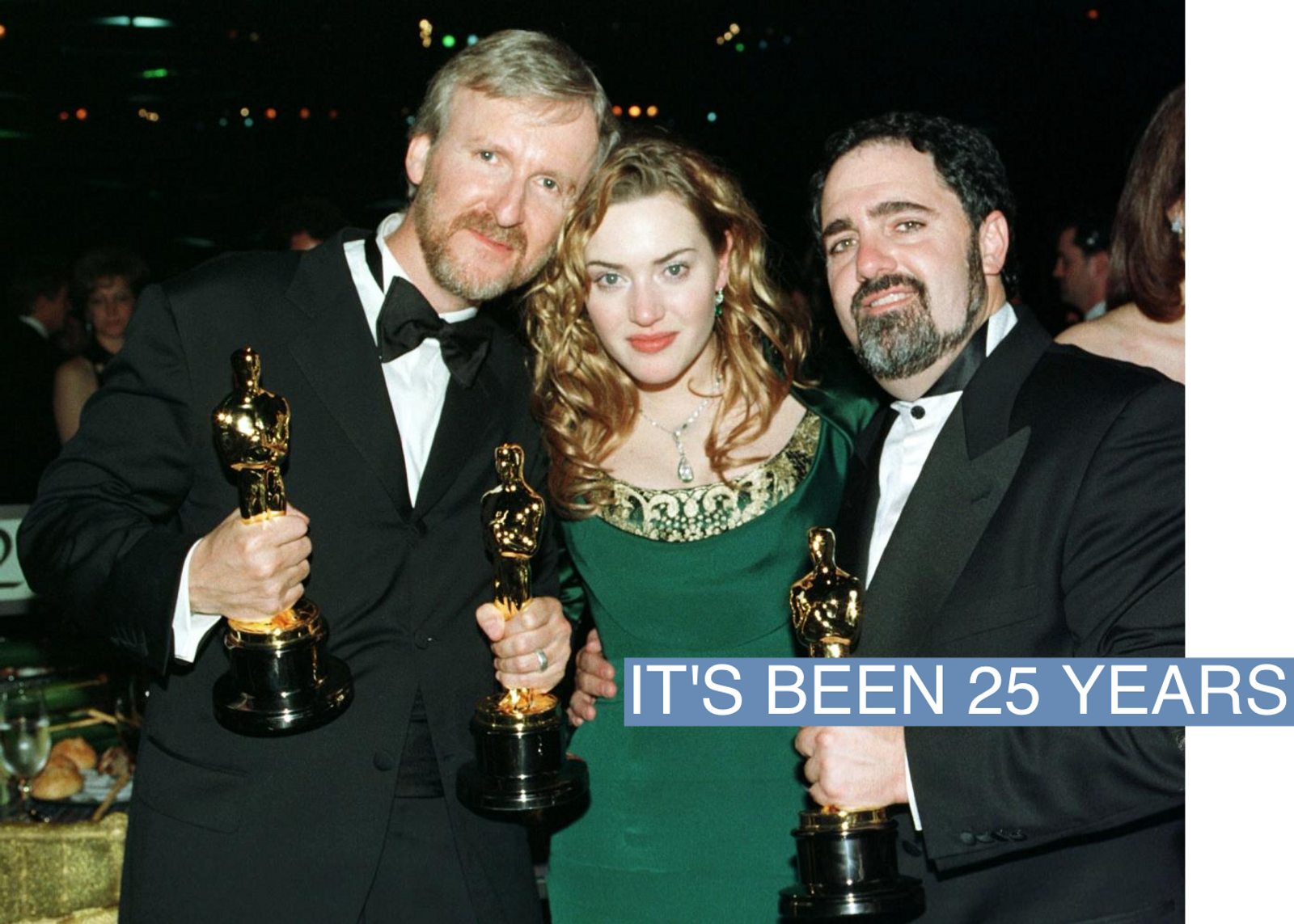 Know More
Before Titanic racked up 11 Academy Awards, including one for Best Picture, 58% of Americans picked it as their favorite among the other nominated films. The second most popular film was the Matt Damon and Ben Affleck starrer, Good Will Hunting, which only 10% of Americans said was their favorite.
Gallup noted that while Titanic's fictionalized and tragic love story between Jack and Rose has often been viewed as a "chick flick," the poll found that almost as many men (56%) wanted it to win Best Picture as women (60%).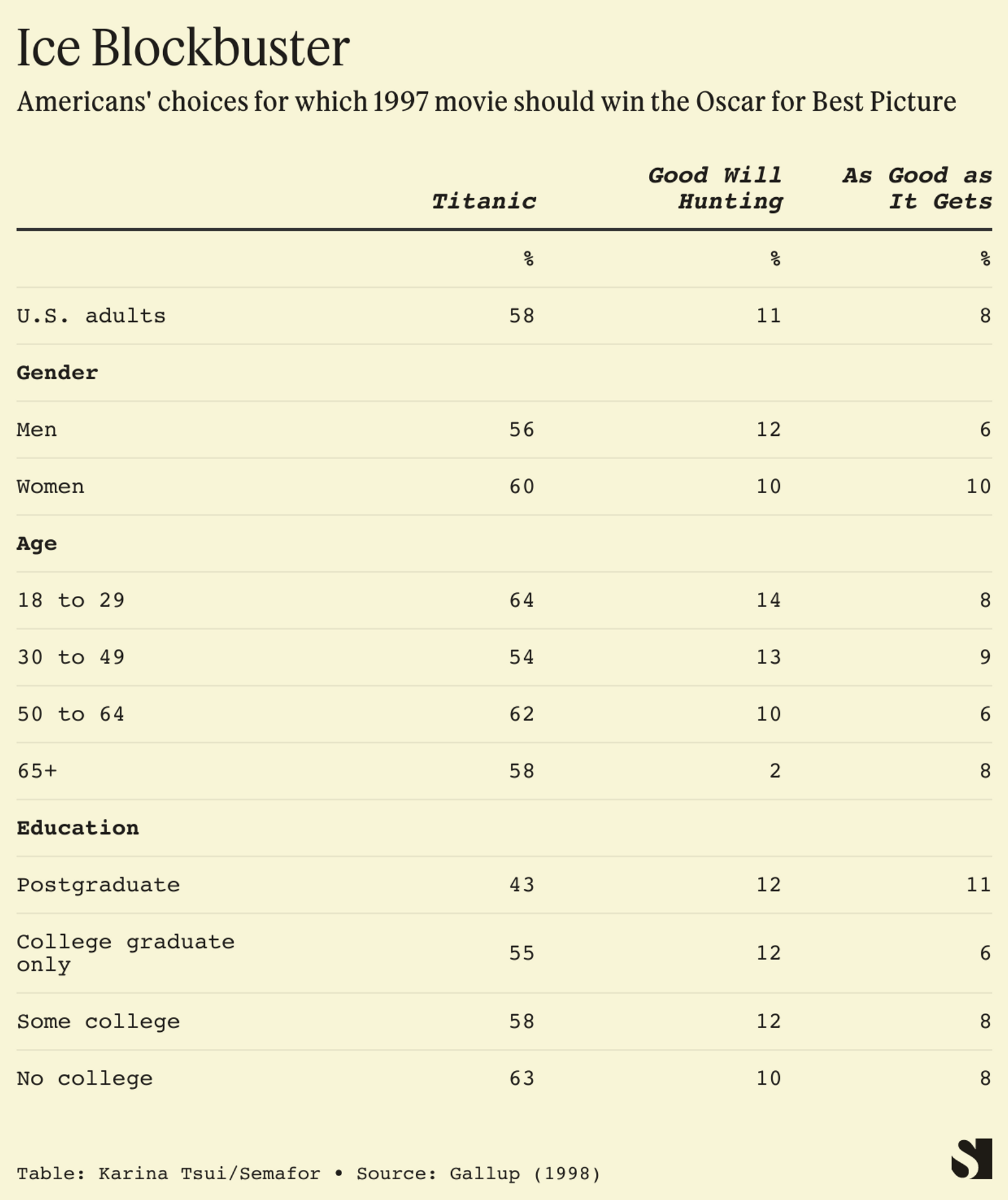 The movie was also appreciated by viewers of all age groups, with polls showing similarly positive responses between viewers aged 18-29 and 50-64. Non-college-educated adults showed a greater support for Titanic than postgrads.

Step Back
From 1993 to 2002, Americans had mixed preferences for their favorite Oscar-nominated movie, but one other movie besides Titanic, overwhelmingly won the hearts of viewers –– Forrest Gump. Fifty-nine percent of Americans wanted the Tom Hanks-starrer to win best picture in 1995, which it did.

Notable
Two weeks before Titanic's 25th anniversary, Celine Dion, who sang the movie's iconic theme song, My Heart Will Go On, revealed that she was suffering from a rare neurological condition called stiff person syndrome, which led her to cancel a highly-anticipated music tour.
Since then, the outpouring of love and support she has gotten from her birthplace of Quebec, shows that after years of derision from critics and the public of the French-speaking Canadian province, Dion has now been embraced as a pop cultural icon, Dan Bilefsky of the New York Times writes.
"It's like hearing your aunt is sick," one fan said. "Celine is famous around the world, but here she is family."