The Numbers
The summary of the final report from the U.S. House committee investigating the Jan. 6 attack on the Capitol revealed the total number of weapons the Secret Service seized even before a mob of Donald Trump's supporters stormed the building.
The weapons, confiscated from the 28,000 spectators who passed through metal detectors to see Trump's speech on the Ellipse hours before the attack, included:
269 knives or blades
242 canisters of pepper spray
30 batons or blunt instruments
18 brass knuckles
18 tasers
6 pieces of body armor
3 gas masks
17 miscellaneous items like scissors, needles, or screwdrivers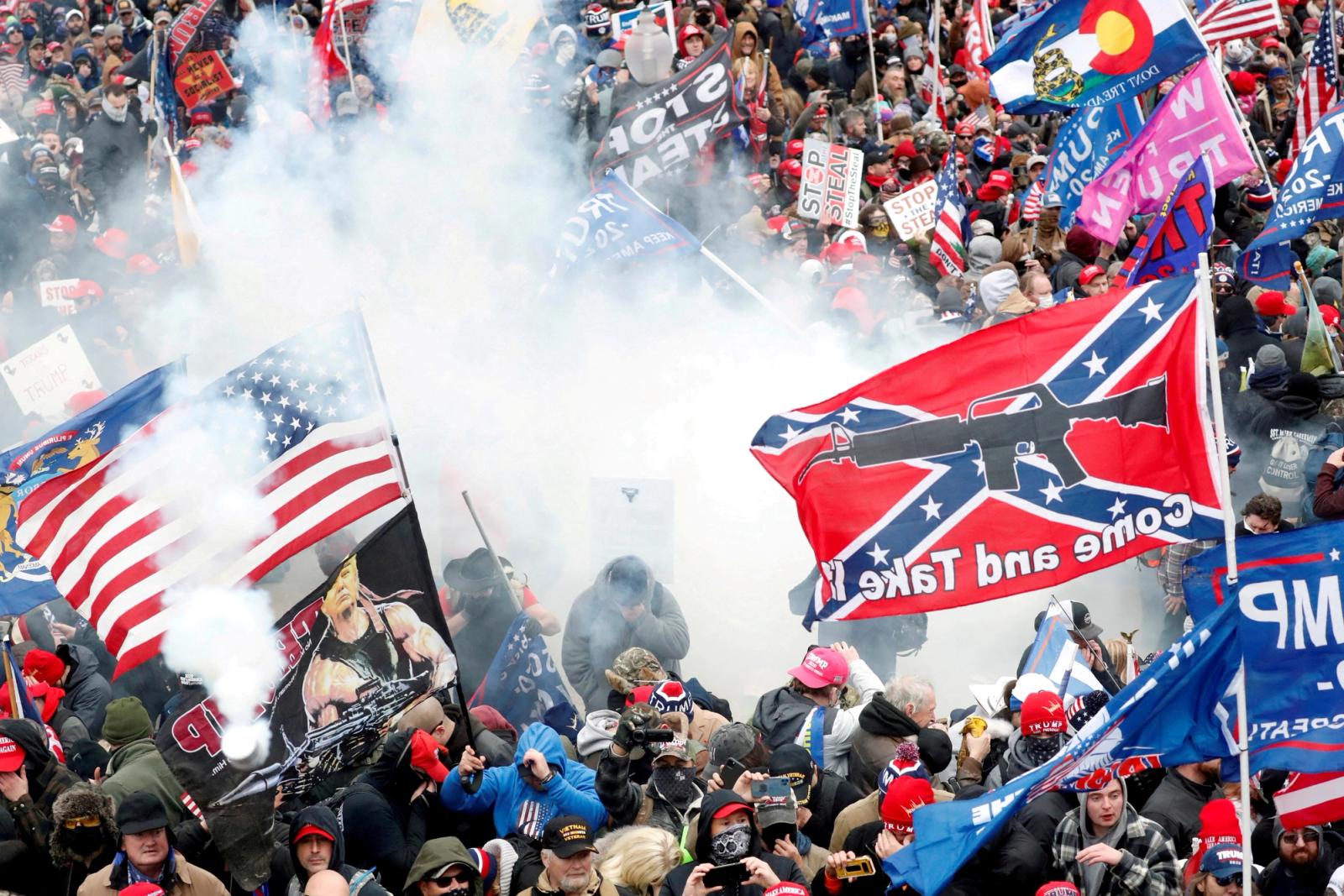 Know More
"Thousands of others purposely remained outside the magnetometers, or left their packs outside," the report states. Authorities reported seeing other people with firearms in the area before the rally.
The committee said the new details — from a 2021 Secret Service document — show that "the fact that the assembled crowd was prepared for potential violence was widely known."
The panel previously presented evidence showing that Trump asked that the the metal detectors be moved closer to the stage so that armed attendees could also move closer.

Now What?
The committee on Monday voted to refer Trump to the Department of Justice for criminal charges including insurrection, conspiring to defraud the United States, and making false statements to the federal government.
The committee does not have the authority to press charges itself, so whether Trump actually faces criminal charges will be up to the DOJ.