The News
A Los Angeles jury found Harvey Weinstein guilty of raping one woman, but either did not find him guilty or could not decide on other sexual assault charges in a mixed verdict on Monday.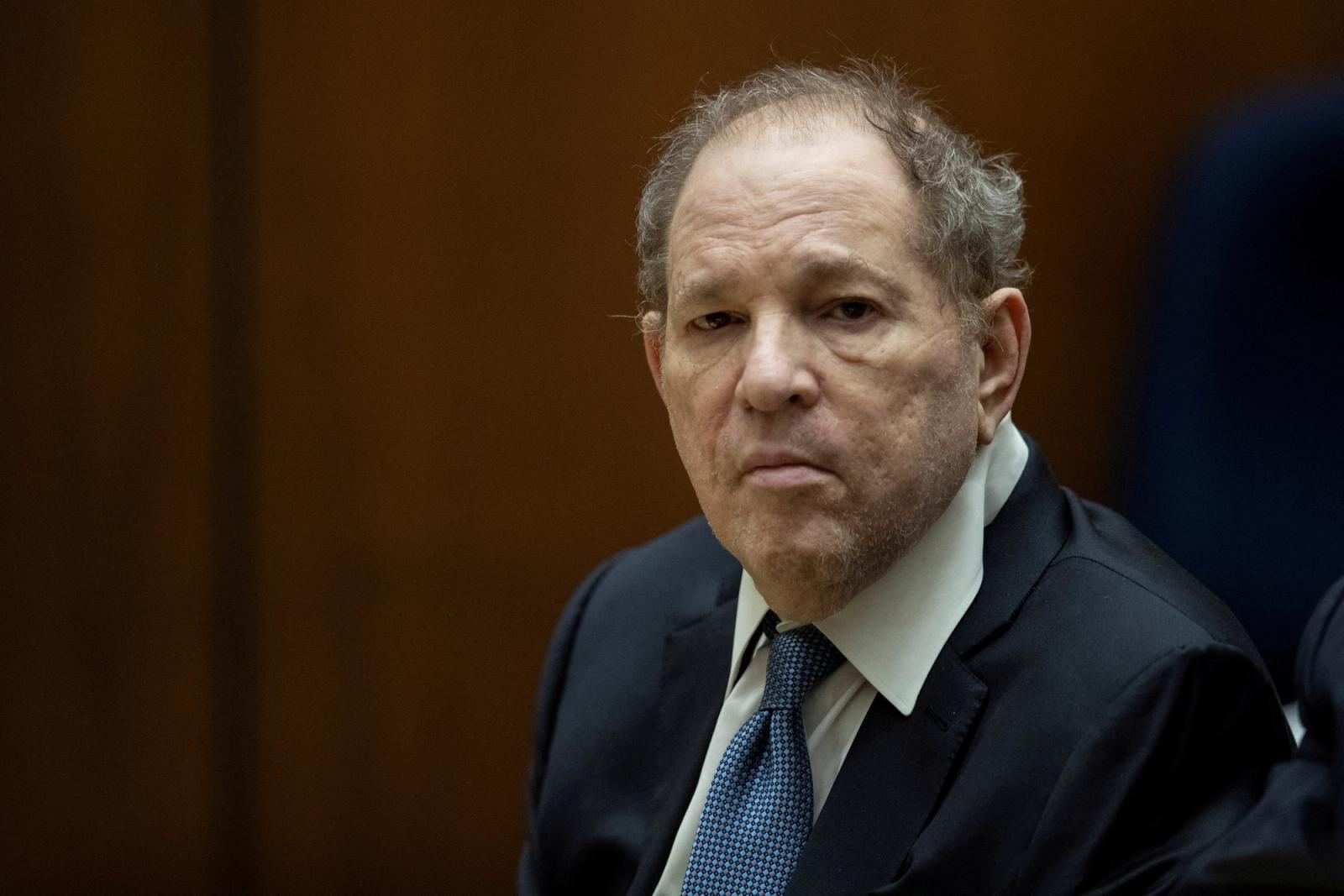 Know More
Weinstein was initially charged with 11 counts of rape and battery, but four of those charges were later dropped.
His second sexual assault trial began in October and was based on charges related to accusations of four women — identified only as Jane Does. After several days of deliberations, the jury found him guilty on one count of rape and two counts of sexual assault which were related only to one accuser — Jane Doe 1. The jury acquitted him of one charge related to Jane Doe 3, while it could not decide on the other charges related to the other women.
The jury could not reach a verdict on charges related to the testimony of Jennifer Siebel Newsom, wife of California Gov. Gavin Newsom, who alleged that Weinstein raped her in a hotel room in 2005.
Newsom described the alleged assault as her "worst nightmare," adding the incident took "a piece" of her and left her feeling great shame.
Prosecutors described Weinstein as a "predator" who used hotel rooms as traps for his victims and argued that it was a "pattern" of rape.
Weinstein's lawyers accused the Jane Does of being "fame and fortune seekers," and maintained that their allegations were fabricated or that the encounters were consensual.

Step Back
Weinstein is already serving a 23-year prison sentence in New York after being convicted of raping a woman and sexually assaulting another in March 2020. Earlier this year, he was granted an appeal to overturn his New York conviction.
Weinstein's widespread abuse of women in Hollywood — revealed in a 2017 New York Times investigation — sent shockwaves through the film industry, and helped spur on the #MeToo movement. She Said, a film depicting how Times' journalists Jodi Kantor and Megan Twohey reported on Weinstein's history of abuse, premiered while the Los Angeles trial was underway.
Weinstein has maintained his innocence, and told the New York court in 2020 that he was "remorseful" but "totally confused" about the allegations against him.

Quoteworthy
In response to the jury acquitting Weinstein on the charges related to Jane Doe 3, she released a statement through her lawyers, saying, that while she knew this verdict was a possibility, she did not regret testifying: "I don't need a jury to tell me if he's guilty or not."
"I took the stand, stared into the eyes of my attacker for three days in a brutal trial, spoke my truth, and regained my power. I am no longer afraid of Harvey Weinstein," she said.
"The best advice I can give to other women is to speak up about their assault as soon as possible. I spoke about my sexual assault which happened almost 10 years prior, and was expected to remember every detail that happened to me on the first interview.... It was hard, but I know I did right by myself and for countless other women who were assaulted by this monster."