The News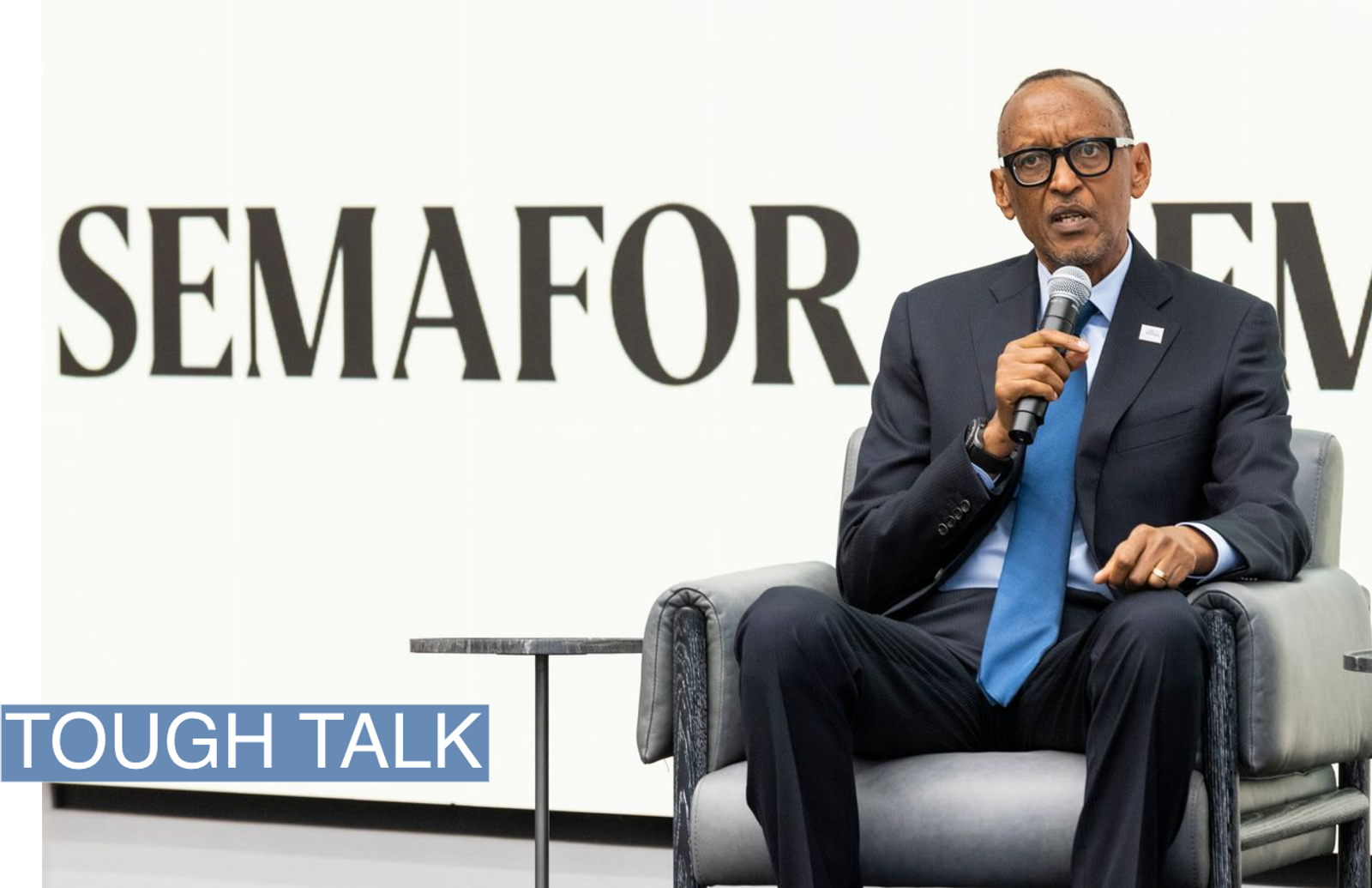 African nations must resist being drawn into the rivalry between China and the United States, political leaders warned while in Washington for a summit aimed at resetting Washington's relationship with the continent.
Heads of state, ministers and diplomats are in Washington for the US-Africa Leaders summit which was convened by Joe Biden to strengthen ties with the continent. The role of China, the largest source of foreign investment into Africa, was raised during the inaugural Semafor Africa Week, held in the US capital.
"I don't think we need to be bullied into taking or making choices, choosing between the US or China," Rwandan President Paul Kagame told Semafor on Wednesday. "I think we need to have both and others as partners, in as far as they also respect us and understand that we have something to contribute."
Patrick Muyaya, the Democratic Republic of Congo's communications minister, told Semafor his government rejected the notion of making a choice between Washington and Beijing. "What we need is partnership," he said. "You can be Chinese, you can be American," as long as laws are respected and Congolese people benefit in some way, he said.

Yinka's view
The whole point of the US-Africa Leaders Summit was to refocus the conversation about the relationship between the United States and Africa's 54 countries. It is effectively a manifestation of the US-Africa Policy unveiled back in August. But, somehow, a quick scan of the headlines about the summit have still featured China prominently.
It's easy to blame the media for asking questions which frame the conversation around the battle between the two superpowers. But African leaders themselves like Kagame and others are keen to push back loudly at the suggestion they have to make a choice.
The truth is that, outside of key strategic security issues, there are few times either the United States or China asks an African country to pick sides. The bigger challenge, as several analysts have suggested, is to figure out ways to leverage their geopolitical rivalry for positive economic outcomes.

Room for Disagreement
"The level of priority assigned to Africa as a region for both of these super powers is low — neither one is on the top shelf of overseas diplomatic interests or overseas diplomatic trade," said Yunnan Chen, senior researcher at UK-headquartered think tank ODI. "It's an unfortunate reality that the Africa region is becoming this strategic playground for a great game in development."

The View From Washington
Delegations from 49 countries and the African Union, including 45 African national leaders, have attended the US-'Africa Leaders Summit, which is the first since the Obama administration held a similar gathering in 2014. "Altogether the forum has spurred more than $15 billion in new deals all across the continent. These are long term investments that are going to deliver real benefits to people," Biden said on Wednesday.