The News
Prominent U.S. soccer journalist Grant Wahl died of an aortic aneurysm, his wife Celine Gounder said during an interview on CBS Mornings on Wednesday.
Wahl, 49, died last week on Friday after collapsing while covering the Netherlands-Argentina match at the men's football World Cup in Qatar.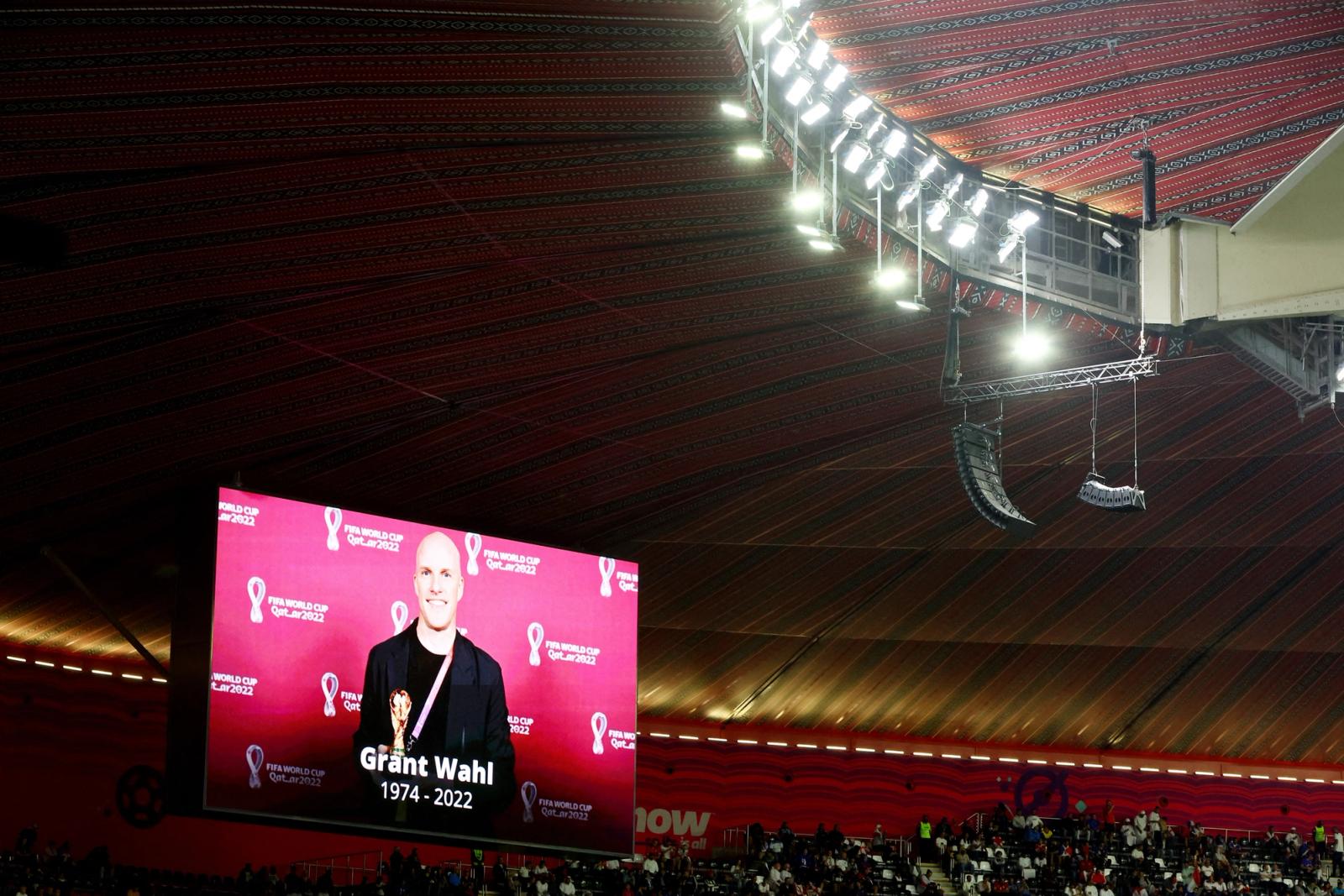 Know More
Speaking to CBS News' Gayle King, Gounder said the aneurysm had "likely been brewing for years" before Wahl's death. "For whatever reason, it happened at this point in time," she said.
"I want people to remember him as this kind generous person who was really dedicated to social justice," Gounder said, noting she has been comforted by the outpouring of support and tributes circulating online.
Wahl collapsed in his seat in the press section of the World Cup stadium during Friday's match. He was treated by medics at the scene and transported to a Doha hospital where he died.
Wahl was an outspoken critic of the Qatari government's treatment of migrant workers. He also made headlines after he was briefly refused entry at a World Cup match for wearing a rainbow shirt in support of LGBTQ rights.
His brother, Eric Wahl, had previously suggested that the death was suspicious and alluded to corruption by Qatari officials. But on Tuesday, Eric Wahl said there was no foul play, echoing U.S. State Department's spokesperson Ned Price who said there was no indication of "anything nefarious" about Wahl's death.
The journalist's body was returned to the U.S. on Monday and the New York medical examiner conducted an autopsy.

Quoteworthy
In the days leading up to his death, Wahl revealed in interviews and in his newsletter that he was struggling with his health, detailing feelings of "tightness in his chest" and a severe cold, which he believed to be bronchitis.
"My body finally broke down on me. Three weeks of little sleep, high stress and lots of work can do that to you," Wahl wrote in his newsletter, five days before his death. "What had been a cold over the last 10 days turned into something more severe on the night of the USA-Netherlands game, and I could feel my upper chest take on a new level of pressure and discomfort."
He said he felt better after being treated at a clinic with antibiotics and on Dec. 7 he said he celebrated his birthday.

Notable
In a post shared to Wahl's newsletter, Gounder dismissed rumors circulating about the cause of her husband's death. "No amount of CPR or shocks would have saved him," she wrote. "His death was unrelated to COVID. His death was unrelated to vaccination status. There was nothing nefarious about his death."