The News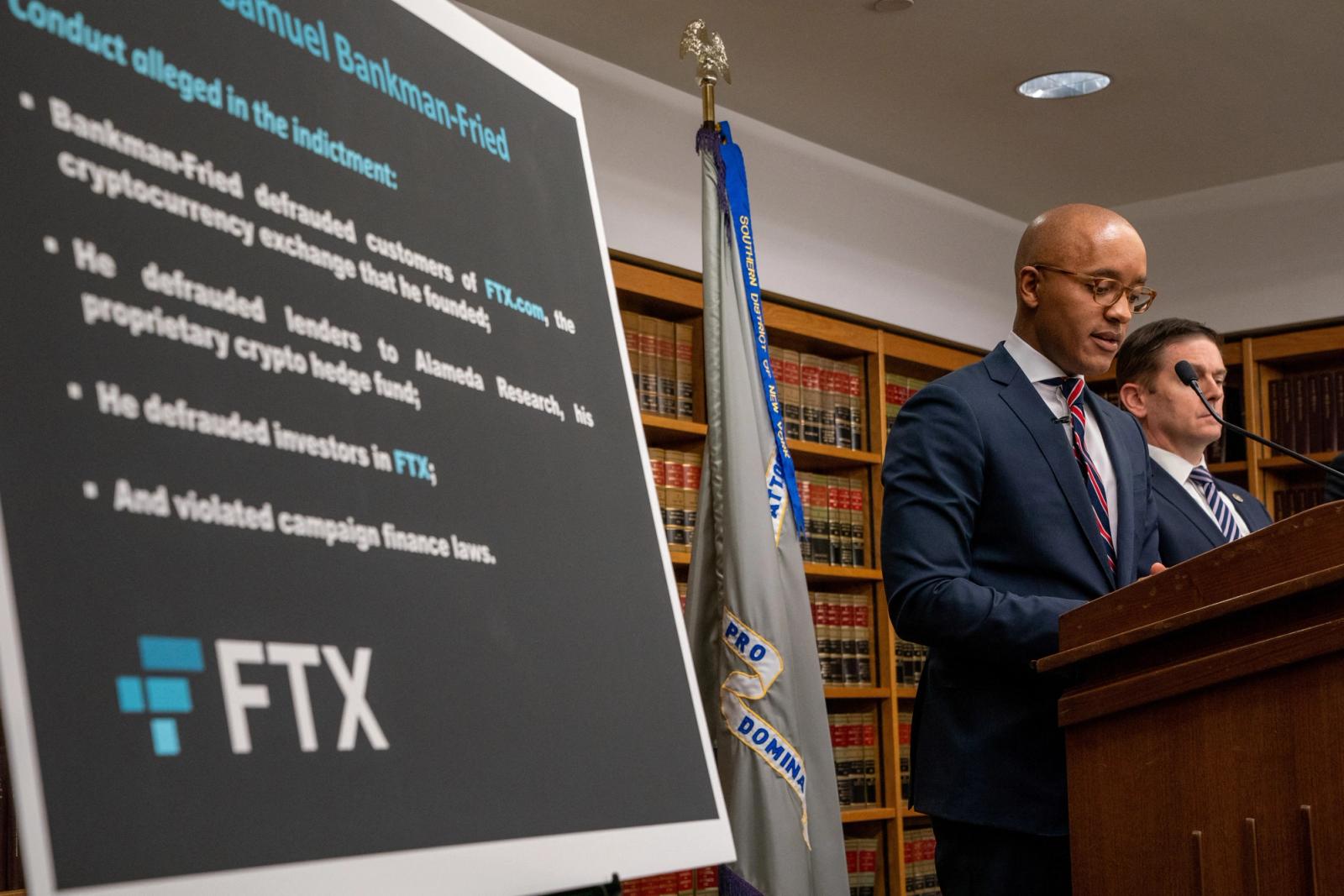 Disgraced crypto mogul Sam Bankman-Fried was denied bail in the Bahamas on Tuesday after being indicted by the U.S. on eight federal criminal charges, including wire fraud, securities fraud, and money laundering.
A judge in the Bahamas said Bankman-Fried's was at "great" risk of fleeing, given his access to financial resources, the New York Times reported. He will remain in custody of the Bahamian authorities.
"This is one of the biggest financial frauds in American history," Damian Williams, U.S. Attorney for the Southern District of New York, said during a press conference Tuesday.
Williams accused Fried of running a "series of interrelated fraud schemes" that misused customer and investor funds. He said Bankman-Fried also directed tens of millions of dollars in illegal campaign contributions to buy bipartisan influence, "and impact the direction of public policy in Washington."
Bankman-Fried is an investor in Semafor.

Know More
The indictment alleges that Bankman-Fried has been involved in criminal activity since 2019, and in 2020 illegally donated to political campaigns using the names of other people.
Williams said he authorized the charges on Dec. 7, and a grand jury indicted him on Dec. 9. He was arrested in the Bahamas Monday.
Bankman-Fried allegedly defrauded FTX customers by misappropriating their deposits to pay for the expenses and debts of his other company, Alameda Research, and defrauded FTX's lenders by misleading them about Alameda's financial condition, the indictment said.
The Security and Exchange Commission and the Commodity Futures Trading Commission have both separately filed civil charges against Bankman-Fried and FTX.

Step Back
Bankman-Fried is currently being detained at a local prison, and the U.S. is expected to request his extradition.
He was detained just one day before he was set to testify virtually on Tuesday to the U.S. House Committee on Financial Services about FTX's collapse.