The News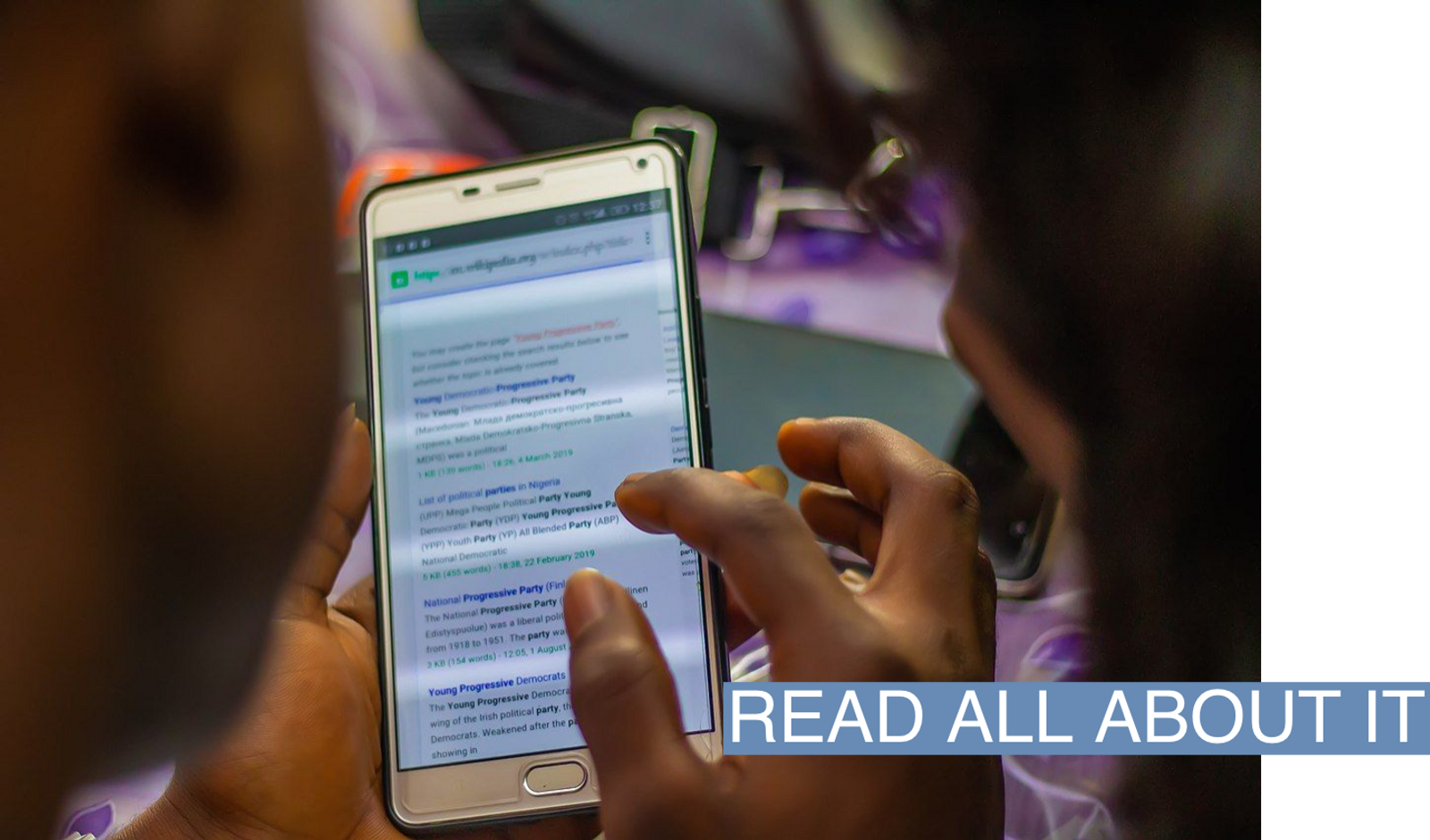 A popular Chinese-owned news app used by millions of Nigerians is being driven by algorithms that promote misinformation, according to a new study.
The Opera News app is pre-installed on Tecno, Infinix and Itel phones, which are made by Transsion, a Chinese phone manufacturer which is the largest smartphone manufacturer in Africa. It also holds over 50% of the market share of smartphones in Nigeria, which has the continent's biggest population.
While Opera News is ostensibly a news app, it adopts the social media platform approach to pay 'journalists' to create engaging content on its app. Opera News, which is on more than 20 million phones in Nigeria, uses its algorithms to target audiences and helps users find the content that matches their interests.

Torinmo's view
Over the past decade, China's state backed media presence in Africa has grown rapidly, serving as outlets to tell compelling narratives about China to the world.
But this isn't one of those cases. What is notable about Opera News Hub is that its model of paying freelance content creators, based on reader clicks and engagement driven by the kind of aggressive trendwatching algorithms common on Chinese social media, often incentivized creating the lowest common denominator version of news.
The study, titled Chinese Digital Platform: "We Write What the Algorithm Wants by University of Ghana media scholar Emeka Umejei, showed that in November some of the most popular stories had sample headlines like Hello Ladies – Male Organ Padlock Invented or The Story of the Mysterious Woman Who Lives Both In Land and Inside Ocean. Umejei labeled most of the stories with these types of sensationalist headlines as ranging from "crude plagiarism" to the more egregious "misinformation".
Despite its much touted algorithms, Opera News says each story must be examined by machines and human editors against its content standards before it is published.
It's also reaching a lot of people — some 3 million Nigerians every day making it one of top news sources in the country.
"There are some things they post that are not just true, and so you have to confirm [it] from another source," said Bolanle Adeyemi, a teacher in Lagos who said she stopped using the app.
The misinformation is in conflict with the standards espoused by Opera News' own publishing guidelines and, given its wide reach, could have unintended consequences.
"People will be confused and not know what to believe and will accept false information as true," said Lekan Otufodunrin, founder of not-for-profit journalism training group Media Career Development Network, on the effects of consuming content riddled with false information.

Room for Disagreement
Bayo Olupohunda, the Lagos-based editor in chief of Opera News Nigeria, says the recommendation algorithm is not peculiar to Opera, which he described as an aggregator rather than publisher.
Regarding the issue of misinformation and fake news, Olupohunda says Opera News has a robust content strategy to guide writers. "If you write fake news on Opera News, we ban you and your payment can be withheld."
He said Opera News "prioritizes original content and long form journalism not just traffic," but added that Nigerians want to read entertainment news and hot topics which often get more clicks.

The View From Nairobi
Jane Munga, a Carnegie Endowment for International Peace Fellow, said that content served as news by apps like Opera has insufficient fact checking. "It's therefore crucial to establish content moderation and some form of explainability on how apps like Opera and other social media surface news to African consumers." She said greater transparency around how the algorithm works would increase accountability.