The News
Kyrsten Sinema, the U.S. Arizona Senator, has left the Democratic Party and registered as an independent.
"Registering as an independent, and showing up to work with the title of independent, is a reflection of who I've always been, and it's a reflection of who Arizona is," Sinema said in a video posted on social media.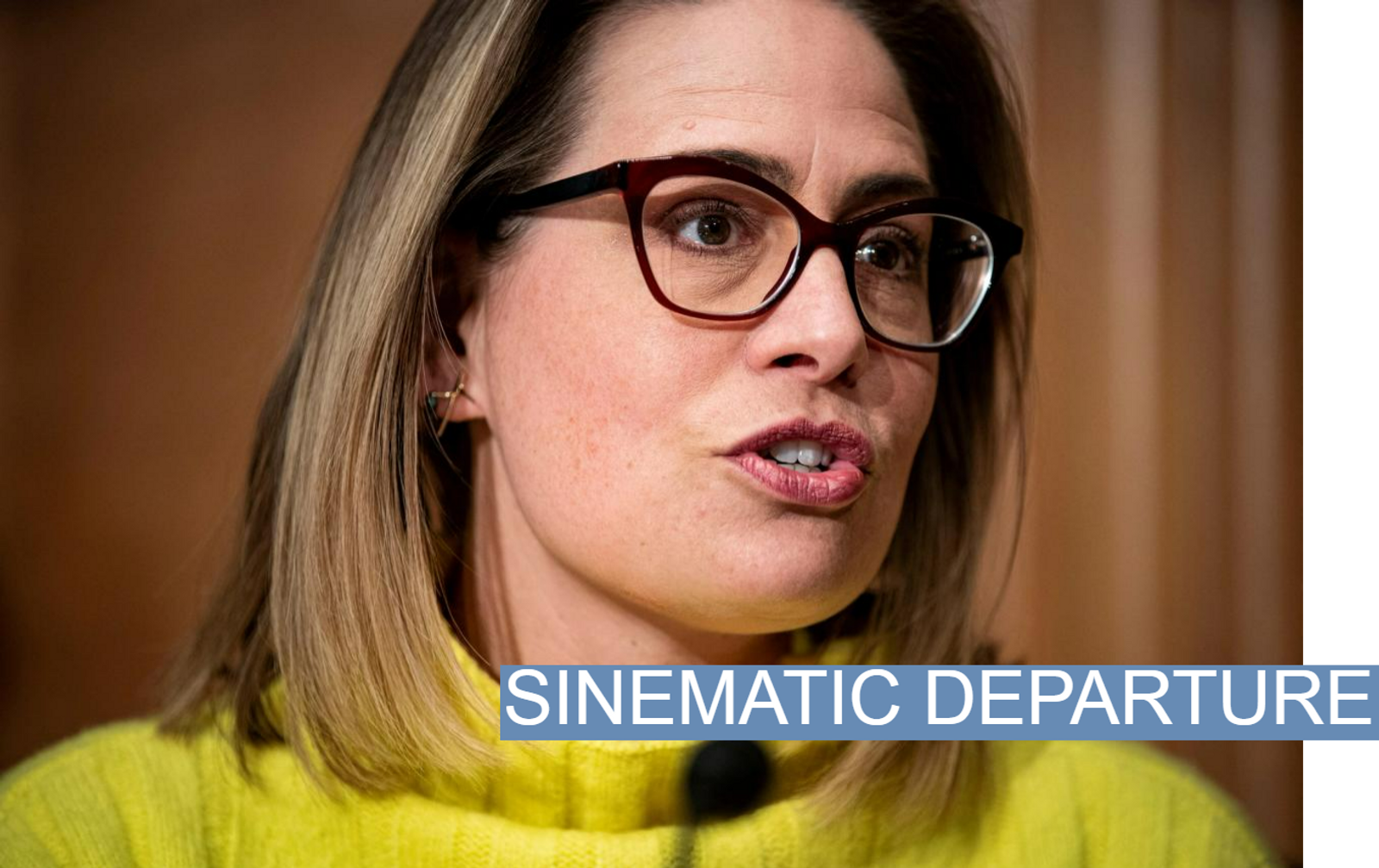 Know More
In an interview with POLITICO, Sinema said that she will not caucus with Republicans, joining independent senators Bernie Sanders of Vermont and Angus King of Maine who caucus with Democrats. If she follows through, the Democrats will have their narrow 51-49 majority in the Senate.
"Nothing will change about my values or my behavior," she told POLITICO. "I don't anticipate that anything will change about the Senate structure."

Quoteworthy
"In catering to the fringes, neither party has demonstrated much tolerance for diversity of thought. Bipartisan compromise is seen as a rarely acceptable last resort, rather than the best way to achieve lasting progress. Payback against the opposition party has replaced thoughtful legislating."
-- U.S. Senator Kyrsten Sinema in an op-ed for The Arizona Republic.

Step Back
Before leaving the Democrats, Sinema had long been considered one of the most conservative members of the party. In January, she was censured by Arizona Democrats for her support of the filibuster — a Senate mechanism that can be used by the minority party to delay bills from a vote.
Alongside Democrat Senator Joe Manchin of West Virginia, another conservative-leaning member of the party, Sinema was instrumental in scaling back U.S. President Joe Biden's $1.7 trillion Build Back Better infrastructure bill. Sinema eventually supported the bill, but it was later scrapped and scaled-back significantly into the Inflation Reduction Act of 2022, which was signed into law by Biden in August.