The Number
Seventeen yellow cards were given out during the men's World Cup quarterfinal between Argentina and the Netherlands on Friday — breaking the single-game World Cup record.
That total included yellow cards doled out by referee Antonio Mateu Lahoz to some players and staff who were on the bench and argued with him. No red cards were issued.
Argentina won the match in a dramatic penalty kick shootout.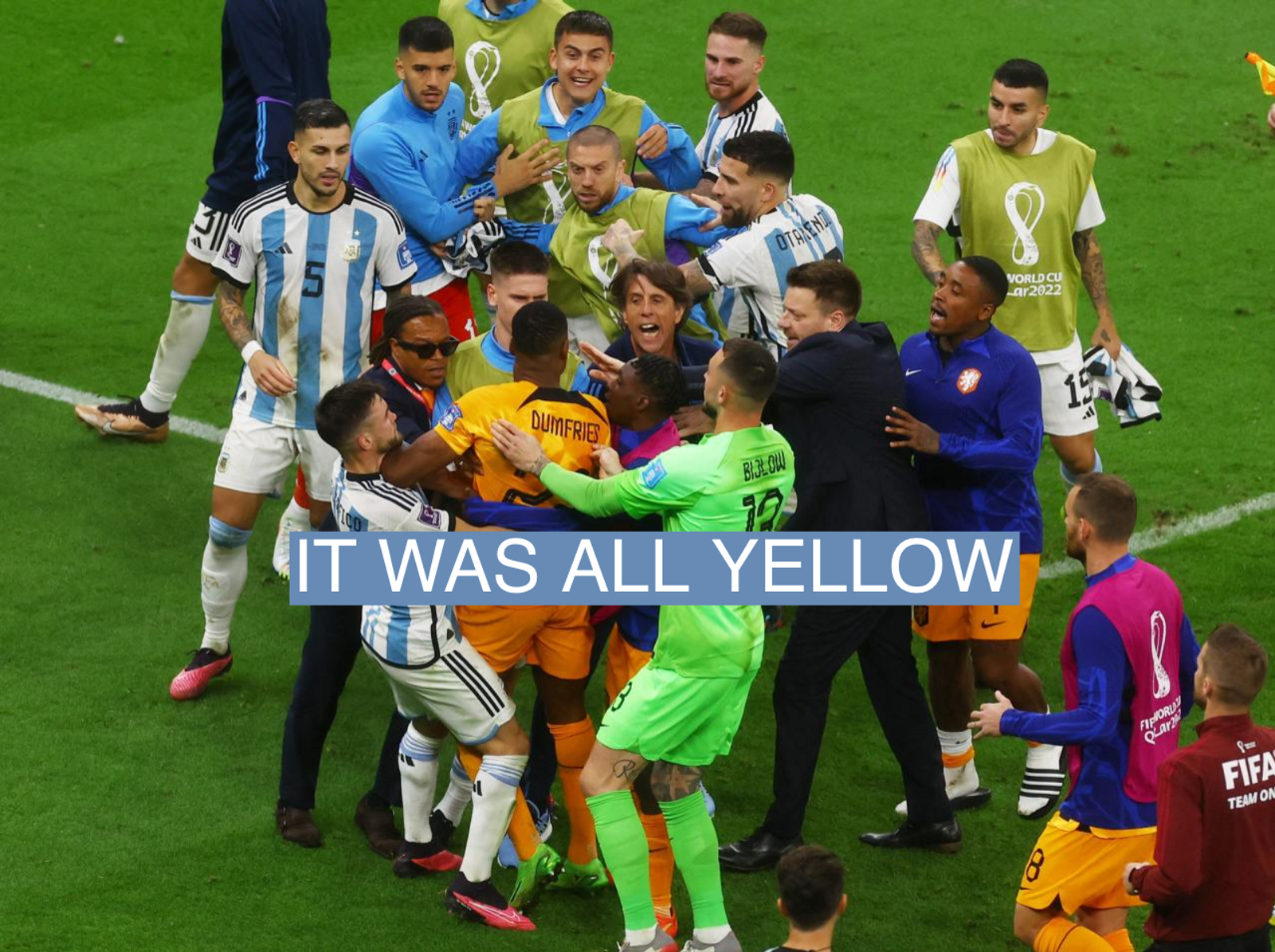 Step Back
Players got into arguments with their opponents several times during the game.
The previous record for most yellow cards was in the 2006 World Cup in Germany, when the Netherlands faced off against Portugal in the Round of 16. That match, which has been nicknamed the "Battle of Nuremberg," saw 16 yellow cards handed out and four red cards.
Four years later, the final between the Netherlands and Spain saw 14 yellow cards.

Now What?
Argentina will play Croatia in the World Cup semi-finals on Tuesday.