The News
After China announced a ten-point plan to ease COVID restrictions on Wednesday, following nationwide protests, delighted residents took to social media to pay tribute to Li Wenliang, the "Wuhan whistleblower" who first sounded the alarm about China's outbreak and then died of the virus.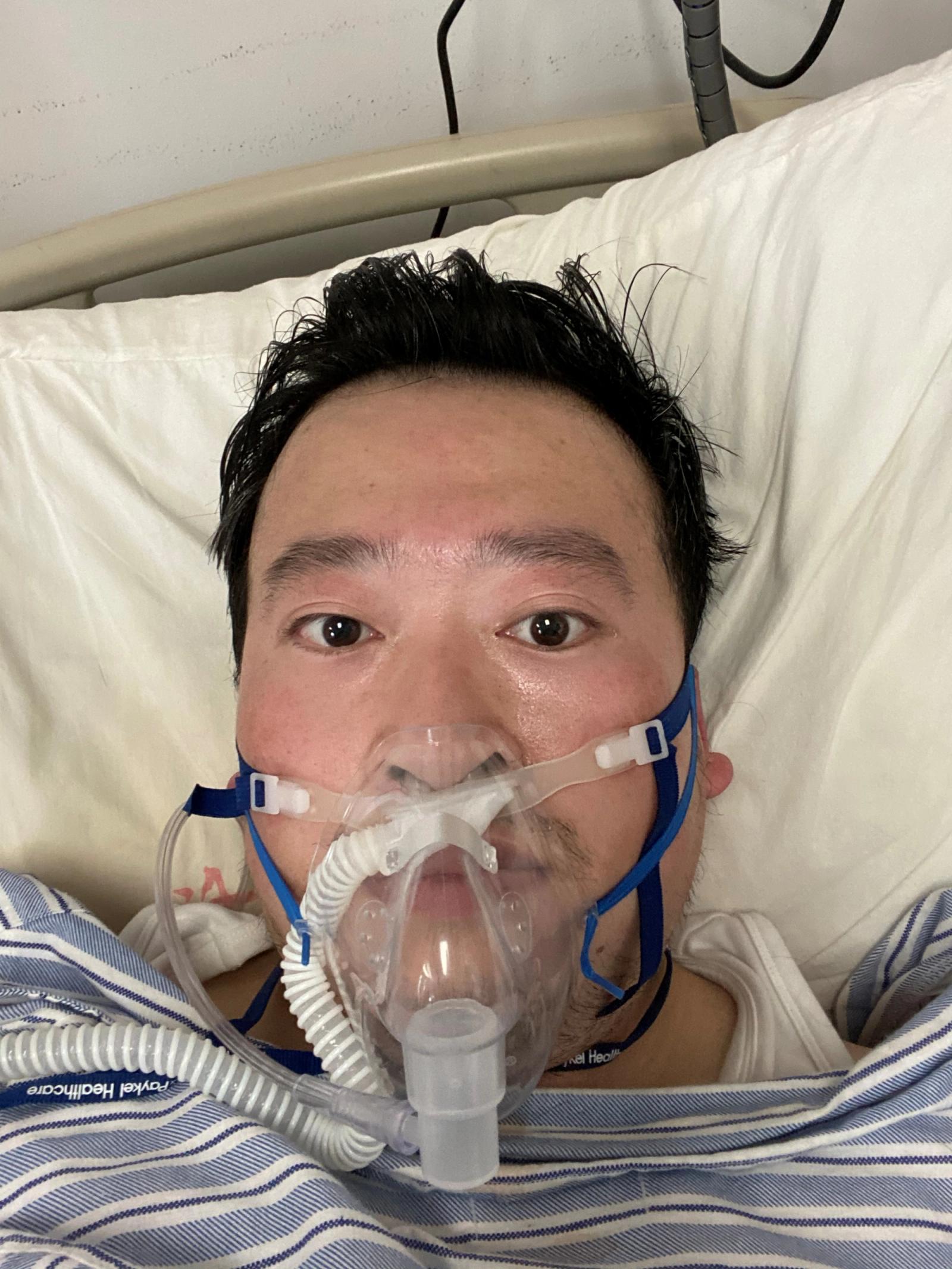 Know More
The plan marks a shift in China's national pandemic response –– less than a month after the country announced a 20-step plan to loosen measures within certain cities and provinces. China is still seeing an uptick in cases.
Here are the 10 new rules:
Infected patients who satisfy conditions of being asymptomatic or having mild symptoms will be allowed to quarantine at home instead of in a government facility. They will remain in quarantine for 7 days. Close contacts can quarantine at home for 5 days. If an infected person's health deteriorates, they will be transferred to a hospital for treatment.
High-risk areas will only be limited to residential units or buildings and will not apply to entire housing compounds, neighborhoods, or streets.
High-risk areas will lift lockdown measures if there are no cases for 5 consecutive days.
Mass testing will be minimized and health QR codes will no longer be required for accessing public premises, except for hospitals, senior homes, and kindergartens. Domestic travel arrivals will no longer need to test and scan health QR codes.
Accelerate vaccinating senior citizens by setting up mobile inoculation drives and providing incentives.
There will be no purchase limits for medicine at pharmacies.
Authorities in low-risk areas are not allowed to control the movement and suspension of services and work. Public service personnel must promptly address the population's basic living needs.
Emergency exits and apartment entrances should not be blocked. Escape routes should stay open in the event of an emergency.
Improve pandemic preparedness on school campuses. Resume in-person teaching if there are no COVID cases and keep shared spaces open.
Keep monitoring those who are infected with COVID.

The View From Weibo
On Chinese social media platform, Weibo, thousands of users celebrated the announcement by posting messages on Wuhan whistleblower Li Wenliang's account.
Li first notified the public of the coronavirus before he was allegedly silenced by the government. He later contracted the virus and died.
"It's been three years, Dr. Li. We hope you are happier in another life," one user wrote.
While some in China celebrated the news, others noted that prices of COVID tests had increased. On Weibo, users in Zhengzhou complained of having to pay $85 for a nucleic acid test.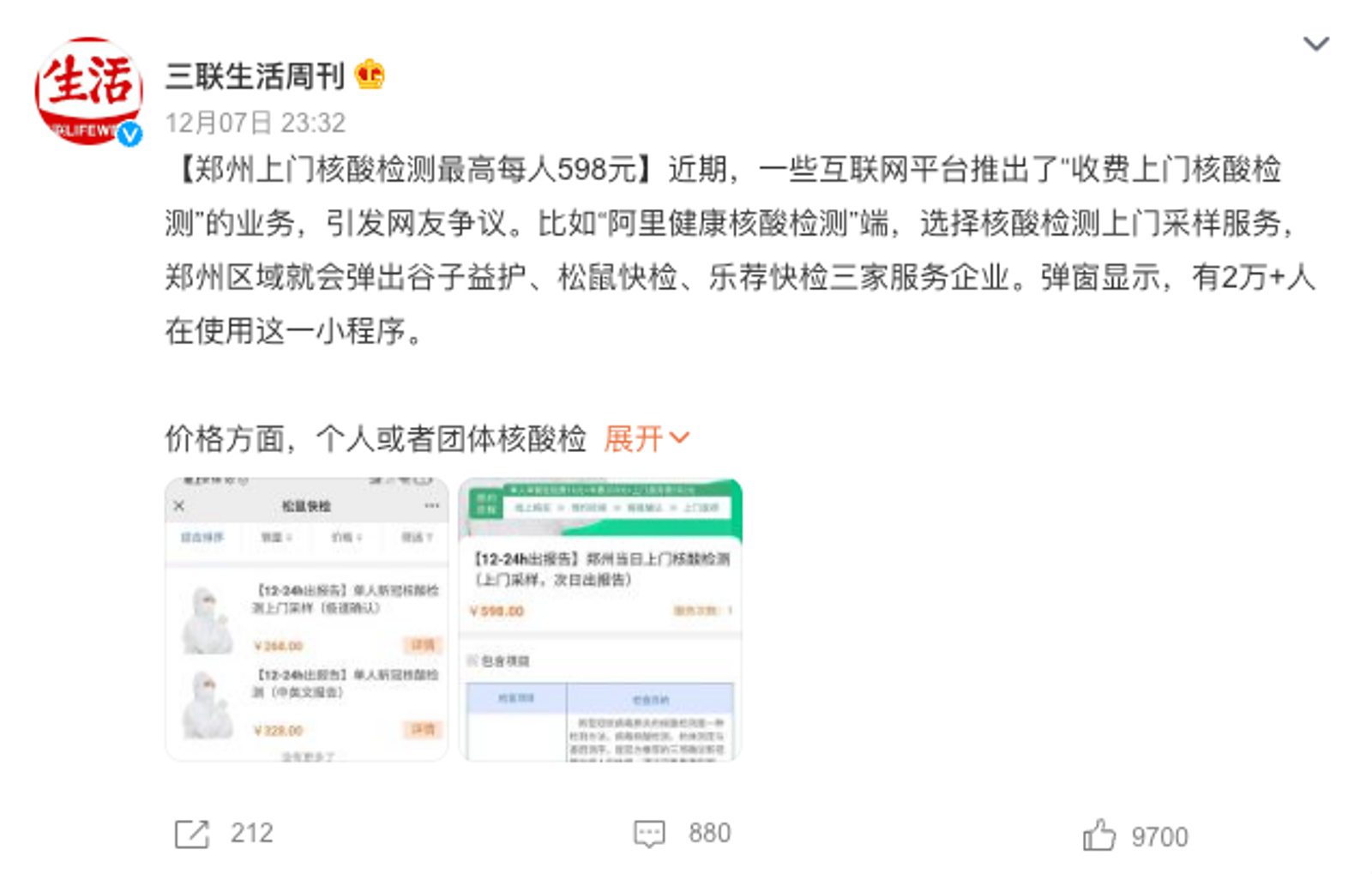 –– with Diego Mendoza

Expert View
Ben Cowling, an epidemiologist at the University of Hong Kong, told the Wall Street Journal that the relaxation of measures may prompt an uptick in cases over the next few months, but that it will be difficult to detect when cases will peak because health officials have changed rules so frequently.
Cowling also expressed concerned about the country's ability to cope with an increase in serious cases.
"We'll start hearing about hospitals being unable to accept patients because they are fully occupied," he said. "Fairly soon we'll also hear about outbreaks in institutional care facilities for elderly."
The Journal reported that China has fewer than four intensive-care bed spaces for every 100,000 people.