The News
The world will add more renewable energy power over the next five years than it did at any time over the past 20, according to an annual report from the International Energy Agency (IEA).
The acceleration of renewable energy projects can be traced, in part, to the ongoing global energy crisis.
In total, the IEA says global renewable energy is expected to grow by 2,400 gigawatts by 2027, or equivalent to China's entire energy output.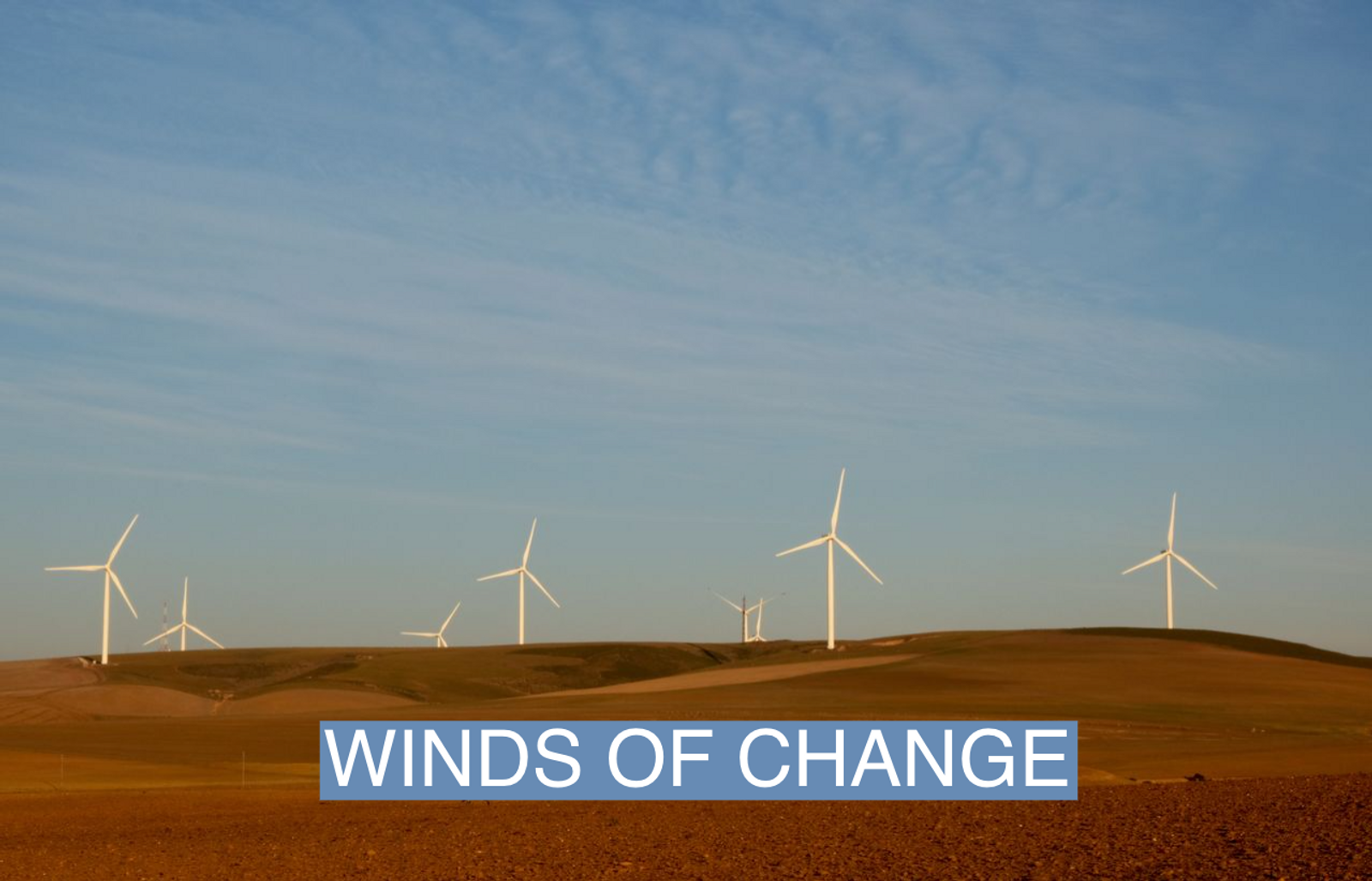 Know More
Russia's invasion of Ukraine has created an energy crisis, particularly in Europe, which relies heavily on Russian-supplied gas.
The IEA said Tuesday that in the wake of these shortages, many countries are now opting for renewable sources of energy to bypass Russia and the growing price of gas. The jump would represent a 30% increase in growth over what was forecast just one year ago, the agency said.
At that rate, renewable sources are set to make up 90% of global electricity growth over the coming five years, and would overtake coal as the largest source of electricity by 2025.

Quoteworthy
"This is a clear example of how the current energy crisis can be a historic turning point towards a cleaner and more secure energy system. Renewables' continued acceleration is critical to help keep the door open to limiting global warming to 1.5 °C," said IEA Executive Director Fatih Birol.

The View From China
China has set a target for 33% of energy production to come in the form of renewables by 2025, and analysis from S&P Global in September suggests that the country is on track to achieve its goals.
In three western provinces — Sichuan, Yunnan, and Qinghai — renewables account for 80% of energy consumption, according to a report by China's National Energy Administration.
To meet its goals, China will need nearly 90% of its vehicles to be fully electric by 2035. But its mining activities for EV battery materials in neighboring Indonesia has wreaked environmental and social destruction, reported Rest of World.

The View From India
Indian Prime Minister Narendra Modi promised last year that the country will hit net-zero by 2070, a pledge which included a goal of 50% renewable energy sources by 2030.
While India is one of the world's lowest carbon emitters per capita, its reliance on coal power for around 70% of its current energy generation make hitting its targets an uphill climb.
And while the country has made global pledges to transition to green energy, it has also defended its massive dependence and expansion of fossil fuel use which is much more heavily subsidized than clean energy.

A PARTNER MESSAGE
The View From

Global underinvestment in energy, combined with a lack of regulatory clarity on decarbonization, is creating an inflationary and disjointed transition to a low-carbon future, according to Goldman Sachs Research. In Europe, the most carbon-intensive fuels (coal) are growing alongside the least (renewables), pushing energy costs higher without a meaningful reduction in net carbon emissions. Our analysts estimate $1 trillion in additional annual energy spending is required over the next five years to provide reliable, affordable, and cleaner energy in line with the UN Sustainable Development Goals.
Innovation in renewable power typically reduces the cost of reaching net zero. But in 2022, most of the improvement in the economics of decarbonization was driven by higher fossil fuel prices, which make greener substitutes more affordable. Our analysts estimate the cost per year to remove 75% of the easiest-to-abate carbon from the global economy is $3.1 trillion in 2022, compared with $4.1 trillion last year.
Clearer regulation of carbon pricing could bring down the cost of capital for energy projects and unlock investment in both traditional hydrocarbons and renewables. And targeted incentives for low-carbon investments, like the Inflation Reduction Act in the U.S., can close the funding gap further.