The News
Lawmakers in Peru voted to impeach President Pedro Castillo and remove him from office Wednesday, ignoring his attempt to dissolve Congress and stage new elections hours before the impeachment vote.
Vice President Dina Boluarte was sworn in as the country's leader Wednesday afternoon, becoming the first female president of Peru.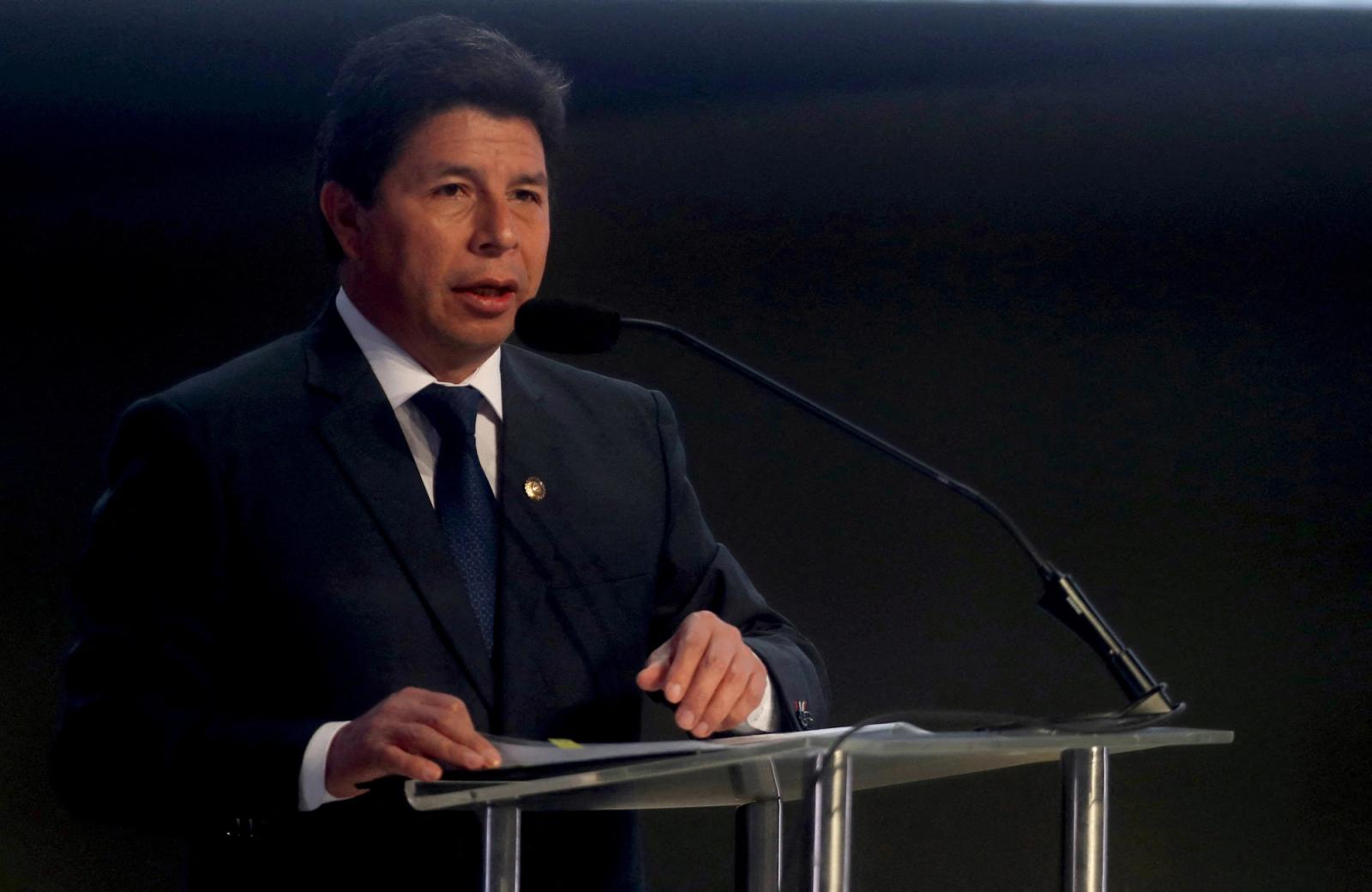 Know More
Castillo was facing his third impeachment vote. Despite his declaration to dissolve Congress, lawmakers forged ahead with the vote, choosing to oust him by a vote of 101-6, the Associated Press reported.
In an address earlier on Wednesday, Castillo said he was establishing a "government of exception" that would govern through decrees until the new Congress is established. He also sought to implement a nightly curfew and reorganize the courts and police.
Critics swiftly questioned the legality of the move and accused him of staging the equivalent of a coup to remain in power. "Golpe de Estado," Spanish for Coup d'état, began trending on Twitter.

Step Back
Castillo, an elementary school teacher, was elected to a five-year term as Peru's president in 2021. Before Wednesday, the nation's Congress had voted twice on whether to remove him from office.
The third impeachment vote followed widespread protests against his administration. He is the subject of six federal corruption cases.
Lima-based journalist Marcelo Rochabrún pointed out that Castillo's announcement was reminiscent of the 1992 "self-coup" staged by then-President Alberto Fujimori to remain in power.
Fujimori, who remained president until 2000, also announced he was shutting down the Congress and reorganizing the courts. He ordered the Peruvian Army to drive a tank to the steps of Congress to dissolve it.

Quoteworthy
"There's been a coup attempt promoted by Pedro Castillo that didn't find echo in the institutions or in the streets," Boluarte said in her address to Congress after being sworn in. She also called for a political truce in the name of national unity amid the turmoil.