The Scoop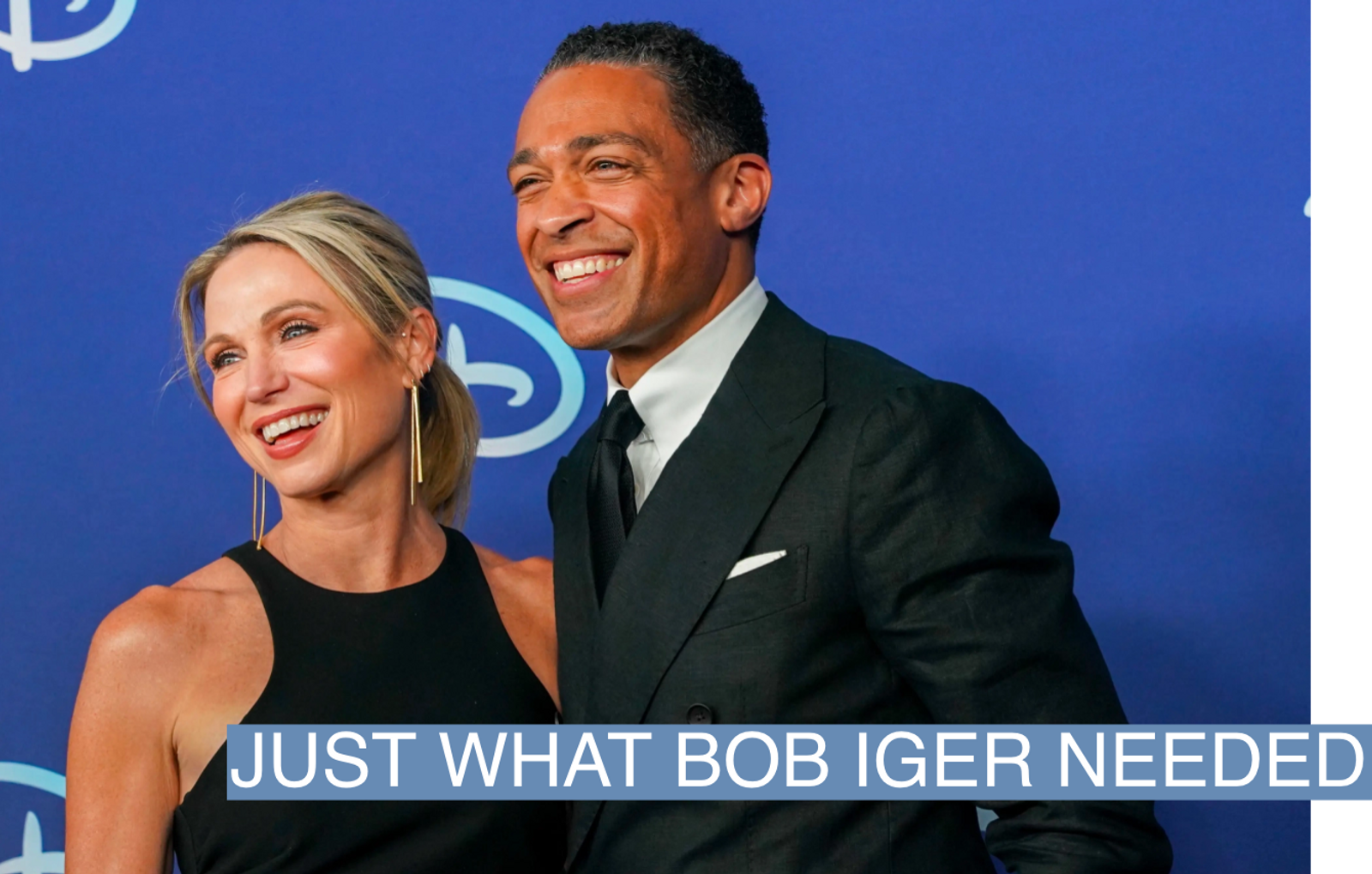 ABC News has launched an internal review focused on stars of its signature morning show, which company insiders say could lead to a top host's departure.
The network has been roiled over the past two weeks over the unfolding saga of a reported romantic relationship .
That review, headed up by top ABC lawyer Tanya Menton, is examining the relationship  between T.J. Holmes and Amy Robach, the anchors of the third hour of Good Morning America, and whether they violated company policies. Her review is also looking into whether subsequent allegations in Page Six about other reported relationships between Holmes and ABC News employees violated policies about relationships between bosses and subordinates. The review focuses on morality language in Disney's corporate handbook,
Robach's future is also unclear: ABC News president Kim Godwin told staff Monday that the couple's relationship did not appear to break any rules, and subsequent tabloid stories have focused on Holmes' other alleged workplace dialances.

Max's view
The scandal comes at a difficult moment for ABC News and its parent company, Disney, as executives from many of the company's subsidiaries are in New York this week for its December board meeting.
And while the saga won't likely top the list of the challenges newly reinstated CEO Bob Iger will discuss at his first major company leadership meeting since returning, the brewing scandal at ABC News has distracted company executives as much as it has many tabloid readers.
The network would prefer that media observers focus on its tangible victories. While ratings at the traditional broadcast news divisions continue to decline, ABC News's broadcast business is hanging on. The network continues to lead its competitors in key time slots. Good Morning America has the highest ratings of any morning news show, and ABC Nightly News consistently beats CBS and NBC News.

Notable
The episode seems has brought an early Christmas for celebrity news outlets.
The Daily Mail broke the news as only The Mail can. Here's the full headline: "EXCLUSIVE: From co-stars to lovers: GMA anchors Amy Robach, 49, and T.J. Holmes's, 45, romance is revealed - as the two married co-hosts are seen cozying up at NYC bar, spending a romantic weekend away upstate, and holding hands in an Uber."
US Weekly initially reported that GMA producers were "thrilled" by the ratings of Robach and Holmes' first shows after the scandal, but that when Robach got taken off the air, she blamed another for the leaks. But the tabloid didn't seem to have confidence in its reporting: It quietly removed sections regarding the star and the producers from its piece.