The News
Indonesia's parliament unanimously approved a sweeping new criminal code on Tuesday, banning sex outside marriage for anyone in the country including visiting foreign tourists.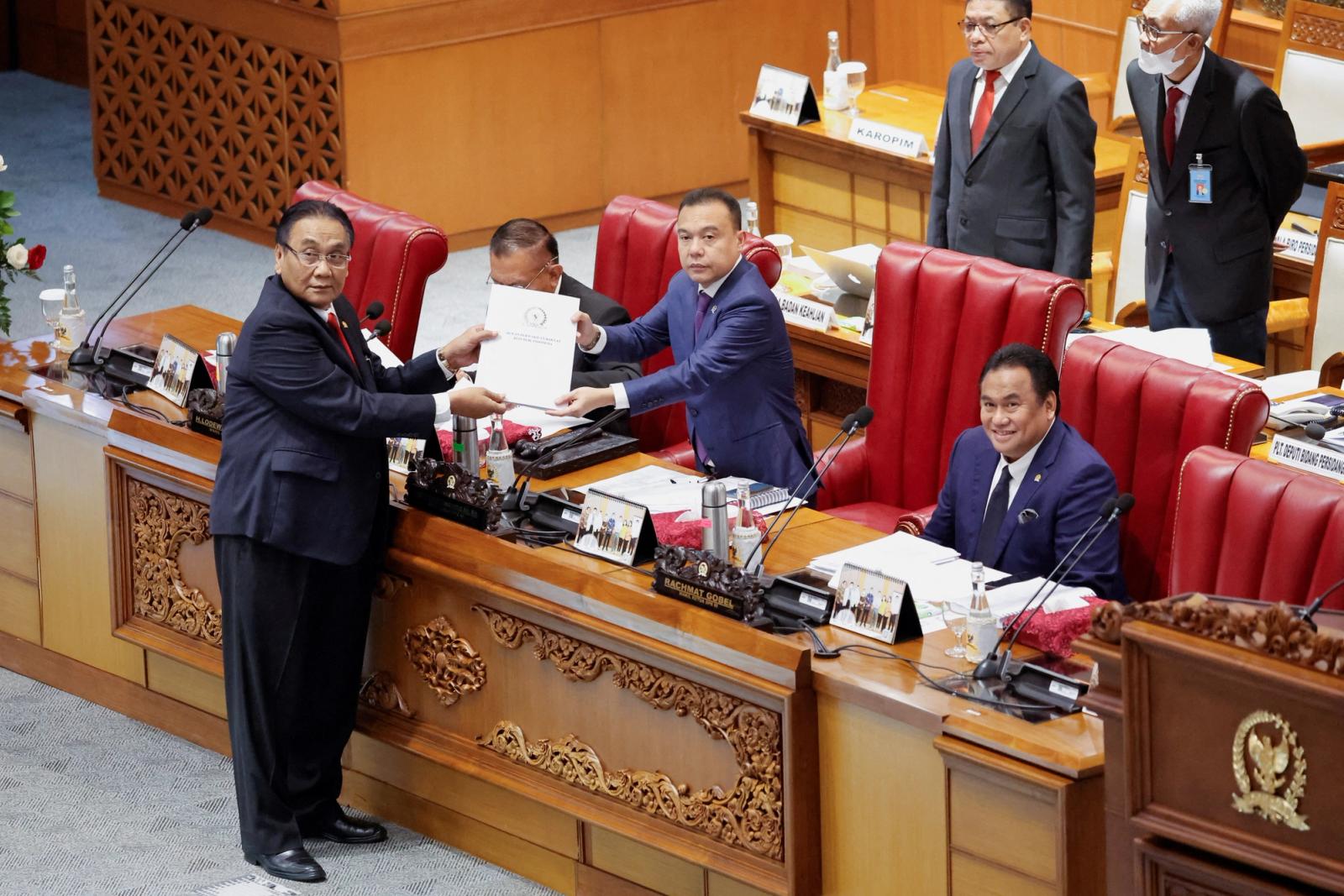 Know More
The new code, which consists of over 600 articles, was several years in the making and comes at a time of rising religious conservatism in the Muslim-majority nation. When the legal changes were first debated in 2019, tens of thousands of people had protested against the revisions.
The new laws will also criminalize adultery and extramarital cohabitation. Unmarried couples caught having sex may face a jail term of up to a year, while those found living together could be imprisoned for six months. Women who seek abortions will additionally face new penalties, according to Bloomberg.
Fourteen articles in the new code — that will come into effect in three years to allow for the drafting of additional regulations — threaten freedom of speech and expression.
A person caught insulting or undermining the government could face up to 3.5 years in jail. Peaceful protests may also attract new fines. And journalists who publish what the bill vaguely defines as "incomplete stories" could be jailed for two years.
Groups of mostly young people have protested outside parliament in the capital Jakarta this week and it is expected that the new laws will be challenged in court, reports the BBC.

Step Back
Indonesia, home to the world's largest Muslim population, has experienced a wave of religious conservatism in recent years. Alcohol and gambling are banned in some parts of the country, areas in which homosexuality and adultery can be punished by public flogging.
By passing these new laws, Indonesian President Joko Widodo, otherwise known as Jokowi, is attempting to reform legislation by removing an existing penal code dating back to when Indonesia was a Dutch colony. However the move may threaten Indonesia's relationship with foreign investors as Jokowi seeks to build a new capital in Nusantara on the island of Borneo.

Quoteworthy
"With the new law, both of us can go to jail if one of the family decides to make a police report," Ajeng, a 28-year-old Muslim woman who lives with her partner in West Java, told the BBC.
"What if there's one family member who has a problem with me and decides to send me to jail?

Expert's View
Phil Robertson, Deputy Asia Director of Human Rights Watch, told Semafor that the new code marked a "drastic turn for the worse" for Indonesian human rights, potentially affecting millions of people.
Under the new laws, "Indonesia will send unwedded mothers to spend the duration of their pregnancies and the first three months after birth serving an up to one year prison term...and the real question is why anyone thinks that is a good idea," he said.
Robertson added that the laws will have widespread implications on freedom of expression and religious belief. "It's embarrassing that the Indonesian leaders are so insecure in their positions and policies that they are going to criminalize criticism," he said.

The View From Australia
The bill has sparked concerns about the impact on foreign visitors in countries such as Australia whose citizens visit Indonesia in large numbers.
The new law is "problematic," reports the Sydney Morning Herald. But it says that as the legislation on sex outside marriage and cohabitation is "complaint-based," with only a husband or wife of a married person, or the parents or children of an unmarried person able to file a police report, the effects are more limited.
"That means de facto foreign couples effectively can't be denounced to authorities," the Herald wrote.
Indonesia's tourism industry took a massive hit during the COVID-19 pandemic, and experts worry that the draft bill is "totally counter-productive" as the sector tries to recover.

The View From The United States
The U.S. is worried the law could hurt American business in Indonesia, State Department spokesman Ned Price said Tuesday.
"We're also concerned about how the law could impact U.S. citizens visiting and living in Indonesia, as well as the investment climate for U.S. companies," Price said at a press briefing. He voiced concern about "how these changes could impact the exercise of human rights and fundamental freedoms in Indonesia."
— with J.D. Capelouto