The News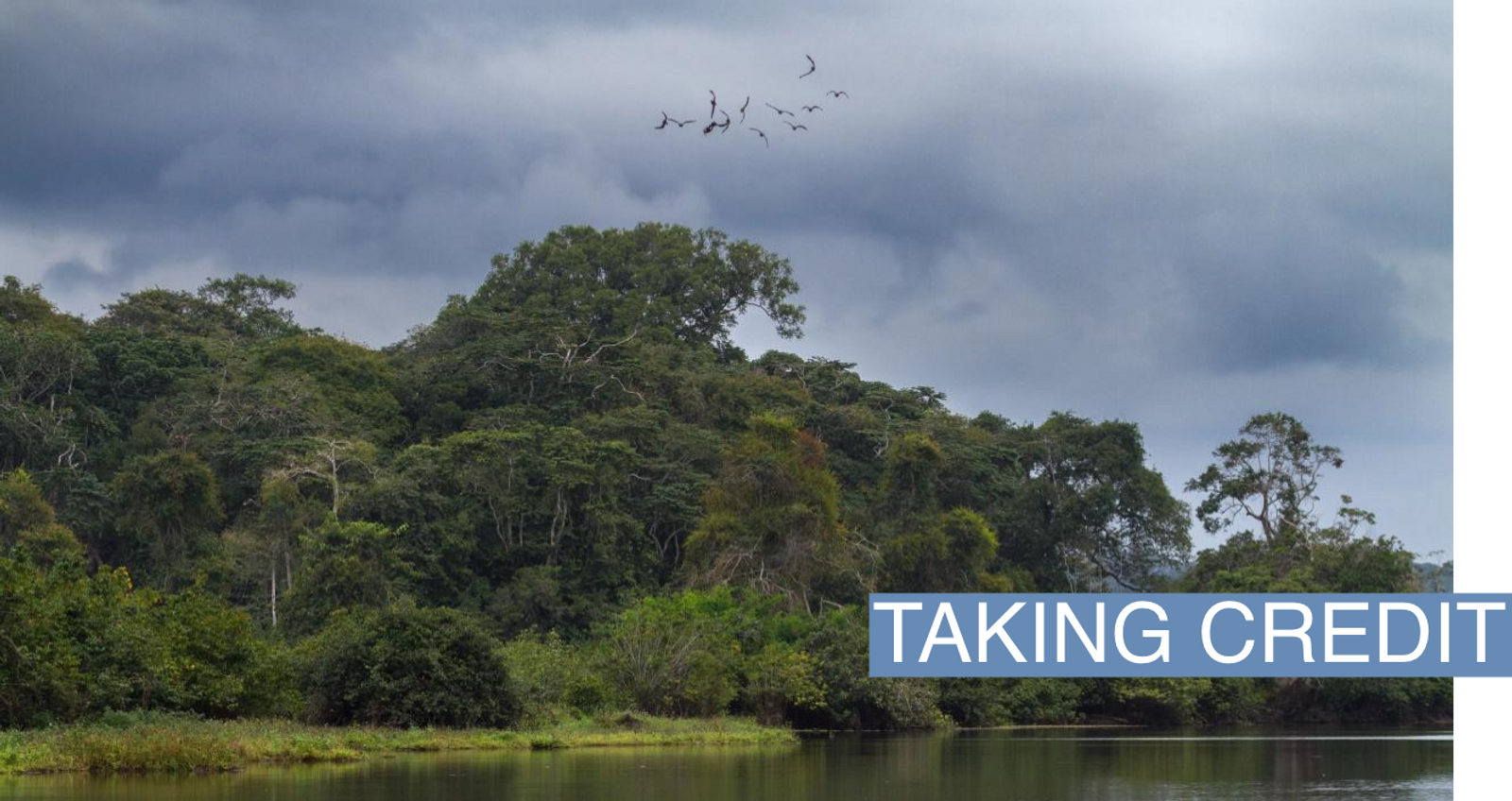 Gabon plans to sell a $200 million green bond late next year in hopes of turning eco-friendly policies into a stable source of revenue.
Oil exports have long provided most of Gabon's revenues. But with many of its oil fields nearing the end of their productive lives, and the broader global push towards a transition to cleaner fuels, Gabon is looking to green bonds — a type of loan used to pay for initiatives that combat climate change.
"We're looking at the size of $200 million to accelerate the development of various projects," Akim Daouda, the head of Gabon's sovereign wealth fund, told Semafor. He said the aim was to sell the bond in the second half of 2023.
Daouda said the bond sale would help to fund initiatives including the construction of three hydroelectric dams that would be completed within the next four years.
He also said authorities in the central African country — one of the world's most forested nations — plan to raise funds from the sale of carbon credits for protecting woodland to companies seeking to offset their carbon emissions.
Daouda said Gabon plans to release 90 million carbon credits next year and will seek a "fair and just price" for the credits in the range of $25 to $30 per credit*.
The carbon credit system "will allow us not to have to make a choice between preserving nature and developing our economies and catering to the needs of our people," he said.
(*An earlier version of this story referred to the range as $20 to $25 per credit, which was later revised by officials.)

Alexis's view
Gabon's plans could provide a template for some other African countries looking for ways to diversify their economies away from a dependence on fossil fuels. Its policymakers have shown a way to generate multiple revenue streams through the green economy. The push for hydro-electric power would expand access to electricity, while using the proceeds of carbon credit sales to expand the eco-tourism sector would create jobs.
However, Gabon may struggle to achieve its preferred price of up to $25 a ton. Similar credits are sold for around $16 each, according to Bloomberg, so Gabon must persuade buyers that its credits are worth paying a premium.
Gabon's plans also assume a broad change in mindset around carbon capture. Gabon argues it should generate credits for preserving its section of the Congo Basin, the world's second biggest rainforest behind the Amazon, which absorbs gas that would contribute to global warming. The World Bank estimates that each year the country absorbs carbon emissions equivalent to a third of France's annual emissions.
However, wealthy nations and development agencies are pushing for global fines for cutting down woodland without offering financial incentives to preserve forests. Without a shift in that mindset, Gabon may struggle to raise $200 million through its green bond.

Room for Disagreement
David Oxley, a climate-focused economist at consultancy Capital Economics, in an analyst note says reductions in emissions achieved by maintaining carbon sinks "are not guaranteed to last" since they can be affected by altered land use or natural disasters. Similarly, Oxley says carbon credits are only effective if initiatives to absorb emissions can never be reversed. Focusing on biodiversity is not a substitute for reducing gross emissions, he says.

The View From Lagos
There is a "dark side" to deforestation pledges, according to the authors of a white paper published earlier this year by the Africa Finance Corporation (AFC), a multilateral institution headquartered in Lagos, Nigeria. "Without access to wood fuel and charcoal to meet their energy requirements, many in Africa would have no other source of energy available," it says, adding that forests are often cleared by subsistence farmers who contribute little to global emissions.