The News
South African President Cyril Ramaphosa is considering resigning, Bloomberg reports.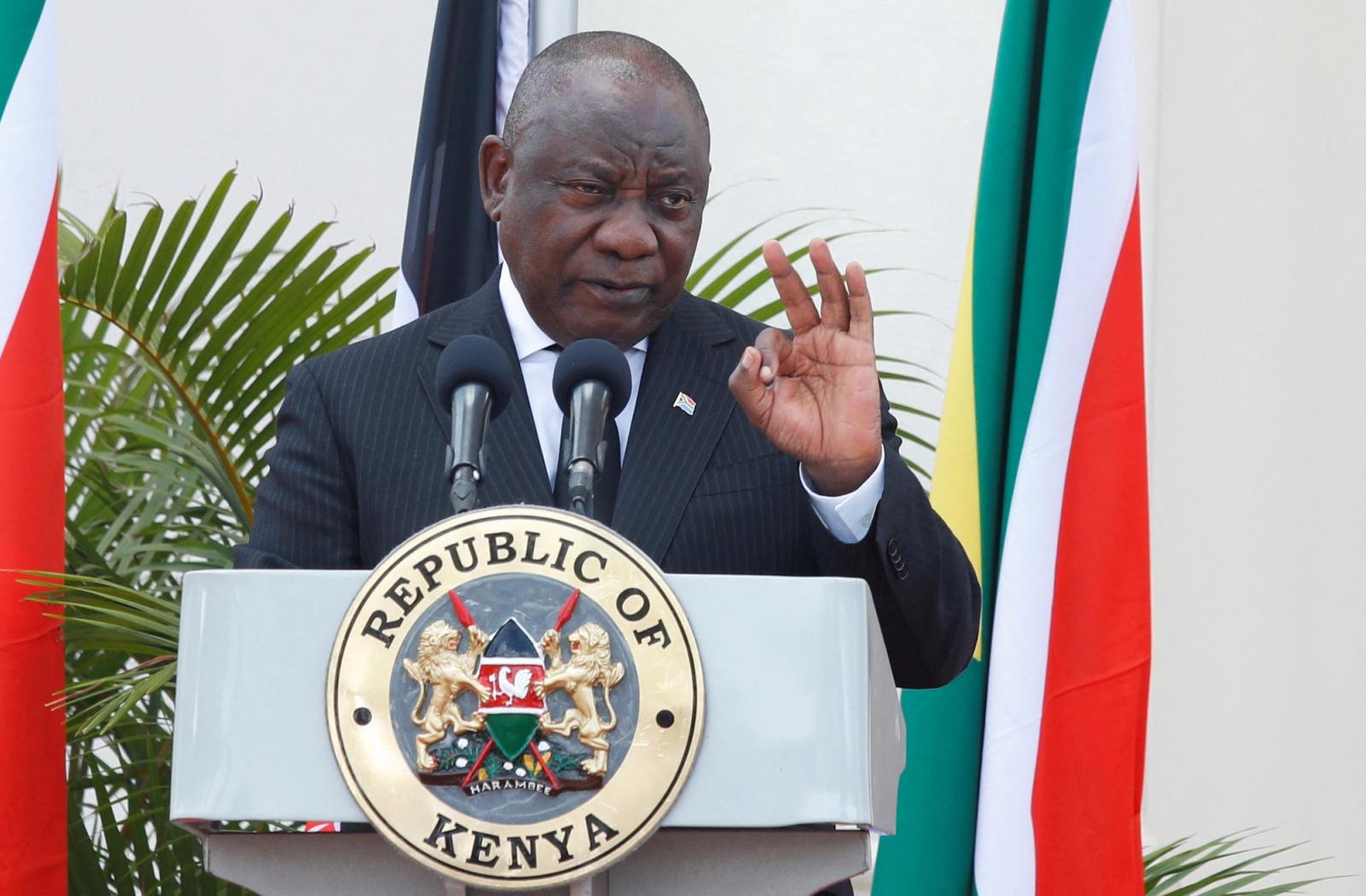 Know More
On Wednesday, an advisory panel found that Ramaphosa could be investigated in connection with a robbery which occurred on his game farm. The report found he may have violated the constitution.
Bloomberg cited sources familiar with Ramaphosa's discussions with advisors, who said the South African president was weighing resigning over the report.

Step Back
Ramaphosa stands accused of covering up the theft of $4 million to $8 million from his private game farm. The robbery, which took place in 2020, only came to light this year, when a former national spy chief alleged the president acted unlawfully in trying to find the suspects behind the theft and that the sum — held entirely in cash, some of which was reportedly hidden in sofa cushions — may have been obtained via corruption.
The South African leader has said a smaller sum — $580,000 — had been stolen. He has insisted the money was proceeds for the sale of 20 buffalo, and that it had been put into a safe and, later, into sofa cushions in Ramaphosa's private residence on the farm.
The panel investigating the claims said several questions were left unanswered, including why such a substantial sum was stashed in sofa cushions, why the theft had not been reported to the police, and why the buffaloes appeared to still be on the farm, despite ostensibly having been sold.

Quoteworthy
In a statement Wednesday, Ramaphosa said he has endeavored "throughout my tenure as President, not only to abide by my oath but to set an example of respect for the Constitution, for its institutions, for due process and the law. I categorically deny that I have violated this oath in any way, and I similarly deny that I am guilty of any of the allegations made against me."

Notable
In South Africa's Mail & Guardian, Richard Calland, an associate professor of public law at the University of Cape Town, breaks down the new steps required to impeach a president, following a rule change which was implemented in 2018.
This would mark the first time such a motion was proposed and a panel established to investigate the president, and Calland notes that the decisions the panel members make next will set an important precedent for South Africa.